Sam Kerr joins IWC to continue the brand's tradition of sporting greats
Luke Benedictus
"We're very lucky," IWC CEO Chris-Grainger Herr modestly admits, when it comes to the brand's stable of ambassadors and friends of the brand. The Schaffhausen brand has enjoyed a long relationship with two legendary sportsmen in the form of Lewis Hamilton and, until recently, Tom Brady. What's interesting though, is how IWC now seem to be consciously targeting female sporting equivalents who, if they continue their impressive trajectory, could soon command similar reputations.
Last year, the brand signed up teenage ski sensation Eileen Gu, whose huge talent, model looks and mixed heritage – she has a Chinese mother and an American father – has made her a marketing unicorn whose appeal registers with both East and West (endorsements with brands including Adidas, Tiffany & Co, Louis Vuitton, Estee Lauder and Victoria's Secret have made the 19-year-old the world's third highest paid sportswoman). Now IWC have followed up by recruiting Australian football star, Sam Kerr, as a friend of the brand.
Kerr is a huge deal in sporting circles. Last year, she ranked ninth in SportsPro's list of the world's 50 Most Marketable Athletes of both genders. Kerr, who plays her domestic football with Chelsea, is the highest paid women's footballer in the world and her recent performances certainly justify her position.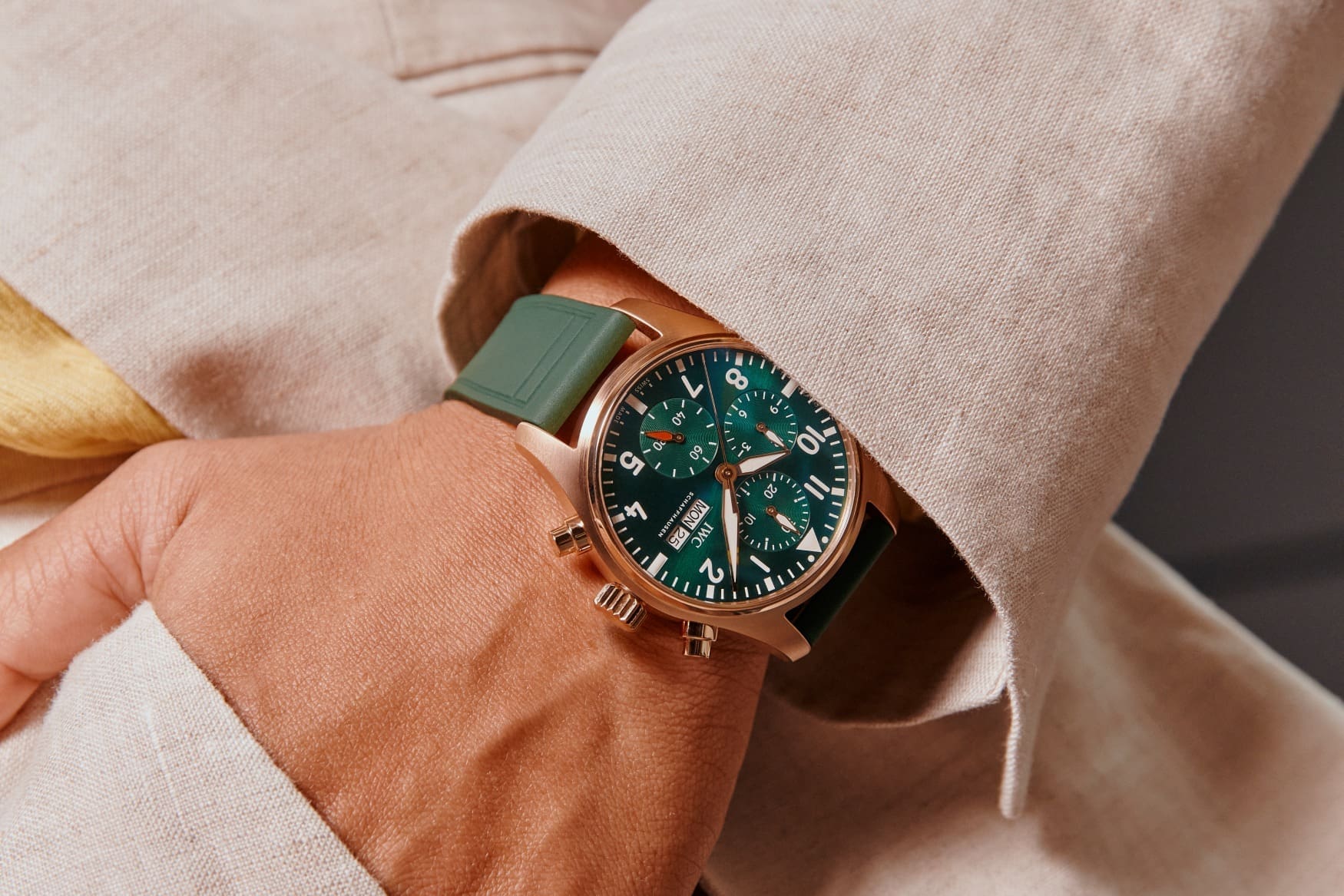 Aside from being the all-time leading scorer in America's National Women's Soccer League, she is the only female football player to have won the Golden Boot in three different leagues and on three different continents – Australia/New Zealand, North America and, for the past two seasons, Europe. Want to get an idea of her sporting profile? The Australia captain is the first female footballer to feature on the cover of the FIFA video game, where she's seated alongside a certain Kylian Mbappé.
Kerr, in other words, is already a star, but this year she has the launch-pad to go to the next level. The Women's World Cup kicks off in Australia on July 20 and is poised to break all sorts of records in international women's football, with more than one million tickets already sold.
Given that Kerr is the captain of the host nation and was recently rated the world's top women's player in EA Sports' soon-to-be-released FIFA 23 video game, the player's star is only set to further rise. IWC might soon have another GOAT on their hands.