Most watch brands will never make their 100th birthday. In fact, very few companies from any industry are able to build successful businesses over several generations. Time is as unrelenting as it is unforgiving, so when something is able to stand the test of time, we can only applaud the strength of will behind it. This year, however, Vacheron Constantin are celebrating one such milestone in the American 1921 that celebrates its impressive centenary. To mark the occasion, three new references have been released in the new Vacheron Constantin Historiques American 1921 collection, featuring a range of case sizes and materials.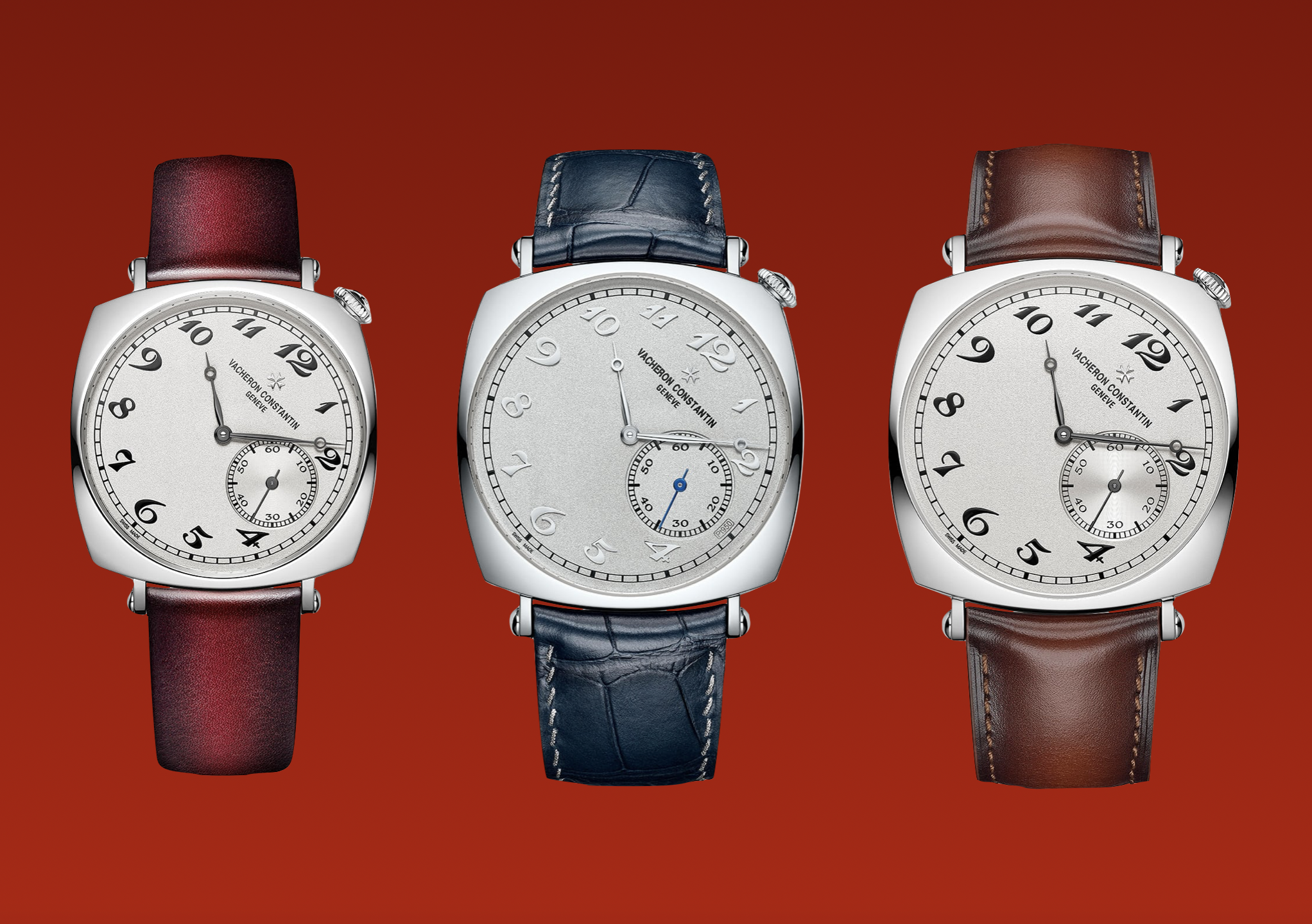 The trio that has been announced include two white-gold models in 36.5mm and 40mm, as well as a limited edition in platinum that also measures 40mm. First turning our attention to the reference in platinum and we have the iconic cushion case shape with a dial that has been rotated to read easier while driving. Like the other references in this collection, the crown is situated near the top right-hand lug as you face the watch, with the running seconds at 3 0'clock.
While the case is platinum, the dial is also finished in the same white metal, but has been finished with a sandblasted effect that really stands out against the polished cases. The applied Arabic numerals are white gold and it is limited to 100 pieces sitting in the Collection Excellence Platine of Vacheron Constantin.
The two white gold references, while visually quite similar carry a different feeling to them, which might be more closely linked to the roaring '20s that the design was born into. The two different case sizes make the design more approachable for both men and women and the range of different wrist sizes that the clients of Vacheron Constantin might have.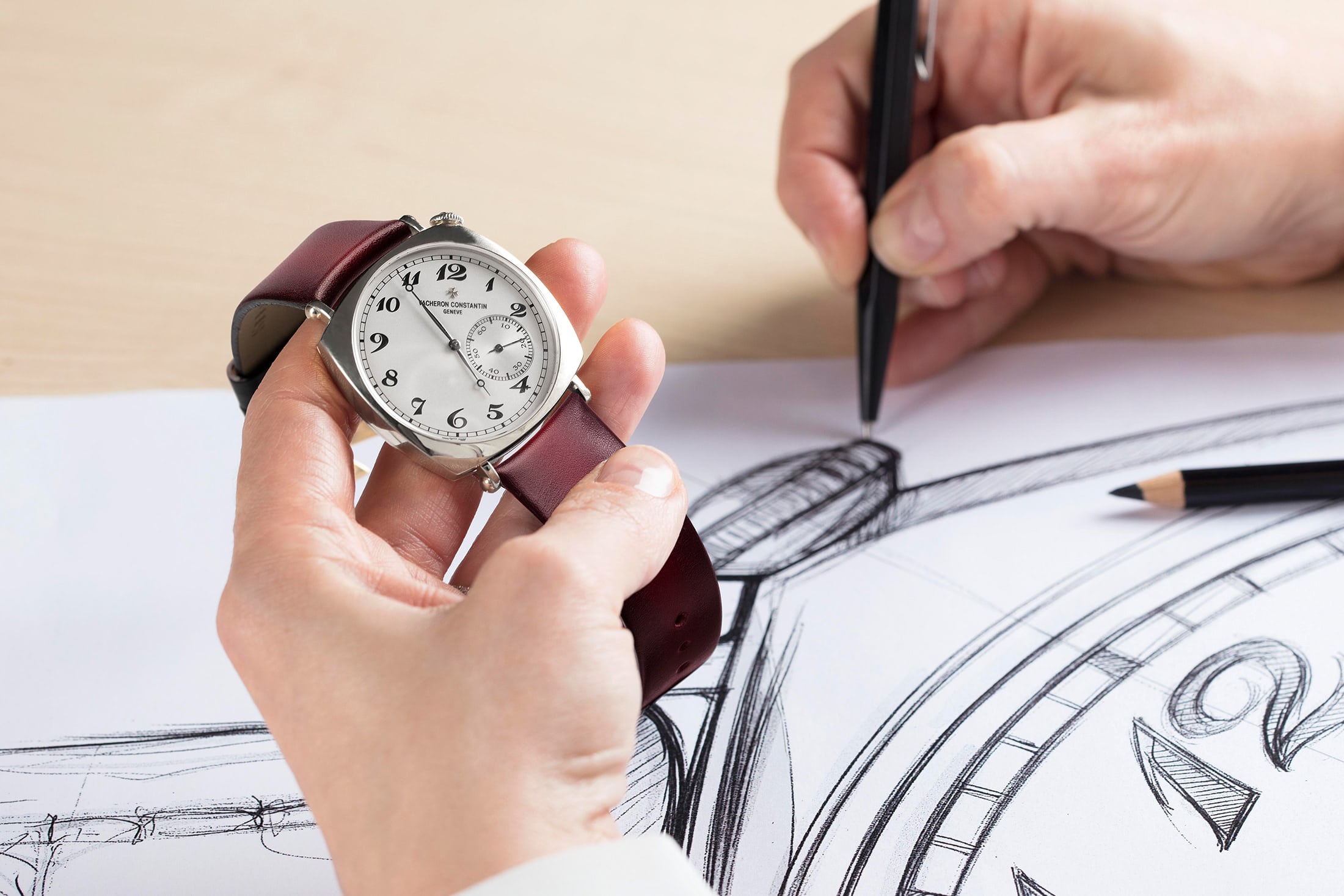 The dials are more striking, with a matte texture that is less granular than the reference in platinum, but with printed hour markers that could easily be read at arms length as you grasp the steering wheel of your Bugatti Type 41 Royale.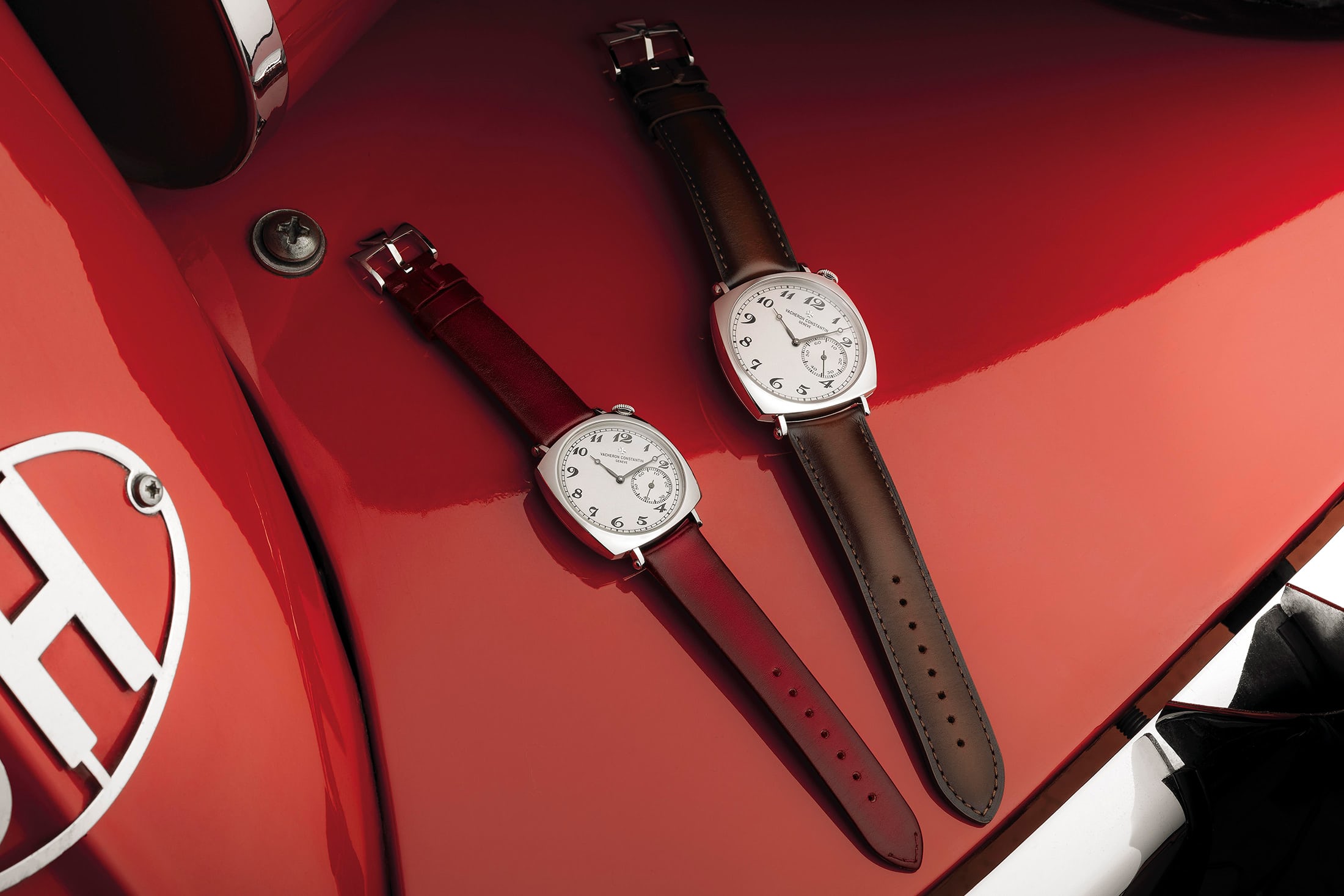 The movement within all three new members of the Vacheron Constantin Historiques American 1921 is the same, containing the hand-wound calibre 4400 AS which measures a very slender 2.80mm thick. This allows the case of the 36.5mm reference to sit 7.41mm tall, while the two 40mm references are just 8.06mm thick. As you would expect from Vacheron Constantin, the finishing appears to be top notch.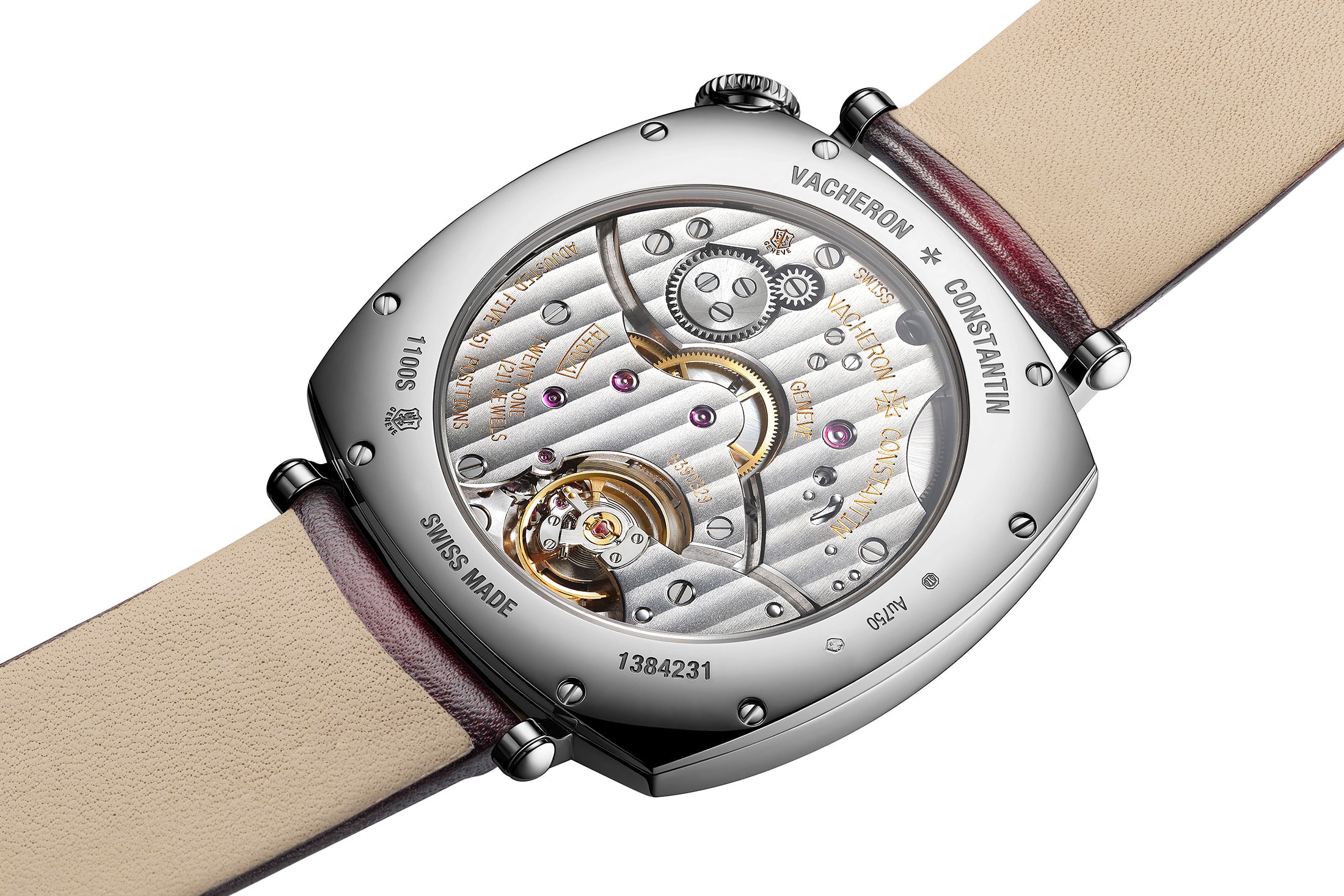 It's an important milestone for Vacheron Constantin as a watchmaker and a thrill to see such as conventionally quirky design stand such an impressive test of time.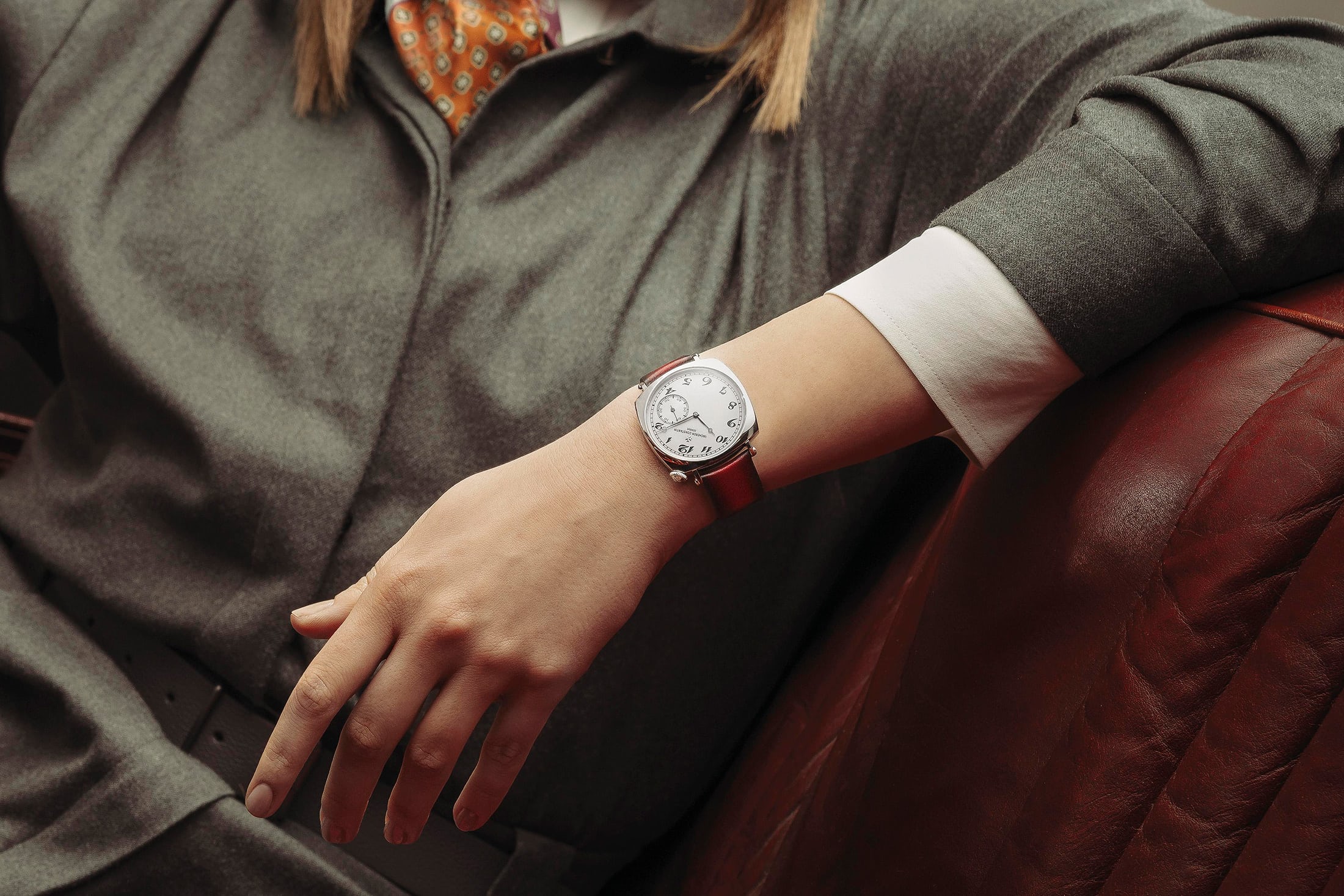 Vacheron Constantin Historiques American 1921 collection price and availability:
The Vacheron Constantin Historiques American 1921 reference in white gold 36.5mm is $43,600AUD, the white gold reference in 40mm is $53,000AUD and the 40mm piece in platinum is $73,500AUD and is limited to 100 pieces. For more details, visit Vacheron Constantin right here.