HANDS-ON: Seiko Presage SRPF37J and SRPF39J, where Sharp Edge meets Milanese
Thor Svaboe
I had a secret wish this autumn, which was the intricate dial structure of the Seiko Presage Sharp Edged series filtering into the round case Presage range, and here we are, perfectly paired with a Milanese mesh strap instead of a bracelet. The Seiko Presage series is well known for the Cocktail Time series, glossy dials saturated with colours and the simple elegance of applied indices. The new Seiko Presage SRPF37J and SRPF39J bring a few welcome design twists, including the ever-evolving dial art of Seiko with a hypnotising pattern.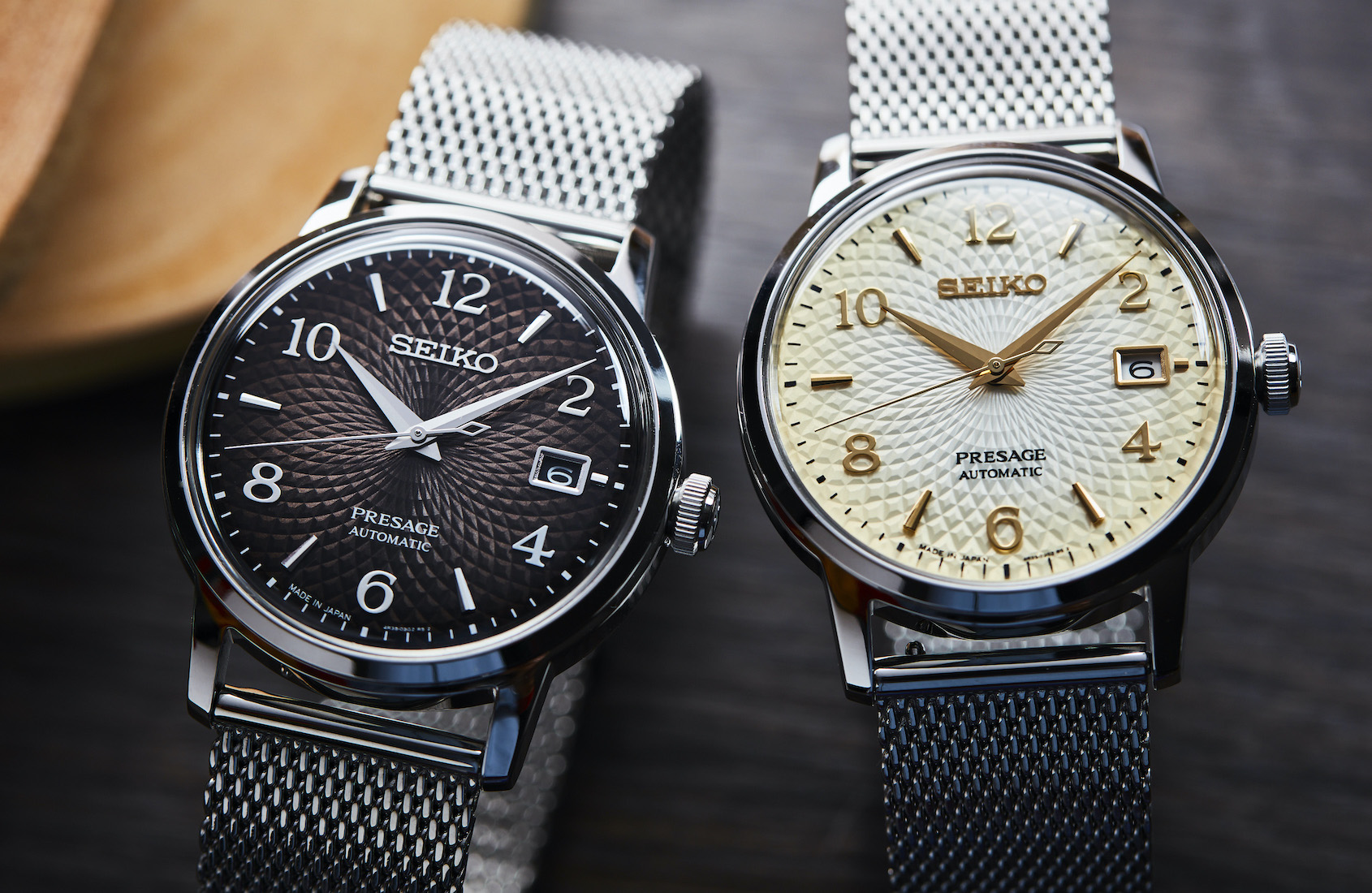 First impressions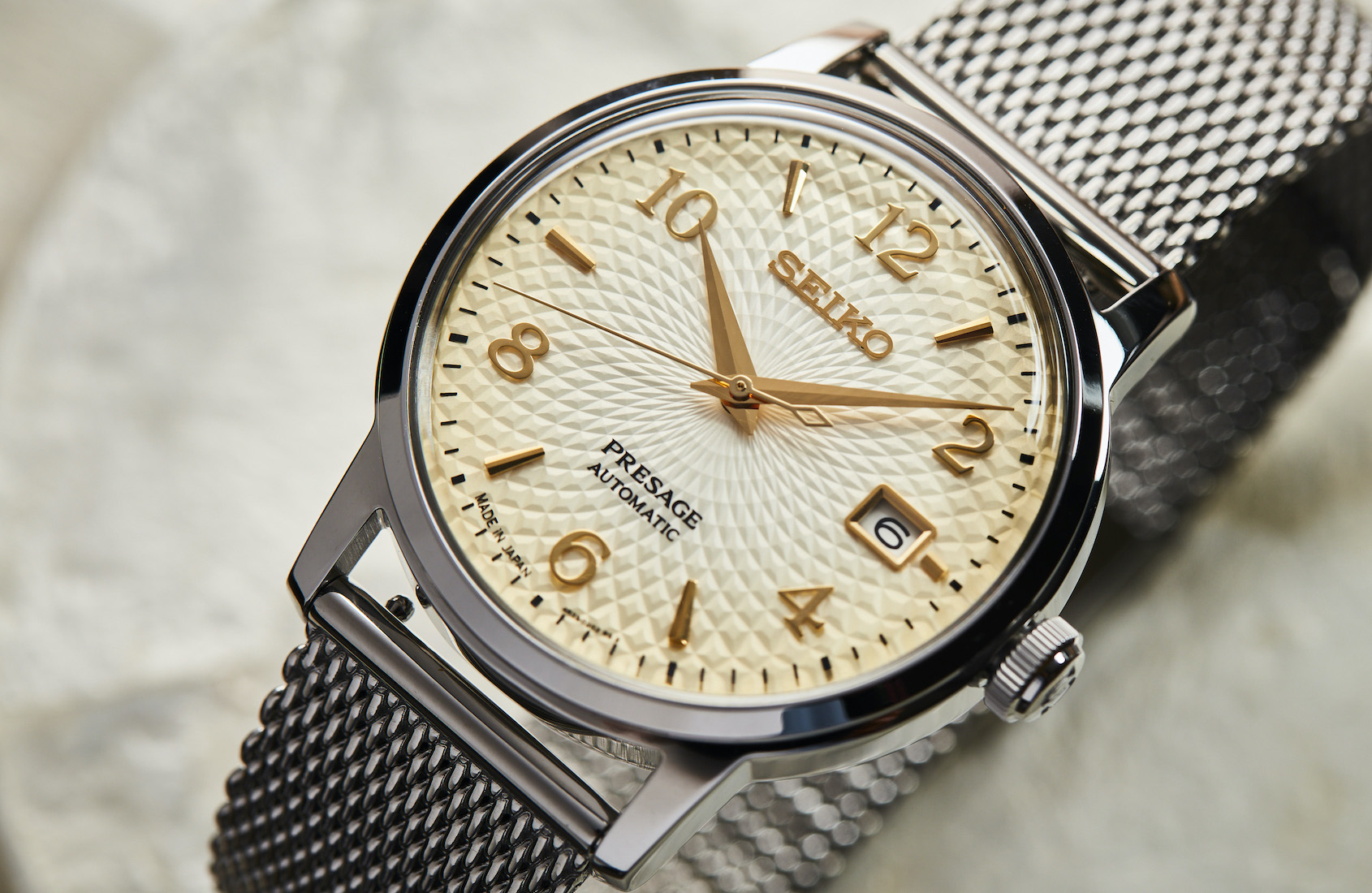 What strikes you first when trying on these two references is the near perfect case size of 38.5mm, which, with a slim 11.75mm thickness, equates to pure delight. These two come on an elegant Milanese mesh, giving you a much softer feel than a normal bracelet.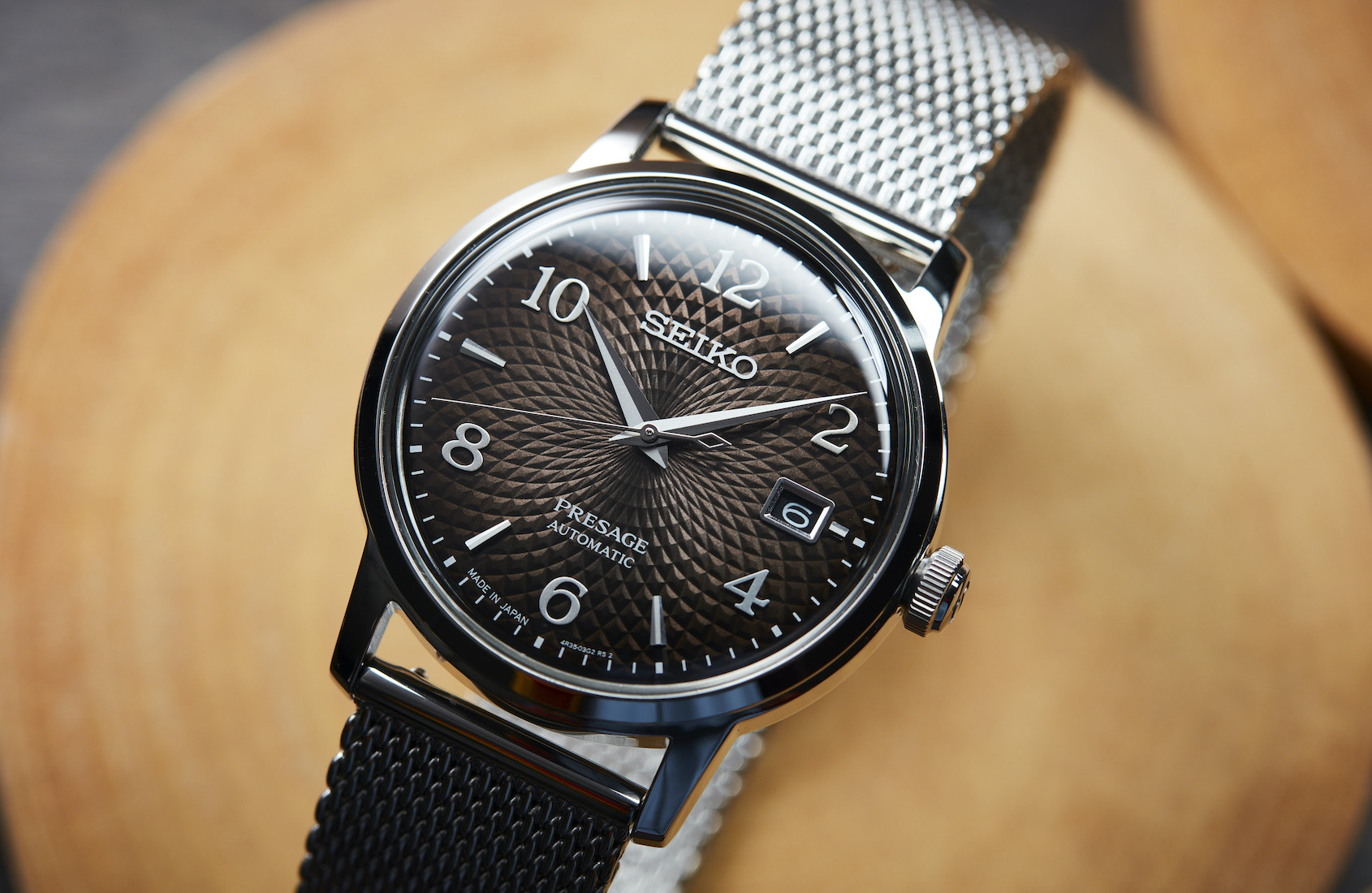 It drapes around the wrist with a silky metallic touch, while being a great formal alternative to leather in the warmer climes of summer. As both references also come with a leather strap, you have your sartorial choices sorted, with both versions coming with a welcome quick-release for an easy match-up to your outfit and mood of the day. 
The case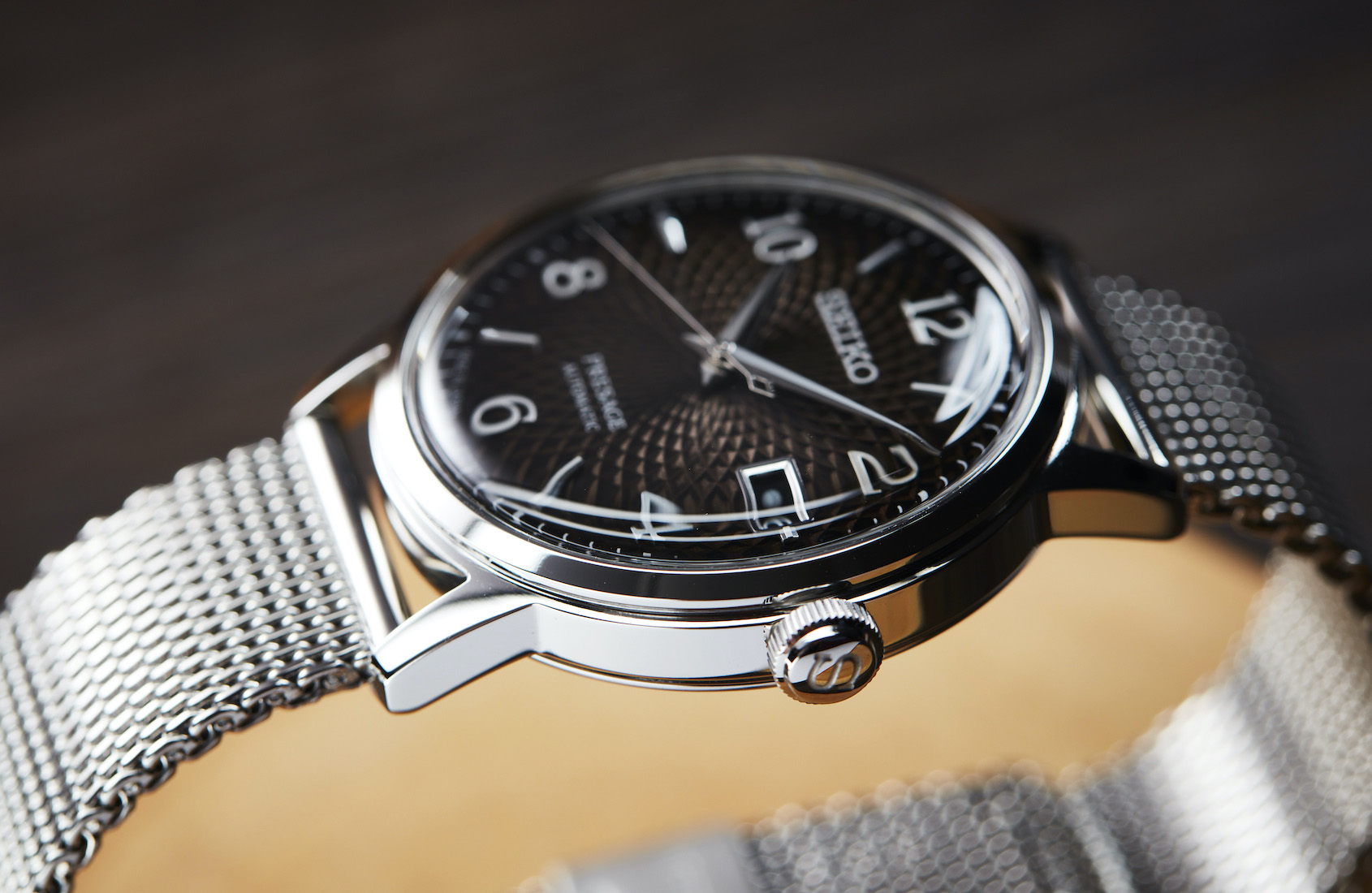 Seiko are true masters of proportions, and while this classic minimalist case is all about the dial, the balance of lug length versus diameter is paramount, and here the balance is struck with ease. This is an elegant dress watch, yet the large crown brings a tougher more casual vibe to the proceedings, making this rather chameleonic, based on your outfit and strap choice of the day.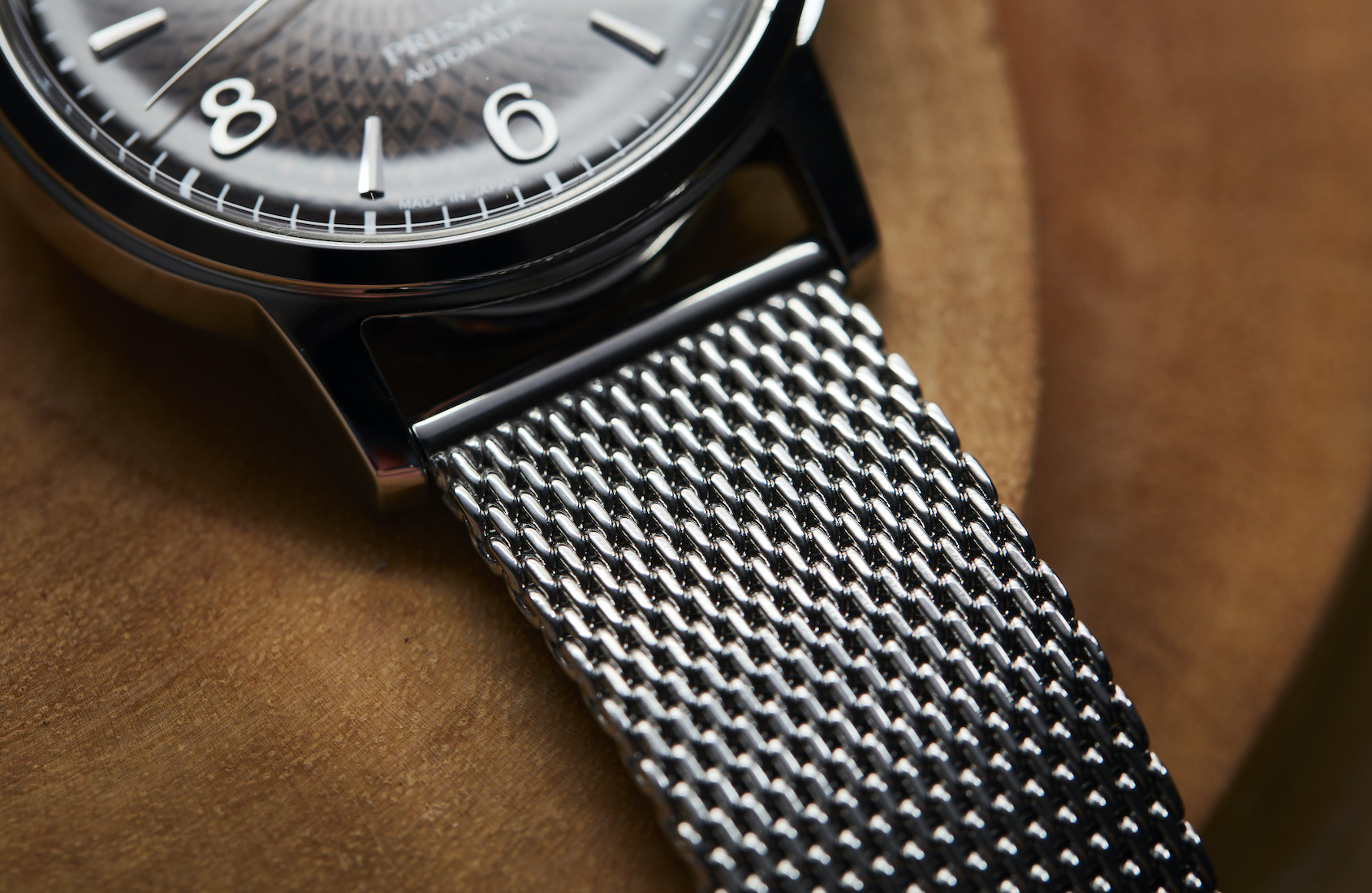 Comfort? Sublime. It both slips under that dressy shirt with consummate ease, while the flash of light-catching dial art gives it a strong presence that belies its size when wearing a polo or T-shirt.
The dials
As usual, the dials are front and centre on any stage involving a Presage, and emanating from Japan is what seems to be an endless supply of ideas. These two are yet another sign that the intrinsic value and craftsmanship in a Grand Seiko dial is trickling down into what constitutes superb value for the Presage and Prospex portfolio. In the SRPF37J, the structure and colour finish involved can easily compete with a much higher priced watch, with its dazzling cream colour, in a combination of dégradé and a geometric diamond relief pattern. Bright off-white in the centre and a creamy beige on the rehaut, it's not a shy presence on my wrist, underlined by the gold-coloured indices, Arabic numerals and classic razor-like sword hands. Make sure you hide this from your partner as he or she might swipe it in a second, and you'll never see it again. 
The dark chocolate mocha flavour of the SRPF39J is equally beguiling, near black towards the silver printed minute track, and a dark bronze shine in the centre. Have a closer look and the geometric depth-inducing pattern of the diamond shapes pull you in towards the centre while seeming to become a swirling concentric pattern through a trick of the eye.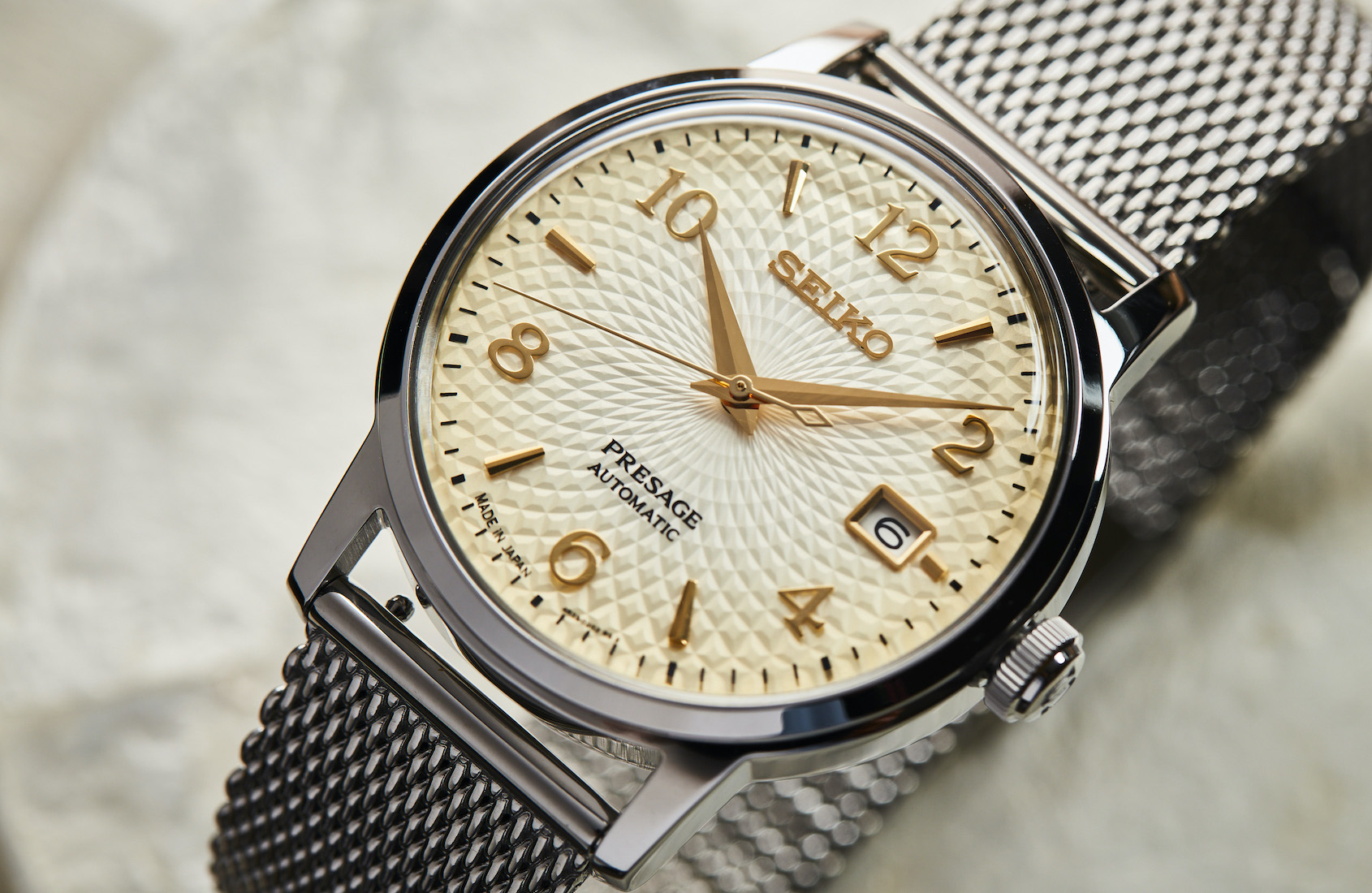 Strict formality with a delightful colour and eminent legibility is the feeling on the wrist, crisp and clear balance through the mix of indices and numerals, with a colour-matched and framed date wheel at 3. Dressy on its Milanese mesh, imagine it dressed down on a suede strap for a contrasting yet strong look. This might edge it for me as a favourite, though I love the dazzling dial of the SRPF37J.
The movement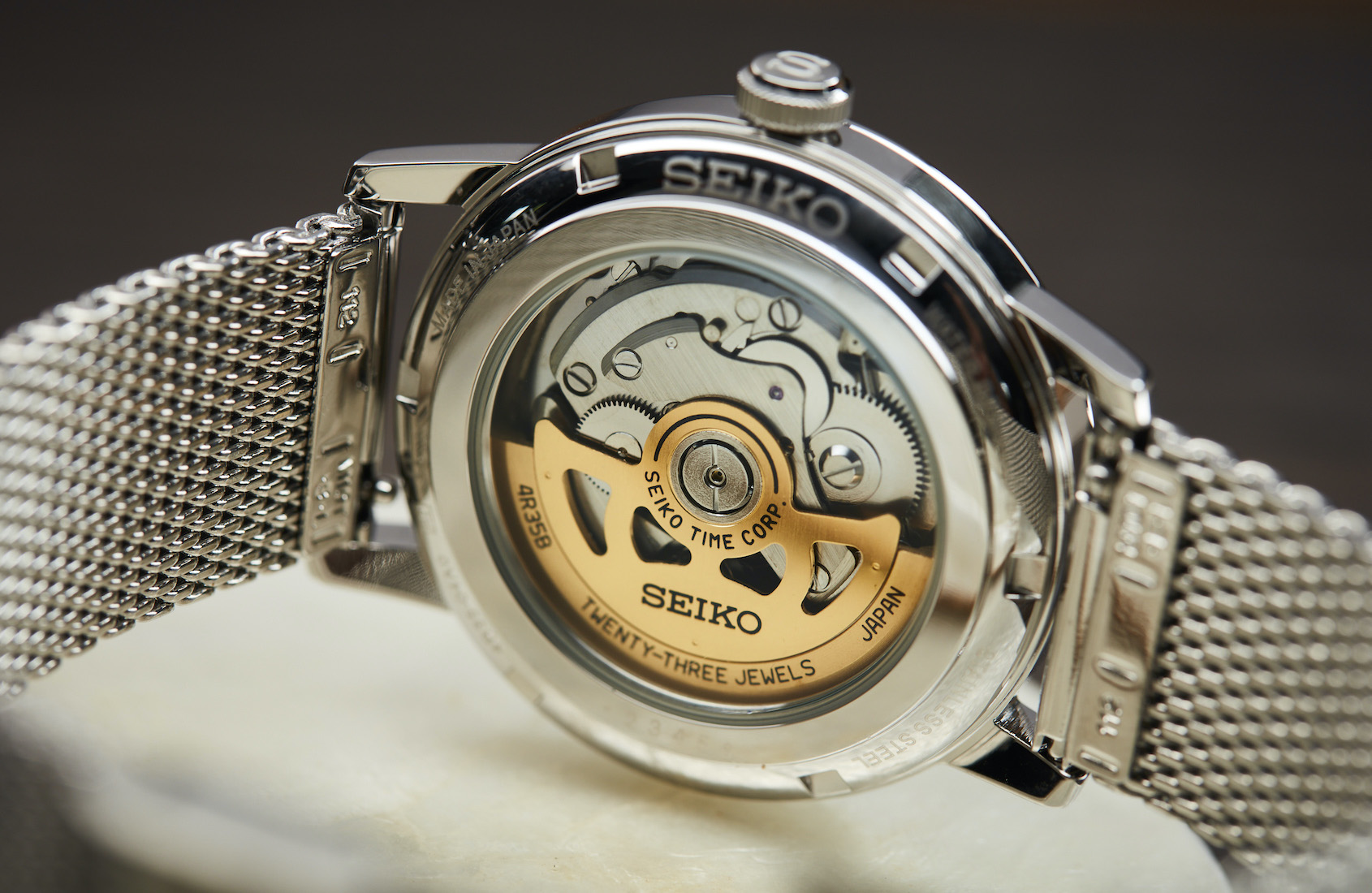 Yes, the usual suspect, the automatic 4R35 movement is still solid, while usually more accurate than the ratings of +45/-25secs a day. I speak from experience with the 4R35 movement being both fairly bulletproof as a caliber, and more often than not besting its own accuracy specs.
Both have 50m depth ratings for secure everyday use. What can I say, another winner for the board, in a year dominated by a plethora of goodness from Seiko, and the Presage range coming of age as a proper sibling to Grand Seiko.
Seiko Presage SRPF37J and SRPF39J price and availability: 
The Seiko Presage SRPF37J and SRPF39J are both $750AU, and are available now.