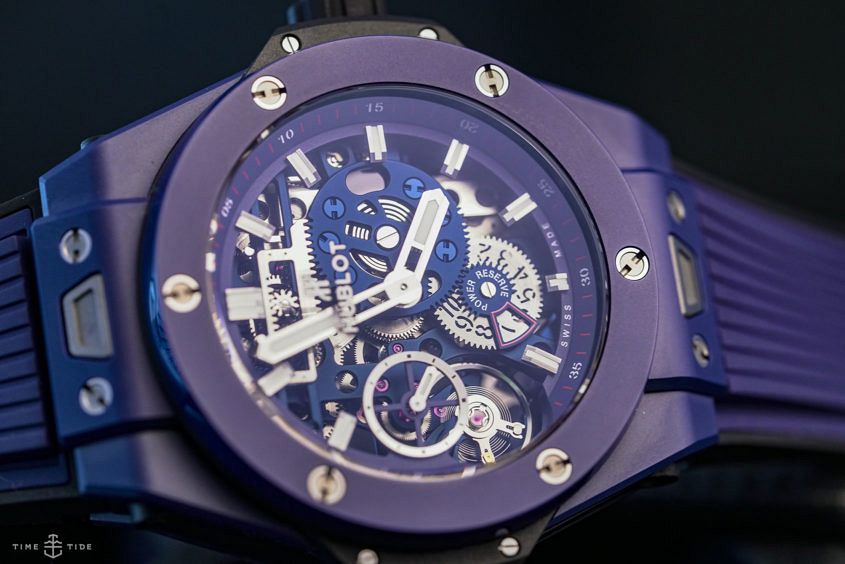 Hublot is another one of those brands that polarises watch enthusiasts, and rightfully so. On one hand, the brand is constantly releasing new product with boundary-pushing design, and engaging in partnerships with every industry, charity, and destination one can imagine, eventually pushing us all to the point I lovingly refer to as THS — Total Hublot Saturation. If this was the only trick up their sleeve, this would be a different story, but there's another side of Hublot that continues to keep them relevant and appreciated by even the most discerning of watch nerds. Year after year the brand unveils beautifully engineered new calibers, innovative alloys and unconventional materials, and simply put – properly geeky timepieces – including their home run from 2016, the Big Bang Meca-10. Upping the ante for 2018, the Meca-10 has arrived in a new casing of blue ceramic, and I can't help but love it.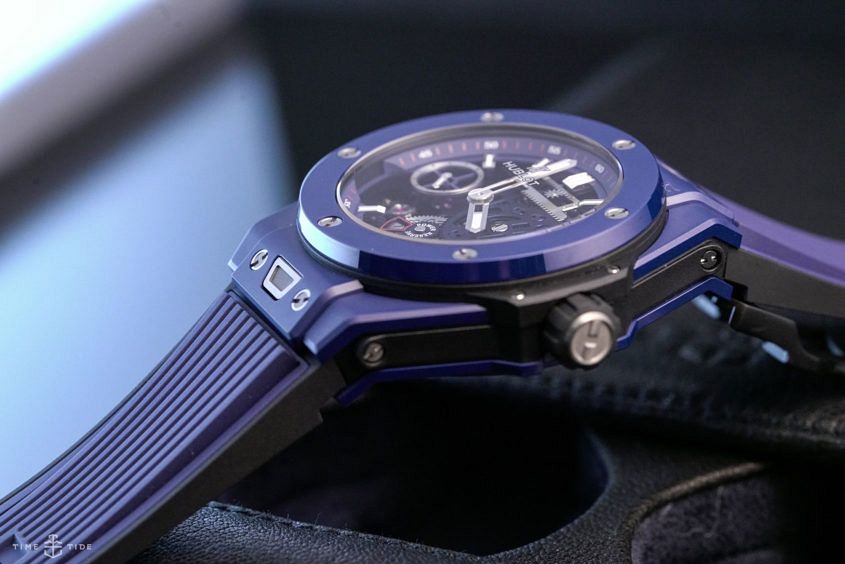 You may remember my glowing first impressions of the Meca-10 from Baselworld in 2016, where I praised Hublot for both the design and execution of their ingenious new 10-day power reserve caliber, inspired by the design of a Meccano erector set. Adapting its aesthetics to a blue ceramic case, Hublot opted to colour-match a few mechanical components as well, including its cog-wheel power reserve indicator resting over its mainspring barrel, as well as its skeletonised bridges. Aside from this, the real standout change is its rich blue case — once again something that truly takes hands-on examination to properly appreciate.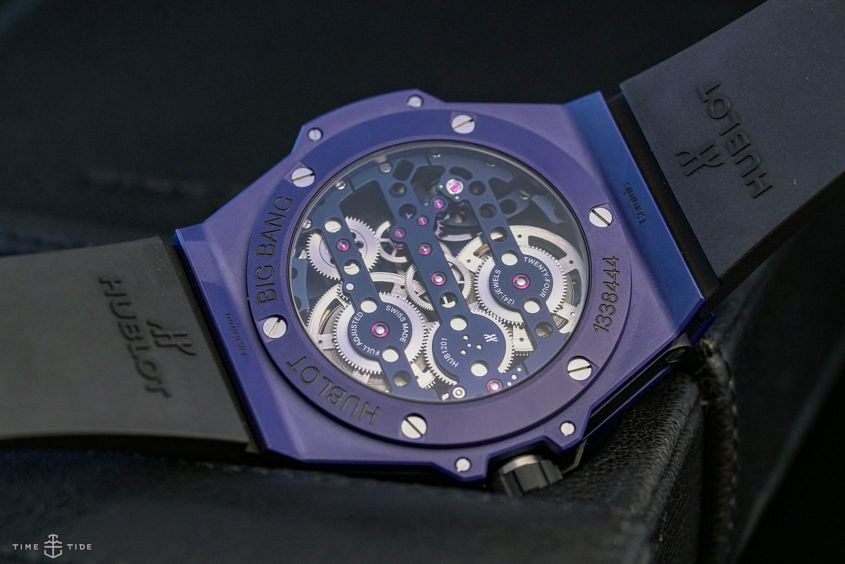 Hublot is by no means the first player in the game to launch a blue ceramic case. Going back a number of years, the Bell & Ross BR-01 and BR-03 models were offered in a very dark and muted blue ceramic, and more recently both a Blancpain Bathyscaphe Ocean Commitment chronograph and an Omega Planet Ocean appeared from the Swatch Group using blue ceramic. With each piece, the tone of blue became slightly more rich and vibrant, though I think this latest from Hublot surpasses its predecessors in terms of colour quality. The new Meca-10's bezel, case and clasp feature a fine microblasted finish with polished edges, giving it a relatively understated vibe (at least in as much as that's possible for a big blue ceramic watch).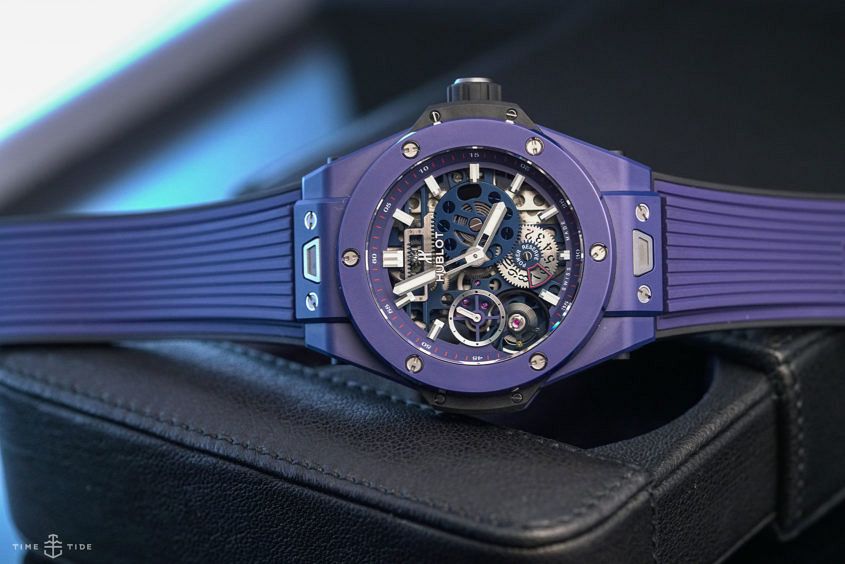 At the end of the day, the Meca-10 still won't be for everyone, but at the very least it's another smart addition to Hublot's repertoire that truly speaks to the brand's technical capability and passion for innovation.