A different kind of luxury sports watch – the Breguet Marine 5817 Big Date
Time+Tide
Editor's note: The Marine is Breguet's star of the show at the moment, with a profusion of new models in the house — including some chic titanium options — but we can't help but have a soft spot for this elegant beast, the Breguet Marine 5817 Big Date. What a looker …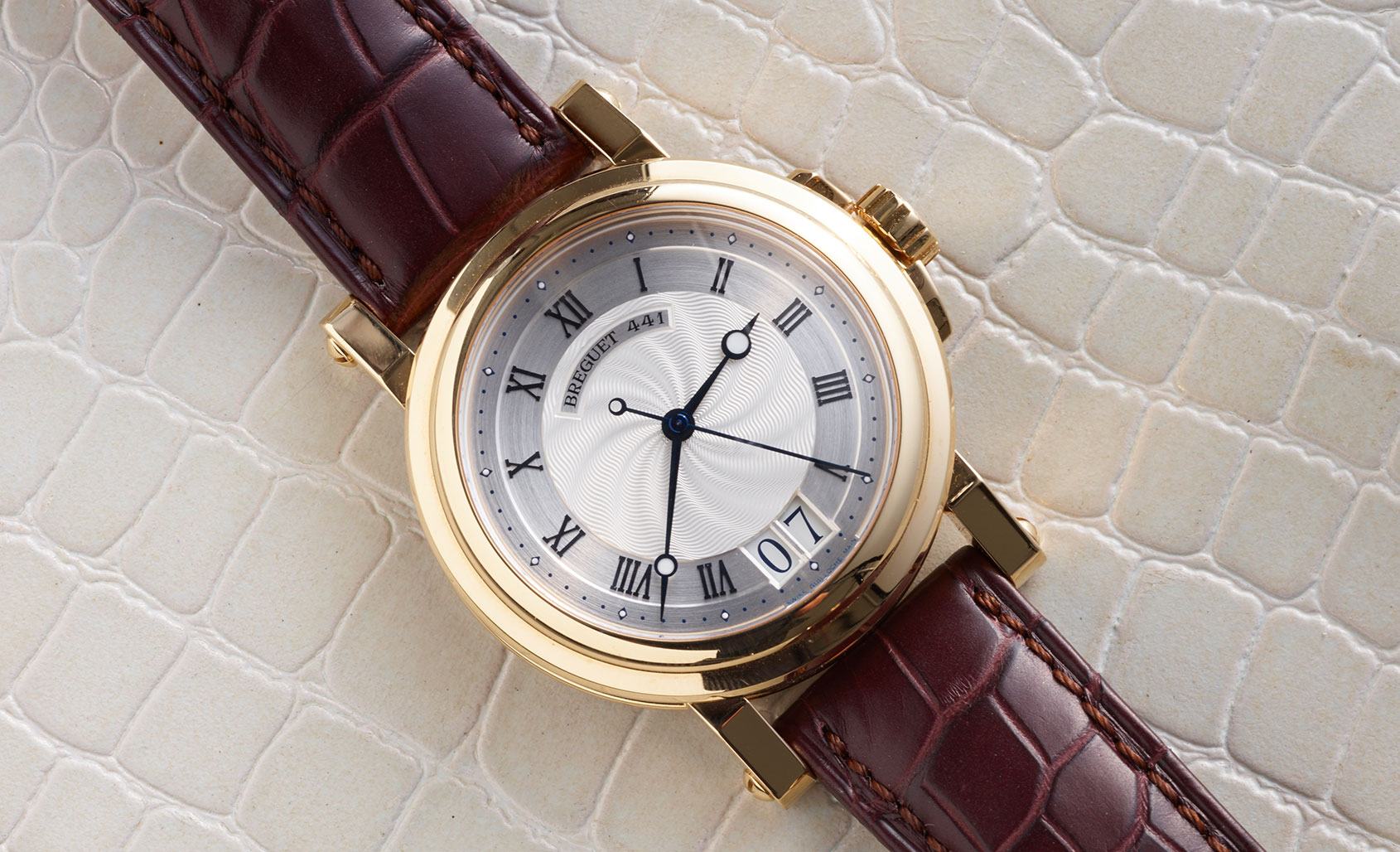 We're willing to bet that when you think of Breguet, the first thing that comes to mind is slim elegance, or maybe the old-world charm of their vintage chronos. But a casual/luxury sports watch? Not so much.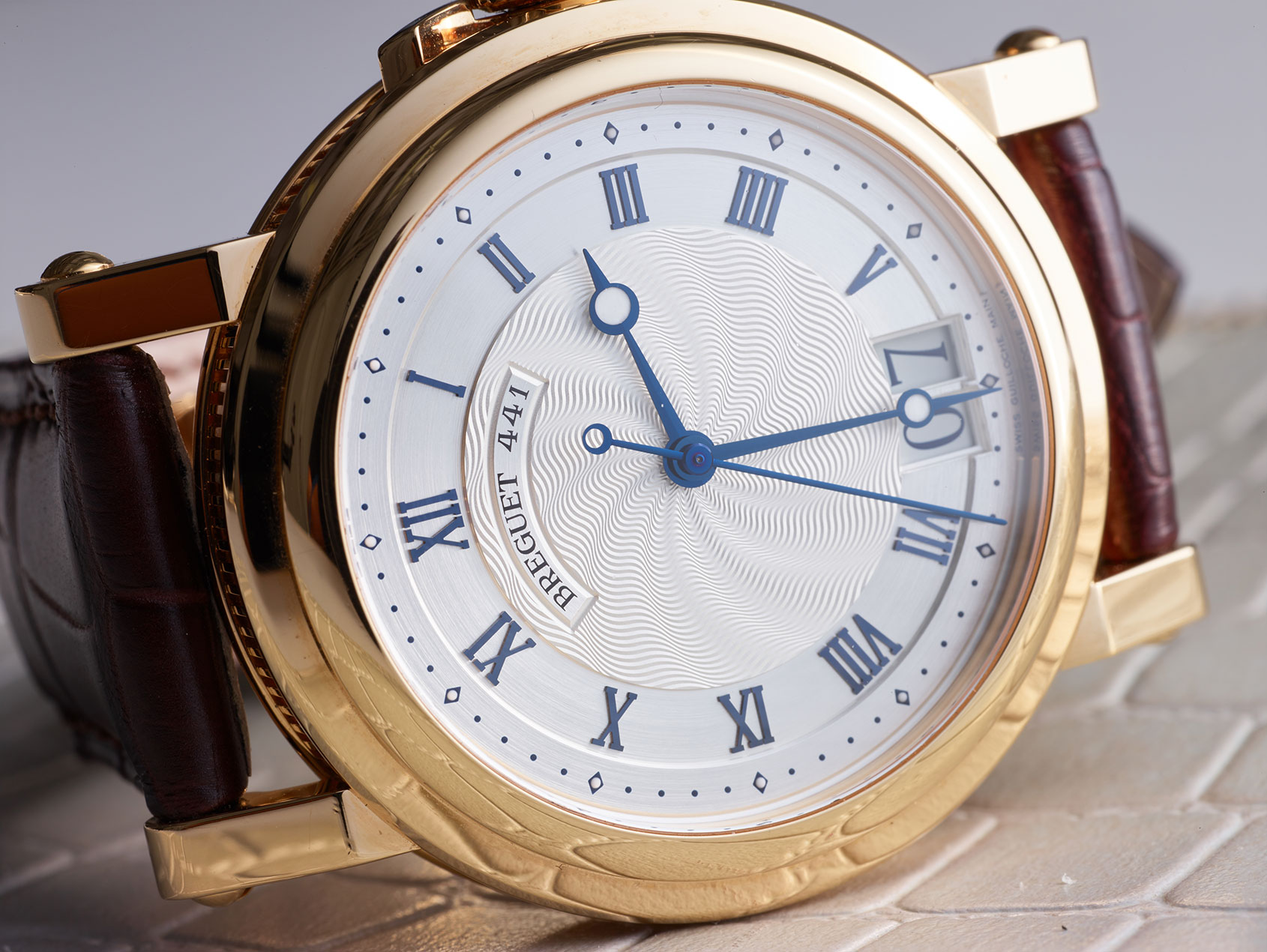 Nevertheless, that's exactly what the Marine 5817 is – Breguet's take on a breezy weekender. Sure, it's got all the brand's classic hallmarks: the fluted middle case, the very particular lugs and, of course, that guilloche dial. But this is no delicate dandy. Water resistance is solid at 100m, there's lume, the crown is protected by some unique, curved crown guard and it has a presence on the wrist far beyond what you'd expect for a 39mm x 11.82mm watch.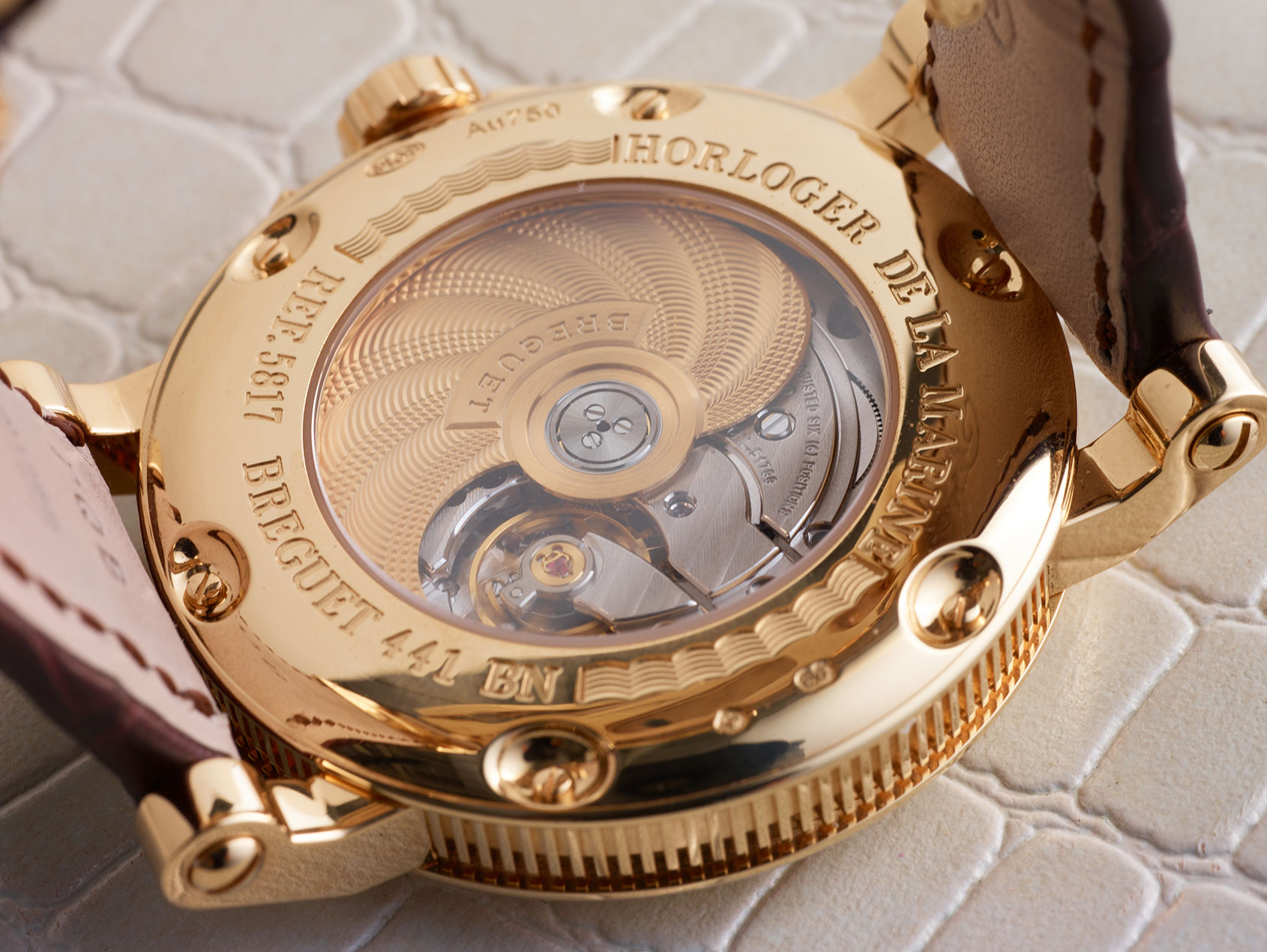 While no one's suggesting you complete an ultra-marathon in this guy, there's no doubt it's ready to tackle whatever life might throw at it, and it will do so in inimitable Breguet style. I was surprised to find just how versatile that style was. Normally I wouldn't consider guilloche and Roman numerals as everyday wear, but combined with the Marine's masculine case styling (those lugs, that double bezel), they turned out to be very adaptable. The big date is a particularly useful complication. I find it amusing, in a wry sort of way, that the sort of people who would complain about the inclusion of a regular date window on a watch like this tend not to have an issue if you magnify said window four-fold and turn it into a unavoidable design feature. It helps that Breguet have framed the date beautifully and given the window a slight curve to follow the dial. The smart design continues on the rear of the watch with one of the prettiest rotors I've seen in some time, a finely finished gold number shaped like a nautilus shell.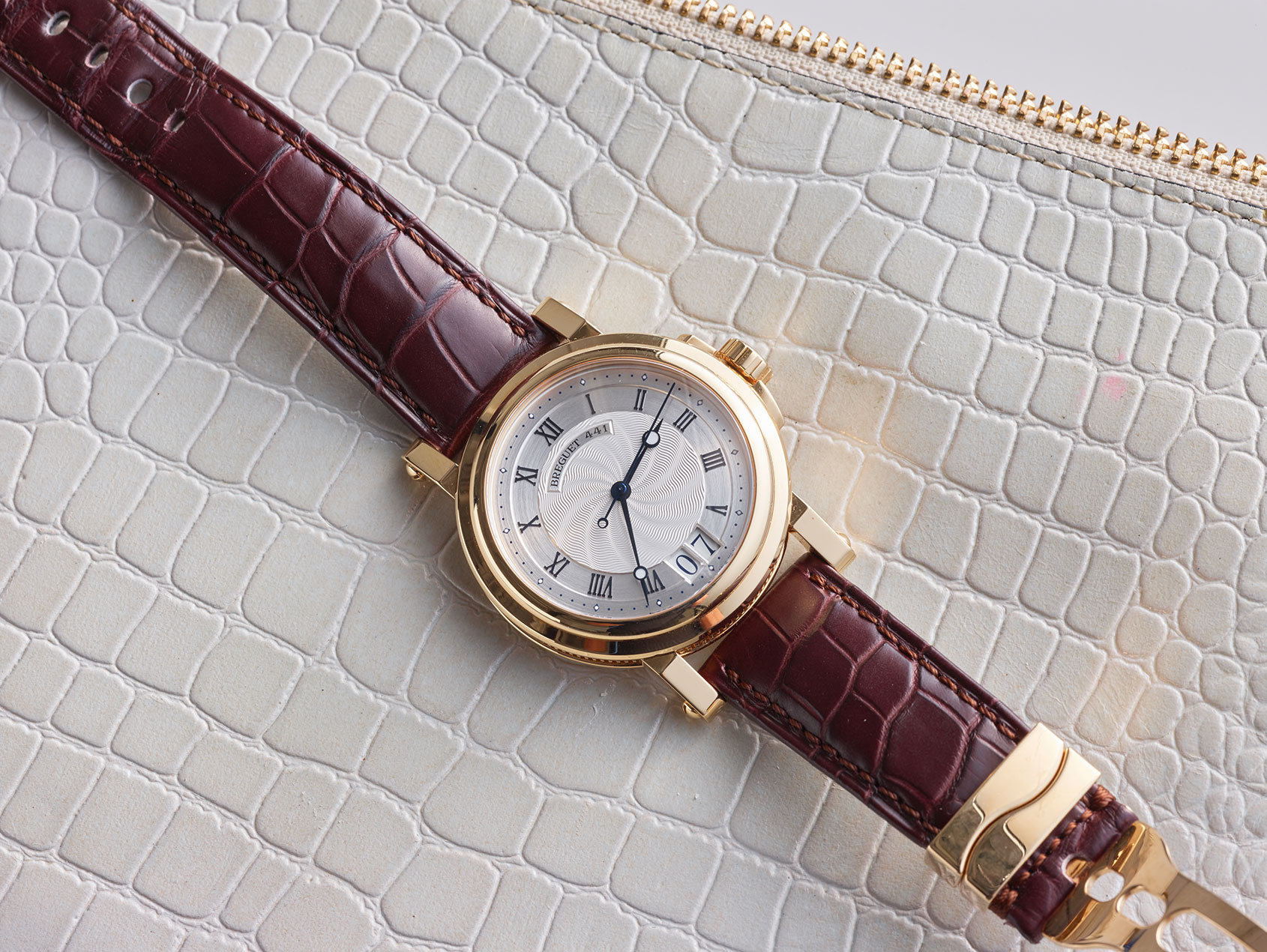 While there's no real risk of Breguet moving wholesale into hardcore athletic territory, the Marine 5817 Big Date is an interesting alternative in the sports-luxe space and a good reminder to challenge your preconceptions every so often.
Breguet Marine 5817 Big Date Australian pricing
Breguet Marine 5817 Big Date, in rose or yellow gold on leather, $27,400
Images by Jesse O'Brien