Another one bites the dust: Freddie Mercury's Seiko sells for big bucks
Jamie Weiss
As a big Queen fan, it was interesting and morbid in equal measures to see the clearance sale of Freddie Mercury's estate at Sotheby's last week. More than 1,400 items from the estate of the legendary performer went under the hammer, including his piano and guitar; handwritten song lyrics and plenty of gold records; as well as what seems to be the man's entire wardrobe. However, one lot caught my eye: a humble Seiko Pulsemeter ref. S229-5001 from 1982.
It's a very cool watch – very 80s and very vibrant. The only problem? It's not clear whether or not Freddie actually ever wore his Seiko. Indeed, I defy you to find a picture of Freddie Mercury wearing any sort of watch at all – for a man who had a flamboyant fashion sense and loved accessorising, it seems as if he didn't have the watch bug. Indeed, the Seiko has almost no signs of wear, barring a small scuff on the caseback. Still, that didn't stop the watch from selling for a tidy £35,560, well above the high estimate of £500.
That said, Freddie clearly had a bit of a passion for horology. The Sotheby's auction also included a number of Cartier desk clocks, as well as a Fabergé desk clock from before the Russian Revolution – that is to say, a real Fabergé, and not something produced by one of the more modern firms that bear that storied name.
Speaking of the world's great luxury houses, the semi-finalists for the inaugural Louis Vuitton Watch Prize for Independant Creatives were announced this week. The prize, launched by La Fabrique du Temps Louis Vuitton to "support and encourage the creative talent of independent watchmakers", is a great initiative, and one we wholeheartedly support. Sadly, Australia's own Nicholas Hacko didn't make it through to the semi-final round (next time boys!) but there are plenty of cool pieces from a diverse range of indies that have made it through. Check them all out here.
Hope you all have a wonderful weekend!
Jamie
Watch meme of the week: no waiting lists here!
View this post on Instagram
Thank god print media isn't dead, otherwise there wouldn't be nice glossy full-page ads for you to pull this stunt with. Speaking of print media, issue 7 of the NOW Magazine is now available! Shameless plug over.
Wrist shot of the week: the OG Tudor 'Milsub'
View this post on Instagram
I'm a big fan of the Tudor Pelagos FXD Navy, but Kristian's Tudor Submariner ref. 9411/0 is delicious. The "moon-crater-like patina", as he calls it, is exquisite, and it absolutely looks the business on a NATO strap.
Time+Tide Shop pick of the week: Doxa SUB 300β Sharkhunter
After many years of restoring the Doxa legend through diver reissues, the revived Swiss brand has recently decided to branch out in a big way with the new Doxa SUB 300β Sharkhunter, which opens up a new avenue of design for them yet again – branching into a svelte kind of streetwear, stealth wealth look. The Doxa SUB 300β Sharkhunter features a bold black ceramic case plus a dial and bezel with black-on-black markings (it's even got a black-on-black date wheel) contrasted by hands, indexes, bezel knurling and crown in 18K 3N gold. This is a devilishly different diver with an unmistakable aesthetic.
Pre-order the Doxa SUB 300β Sharkhunter at the Time+Tide Shop.
Our favourite Time+Tide coverage of the week
HANDS-ON: Rado Captain Cook High-Tech Ceramic Skeleton
Rado is a brand focused on innovation and has been ever since the DiaStar introduced the idea of scratch-resistant watch cases. The Rado Integral of the '80s announced their exploration of ceramics, and it soon became one of their specialties. Despite being a hit when it was released in 2017, the retro-flavoured Captain Cook diver hasn't been left to stagnate either. The Rado Captain Cook High-Tech Ceramic brought two fantastic worlds together, and its latest development involves fiery highlights for its calibre R808. Read more here.
Did Blancpain break their promise with this electric clock?
In anticipation of the Swatch x Blancpain Fifty Fathoms collaboration, watch enthusiasts were practically foaming at the mouth to see if Blancpain would have their name on a quartz watch. One of the brand's key slogans was coined in 1980, saying: "Since 1735 there has never been a quartz Blancpain watch. And there never will be." The Swatch Sistem51 automatic movement powering the Scuba Fifty Fathoms technically keeps them honest, even if you disapprove of the plastic escapement and general lack of eco-friendliness. There was an example from Blancpain's past that challenges the spirit of their motto, however. Find out more about this horological mystery here.
Our favourite pieces from Vacheron Constantin's must-see Less'Ential exhibition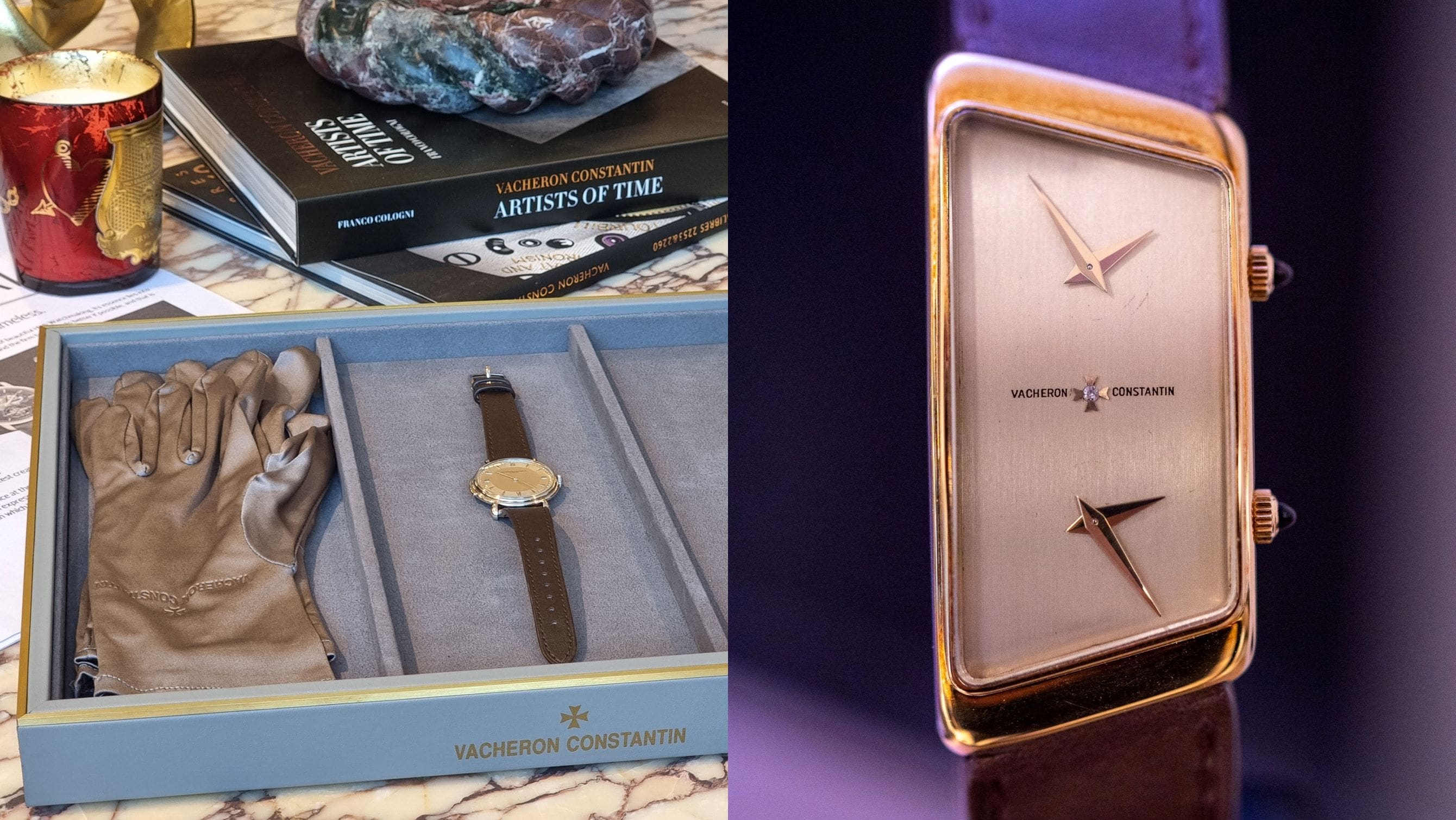 Vacheron Constantin's latest travelling exhibition is called Less'Ential – a portmanteau of 'less' and 'essential' (or 'less is more', if you prefer) – and encapsulates a truly special collection of rare and historically significant Vacheron Constantin references chosen from the nearly 1,600 timepieces that compose the brand's private collection… And it's in Sydney, Australia until the end of the month. Time+Tide had the chance to preview the exhibition ahead of its opening to the public, and we've selected five of our favourite pieces from the exhibition that demonstrate Vacheron Constantin's uniquely innovative yet classy spirit. Check 'em out here.