Issue 7 of the NOW Magazine is now available, and so is a little digital treat
Borna Bošnjak
Though the magazine just about takes the cake for the piece of content that is most difficult to plan and execute, it is also just about one of our favourites. From the features to the Buying Guide, the brand new NOW Magazine Issue 7 is here, this time in resplendent aqua with the new IWC Ingenieur gracing the front cover. Naturally, you can read more about our cover star in an intimate story about its Genta heritage, as told by IWC Creative Director Christian Knoop.
Purchase the Issue 7 directly in the Time+Tide Shop here.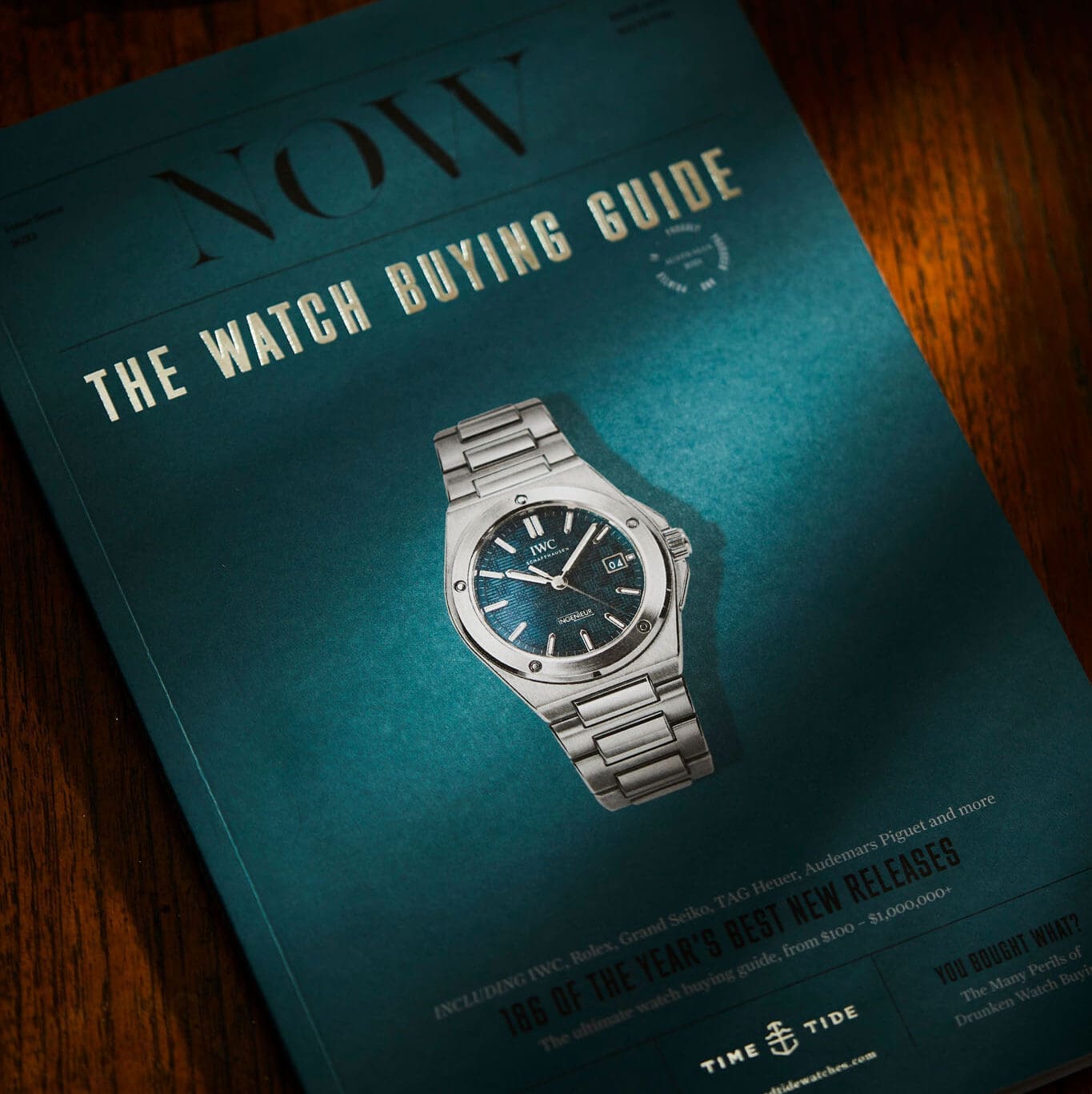 Combining amusing and informative, Luke Benedictus will tell you all about regretful purchasing decisions under the influence of happy juice, the reasons why pink dials have become so popular in today's market, and tell you all about TAG Heuer's new Skipper, from its inception to the modern watch.
For some envy-inducing content, Zach Blass takes you to Japan and walks you through the sacred halls of Grand Seiko, from the iconic Hattori clock tower to the Atelier Ginza, where exclusive pieces like the Kodo are designed. To help wave away some FOMO, we also tell you all about how the new Time+Tide Studio came together – a place where Melbourne enthusiasts can go hands-on with independent and microbrands like Fears, Furlan Marri and Studio Underd0g.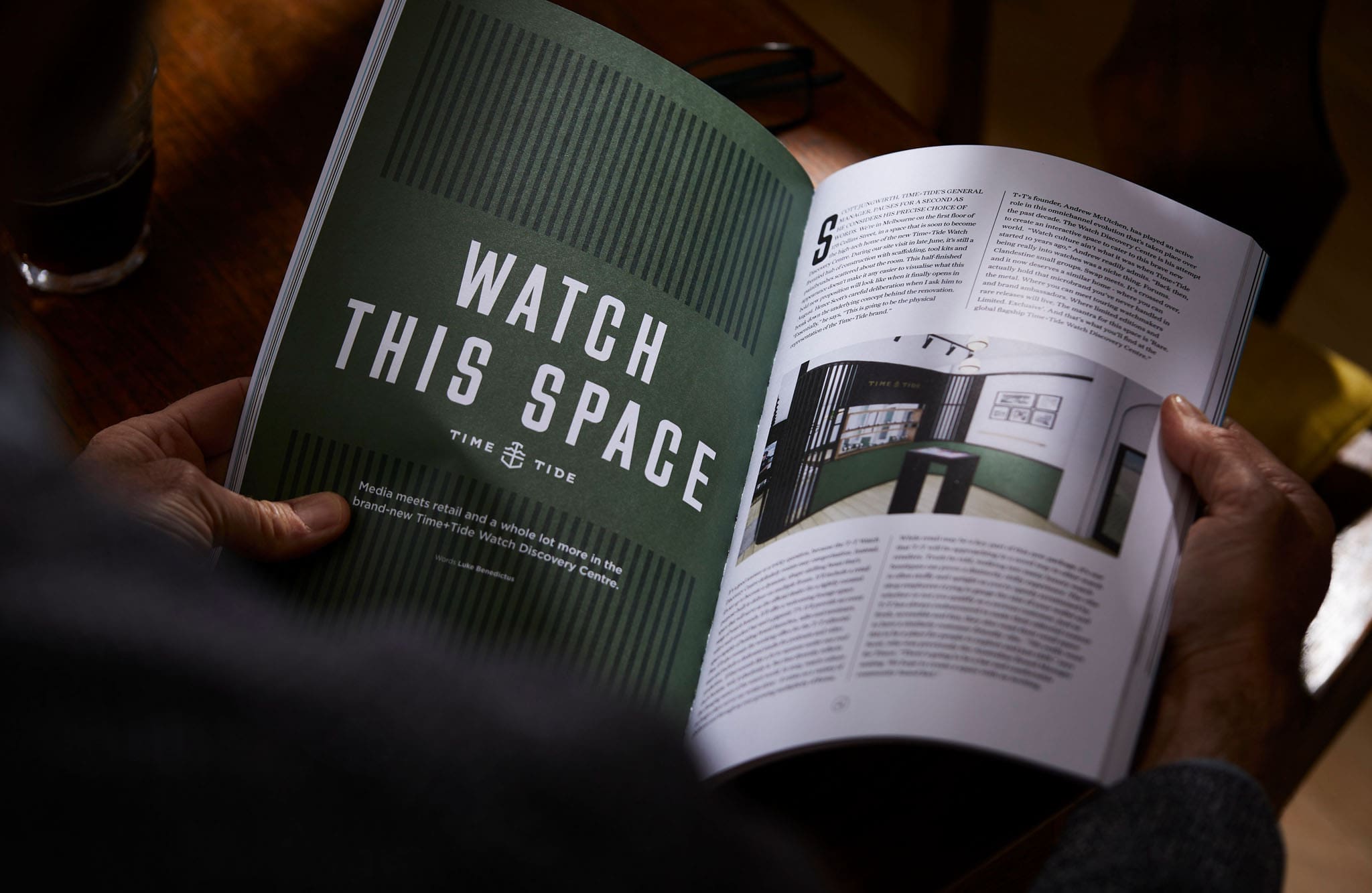 Last, but certainly not least, the pièce de résistance of the mag is the buying guide, brought to you courtesy of yours truly. From affordable watches vying to be your next impulse purchase to grail-worthy pieces with price tags of "on request", it's your one stop shop for the best releases of the year thus far.
Just because we love you so much, and because technology seems to be advancing past the lovely feeling of a quality, printed magazine in your hands, you can now purchase every single magazine we've ever released in a digital format. Even better, when you purchase an Issue 7, the digital and physical mags are bundled, and there's also a special bundle for Issue 6 and Issue 7 for you to explore.
Purchase the Issue 7 directly in the Time+Tide Shop here.
Happy reading!