This Oscar nominee is the first celeb spotted wearing the new colourful Omega Aqua Terra 38mm
Zach Blass
When a new collection or reference debuts, I always wonder when I will first see it in the wild. Sure we get hands-on at launch events and watch fairs. But that is a spot within the zoo of the industry. I am more curious to see how soon I catch one in the wild, whether on the wrist of a fellow collector at a meetup or on the wrist of a celebrity. Last week, Omega held their Omega Days 2022 launch. Amongst their many debuts, one that personally caught my eye was the rainbow of new colourful Aqua Terra 38mm watches. Immediately I began to wonder what my favorite colour configuration was, which, over time, will prove to be the most popular, and which colour I would first spot out and about. Well, while watching a clip from yesterday's episode of Jimmy Kimmel Live, I found my answer – catching the new yellow dial on the wrist of 2022 Oscar nominee Andrew Garfield.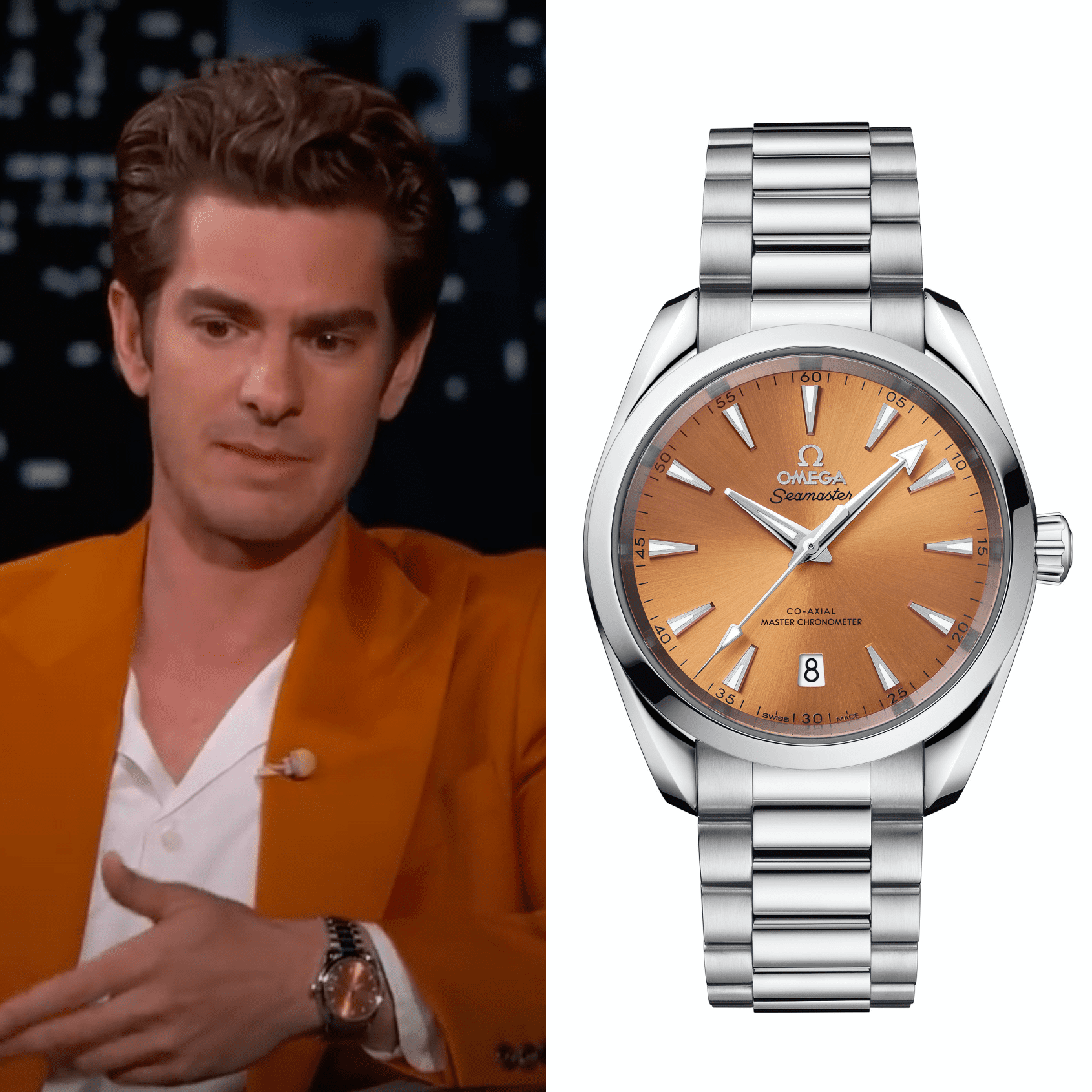 Joining Kimmel to talk about his MARVELous cameo in the latest Spiderman movie, and discuss his Oscar nominated performance in the Lin-Manuel Miranda directed film Tick, Tick… BOOM!, Andrew Garfield can be seen animatedly discussing his latest projects – so much so that he routinely has to reorient his watch to keep it centered on his wrist. We have noted previously that ambassadors routinely wear their watches loose in order to ensure they remain in full view, and, while he is not necessarily an official ambassador of the brand, it is likely the case that Garfield, who is constantly spotted wearing various Omegas, is provided various pieces from the brand by his stylist team.
While not a perfect colour match, the champagne golden yellow hue of the dial adjacently blends into his bold orange suit. It is clear that the entire colourful range of new Aqua Terra 38mm watches open the door for some fun wardrobe coordination – for example, just imagine a red suit to match the terracotta dial configuration. On the flip side, more conservative wardrobes will allow the watches to stand out more. The bold dial colors will definitely pop against more standard coloured clothing. Nonetheless, his overall aesthetic is definitely groovy here, and I think the watch looks great within his orange ensemble.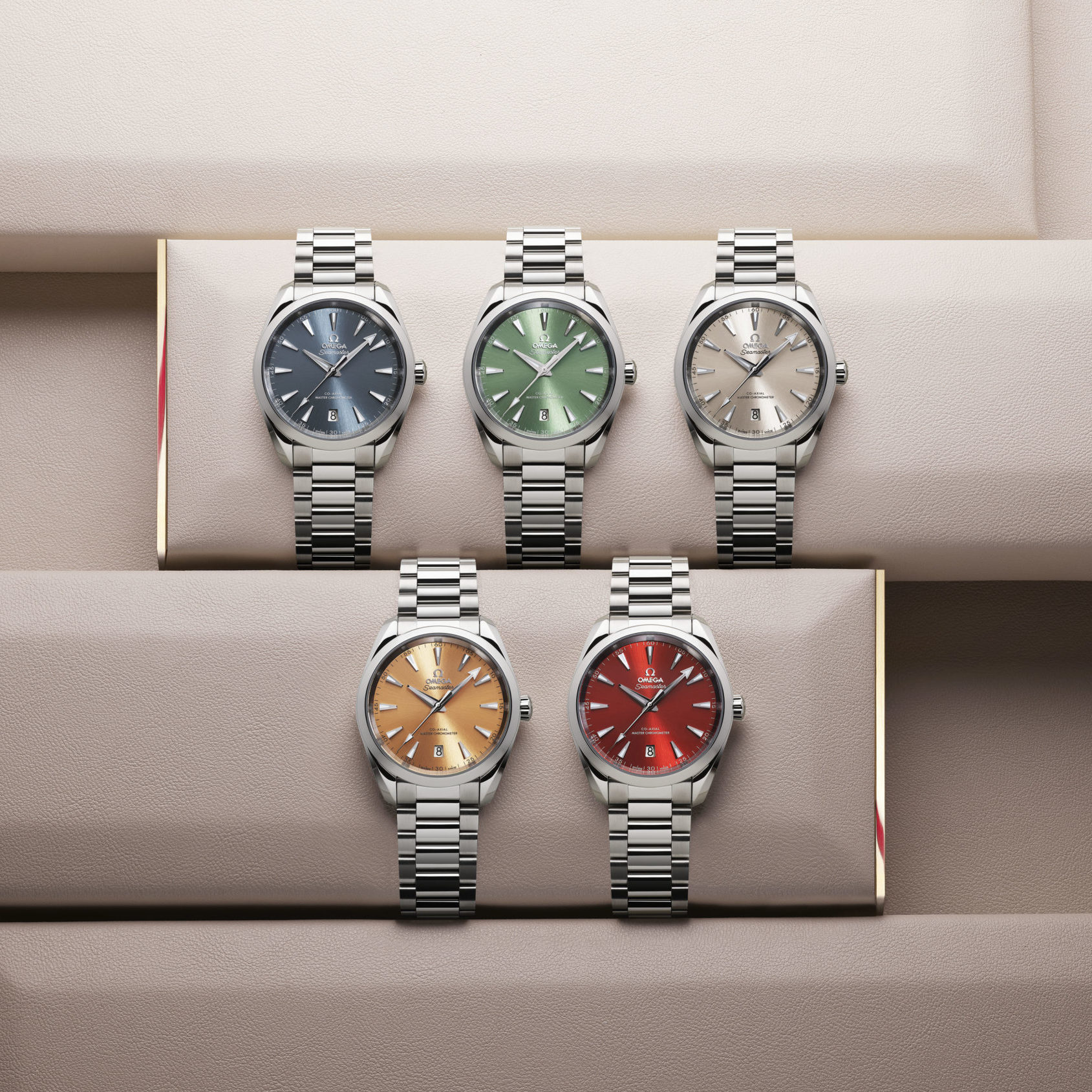 For a more in-depth review of the watch, and collection as a whole, head here to dive in.