"To boldly go where no man has gone before …" For most people, that's just a hackneyed line from Star Trek. For Victor Vescovo, it's become a personal mission.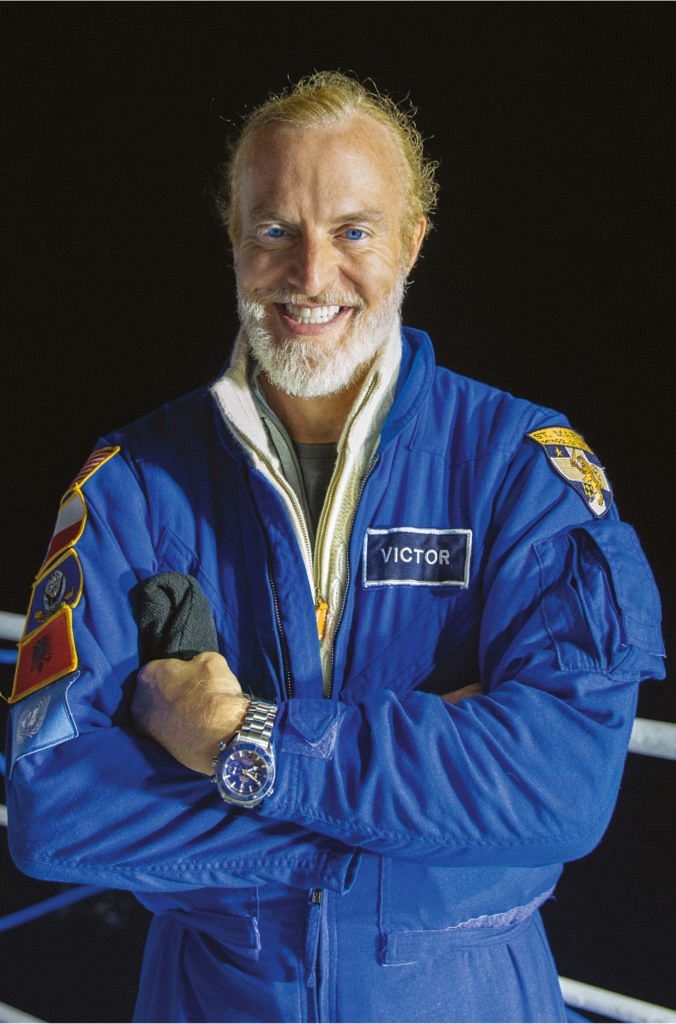 Put simply, the American private equity investor is hell-bent on pushing his limits. He's the first man to have reached the deepest points of four of the Earth's five oceans, plumbing a world record depth of 10,925 metres when he made it to the bottom of the Challenger Deep last year.
Having previously summited Everest, the 54-year-old is now the only man to have ever travelled to the planet's starkest extremities. But the two experiences were wildly different, Victor explains.
"Climbing Everest is such a visceral, almost violent experience, because it's such punishment for your body, physically and mentally. When you get to the summit, you get this massive sense of relief and accomplishment. But the sense of danger is also there because you still have to get down.
"Getting to the bottom of the Challenger Deep wasn't anywhere near as physically intense because I was safely cocooned in a titanium sphere. But mentally it was much more insidious. That came from knowing that I was so far down. I went down solo and it takes four hours to descend. If anything went wrong — and there's so many things that can — I was a long, long way from home."
Having safely reached the bottom of the deepest ocean, Victor did what any explorer would do — he went to scout around. He uncovered new living organisms, different types of soil and, regrettably, a scrap of plastic lodged on the sea floor. "That was very disheartening," he says.
But when asked what aspect of the mission he's proudest of, Victor's answer is revealing. Surprisingly, it's not that he's pulled off something that no man has ever done before. What he's most gratified by is, in fact, the new technology that his team created to achieve it.
"We built a submarine that had never existed before. It's the most advanced deep-diving submersible in history. It has proven that it can go to the bottom of any ocean repeatedly and reliably. That hasn't existed before. We're very proud of that."
Yet for all this technical achievement, Victor still insists on using mechanical timepieces on his mission. Inside the submarine, his go-to watch is an Omega Planet Ocean Seamaster 600M Titanium. "It's a chronometer and I need that when I'm doing calculations for depth of speed," he says.
"On the outside of the submarine, Omega built for me the (Planet Ocean) Ultra Deep Professional that went all the way down to the bottom of the ocean to 10,925m. They were actually made from the titanium that we built the submarine out of."
In the context of such boundary-pushing missions, a mechanical watch may seem like an outdated throwback. But Victor says that, in fact, they provide welcome reassurance when you're confronting the starkest conditions.
"When you're in extreme environments, whether it's mountain climbing or in deep-diving subs, it's essential that you have something that is not electronic, that is mechanically very reliable," he explains. "There's actually something very comforting about having a mechanical device on your wrist that is going to assist you in any circumstance. For me a mechanical watch is almost a symbol of man's capability of building devices to enhance our capabilities and making technological advancement to keep man at the top of the food chain."