Vintage Vacheron with a two-year warranty hit the Melbourne boutique for a short time, and until sold out
Andrew McUtchen
What a time to be alive for Melbourne watch lovers. The embarrassment of riches in terms of local brand boutiques has had another glittering jewel added to the CBD war chest as T+T welcomed guests to an evening at the brand new Vacheron Constantin boutique at the 'Paris end' of Collins Street.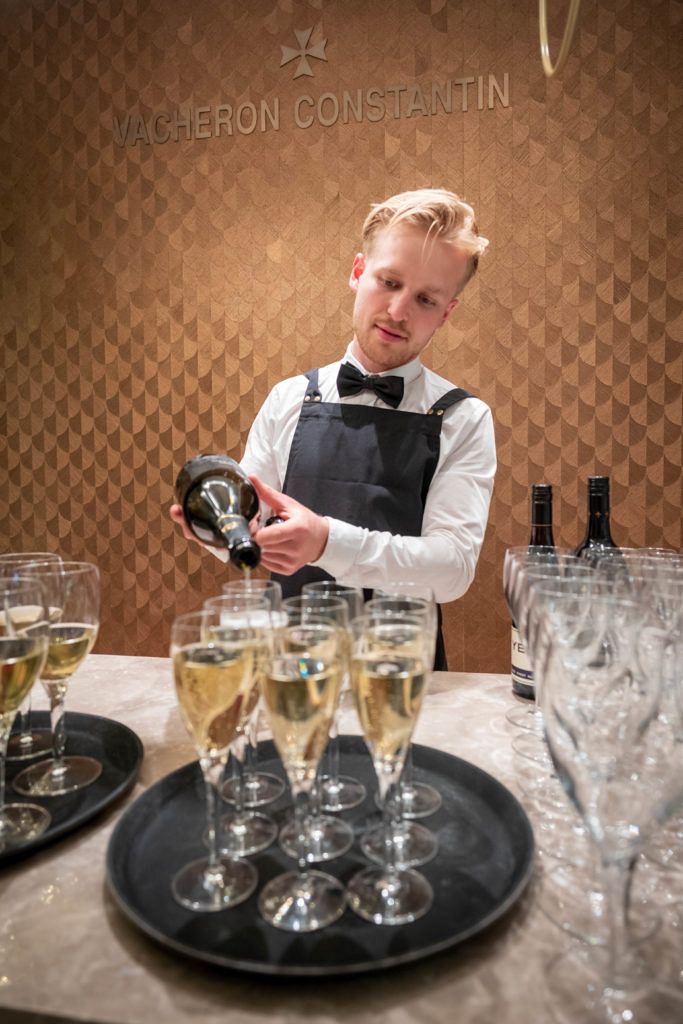 Last night we were honoured to host its launch. 

MC-ed by myself and Boutique Manager Peter Kelly — formerly the Boutique Manager at Rolex Chadstone — the evening focused on Les Collectionneurs, a concept that sees vintage Vacheron Constantin pieces — acquired through 'auctions and personal connections' — masterfully and meticulously reconditioned by Vacheron Constantin watchmakers to their former glory. And to their former guarantee and warranty — all pieces in the collection come with a guarantee and a two-year warranty.
Vintage watches with new-watch protections. And new-watch feels. I joked in my speech that you could walk past the cabinet thinking the pieces were gleaming new models; if you inspect them, I'm sure you'll agree. They are in magnificent, practically mint, condition.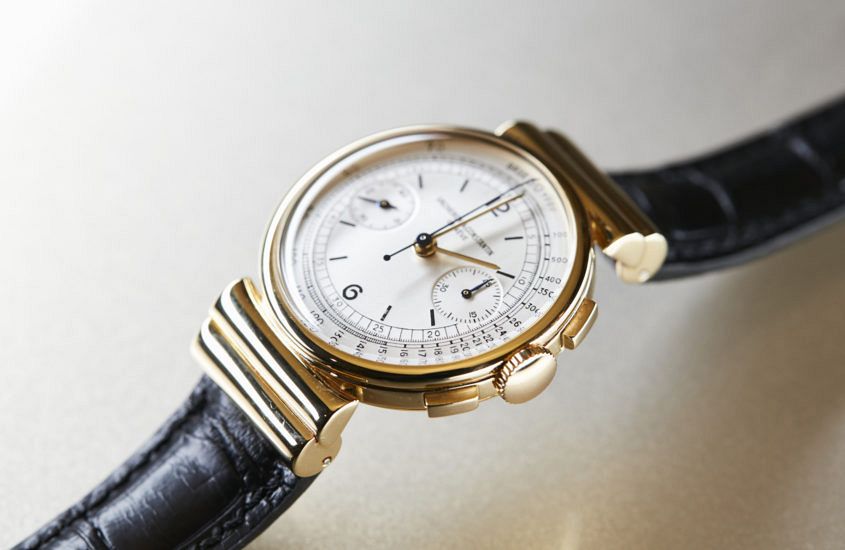 As part of the formalities, we each spoke of the individual watches that remain for sale from the original nine — just six are still available. I gave a little bit away about our Time+Tide editorial process by sharing that we seek 'sexy facts' about watches to include in reviews. Because not all facts about watches are equal – some are dull and too detailed, others are poetic and create desire.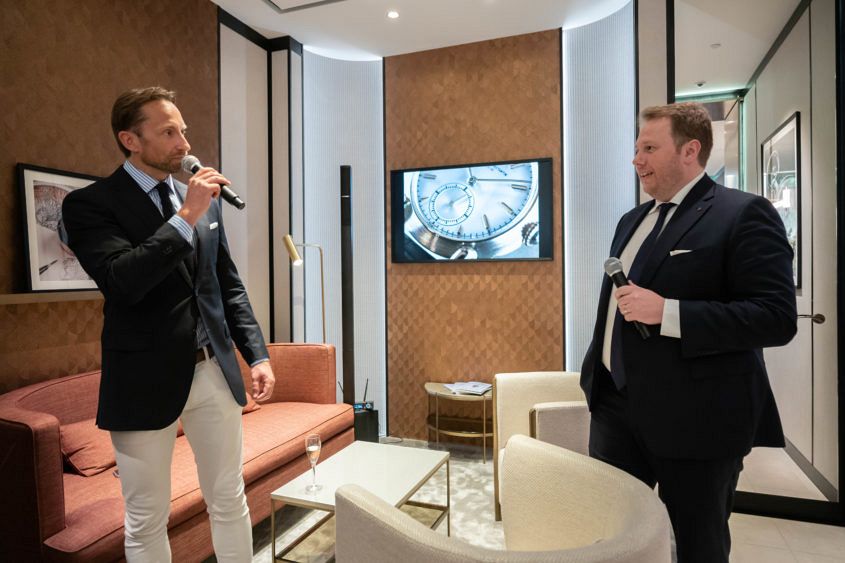 For each of the watches, Peter shared their provenance and I disclosed the 'sexy fact' that appealed to us. Scroll down for our favourites below. Thanks to all who attended what was a refined, perfectly catered night with watch stories abounding in all corners.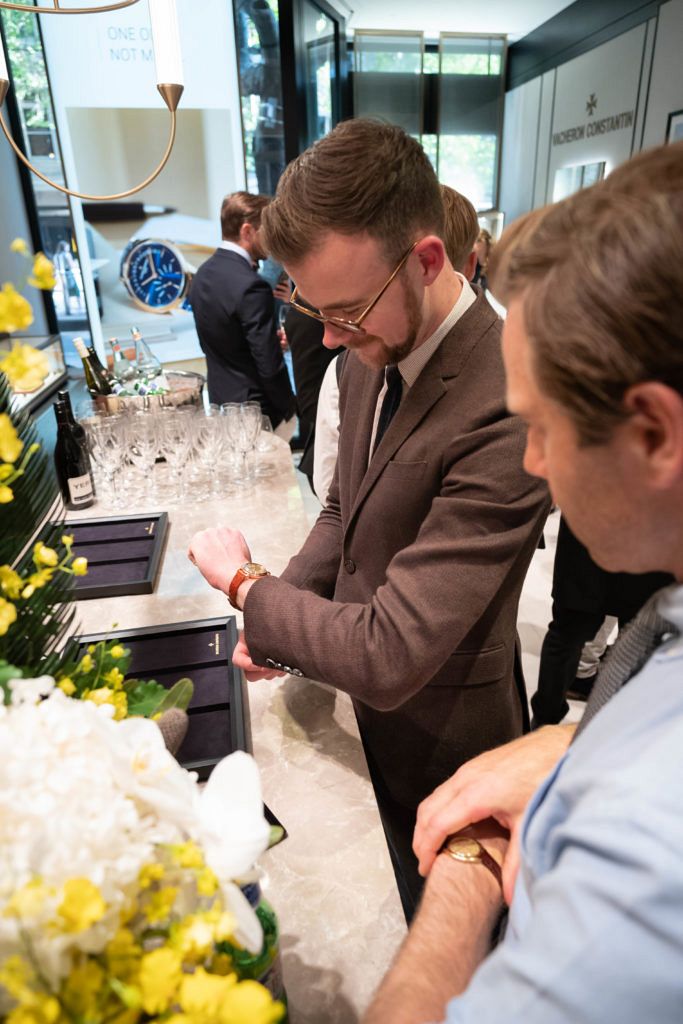 Pink gold chronograph (model 4178) – from 1942
We appreciate the contemporary size and aesthetically unimprovable bicompax sub-dial configuration. A near perfect design in near perfect condition. Also, such an on-trend dial colour, and in extraordinary condition. As warm and effervescent for the eyes as a glass of Cristal for the mouth.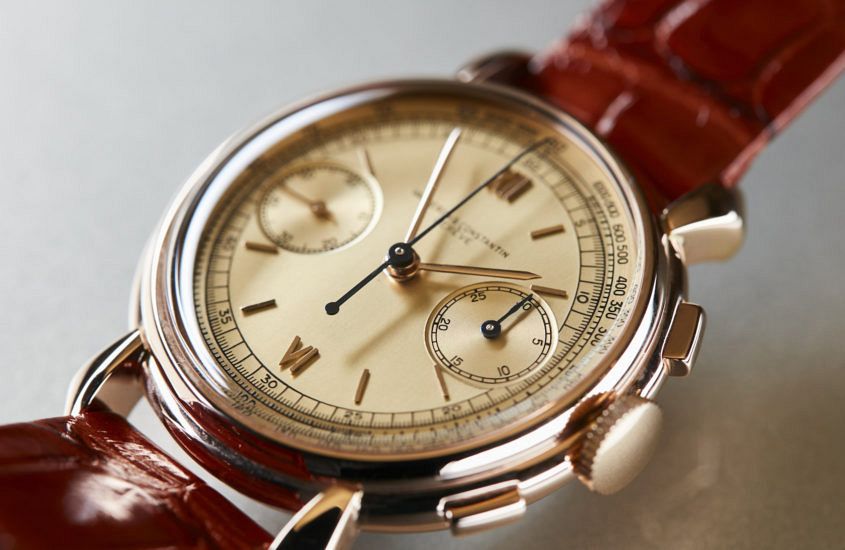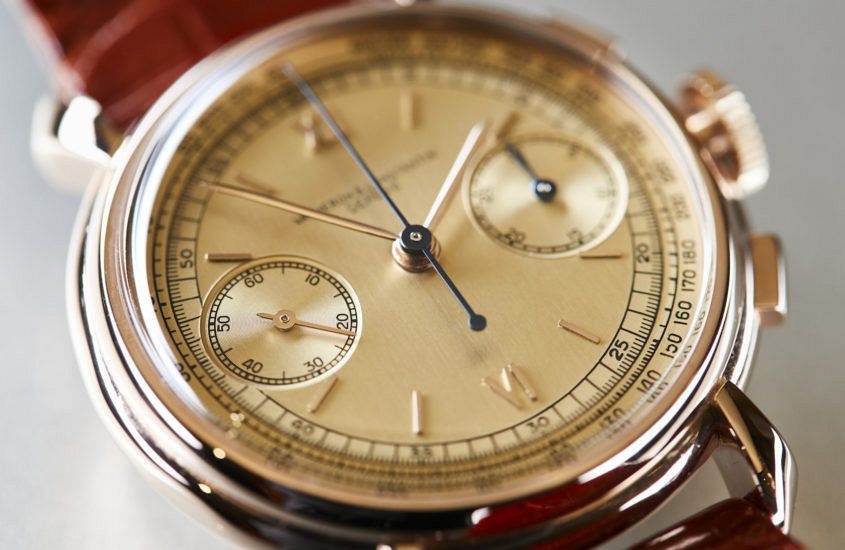 Yellow gold triple calendar (model 4240) – from 1945
Perhaps the most perfectly executed triple calendar dial from a visual point of view. The fonts and font colours – that red – also superb.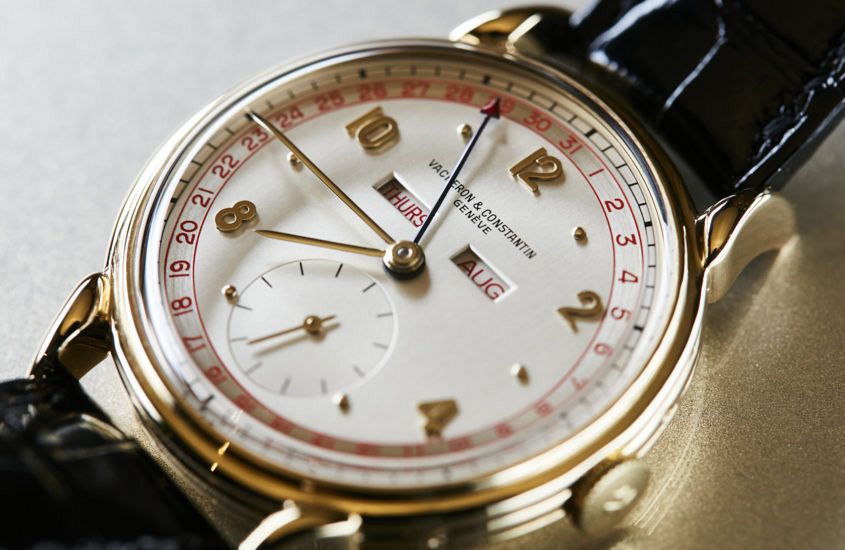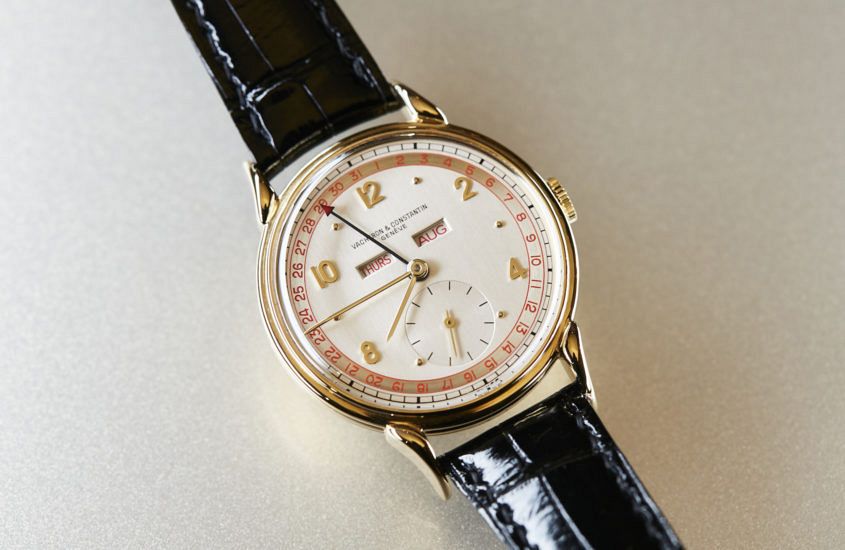 Yellow gold wristwatch (model 4888) – from 1953
The pyramid indices and curved crystal combine to create some serious impact on the wrist and at closer inspection.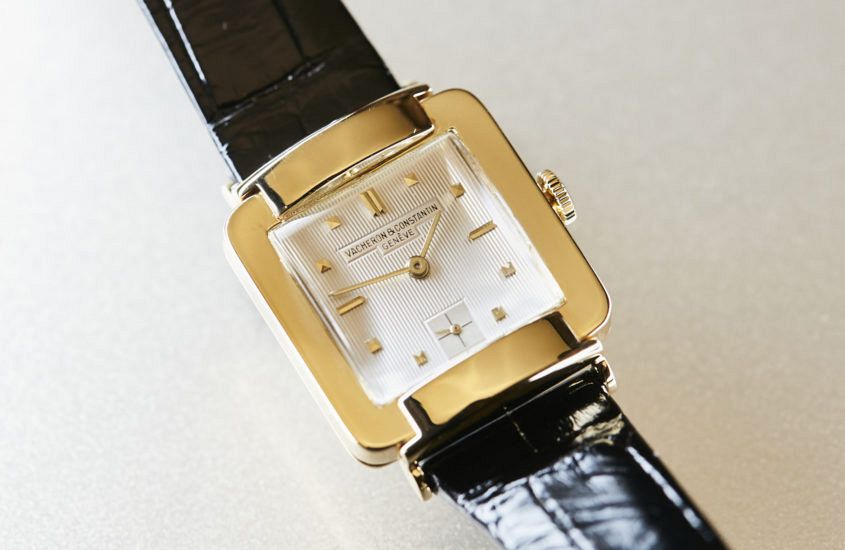 Pink gold wristwatch (model 4323) – from 1945
Teardrop lugs so lovely they could make you weep. Rarely seen.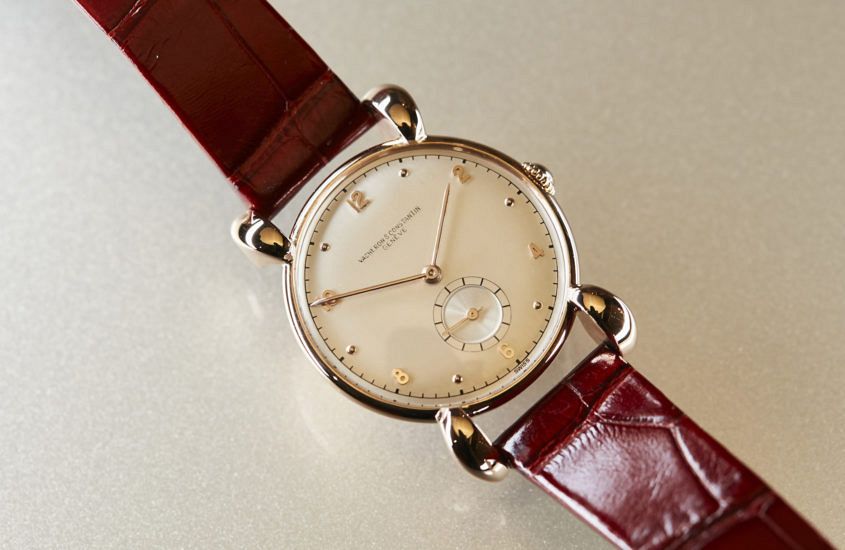 Yellow gold wristwatch (model 4217) – from 1949
Big chunky faceted indices and a black and gold colour scheme make this a classic flex.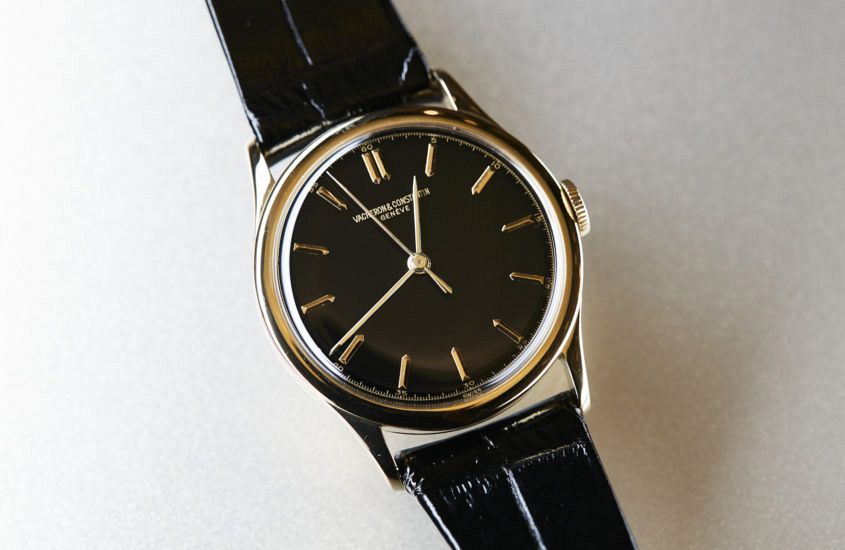 The Les Collectionneurs pieces are on display at the Vacheron Constantin boutique, 88 Collins Street, Melbourne.
[su_custom_gallery source="media: 57514,57515,57516,57517,57518,57519,57520,57521,57522,57523,57524,57525,57526,57527,57529,57530,57531,57532,57533,57534,57535″ limit="100″ link="lightbox" target="blank" width="160″ height="210″ title="never"]