The Ball Roadmaster First Responder shows that mechanical watches can even save lives
Dániel Dobai
The Ball Roadmaster First Responder is designed to save lives on the wrists of paramedics and first responders.
The inner bezel can be turned by twisting the outer bezel, reducing the need to fiddle with other timing devices.
The scales on the chapter ring allow for calculating pulse and breaths per minute.
Demanding situations call for hardy people – real heroes who are willing to risk their lives for others. Time matters most after an accident, which makes watches a must-have for emergency workers. In today's technology-saturated world, most would opt for a digital device, but even then, having an analogue watch can come in handy. The Ball Roadmaster First Responder is a robust watch packed with life-saving functions, showing that mechanical watches can still prove useful, not only to watch enthusiasts.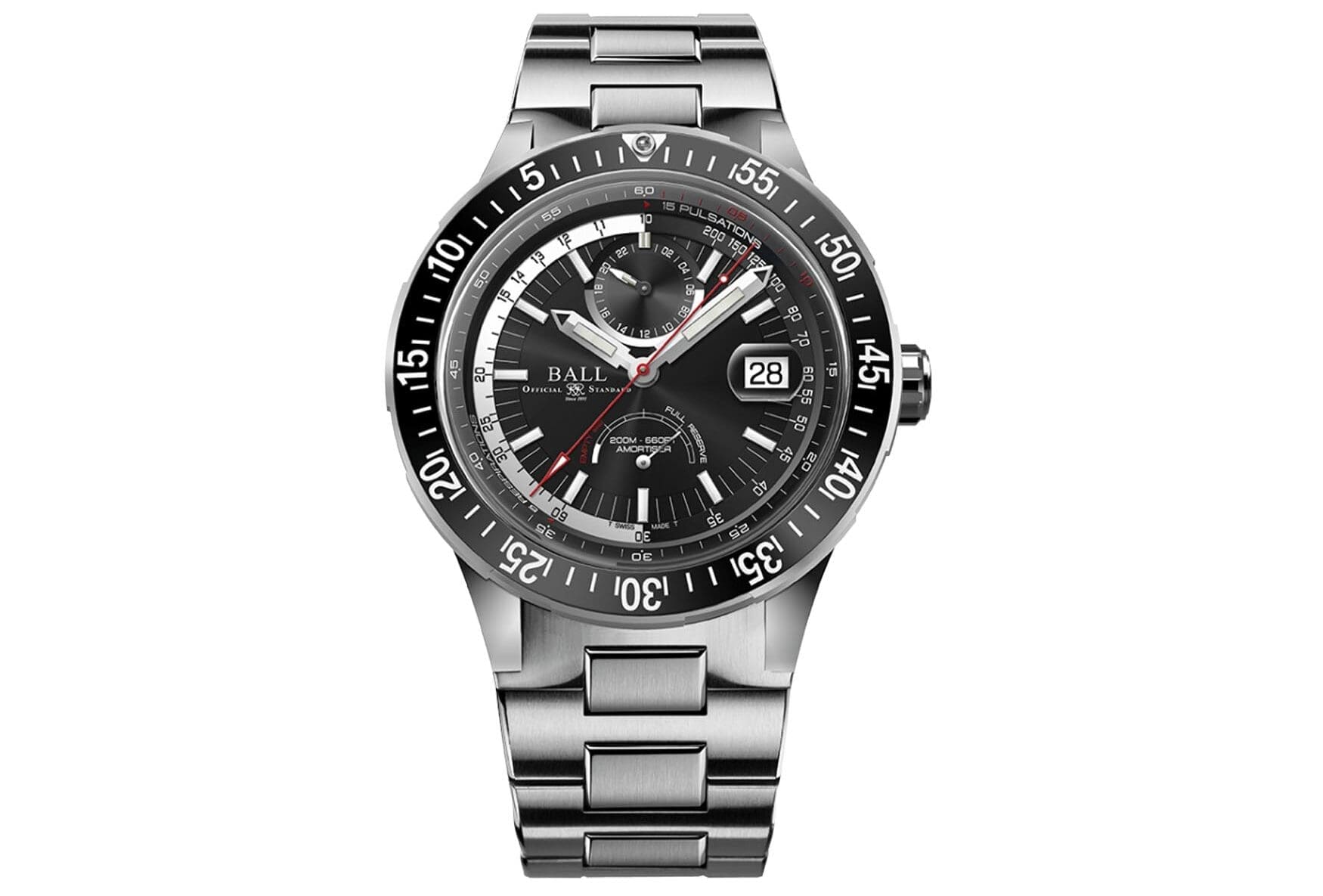 Golden hours and platinum minutes are the most vital in emergency situations. For first responders, the first hour of a call is key, which is why the rotating bezel has a 60-minute countdown scale printed on its black ceramic insert. A micro-gas tube pip and SuperLumi-Nova coating ensure that the function can be easily accessed even in total darkness. Platinum minutes, which are marked on the inner bezel, are the first 10 minutes after a trauma in which first aid is critical. Usually inner bezels are operated via a crown that would be fiddly to work with in gloves; however, the Ball Roadmaster First Responder uses a special mechanism that lets you use the inner bezel with ease. Simply rotate the external bezel counterclockwise to engage the countdown, or turn it clockwise to set the inner ring.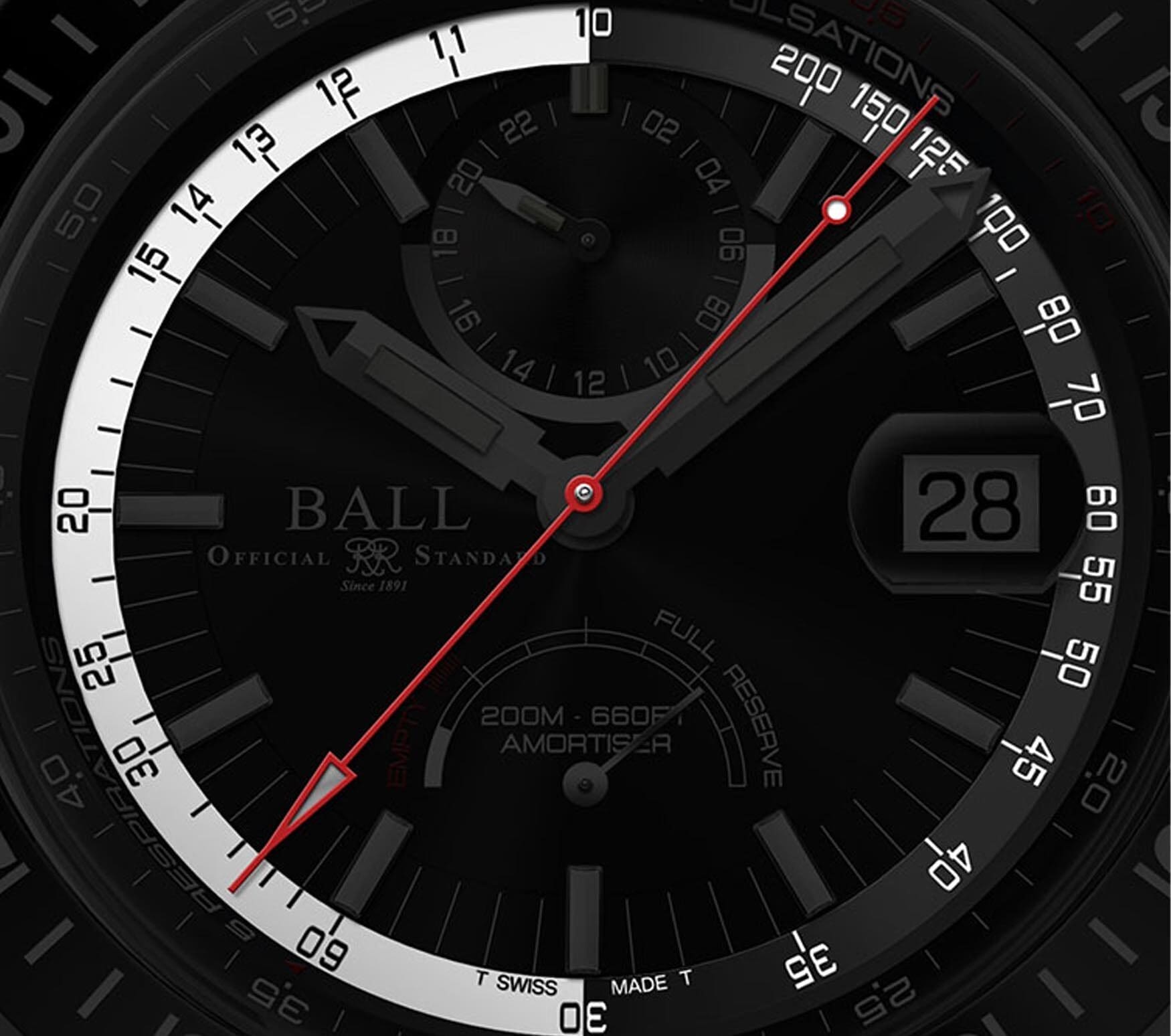 Printed on the chapter ring are two scales for rapid calculations. The first one lets you quickly give an approximate reading of one's pulse, while the other lets you count breaths per minute. Obviously, a heart-rate monitor gives more accurate readings, but that takes time. With the Ball Roadmaster First Responder, you can check someone's heart rate in a glance by counting to 15 pulsations after the seconds hand passes 12 o'clock and reading the scale afterwards. The central sweeping seconds hand is double-ended, so you don't have to wait a full minute to start measuring. On the chapter ring's other side is a respiratory scale that lets you measure breaths per minute. When one end of the red hand passes the 6 o'clock mark, count five breaths and then read the corresponding number on the ring. Just like many other Ball watches, the Roadmaster First Responder also features immaculate readability, even at night. In daylight, the contrasting white and black let you navigate faster, while at night, both Super-LumiNova and micro-gas tubes come into play. The latter doesn't even require UV rays to charge it, making it glow no matter what.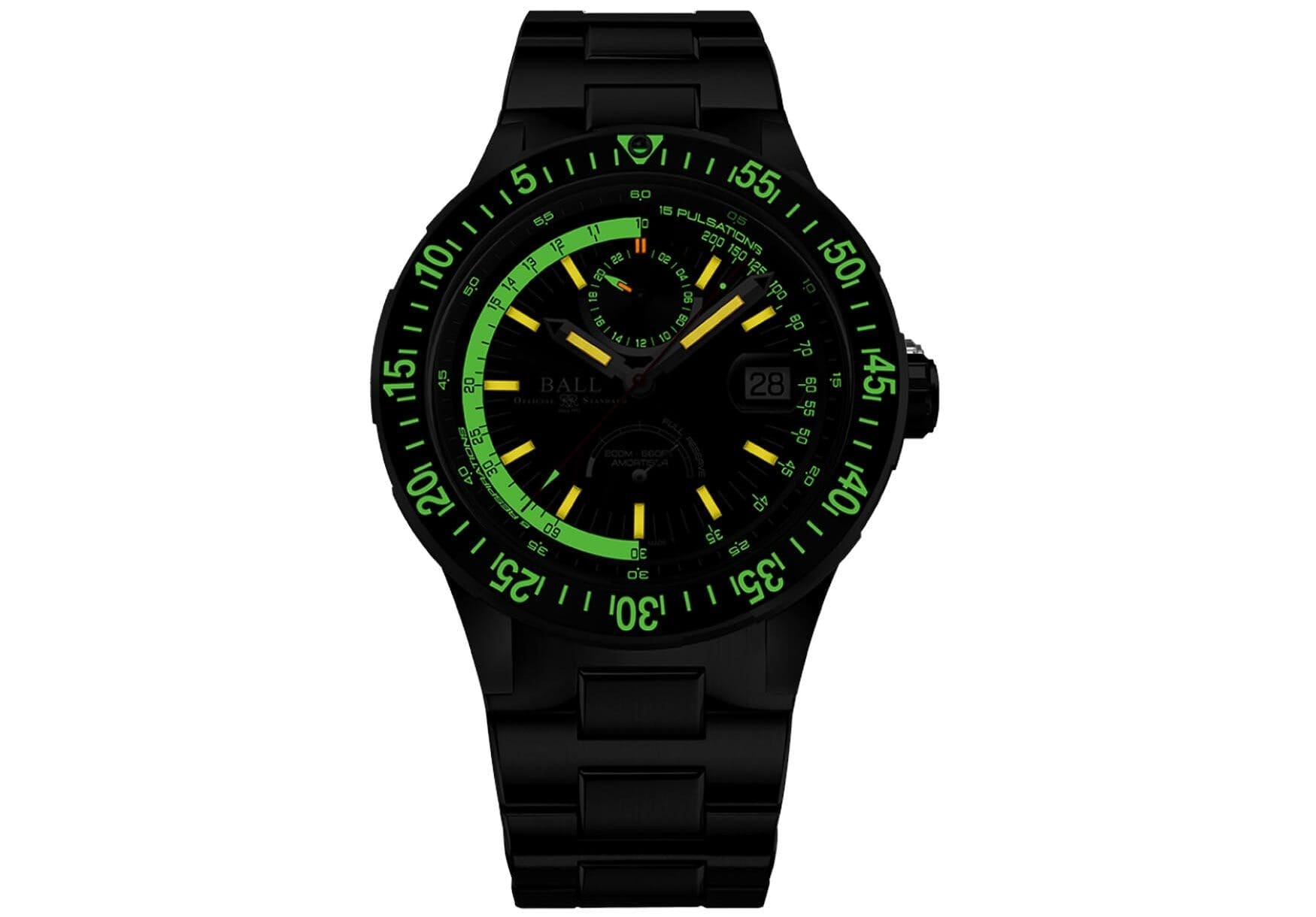 The 41 millimetre wide titanium case is lighter than steel while offering high-impact strength and corrosion resistance, even at extreme temperatures. Its size is a comfortable fit for most and clearly shows that you don't need huge dimensions for great capabilities. It is water-resistant to 200 metres and is available in two options. The first is more usual with a special Amortiser anti-shock system, while the second is a rotor-lock case back that prevents external shock from affecting the movement. When the mechanism is locked, the watch is capable of withstanding a 5.2 metre free fall. When locked, the movement draws from its 42-hour power reserve, easily trackable thanks to its indicator on the lower half of the dial.
Inside this tough case is the BALL RR1302 movement, which is based on the ETA 2897 architecture. Ball didn't just stick an ETA movement into the Roadmaster First Responder; they modified it with the aforementioned rotor-lock case back and special lubricants that ensure reliable operation in temperatures from -45 °C to +80 °C. 
Ball Roadmaster First Response pricing and availability:
The Ball Roadmaster First Response. Orders ship between February and March 2024, subject to Swiss production schedule and shipment. Price: USD $3,249 / CHF 2,790 (without rotor-lock), USD $3,449 / CHF 2,990 (with rotor-lock)
Brand
Ball
Model
Roadmaster First Response
Case Dimensions
41mm x 12.9mm
Case Material
Titanium
Water Resistance
200m
Crystal(s)
Sapphire with anti-reflective coating
Dial
Black sunburst
Strap
Titanium bracelet
Movement
Ball RR1302
Power Reserve
42 hours
Availability
Pre-order available now, with watches shipping from February 2024.
Price

USD $3,2499 /

CHF 2,790 (without rotor-lock), 

USD $3,449 /

CHF 2,990 (with rotor-lock)