INSIGHT: Sylvester Stallone and his Tiffany & Co Rolex Submariner
Time+Tide
Editor's note: Matt Hranek's now sold-out book, A Man and His Watch, is one of the real standouts of the watch year, a beautiful and thoughtful text, packed with 76 stories of watches and the people who wear them. So taken were we by this book, we asked Matt if it would be possible to republish a few of his interviews. He kindly said yes. 
SYLVESTER STALLONE
actor, director & screenwriter
Tiffany & Co. gold Rolex Submariner reference 1680/8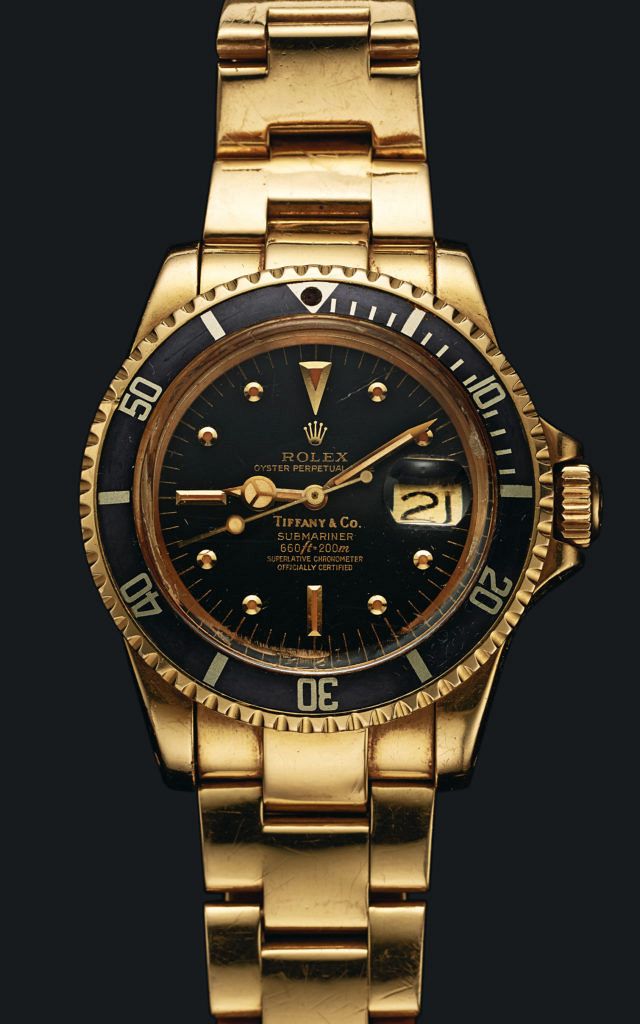 This, by far, is the watch I'm most emotionally connected to. The first time I saw it, it was on the wrist of the rock star Gregg Allman, lead singer of the legendary Allman Brothers band. It was in 1976, we were on a plane, and Gregg was sleeping; I looked over and saw the most beautiful watch I had ever seen. As soon as we landed, I tracked one down, and it's been my pride and joy ever since. It was the first valuable thing I could afford to buy, and I still love it dearly. The strength, the simplicity, the masculine shape — it was perfect. It still is! It's like Rocky says to Adrian in Rocky II: "Do you like having a good time? Then you need a good watch!" This is one of the few things that connects me to the "good old days".
Excerpted from A Man and His Watch by Matt Hranek (Artisan Books). Copyright © 2017. Photographs by Stephen Lewis.