Last night saw the Phillips' and Blackbird thematic auction Retrospective: 2000 – 2020 play out, with some truly incredible watches reaching truly incredible prices. Two that I wanted to focus on were a pair of watches that are at the same time very similar and very different.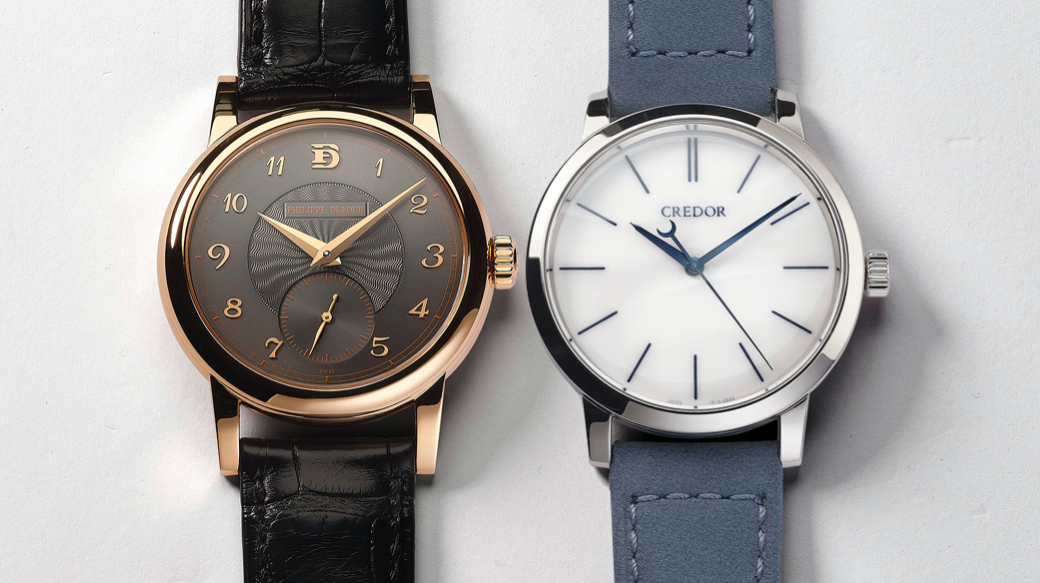 Both are handmade. Both are three-handed dress watches in precious metal. Both could be argued as examples of the finest watchmaking from their respective countries. However one is from Switzerland, and the other is from Japan. I am of course talking about the Philippe Dufour Simplicity 20th Anniversary No. 00/20 and the Seiko Credor Eichi II in platinum.
Despite being produced on different sides of the globe, both of these watches have a story that is more intertwined than you might expect. It is well documented that Mr. Dufour himself was a teacher to the master watchmakers at the Micro Artist Studio at Seiko's factory in Shiojiri. Specifically sharing his knowledge of movement decoration and how to make watches that would have longer lives on the wrists of their owners. In this sense, it is a story that is already set up with Philippe Dufour as the master, and the watchmakers of the Micro Artist Studio as the students. But does that alone explain the gulf between the prices of these two remarkable wristwatches?
Yesterday in Geneva, the Philippe Dufour Simplicity 20th Anniversary No. 00/20 achieved the highest amount ever paid for a watch from Mr. Dufour's workshop at CHF1,361,000. This elevates Dufour to the rarified air of million-dollar-plus results achieved by living independent watchmakers, alongside Francois-Paul Journe who had two watches scale the seven figure summit in June of this year. In contrast, the Seiko Credor Eichi II in platinum achieved CHF44,100 against an estimate of CHF20,000 – 40,000. The Dufour Simplicity had a higher estimate of CHF200,000 – 400,000, but one that was eclipsed three-fold in the final price.
But why is there a difference of thirty times in the prices they achieved? We can only speculate about the specific motivations of the winning bidders, but we are able to assess a few differences. Firstly, Philippe Dufour is a living legend, and certainly one of the greatest watchmakers alive today. This status has afforded him a fervent following of passionate collectors who rightly regard him as the guardian of an almost lost art form, where a single independent workshop can produce practically everything required to make a wristwatch. By comparison, the watchmakers of the Credor Micro Artist Studio work for a company more well known for producing affordable watches on an incomparable scale. Additionally, they are for the most part anonymous, and do not enjoy the personality following of Mr. Dufour.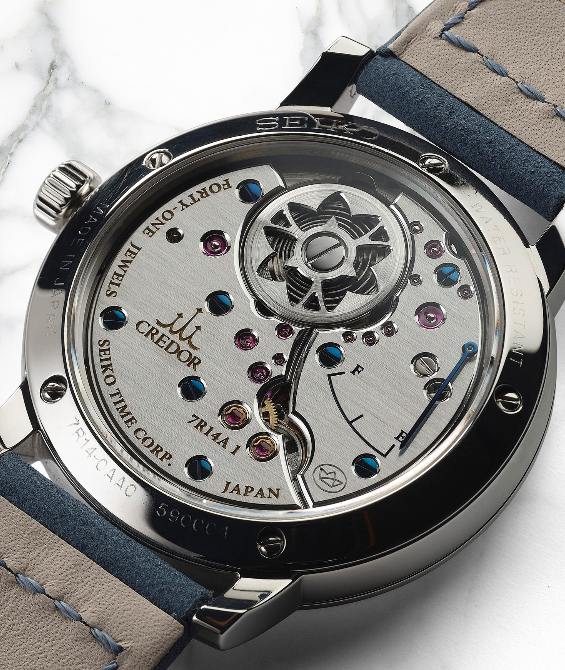 Second is the way in which Dufour has played a part in the explosion of interest in independent watchmaking over the last few decades. As a figure who represents the quintessential Swiss watchmaker as, "a pipe smoking solitary figure working in a small workshop in the Swiss mountains making watches by hand," he has made a critical contribution to the revival of slow watchmaking. In contrast, Seiko are relentless in their dominant capacity to produce millions of watcher per year, with only a very small fraction of their efforts concentrated at the highest levels of watchmaking. As well, and as a function of Japanese cultural attitudes, the finer elements of Japanese watchmaking have been reserved for Japan for much of the last half century, with Grand Seiko expanding into global markets only relatively recently.
This Japanese domestic focus is shifting however, and as the finest watchmaking from the brand is increasingly accessible, the market for Seiko's haute horology will only grow. Does this put the Credor Eichi II in a similar position to the Dufour Simplicity of two decades ago, when it was available from the watchmaker himself for a five figure Swiss franc sum? Only time will tell, but all we can say for now is the respect and admiration for Philippe Dufour continues to grow among collectors around the world.