The hunt for unsung vintage treasure: Neil Armstrong's watch, but not the one you think
D.C. Hannay
One of my favourite things about watch collecting is the hunt for unsung, under-appreciated vintage treasures. Nothing gives me a charge like stumbling upon an under-the-radar piece that goes unnoticed among the greater collector's community. Besides the thrill of the hunt, this is largely out of necessity, as I'm not made of money. Regardless, it's an enjoyable pursuit, and I've come across some real gems over the years.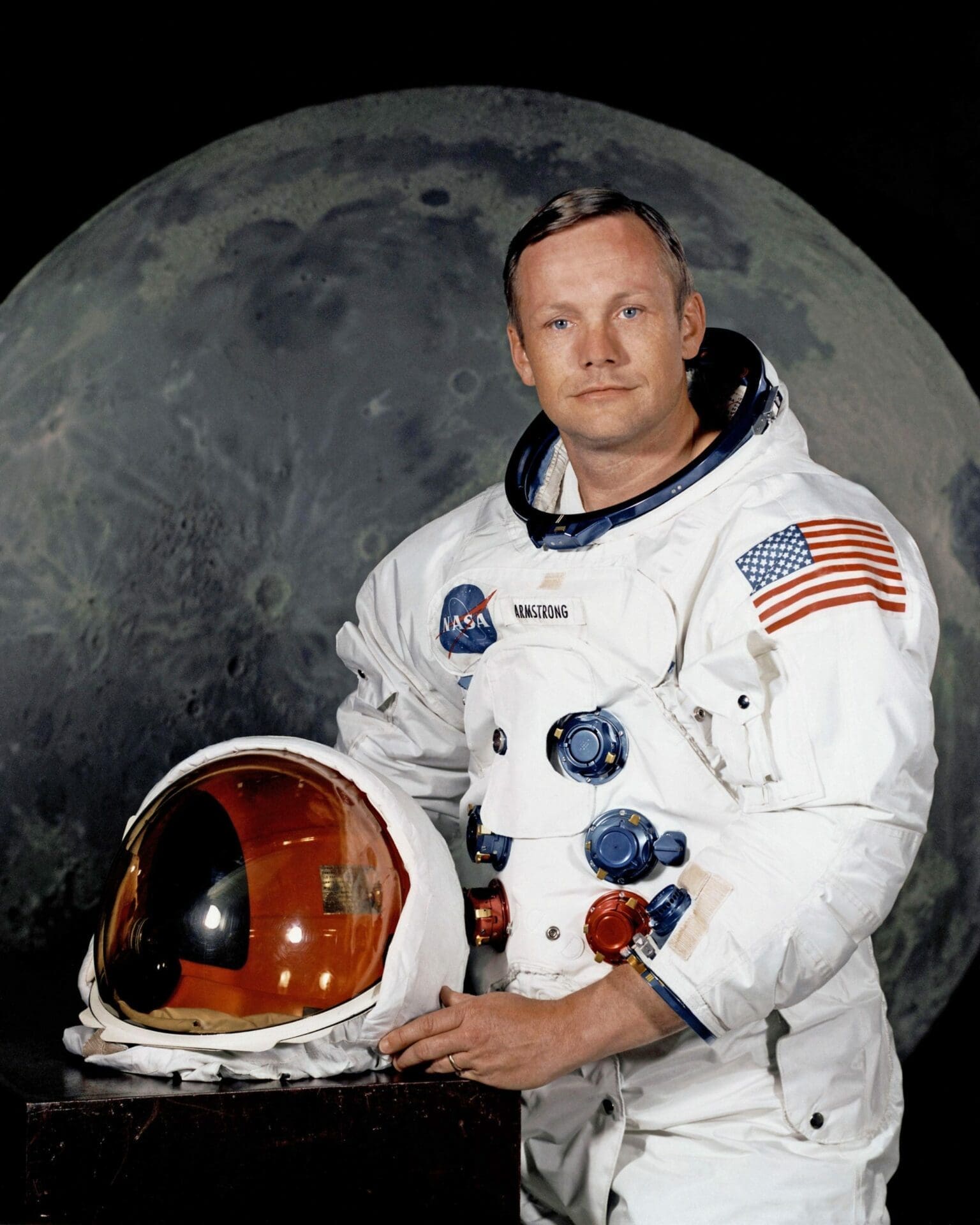 Several years ago, I found such a watch, a humble French skin diver from the 1960s-'70s, marketed under the Douglas brand. It's unremarkable in many ways, but it had a great vintage look and size, and a super cool world time bezel. And for under $20 bucks, it found its way onto my island of vintage misfit toys.
I really mean it when I say it was unremarkable: New, the watch sold for the princely sum of $19.95 USD, in both mens' and ladies' sizes. It has a 36mm diameter chromed case with a stainless screwdown caseback, a bidirectional plastic world time bezel with the names of various cities around the edge, a funky black dial (also available in white) with cool luminous open numerals, a big arrow hour hand and red second hand, and a roulette date wheel with a cyclops under the domed acrylic crystal.
The movement is perhaps the most unremarkable aspect: A beyond-basic manual winding 1-jewel pin lever affair, branded "Wolbrook". From a casual spin around the interwebs, the movement seems to be based on Cattin C66, a basic mass manufactured movement of the era, so we're not talking high horology by any stretch. Wolbrook was the parent company of Douglas, and had a rather brilliant marketing angle. The watches sold under both brands were typically mail-ordered, and they shipped in a container filled with water, demonstrating its seafaring bona fides (to a depth of 6 ATM, anyway).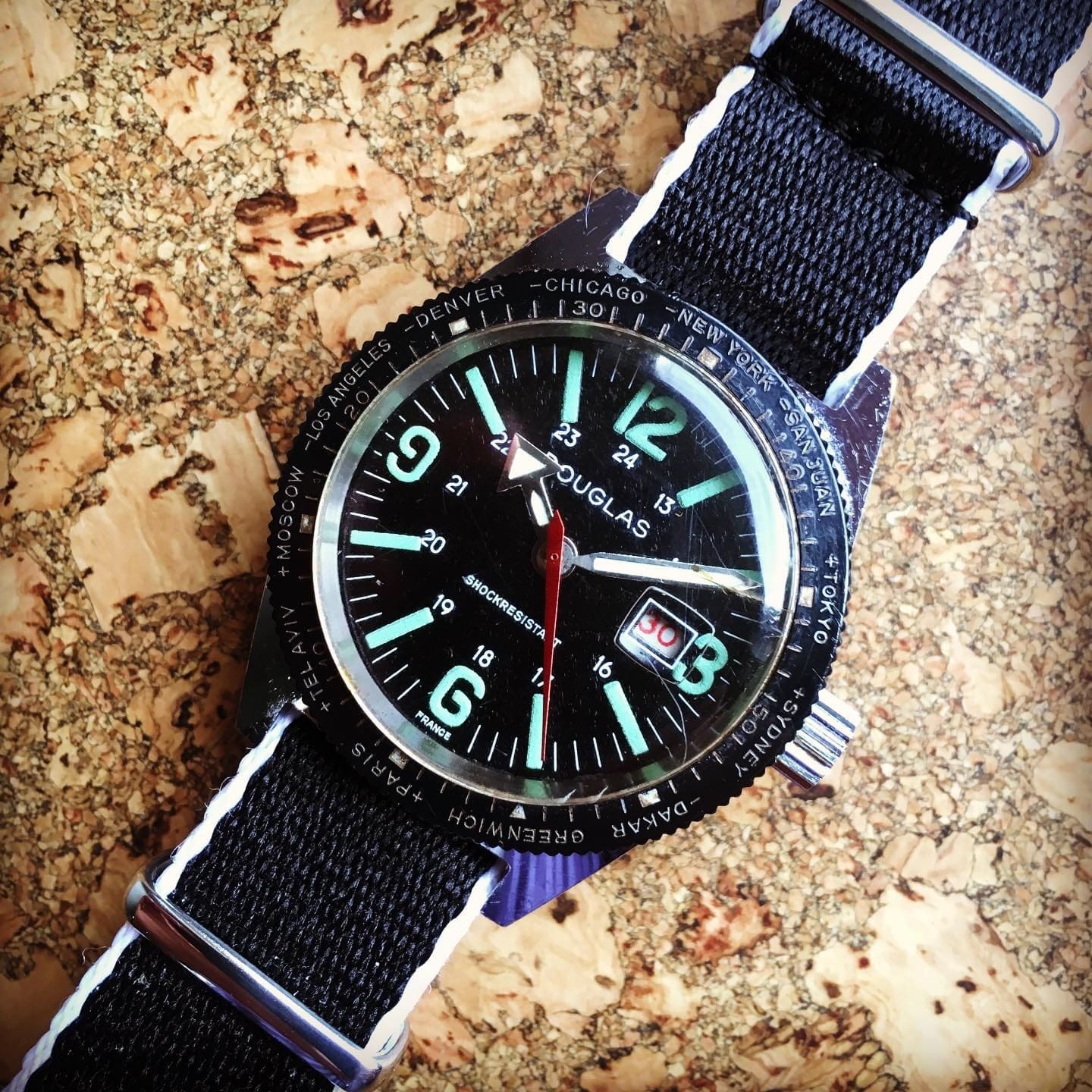 No matter, the funky little skin diver spoke to me, and it looked great. Then the story got really interesting.
People that know me know that anything to do with space exploration has always fascinated me, as evidenced by a number pieces in my collection, including a Speedmaster Professional and the limited edition all-white NASA G-Shock 5600. Suffice it to say I was fully immersed in the Omega/NASA lore, so I was more than a bit surprised when this very same model Douglas skin diver was auctioned in 2019 (a year after I found mine), and that the previous owner was none other than the First Man on the Moon, Neil Armstrong. Heritage Auctions sold the watch on behalf of Armstrong's family, and this artifact from his civilian life fetched in the neighbourhood of $6,000 USD.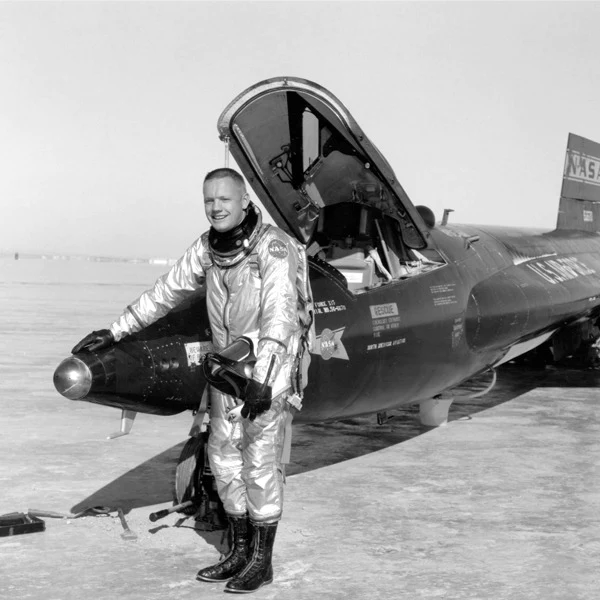 There's speculation that the Douglas accompanied Neil during his career as a test pilot. Armstrong was one of the elite aviators with ice water running through their veins that flew the rocket-powered X-15 craft for NASA, reaching speeds of more than 3,900 mph, and at an altitude of almost 19 miles. He flew many aircraft throughout his career, before making his greatest flight of all, as the first human to step foot on the moon. There's no concrete proof that the Douglas was worn during his career as a test pilot, but it's certainly within the realm of possibility. Regardless, the watch was well-worn, and certainly accompanied Neil on many terrestrial, non-historic journeys, but still: Neil Armstrong went grocery shopping with this watch (and may have broken Mach 5)!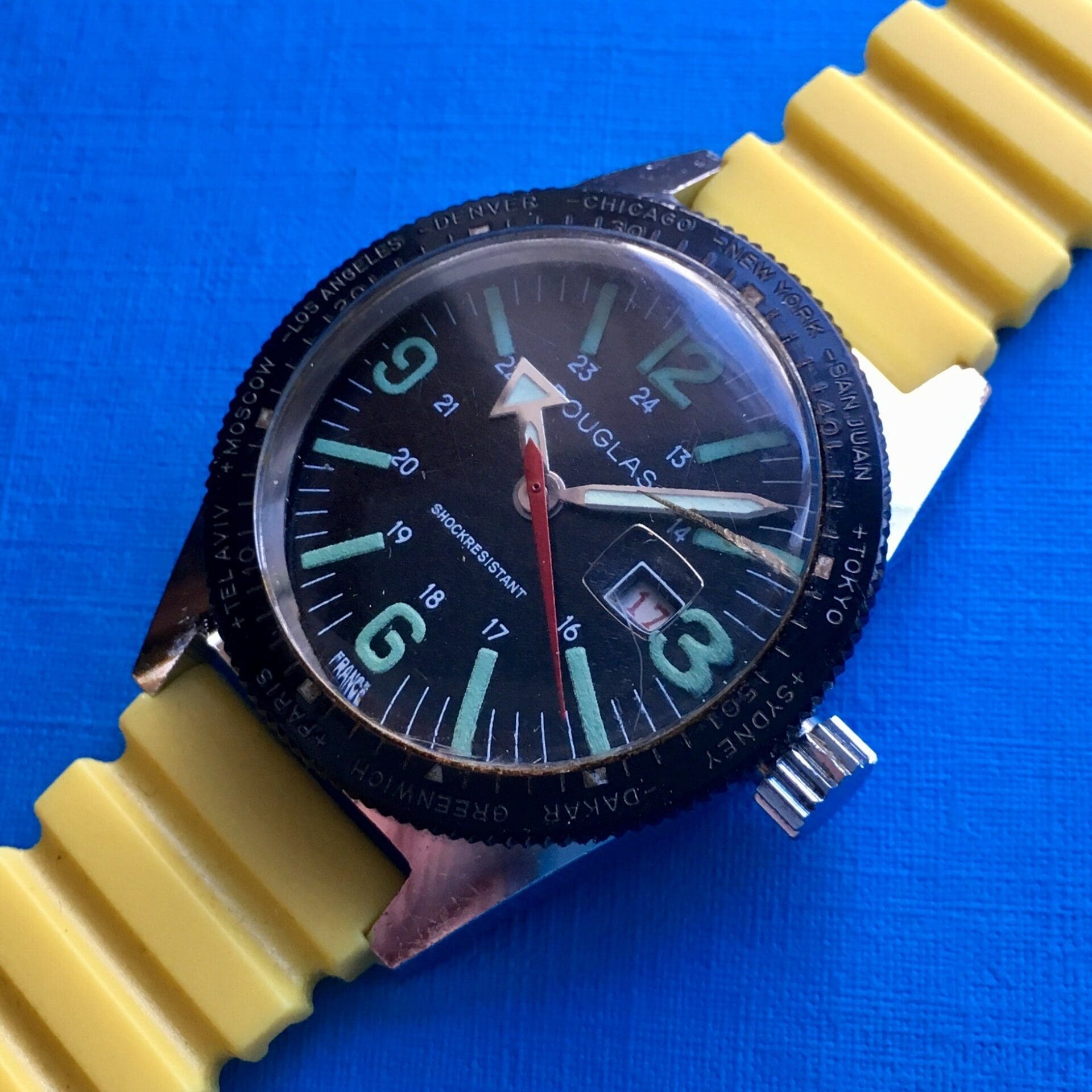 The watch auction made a small ripple in the news cycle, but a big enough one that the Wolbrook brand was revived, and a modernised, upsized reissue was released. It's bigger, 40mm to suit contemporary tastes, and has a considerably more reliable autowinding Miyota movement, but I'm more than pleased with my own humble treasure. Happily, the original Douglas skin diver models can still be found, if you're patient, and they rarely go for more than $250. There are even bargains to be had if you're willing to gamble on condition (just assume it'll need servicing), but that's the cost of admission to this pool. For just a song, you may find yourself wearing a great-looking, properly vintage-sized piece, with a pretty epic backstory to boot.