Those crazy bastards at Watchonista are sponsoring a NASCAR team
Zach Blass
Editor's note: There's always been a healthy competitiveness between Time+Tide and Watchonista. This was evident when we recently did an Instagram live session that quickly degenerated into a State Of The Collection showdown between Andrew, Josh, and his wife Viviana. Now, they've gone and upped the ante by sponsoring a NASCAR team. So, if there are any obscure sports out there that have prominent branding opportunities, we'd like to hear from you. The Nordland Wife-Carrying Association? The Shropshire Bog-Snorkelling League? No sport will be excluded from our consideration. Please note: Payment in T-shirts, magazines and watch straps. Game on, Watchonista …
Both the founding Watchonista team in Switzerland, as well as the budding team based in NYC, have a fondness for racing and motorsports. When the opportunity presented itself to get involved with NASCAR, Watchonista saw a green light to mix profession and passion – driving awareness to the brand and opportunities that racing partnerships can potentially bring to the world of watches.
Having formerly partnered with sports and endurance cars with Rebellion Racing, Lamborghini Super Trofeo, and Tour Auto, this is not Watchonista's first foray into the world of racing. In fact, they have also provided coverage on the motorsports world – shining a light on the cars, the drivers, and even the watches involved.
Since its inception in 2009, Watchonista has been very active in the motorsports community – interviewing drivers such as​ ​Lewis Hamilton​,​ ​Mario Andretti​, Graham Rahal​,​ ​Tom Kristensen​, and seven-time NASCAR Cup Series champion​ ​Jimmie Johnson​. Founders Alexander Friedman and Marco Gabella, both watch and car lovers,​ ​felt it was a natural partnership as cars and watches have been historically intertwined.
This is, however, Watchonista's first-ever marketing partnership in the stock car arena, specifically NASCAR – which, if I am not mistaken, is the first partnership of its kind. After a year of searching for the right fit and opportunity, their paths crossed with stock car NASCAR driver Joe Graf Jr. To an extent, it was fate that Watchonista and Joe teamed up as Joe is an avid reader of Watchonista content and is one of the only drivers on the circuit from the New York City Metropolitan area (he hails from Mahwah, New Jersey) where the second Watchonista headquarters is now located. Watchonista Editor-in-Chief Josh Shanks explains, "Joe, who is 22 years old, is currently pursuing a degree in Sports Marketing at New York University and it's not hard to argue that his professional racing career, both on and off the track, makes for compelling thesis material."
When he isn't racing behind the wheel of his No. 8 Chevrolet Camaro for SS-Green Light Racing in the NASCAR XFINITY Series (and part-time in the ARCA Menards East driving the No. 74 Ford for Visconti Motorsports), Joe also works as a communications intern for Richard Childress Racing. The next time you tell yourself you don't have time to get something done, just remember you're not racing around between professional sports, school, and internship!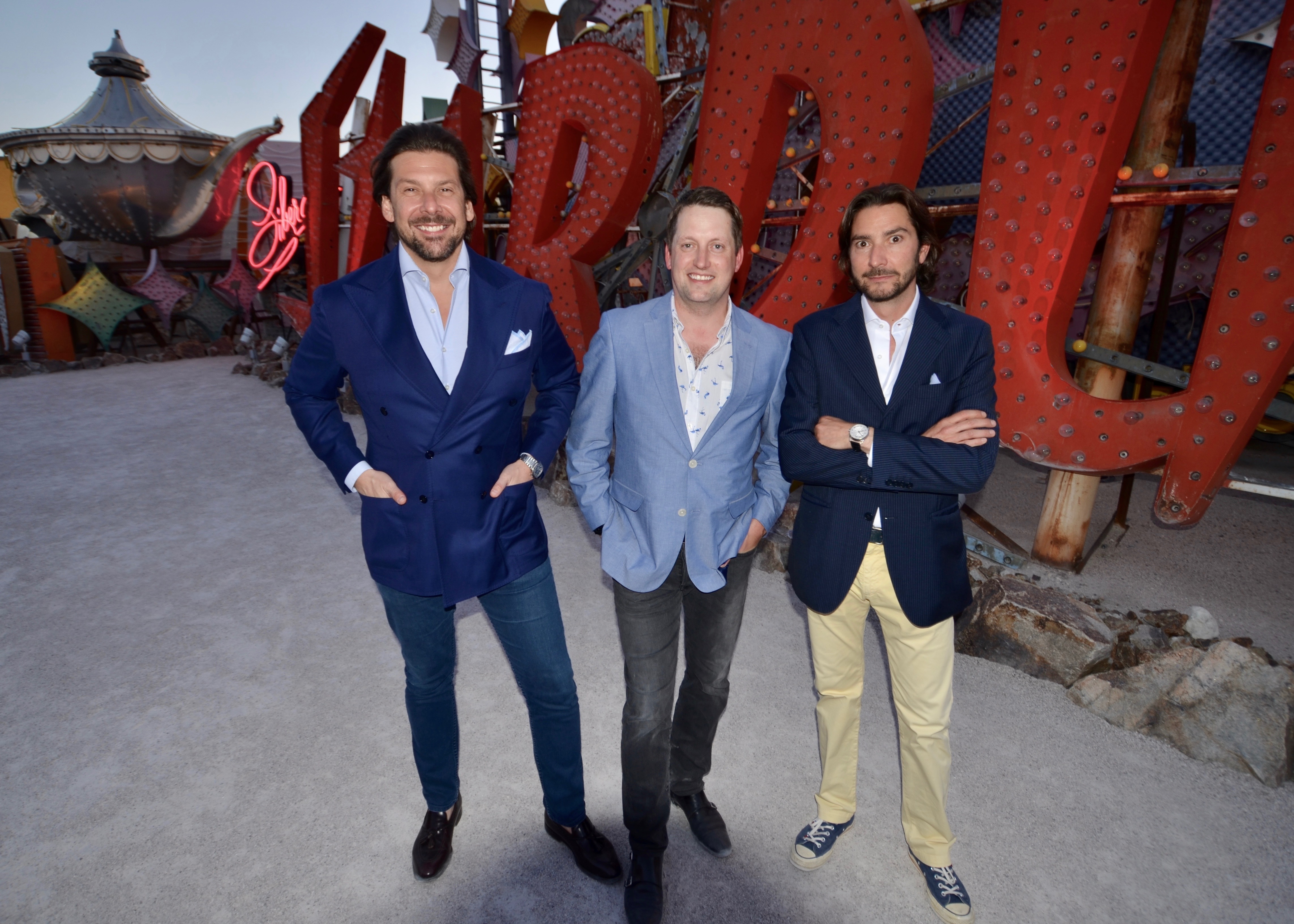 So, why NASCAR? According to Josh Shanks, "It was an opportunity for our passions to converge. Alexander, Marco, and I have a strong fondness for the sport. We all grew up loving cars and watching them race. We have had success partnering with motorsports in the past, and it is great to now team up with NASCAR – which I personally grew up watching it every Sunday. It was a Shanks family pastime to go to church, have lunch at Taco-Bell, and then race home to catch NASCAR." Shanks, a native of the state of Indiana, spent countless days and hours at the Indianapolis Speedway for the Indy 500, and NASCAR – having attended his first race in 1998.
"The other great thing about NASCAR," Josh continued, "is it is one of the few sports today that is not seeing a sharp decline in its viewership. At Watchonista, it is not part of our M.O. to sell product. Unlike other publications, we do not have a 'Watchonista Shop' and do not have any plans to start one. For us it is all about bringing awareness to the brands, and NASCAR, and its growing viewership, has a great amount of potential to create new connections between fans and watch brands that may have yet to be fully explored."
After discovering the potential to have decals on the No. 8 Chevrolet Camaro driven by Joe Graf Jr., the Watchonista team pinged some of their friends and close associates – running the idea by them to evaluate if what they were thinking was crazy or crazy cool. It turned out to be the latter, receiving not only words of encouragement, but also requests to get in on the fun.
One such partner that tagged along on the opportunity was new start-up WAX Insurance. Prior to the Drive for the Cure 250 at the Royal, Calvin Bradley, CEO of​ ​WAX Insurance, explains, "As an insurer of watches, sneakers, memorabilia, and more, WAX looks forward to seeing Joe Graf Jr. compete in the NASCAR Xfinity Series ROVAL race. We'll be standing by to insure and protect the winner's trophy!" At a more personal level, the founder at WAX has a tremendous amount of respect and awe for NBA legend Michael Jordan. Jordan himself has recently gotten involved with the sport, sponsoring his own team, and it was only fitting that the guys behind WAX Insurance wanted to be a little like Mike.
Cantonment, in part founded by one of the founding members of Watchonista, felt it was only natural to add their brand to the stock car as well. Cantonment, pronounced can·ton·ment /kanˈtōnmənt/ is the words for a military-style campsite, the NASCAR demographic a clear fanbase with great potential interest in their products. According to Cantonment's about us page, they're "dedicated to helping you strike a better balance by creating high-quality gear, goods, accessories, and workwear that are unique yet classic, stylish yet useful".
STANDARD H also jumped at the opportunity to get involved with NASCAR. "I​'m thrilled to be partnering with Joe, his race team as well as the very like-minded people behind Watchonista, WAX Insurance, and Cantonment,"​ says Wesley Smith of ​STANDARD H​. ​"As a native North Carolinian, auto-racing was something I have gravitated towards since a very early age. I couldn't be more excited for the weekend!"
The first race with the new livery on Joe Graf Jr.'s car, was held on October 10 during the "The Drive for the Cure 250". The 29th of 33 NASCAR Xfinity Series races on the 2020 schedule, the race consists of 67 laps totalling a distance of 155.44 miles. This year's race was rather exciting, even to those uninitiated in the sport, as it was held during unusual conditions. Josh explains, "NASCAR does not typically hold races during inclement weather, it was recently unveiled as a rule change back in May to increase excitement in the sport. There was quite a downpour of rain on the 10th of October, and as a result, there was a lot of action on the track – including a lot of skidding and even crashes throughout the three-and-a-half hour race."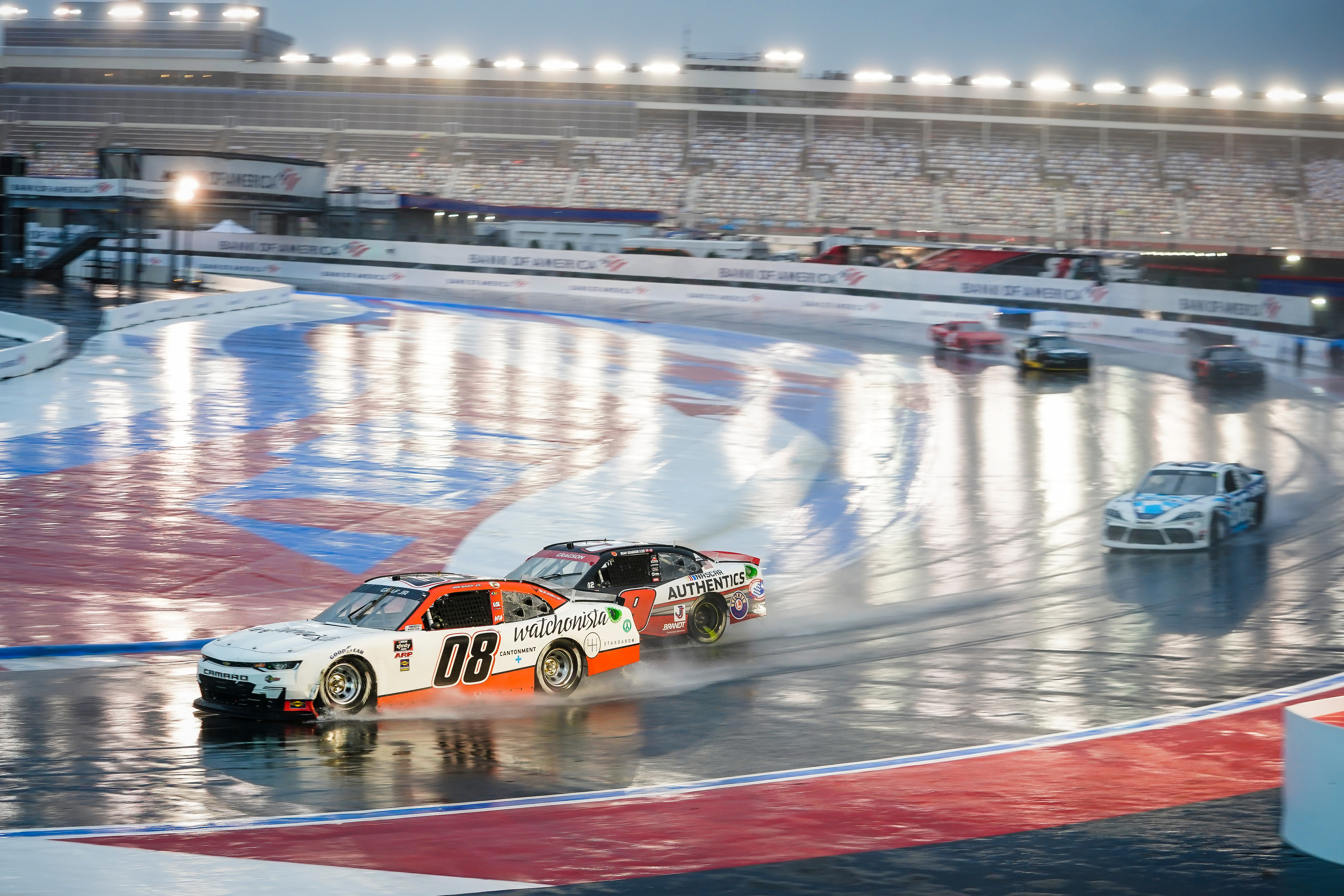 **SPOILER ALERT**
Watchonista was very pleased with the outcome of the race. With Graf Jr. part of a mid-pack team, which on average finishes 19th/20th place, came in 15th place during this year's Drive for the Cure – a stellar result and improvement for his team!
While they initially thought readers and enthusiasts would find the move crazy, Josh explains, "The response so far has been overwhelmingly positive. Based on the initial feedback we have received, we believe we have truly struck a chord with both the watch and motorsports community – filling a void and creating harmony between two fields that, when you think about it, share a large and overlapping fanbase."
Cars and watches both attract enthusiasts participating in an ongoing pursuit of precision, design, and engineering. Cars have engines, watches have movements – which often are referred to as the engine of a watch. One thing is for certain, both worlds — motorsports and watches — show no signs of slowing down and Watchonista has effectively established itself as the pace-car for the industry as they further shine a spotlight on where these two passions come together.
To watch the full race, and see Watchonista's partnership in action, below is a video of the entire Drive for the Cure 250 from the Roval.