The Longines Conquest V.H.P. Collection now comes on a leather strap, here's a collection review from the Sydney QVB Longines Boutique
Andrew McUtchen
What a difference two years makes. In 2018, I introduced this until now unpublished video by saying that — shock, horror — we were reviewing a collection of watches with quartz movements: the new Longines V.H.P. Collection. I'd go as far as to say it makes me grimace a little to watch in 2020.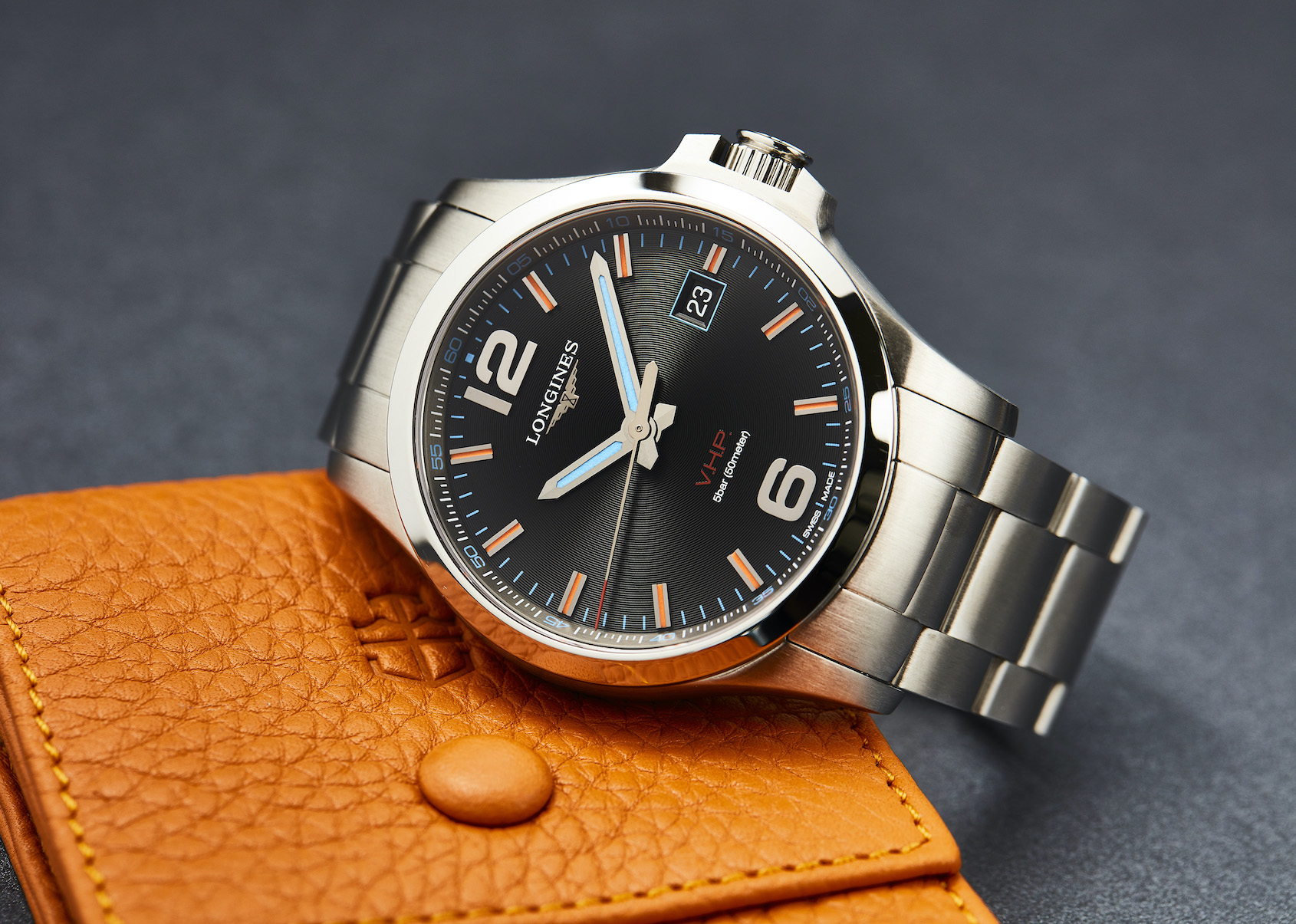 Because since then, the advancement of quartz back into luxury watchmaking has been steady and it has occurred with less and less resistance. Grand Seiko has been driving the change, as some YouTube commenters have already picked up on. Personally, I now own two modern-era quartz watches. A Longines Conquest V.H.P. and a Grand Seiko GMT SBGN005G, which remains a spectacular experience, every time it gets on the wrist.
So, moving on, we're not quite sure how this "lost video" happened. Because looking at it now, it's a long and detailed review about the highly feted Longines V.H.P. Collection that absolutely should have seen the light of YouTube. At the time, despite the preamble, we were quickly won over by the V.H.P. for its technical smarts. But a big part of the charm, for me, was the peculiar and bold colourway of the Commonwealth Games Edition. Felix then went on to travel to Rome to review the GMT model, calling it a near-perfect travel watch.
And now, to add to the V.H.P. offering, we have 41mm and 43mm versions with silver, black or blue dials on a leather strap, which amps up the elegance and makes this watch more adaptable. Strap colours are brown (with the silver dial, as pictured) and blue and black to match those dial colours.