LONG READ: 12 life lessons with Black Badger, and a clapback to the "juvenile" response to his TAG Heuer coffee watch
Nick Kenyon
If you haven't heard of James Thompson, aka Black Badger, you've probably seen his brightly lit work online. He's done collaborations with independent watchmakers such as MB&F, De Bethune, and Sarpaneva, and has more recently been working with the King of Customisation himself, George Bamford. While much of what Black Badger is known for is his impressive work with different luminous materials, lighting up jewellery and watches like you've never seen before, his work with the Bamford Watch Department has seen a slight departure from these illuminated beginnings, focusing instead on exotic materials.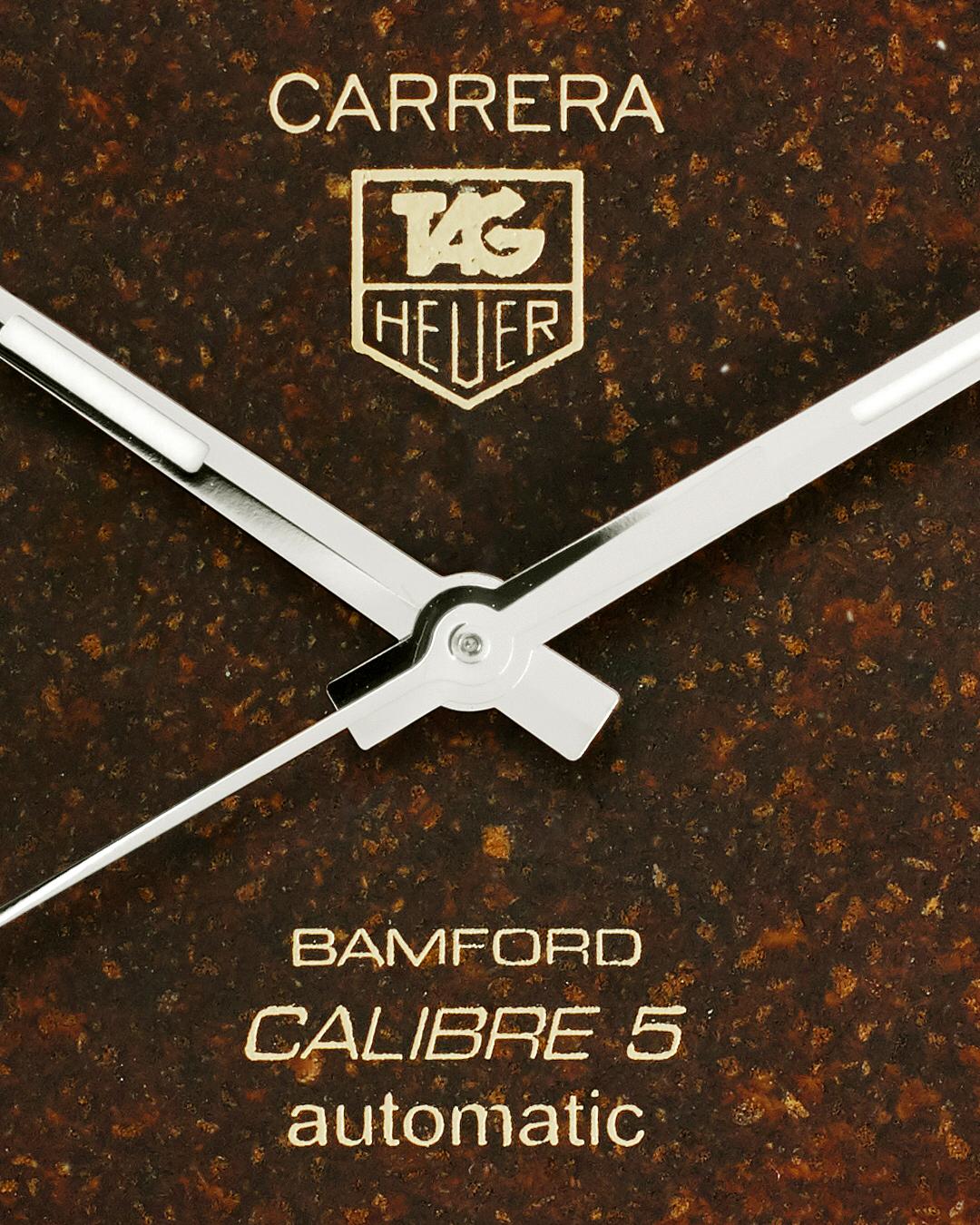 In his first collection with Bamford they used fordite for the dial, a material that is essentially a buildup of layers of industrial paint on the floors of car manufacturers. These psychedelically swirling dials are all unique and handmade by James in his workshop. The most recent collaboration between Black Badger and Bamford is the ambitious BWD X Badgerworks TAG Heuer Carrera Calibre 5 and features a dial made out of ground coffee beans. That's right, the coffee. Black Badger credits his design school training for his ability to consider materials that those in the watch industry might overlook, and the results speak for themselves. While not all of his watches are to the tastes of the horological intelligentsia, there is a boldness, a "let's see what happens if I do this" to his work that has built him a loyal fan base over the last few years. I recently had the opportunity to speak with the Black Badger himself to discuss his coffee watch, and learn a few of the things he discovered during his latest project.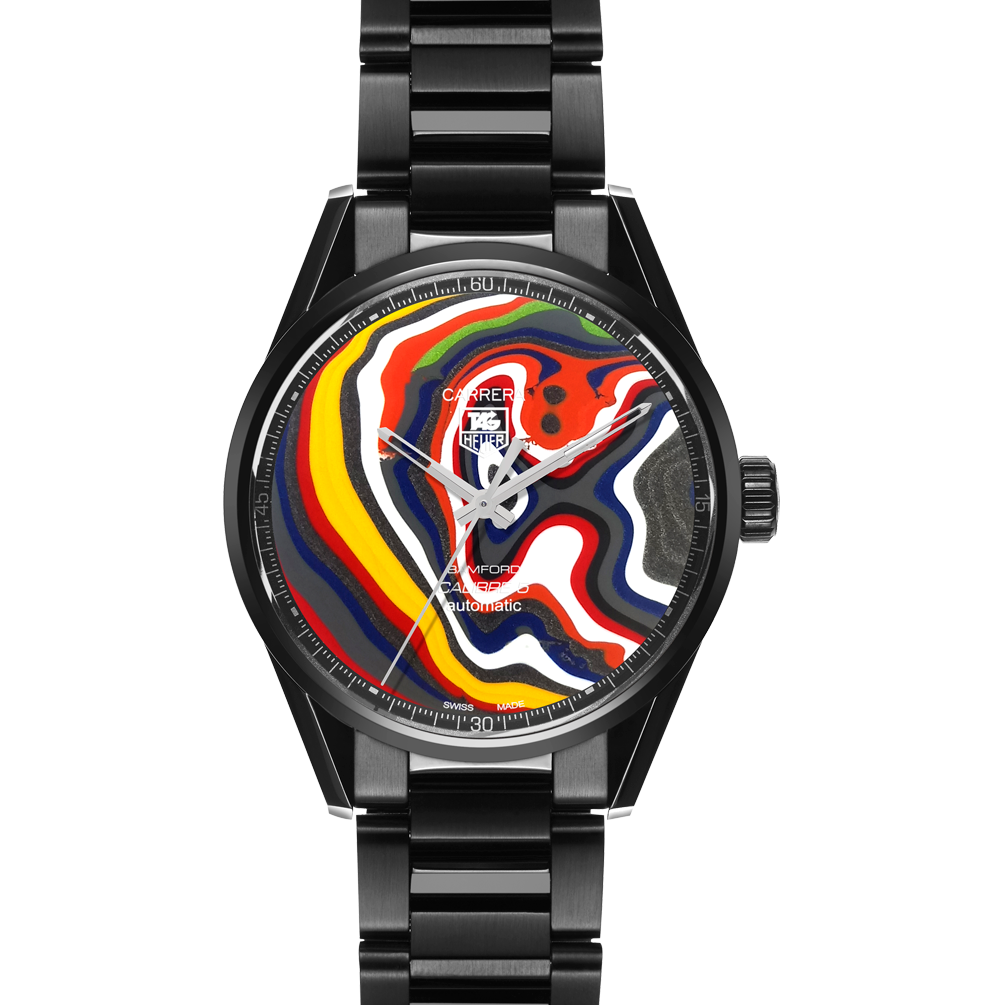 How rocks from the set of Star Wars helped inspire the TAG Heuer coffee watch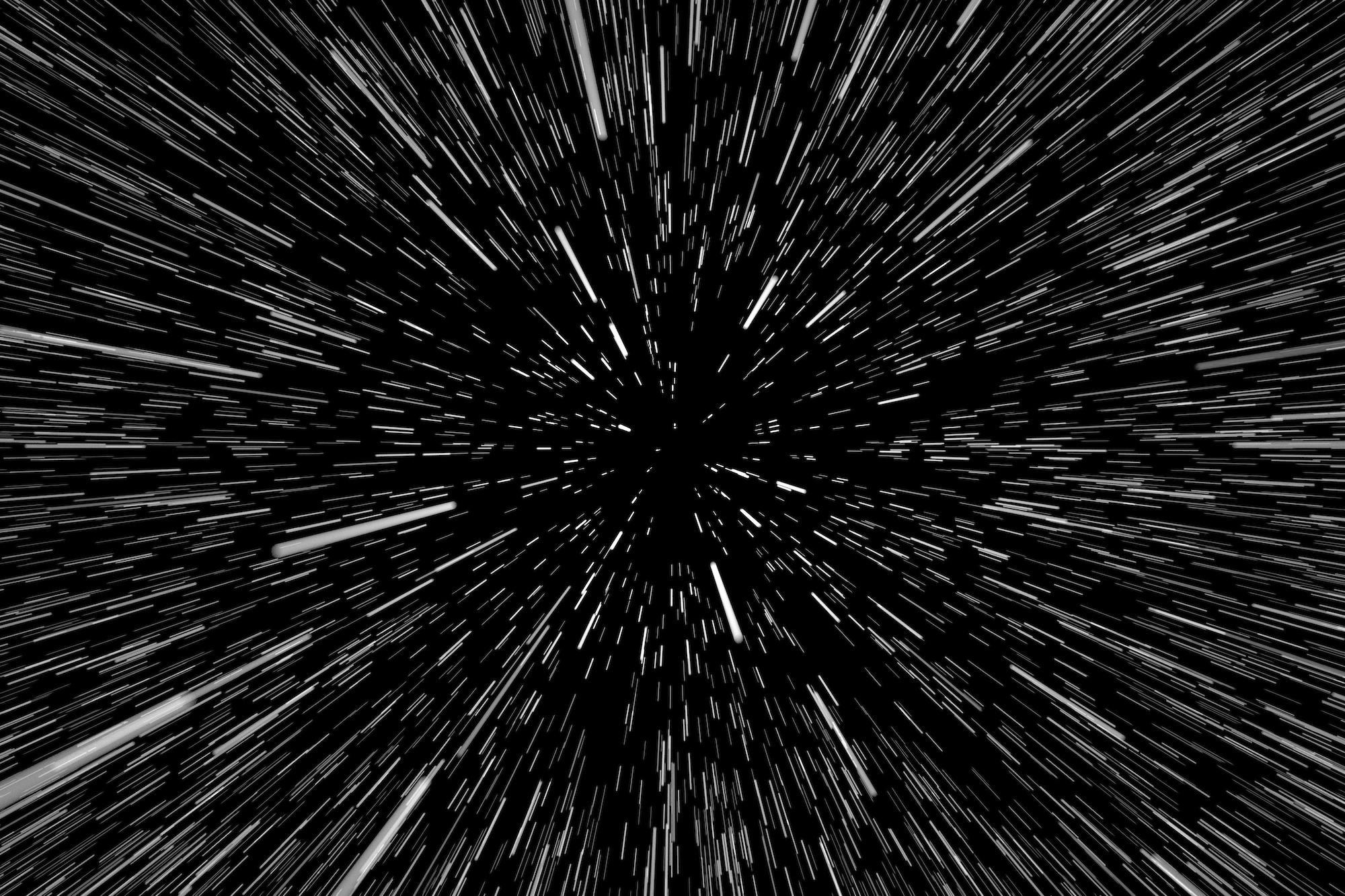 "I have a friend in England who was hired to do a portrait of one of the cast members from one of the recent Star Wars movies. He got invited onto set, and they had just finished filming some massive storm trooper battle scene in a world of dark black rock. Kind of as a joke he asked, 'I just finished rebuilding the driveway at my house. Can I have a few Star Wars rocks for it?' They gave him 200 kilograms of black slate stone, which he passed onto me and goes, 'Think of something you can make with that?'
"So I used an old beat-up espresso grinder and I spent a couple of days feeding spoonfuls of rocks through it, getting the finest dark grey sort of talcum powder consistency. I took the powder, mixed it in with the casting resin to make some rings, and found the identical process we would use two years later for the coffee watch."
If Sweden wasn't so serious about coffee, the TAG Heuer coffee watch might never have happened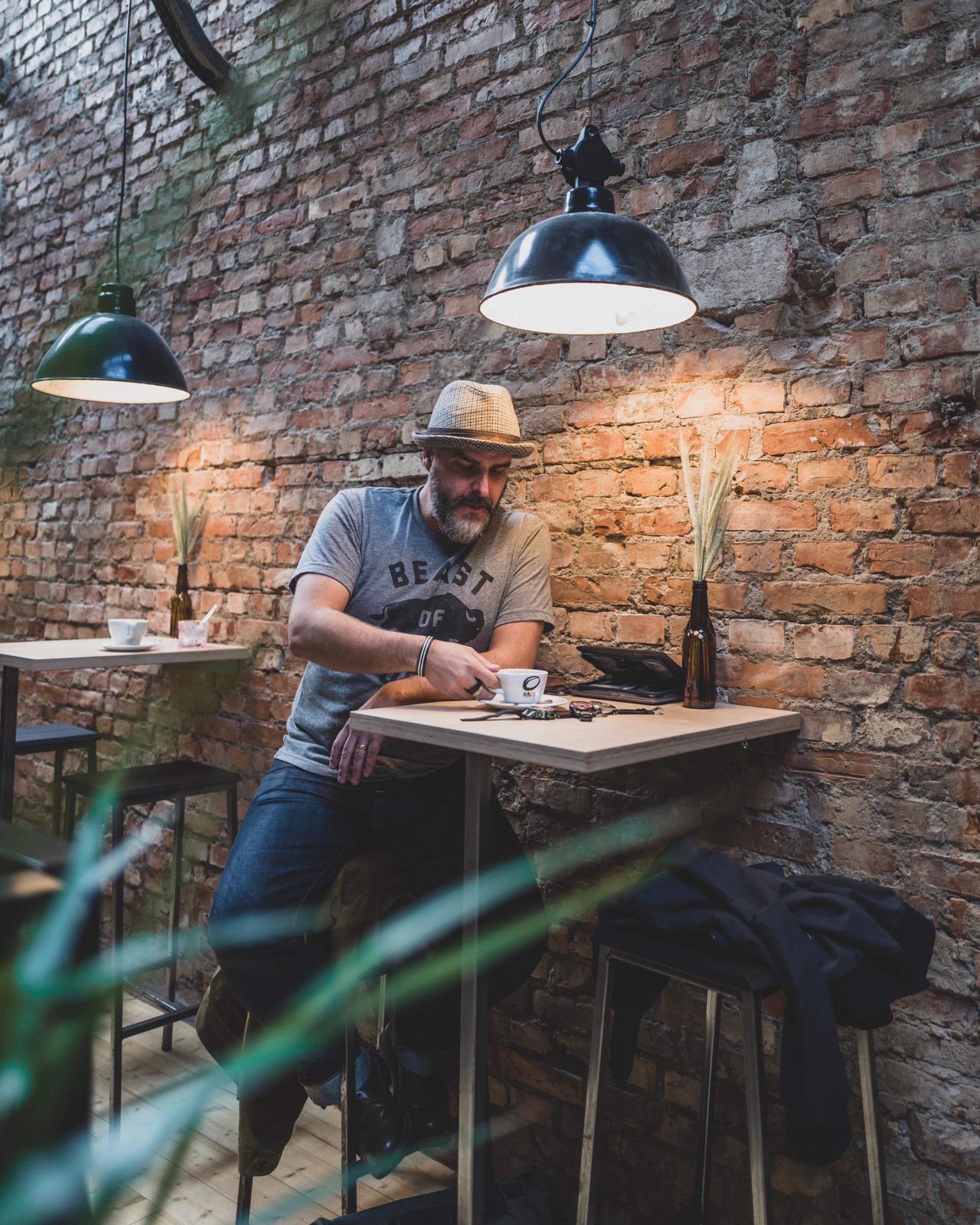 "Sweden was number two in the world as far as per-capita coffee consumption goes. There's this whole coffee ritual called fika which is basically the Scandinavian coffee break where you talk to your friend instead of being on your phone. So, as a result, coffee's elevated socially. It's not like the kind of cheap lazy thing in North America where you get your Starbucks, take a few sips, throw it away. I think that really helped inspire this watch because coffee has got more respect than just burnt bean water. Which is a great name for a band, by the way. 
"I was having a coffee at this famous local café called Da Matteo that ended up helping us with the dial. I got chatting with a young guy that works there, and then met the CEO through him. He and his team helped us by asking, 'What type of roast do you think would give us the most homogeneous visual effect at the end of it?' So we actually had coffee specialist input on the manufacture of the dial."
The finer the grind, the finer the dial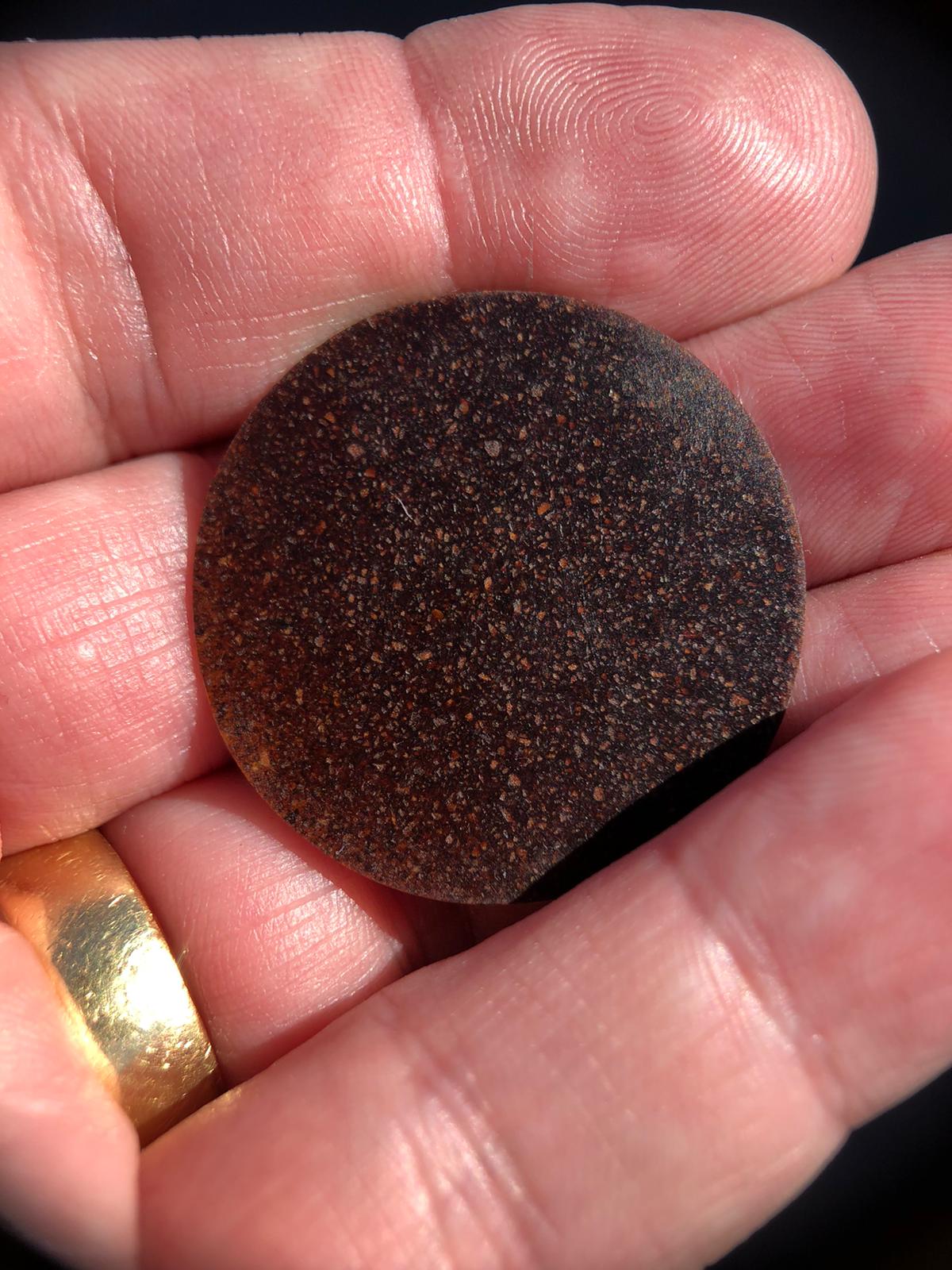 "One of the first things that we figured out with the people at Da Matteo is that it had to be a very fine grind. Anytime you're trying to mix resin in with such a dense particulate matter, you're going to have tons of little air bubbles because every little piece is going to have spaces between them. So if the average espresso grinder has settings from one to 10 — one being the finest, 10 being the coarsest — Da Matteo actually modified one of their espresso grinders for us to make it like a talcum powder when it came out. As a coffee reference, that is actually the kind of grind you would do if you're doing Turkish coffee.
"It's a super, super fine grind. So when you see hi-res macro photos of the dial that's 40 millimetres across, you're going to see all the little bits, but when you look at it under the naked eye, it's quite evenly brown. You don't see nearly as much of that sort of particulate matter."
The problem with making a handmade TAG Heuer Carrera dial
"The only downside of the Carrera is that it's a very thin dial. In the watches we made, you're looking at about 0.2 millimetres of actual coffee material on the base plate. I handmade all the dials, finishing them with wet sandpaper in a jig, and if I leaned one calorie in the wrong direction, I'd actually go through the material."
The bigger the dial, the better the result
"The dial layout we used is the same as our BWD  X Badgerworks Fordite edition last year. It's a TAG Heuer Carrera Calibre 5, and a lot of the reason why George and I settled on this watch is the big, flat open dial. We wanted to have the material take centre stage. 
"With the hands, we've actually replaced the lume with a very clean chromatic white lume that will stand out super nicely against the dark brown of the material. In a slightly silly sense you get that nice white rim of the coffee cup against the espresso within it, and it's a very familiar colour combination. You know, it's like yellow and red together always makes people think of ketchup and mustard on a hamburger, so it was a very approachable colour combination."
Why some materials give you goosebumps
"With the fordite watch, when you tell someone who is interested in cars that the dial is actually a chunk of dried-up industrial paint from the Ford plants in Michigan between 1970 and 1990, they'll get goosebumps. The context of the material has elevated the material. Similarly, if somebody is super into coffee, they roast their own beans, and maybe they met their wife at a cafe. Then every time they have a cup of coffee, the smell makes him think of the first time he met his wife and that little emotional connection will make a coffee dial watch special. That isn't our story to tell, but whatever little bits of love someone puts into something are completely theirs." 
I think as soon as you see a nice, sensible stainless steel bracelet diving watch coming out of Black Badger, that's it. It'll be time for me to go…
Why we love the objects around us
"Swatch became the biggest name in the industry by making you fall in love with 30 euros worth of plastic. That is the smartest thing since hot water and tea bags first met. When I'm making rings, specifically wedding rings, I always take a picture when I'm just finishing it. The ring is finished, but my hands are all dirty with black carbon crap under my nails. I always send a picture of this to my clients because the ring was just born. One client sent me back the nicest response about that picture. He said, 'I'm getting married in a week, and I'm going to wear this ring every day. This is the very first moment of it being in this world.' And then he said, 'That is just like having a picture of the first moment that your mum met your dad.'
"It's a ring. It's titanium and carbon and who the f*ck cares, there's no financial value to these materials. But that guy will probably fist fight somebody if they try to take that ring off him, because of the emotional connection that he's got with it, and that's really, really cool."
If everyone likes your watch, it's probably boring
"If you don't get the TAG Heuer coffee watch, that's fine. Because if you make something and 100 per cent of the people like it, well, you've probably made something kind of safe. I think as soon as you see a nice, sensible stainless steel bracelet diving watch coming out of Black Badger, that's it. It'll be time for me to go start that band Burnt Bean Water." 
Why the watch community needs better constructive criticism
"People are more interested in being able to make fun of something than actually saying, 'I don't like the watch. I find it difficult to read and I don't like the colour.' There is no actual criticism, and instead people just say, 'Bamford watches are sh*t and you guys are sh*t for making this and sh*t is brown and so is coffee, so haha, poo poo.' It was so juvenile. My four-year-old would have been in stitches laughing over it. That's how dumb these conversations have got. It's not just that they disagree with you, it's that they need you to understand why you're wrong and why their perspective is better."
If you're only looking for profit in watch collecting, you need to look again
"With a lot of the independent watches, people say, 'Why would I buy that MB&F watch when for the same price I can get six Rolexes, and I can flip those for 12%.' If that's what you're looking for in the watches, then we're just not on the same page. (Andrew agrees with him wholeheartedly on this point.) There's room for everybody, but we're interested in different things."
Steak is great and so are mechanical wristwatches
"A phone is 40,000 times more accurate than a mechanical wristwatch. Making them only to tell the time is an absolute exercise in folly, but then again, does a steak dinner make any sense? No, but I want it, and there's nothing wrong with that. There are easier and more efficient ways to get the proteins in, but it's everything that's associated with it that is what you want, and it's the same with watches."
Always get the house blend
"The coffee we used for the dial is an Arabica bean, and the actual blend itself is the Da Matteo house blend. So it's the exact same coffee that I get when I buy a cup of coffee."
Find out more about the BWD X Badgerworks TAG Heuer Carrera Calibre 5 coffee dial here.