Well, the results are in for the inaugural round of Celebrity Watch Death Match, and everything is coming up not just roses for Jay-Z, but "Rose Gold Concepts". Which the man himself raps about in 'Summer' from the Everything Is Love album, a reference to his Royal Oak Concept Tourbillon Chronograph in 18KT Rose Gold.
Hove smashed Drizzy across four categories by three winning watches to one, though things did get tight in the 'Modded & Murdered' category, where he prevailed with a margin of just six per cent, his Franck Muller modified Rolex just beating out the murdered and iced Nautilus.
Dress watch to die for:
Result: 87% for the Jaeger-LeCoultre and 13% for the RM.
So there you have it, vindication for yours truly. Jay-Z's Jaeger-LeCoultre Grande Reverso Ultra-Thin Tribute to 1931 Pink Gold Ref. 2782521 is such a good thing, as opposed to that fully iced-out, ladies RM with Cuban bracelet … talk about extra.
Modded and murdered out mayhem: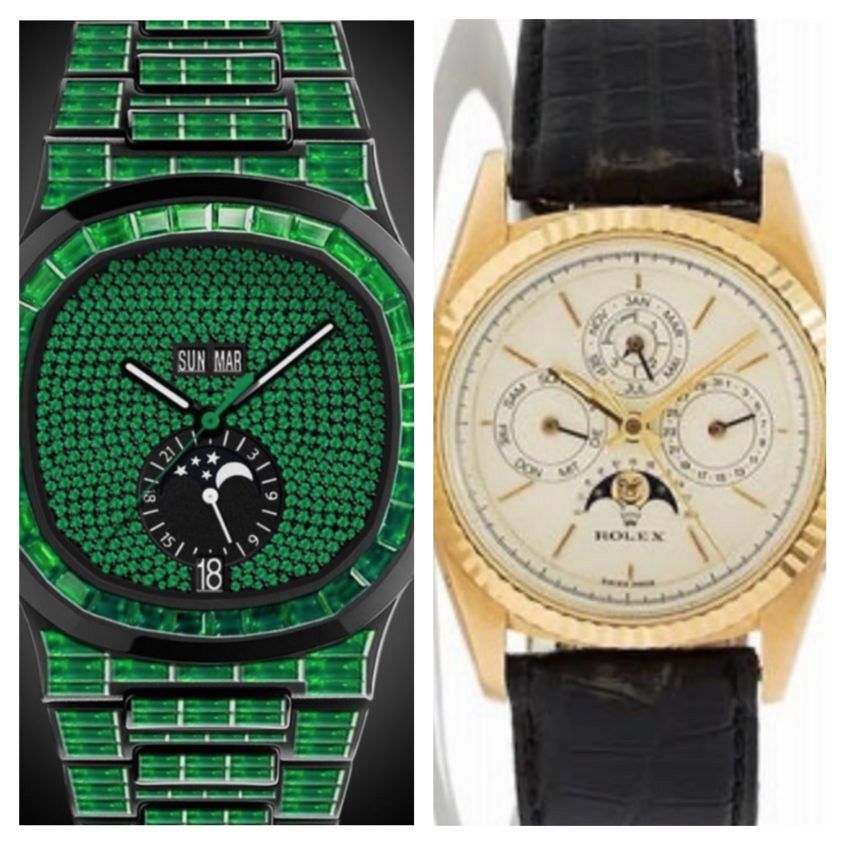 Result: Oooooh, just 6% in it, with Patek netting 43% vs 57% for the Rolex.
A closer result than the blowout in the dress watch showdown, but still, let history show you were with me – I was on the money again with this one. Perhaps Mr Abloh should stick to designing overpriced streetwear for wealthy, juvenile hype beasts.
Weekend warrior:
Result: 73% for the Rolex and 27% for Hove's eponymous Hublot.
Boom, we're on the same page again. That's not to say that Hova's Hublot isn't a banging watch … it is, and it's got the man's name on the dial. But — and it's a big but — it seems that the golden rule is you can't mess with a solid 18k yellow gold day-date with that big old factory drip on the dial and bezel … weekend watches just don't get flexier than that.
Deathblow, the ultimate flex piece: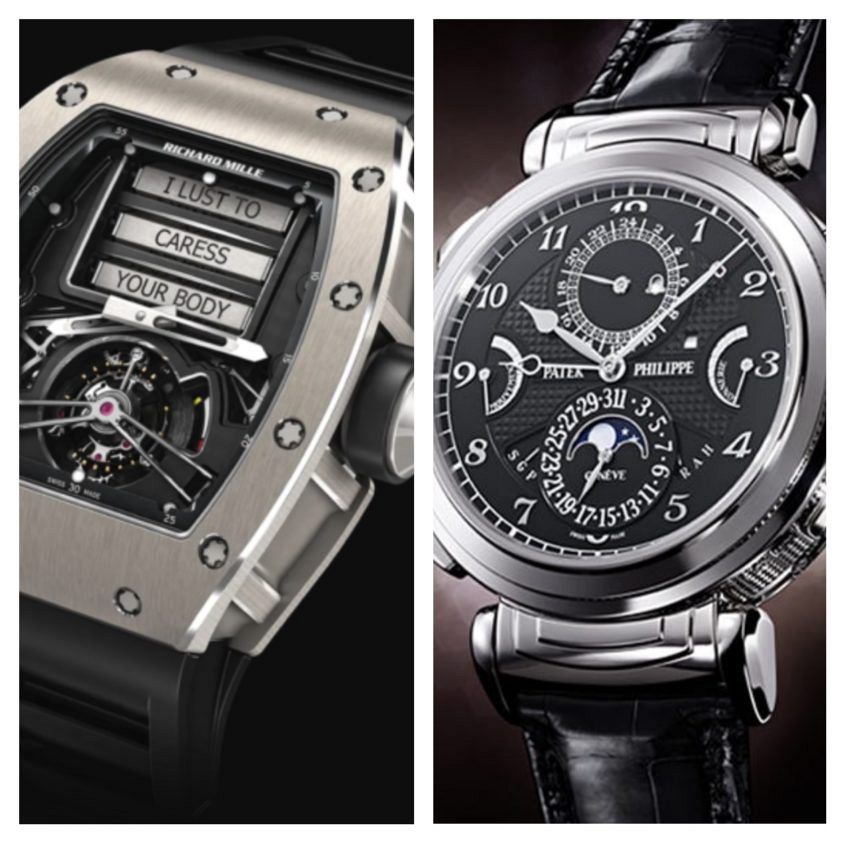 Result: 21% for the RM Seduction Machine vs 79% for that PP Grand Master Flash
I tell you what, my finger must be well and truly on the collective pulse of watch world, because that's a 100 per cent hit rate across all four categories. And how could it not be — almost nothing's going to beat a Patek Philippe Grandmaster Chime Ref. 6300G, certainly n0t a watch that appears to have borrowed some of Harvey Weinstein's favourite pick-up lines. I've also gathered some of our favourite comments from Facebook and Instagram, which you can enjoy below:
Dan on FB wrote: "Wow is that a rapper with a watch that only has FACTORY diamonds on it? I don't believe my eyes."

On Insta, @bdigi249 wasn't down with the majority, he wrote: "Jay-Z. Stop. Money doesn't buy taste in watches."

And finally, @oghmainf left us with this insightful … insight: "Jay-Z has tasteful pieces in his collection. The other guy is at best nouveau riche level."
So, there you have it, the odd clapback notwithstanding, Jay-Z's watch collection has resoundingly defeated Drake's. Stay tuned next week for the next instalment of Celebrity Watch Death Match. It's going to be a doozy.