Jaeger-LeCoultre's astonishing return to top form with the masterful and controlled 2020 collection
Sandra Lane
Looking at the new watches Jaeger-LeCoultre released for W&W 2020, my overriding impression was that the brand is calmly focusing on what it does really well: refined, technically rigorous and beautifully executed watchmaking that won't stop the traffic from 100 paces (no look-at-me gimmicks here) but will invite us to pause, look more closely and appreciate the lasting value. In these strange times, it may be just what we need. So, this year La Grande Maison has brought us new versions of two of its great classics – one a complete redesign and the other a colour variation – and one stunning high-complication piece.
Master Control 2020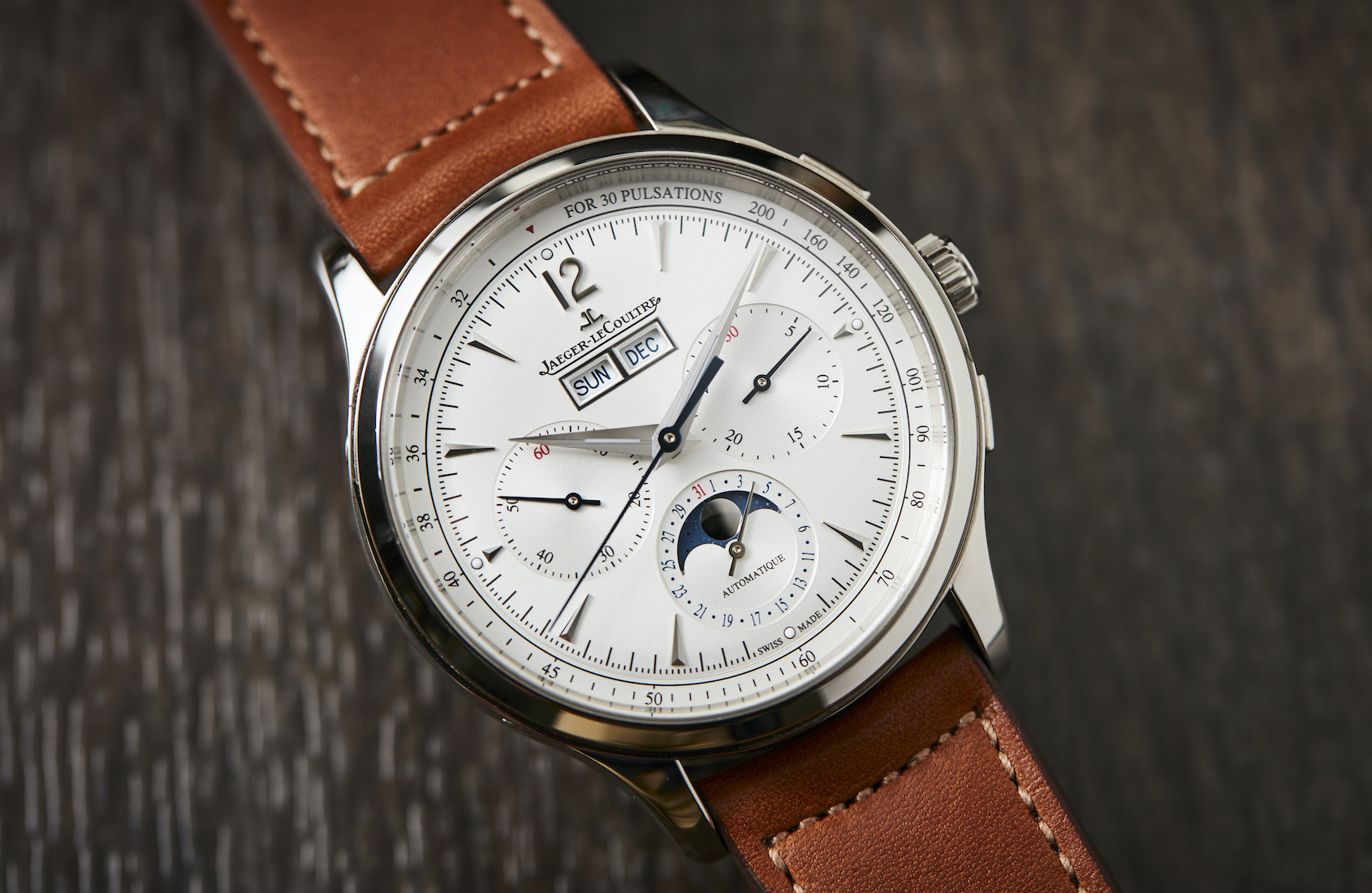 While many houses have chosen to introduce additions to existing collections and variations of existing models, Jaeger-LeCoultre has been bolder, re-launching an entire collection – with four new models to kick things off.
In the 28 years since the Master Control line first saw the light of day, it has stood for technical expertise combined with restrained styling. That hasn't changed. But with the re-launch we're seeing a total redesign, a raft of technical upgrades to some of the Maison's most emblematic complications, a completely new movement and a new complication.
Aesthetically, the new Master Control collection has strong echoes of the classic round watch designs of the 1950s and yet it looks sleek and contemporary – timeless, rather than a vintage throwback. With their 40mm diameter, outwardly sloping bezels and dynamically curved lugs, the watches look and feel sophisticated enough for the most formal occasions yet relaxed enough for the weekend.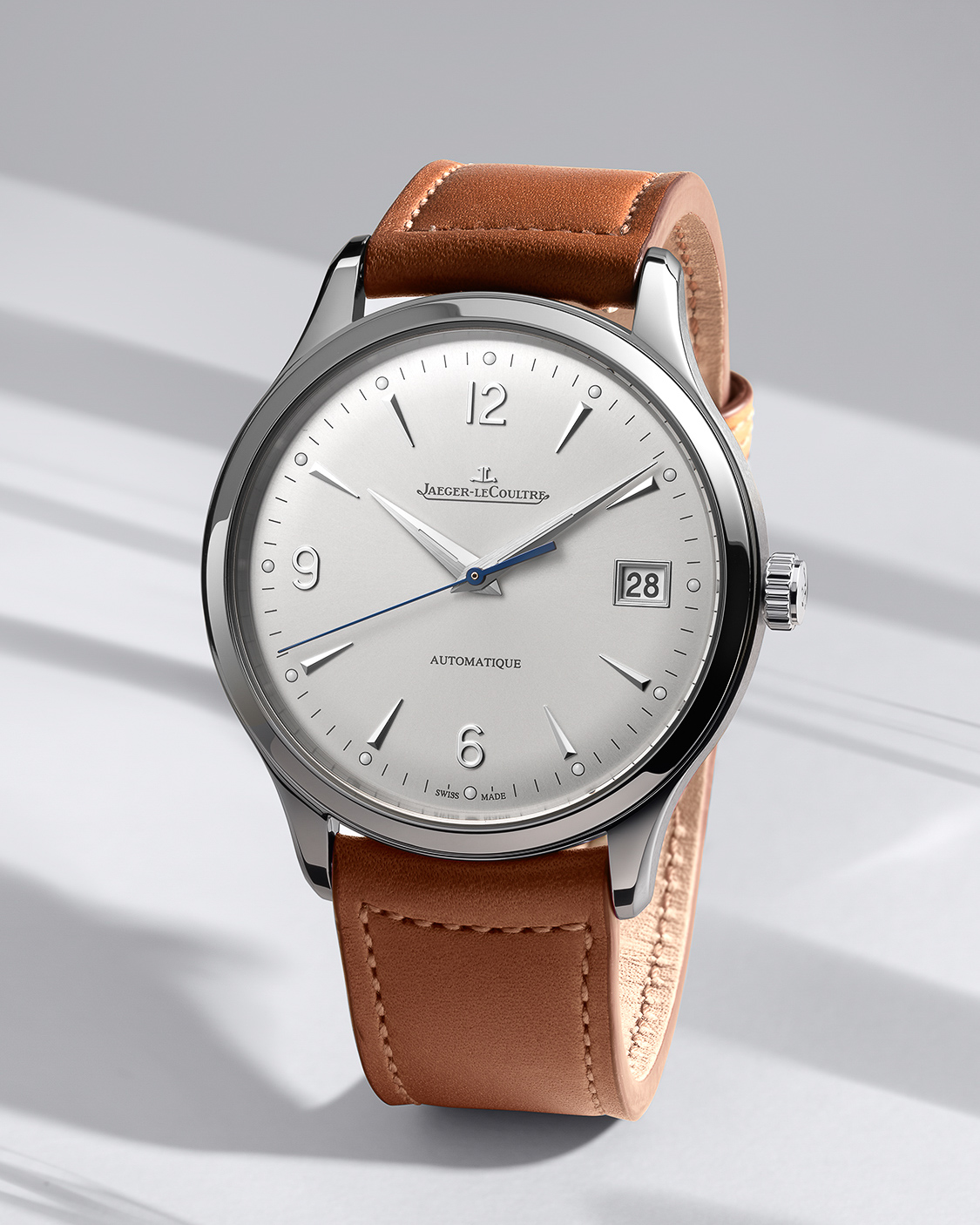 The collection is united by sunray-brushed silvery-white dials, with applied indexes adding refinement, and blued secondary hands bringing a pop of contrast without compromising the minimalist palette.
Alongside the steel cases, Jaeger-LeCoultre has taken the Master Control re-launch as an opportunity to introduce an exclusive new pink gold alloy named Le Grand Rose® gold. According to the Maison, the alloy contains palladium (among other substances) to create greater sheen and depth of colour, while resisting long-term oxidation and any risk of fading. We look forward to seeing it in the metal.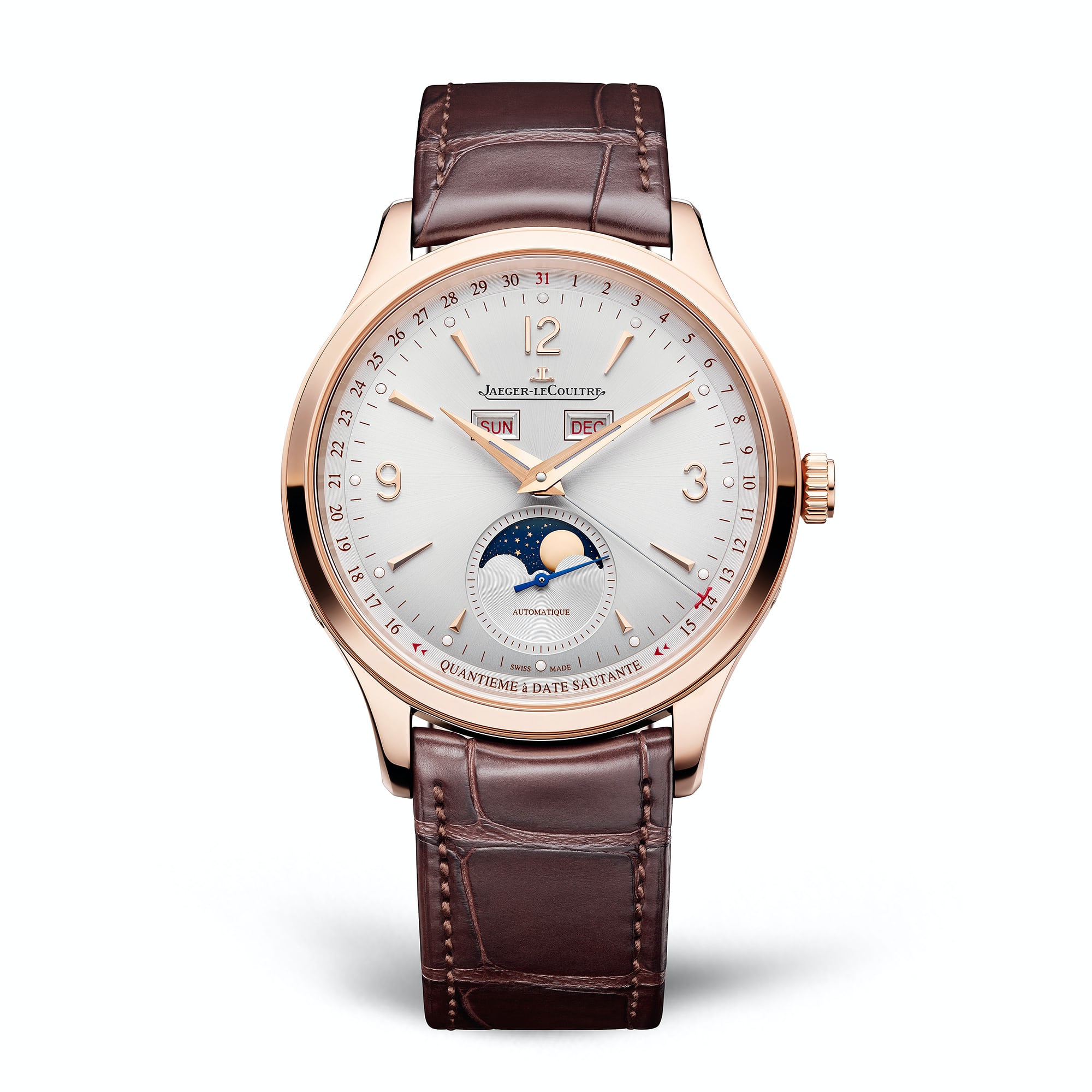 There's a new collection of straps too – with Novonappa® calf leather in matt tan or beige for the steel cases (with a new 'Presto Spring' lug attachment and simple clip on the clasp enabling fast changes) and alligator leather for the gold cases.
As we should expect from a line that has always represented the Maison's technical strength (the 'control' part of Master Control) this re-launch is more than just a stylistic exercise. All of the movements have been re-engineered and updated to improve performance and reliability. Although the revisions are largely invisible (including silicon escapements, a redesigned barrel and various energy-saving enhancements), the most obvious outcome is increased power reserves – to as much as 70 hours for some models. Along with these improvements, the collection introduces a new jumping complication and one entirely new movement – of which more below.
Master Control Chronograph Calendar 2020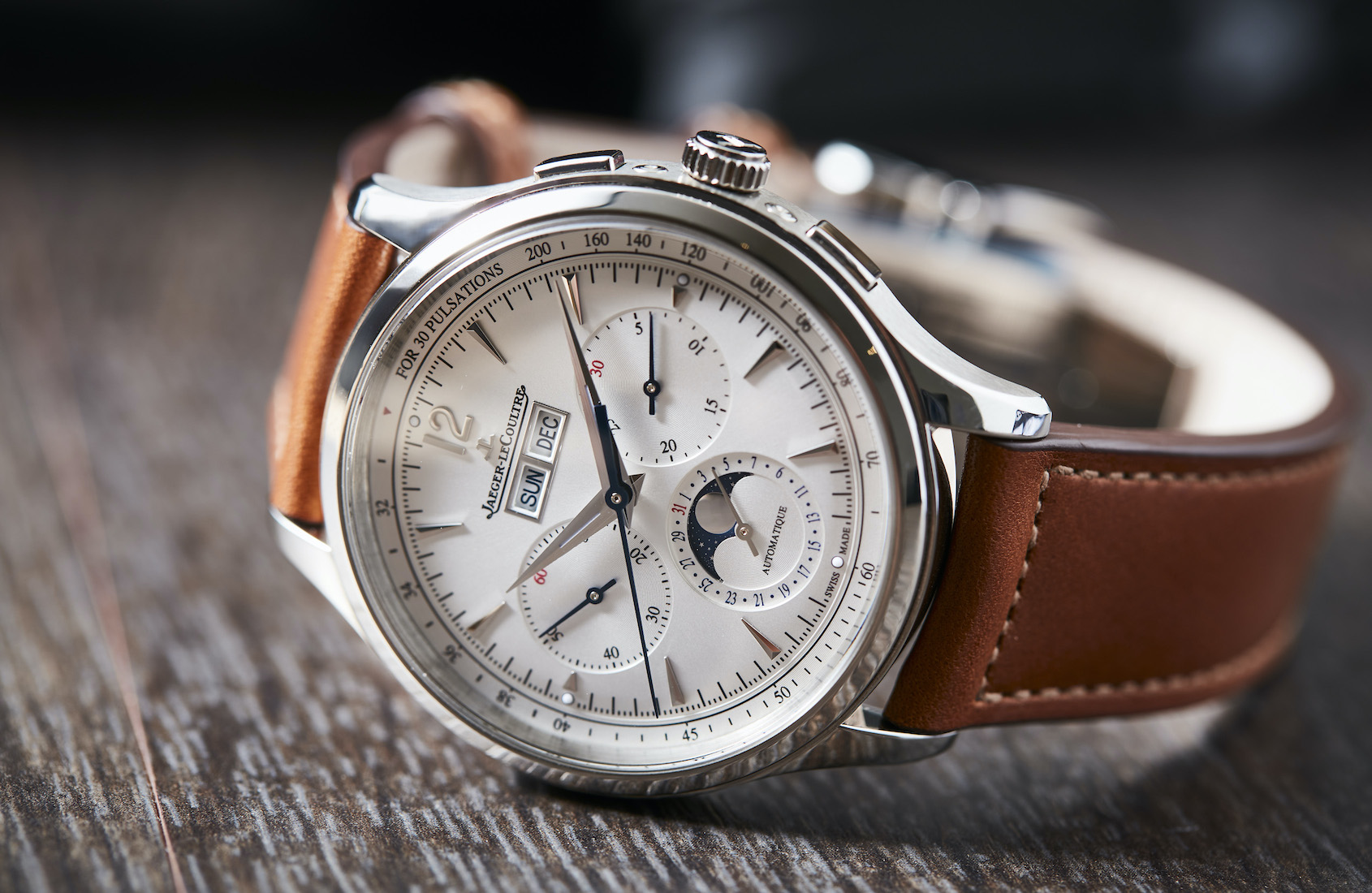 Often, multiple complications mean a bigger case. Not so for Jaeger-LeCoultre, which has brought together a chronograph, a triple calendar display and a moonphase indicator in the same 40mm case as all of the other Master Control models.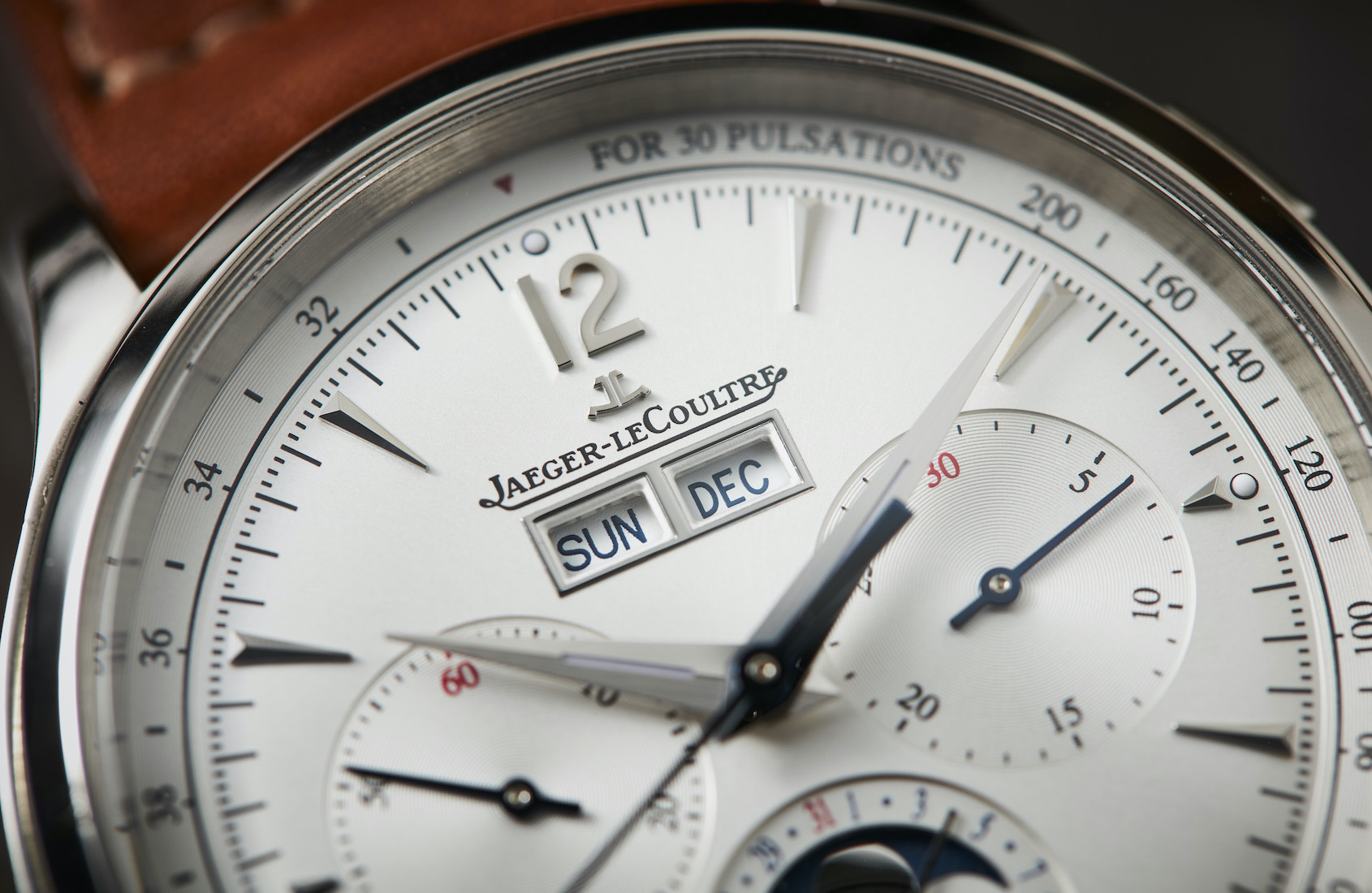 Uniting these complications in a single watch is a first for JLC, which meant developing an entirely new movement, Calibre 759.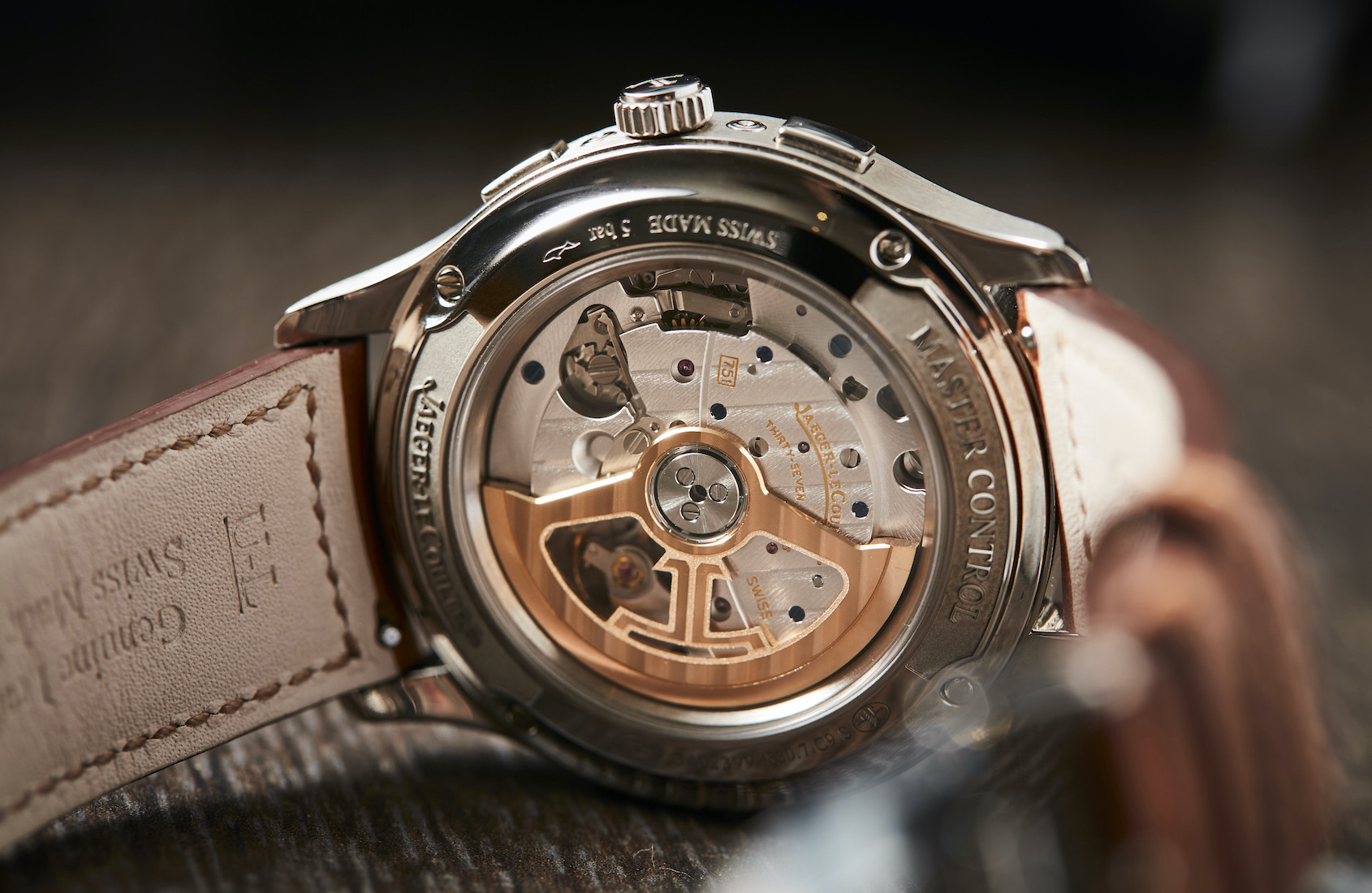 There's a lot of information on the dial, but combining a bi-compax chronograph display with a classical triple calendar layout (and – bonus – a peripheral pulsometric scale) keeps everything easy and intuitive to read.
The watch is available in a choice of steel or Le Grand Rose gold.
Master Control Date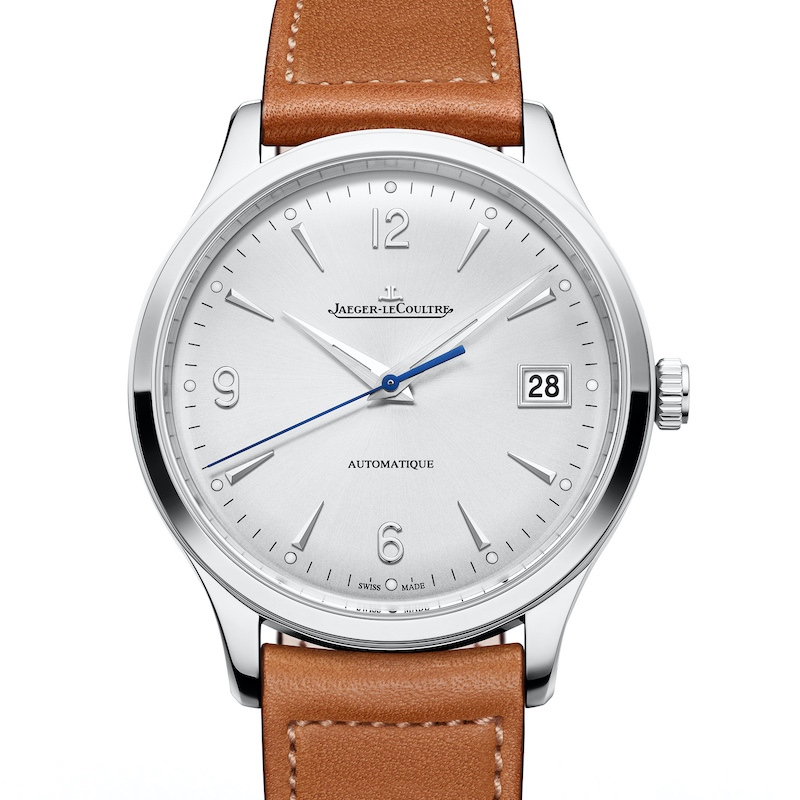 Whether you approve of date windows or not, you have to give credit to JLC for how well they have executed this dial: the fine, raised frame around the date window is the kind of refinement they excel at. With a 70-hour power reserve and a perfectly proportioned steel case – 40mm by a slim 8.78mm high – there's so much about this watch that feels, to me, just right for the times we are living in: the simplicity, the relaxed and quietly confident style, the just-so proportions, the subtle details, the complete absence of gimmicks … in short, everything that makes a watch a 'forever' piece.
Master Control Calendar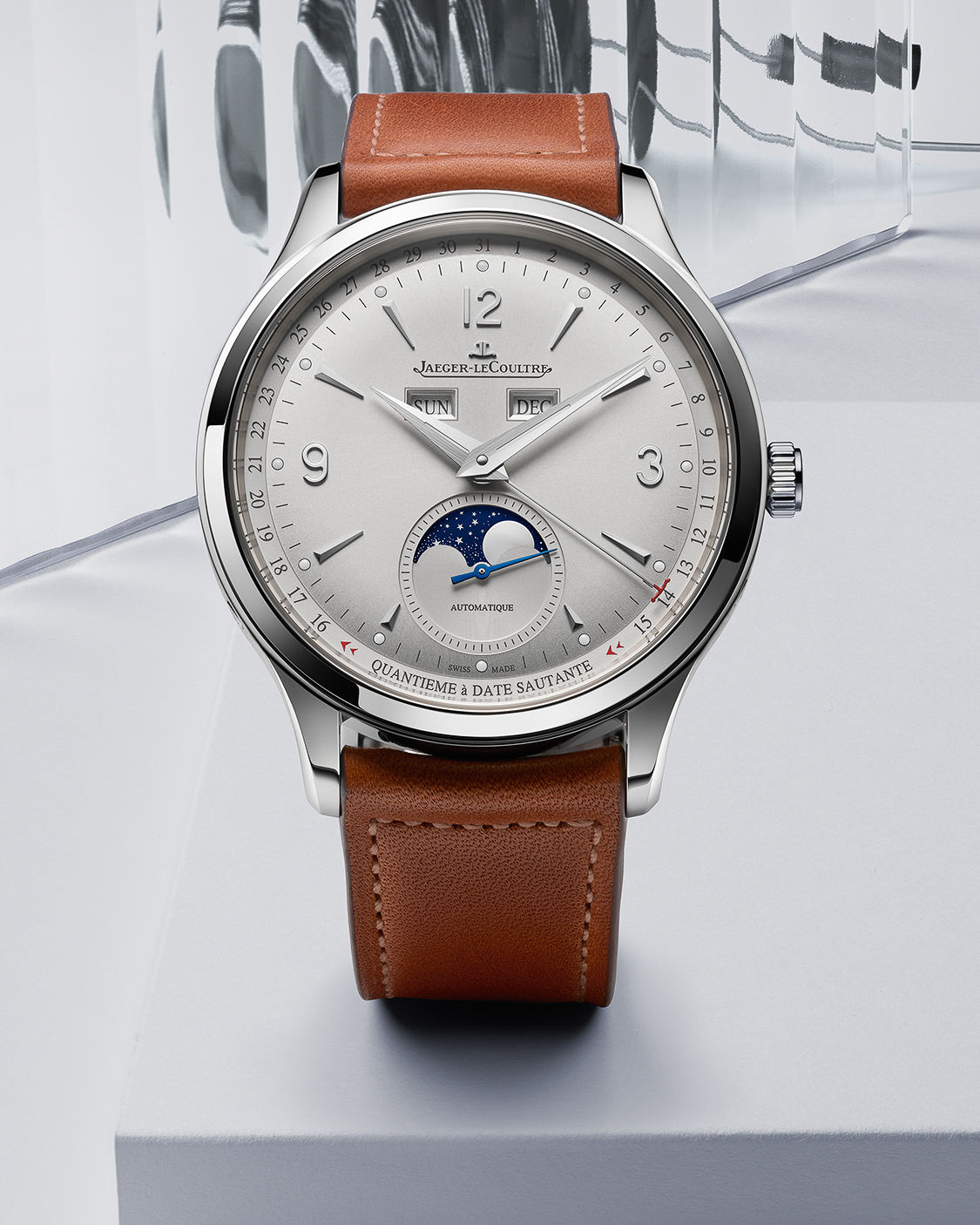 Here we have the classical triple-calendar-plus-moonphase display that will be familiar to every lover of vintage watches – but with this sunray-brushed silvery dial and the new case design, JLC has brought it bang up to date.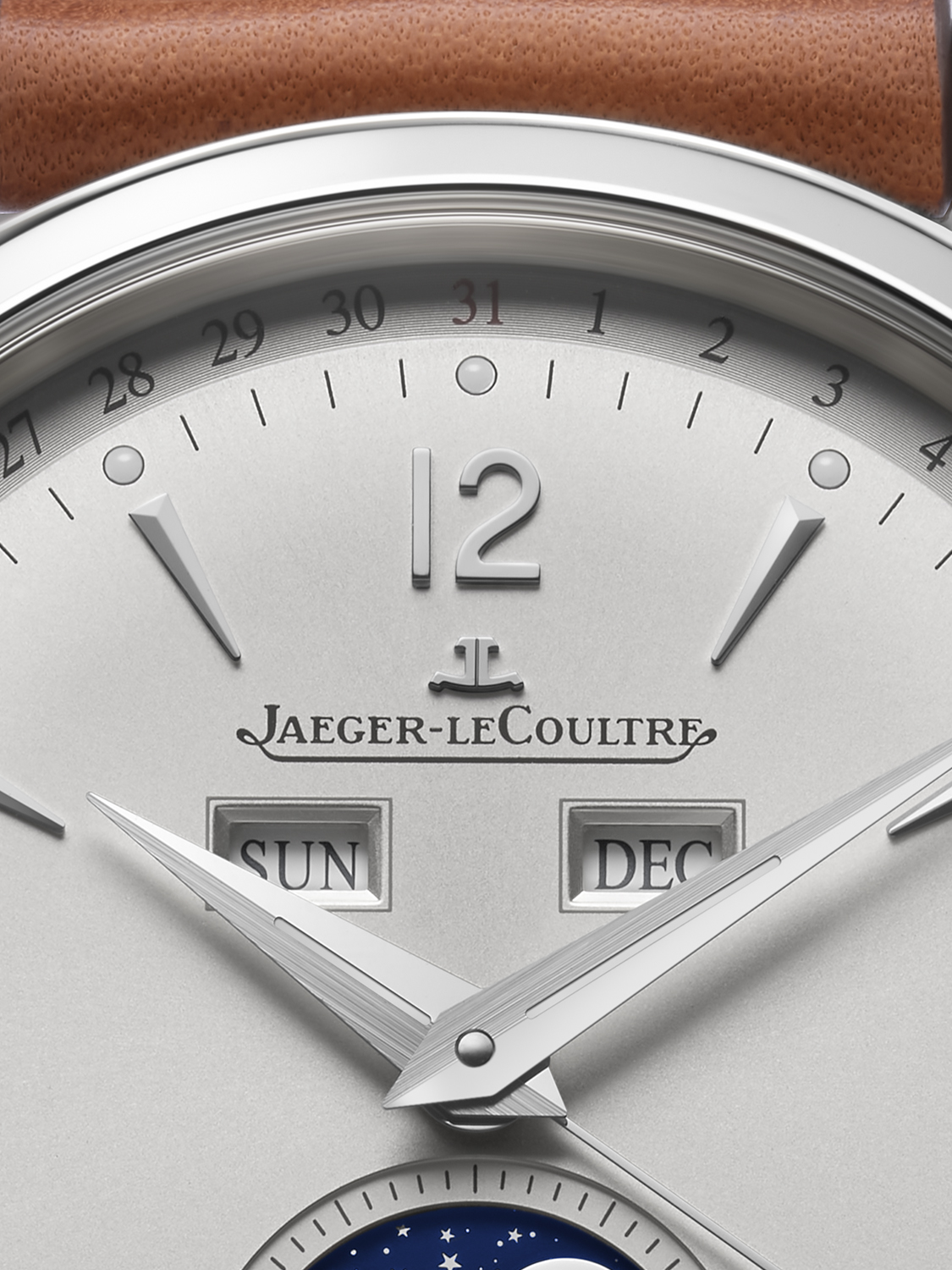 And they have added a new jumping complication as a bonus: every month, to ensure that the moonphase display is never obscured, the date hand makes a 90-degree leap from the 15th to the 16th. The case is a nicely restrained 40mm by 10.95mm and is offered in either steel or Le Grand Rose gold.
Master Control Geographic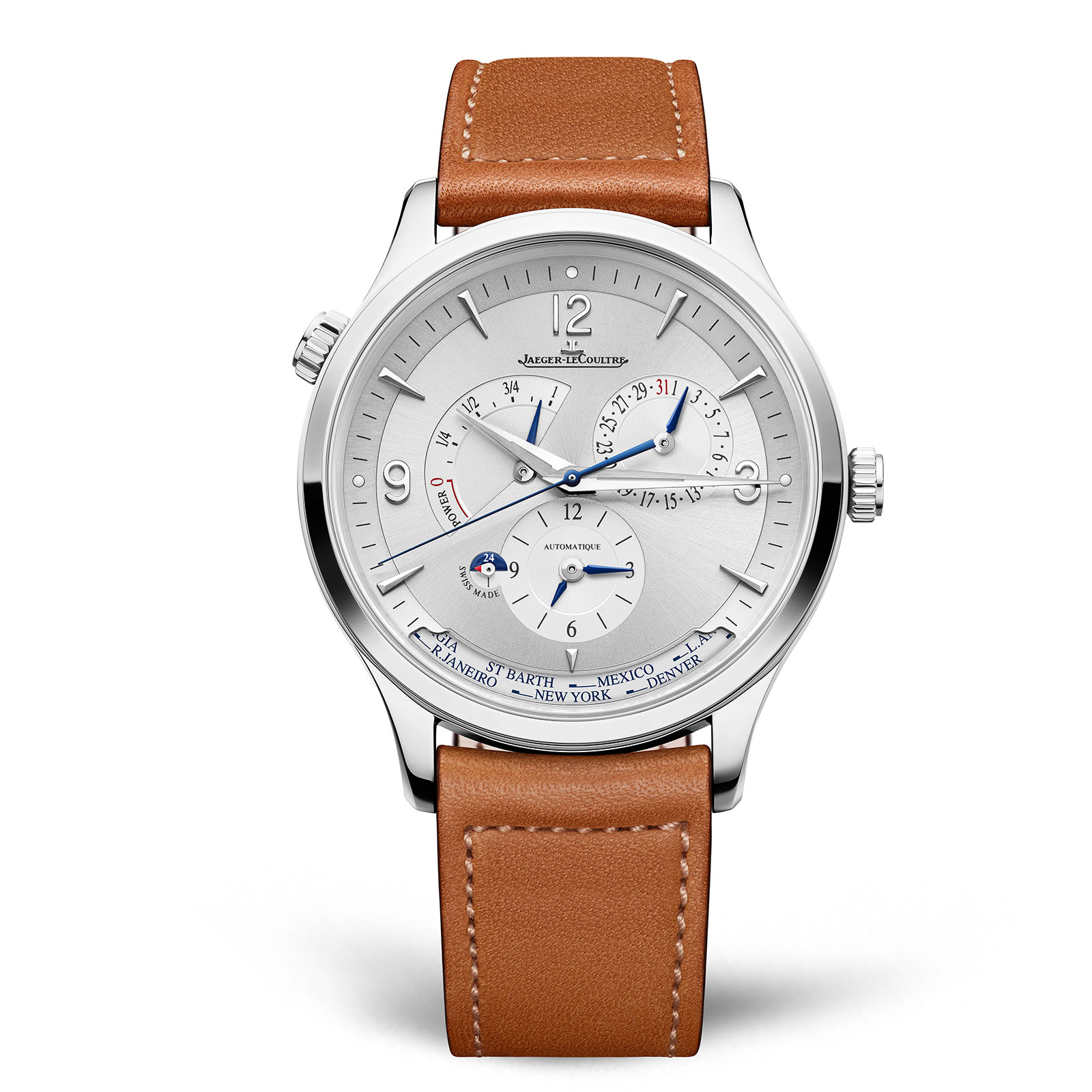 The indexes are well worth a closer look: the profile of each one curves perfectly into the join between the dial and the outer flange – the kind of barely-there detail that JLC loves to add.
Immediately recognisable by its distinctive dial layout, Jaeger-LeCoultre's unique interpretation of the travel watch has also been given a makeover. Sunray brushing brings unity to the complex dial, while the blued hands provide contrast. The indexes are well worth a closer look: the profile of each one curves perfectly into the join between the dial and the outer flange – the kind of barely-there detail that JLC loves to add. Updates to Calibre 939AA extend the power reserve to almost six days, while the case (in steel or Le Grand Rose gold) has been slimmed down by almost a millimetre.
Reverso One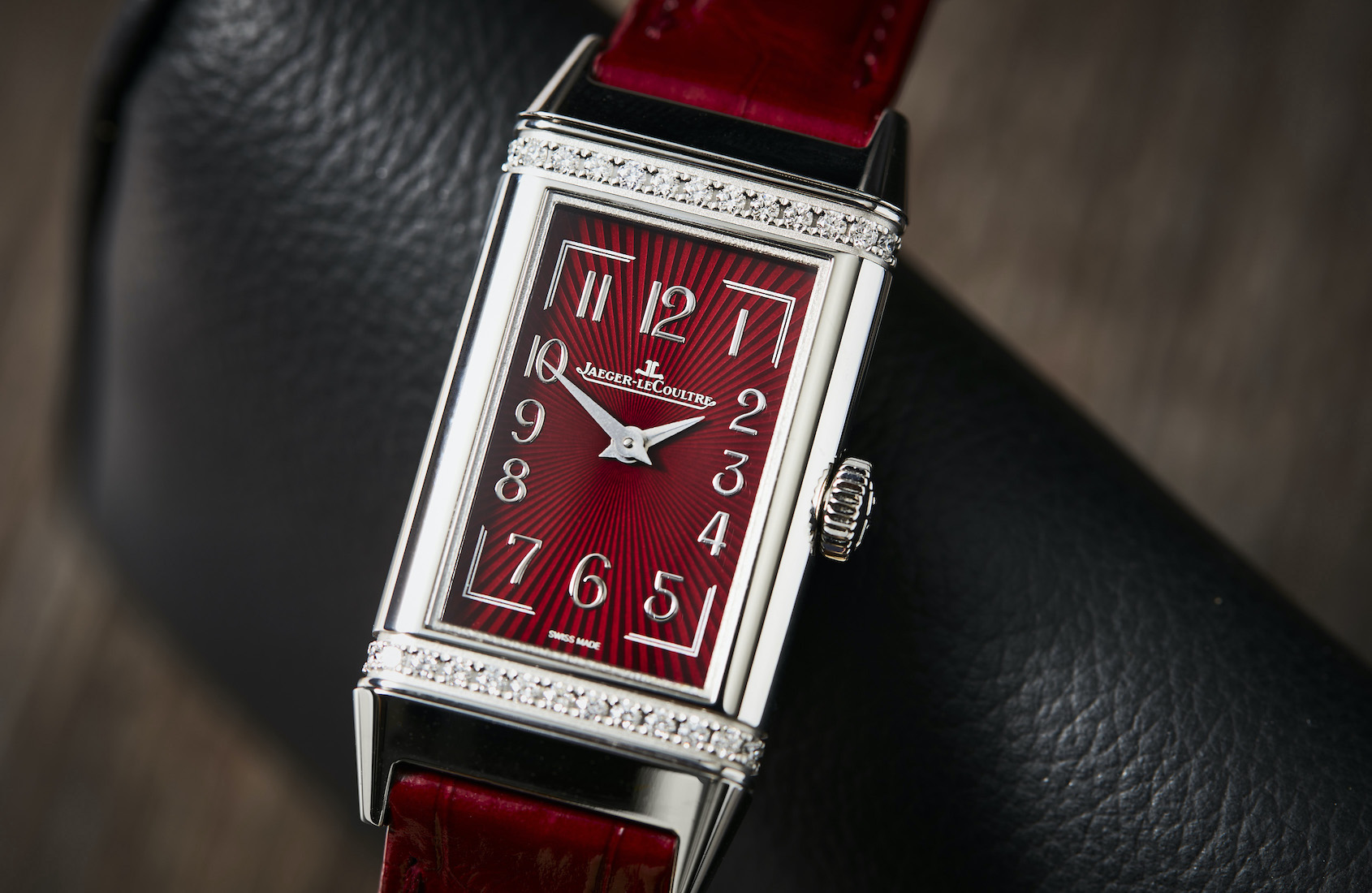 We all know those stories/movies about the shy and retiring librarian girl who took off her glasses, let her hair down, put on a new dress … And turned out to be an absolute stunner. Luke mentioned her in his glowing review of the Master Control Calendar.
Well, that's what we have here. With its narrow, elongated case (closer to the first Ladies Reverso model of 1931 than its modern siblings) and quiet colour palette, Reverso One has always been about discreet elegance – a classical idea of femininity. And now – Boom!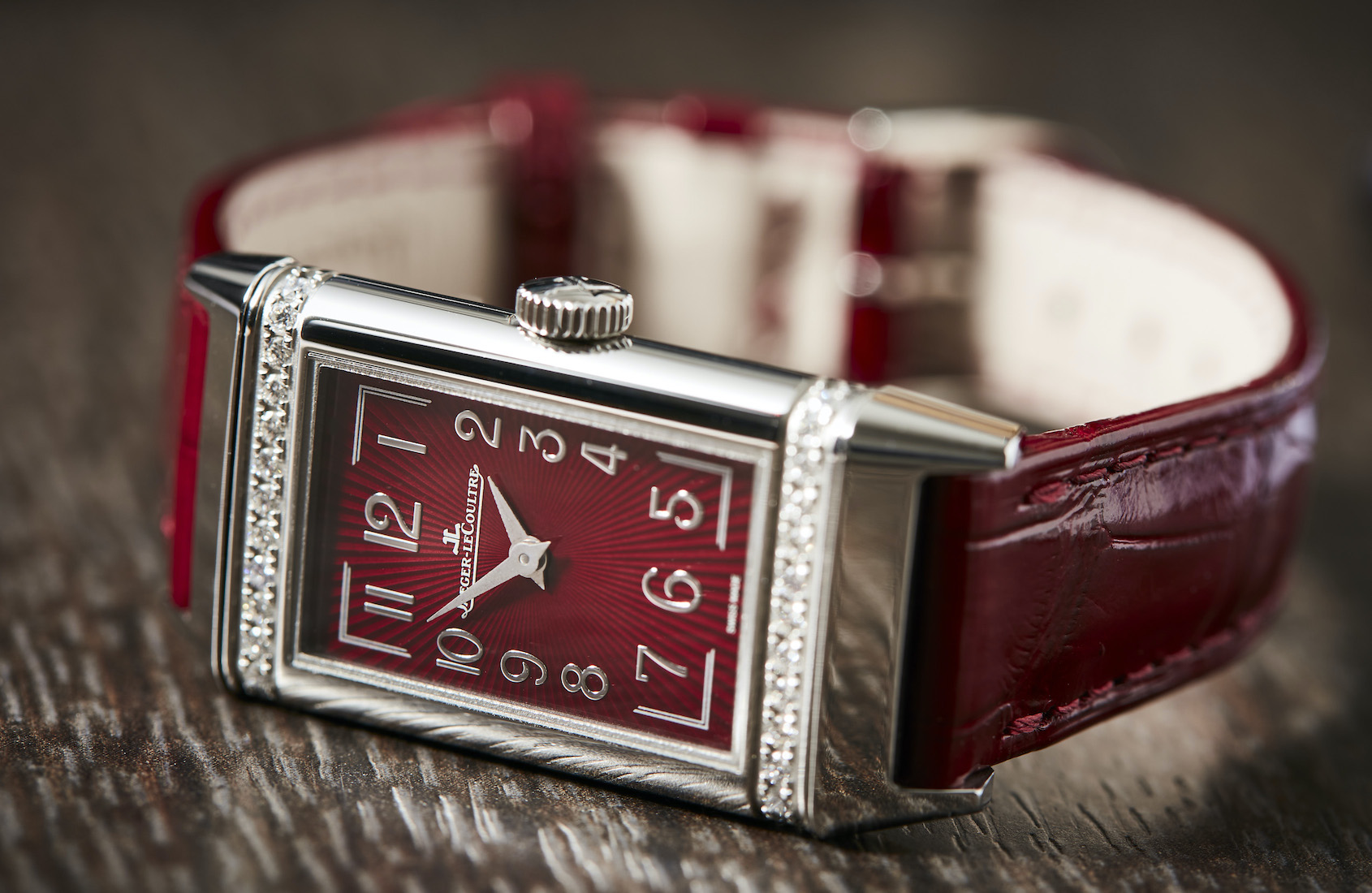 While reminiscent of the red dial of the men's tribute model a couple of years ago, this is even richer, more vibrant and full of energy. The glossy red alligator strap is a great match and the white diamonds and polished steel case lend a cool balance.
Master Grande Traditional Grande Complication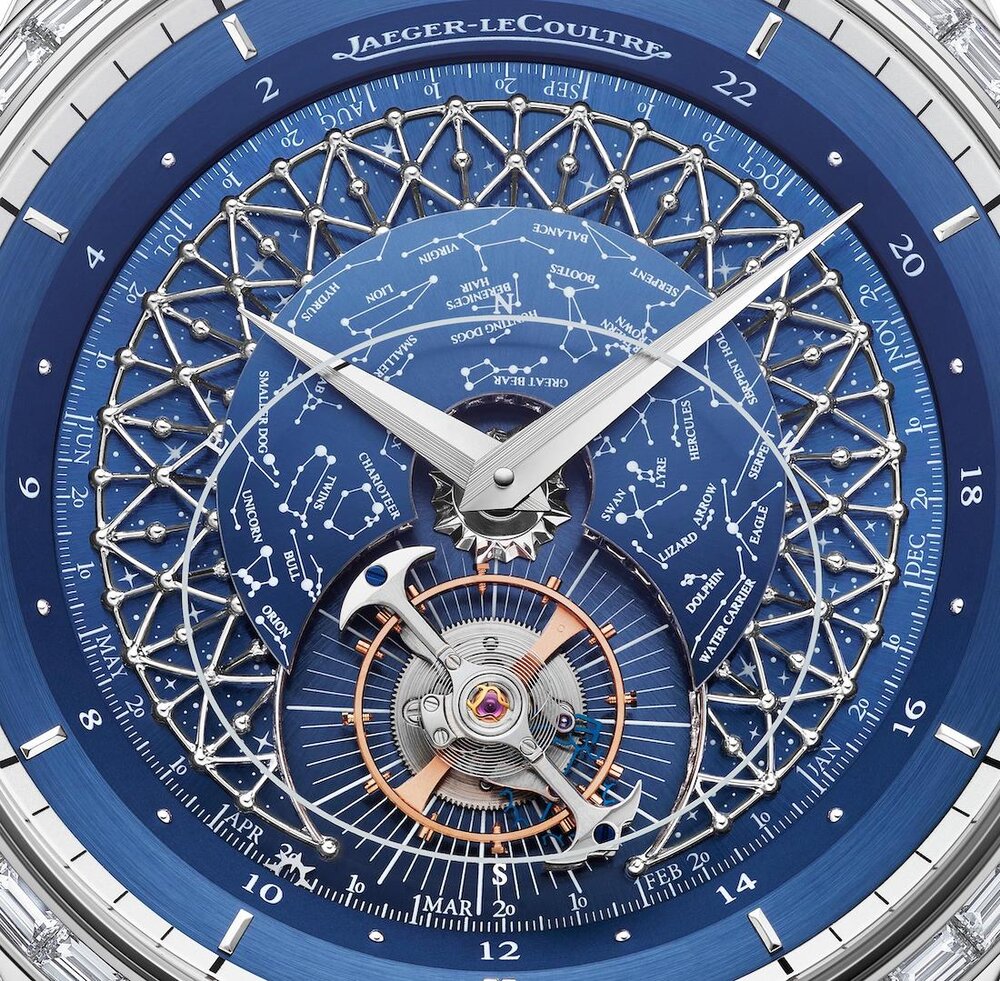 Every year, Jaeger-LeCoultre introduces a quite mind-blowing high-complication timepiece that showcases its expertise in both the technical and artistic sides of high watchmaking. This year, the Master Grande Tradition Grande Complication has been reinterpreted in a new design. Initially launched in 2010, it combines a minute repeater, a celestial vault and an orbital flying tourbillon.
The face of the watch is dominated by a disc with a map of the constellations, as seen from the Northern Hemisphere. Arching over it is a dome of gold filigree, which accentuates the depth and complex structure of the dial. At the edge of the constellation disc, a sun-shaped gold pointer indicates the date, the month, and the signs of the Zodiac, as well as the 24-hour scale. Civil time is displayed on two concentric rings, with applied hour indexes on the inner ring and minutes on the outer ring.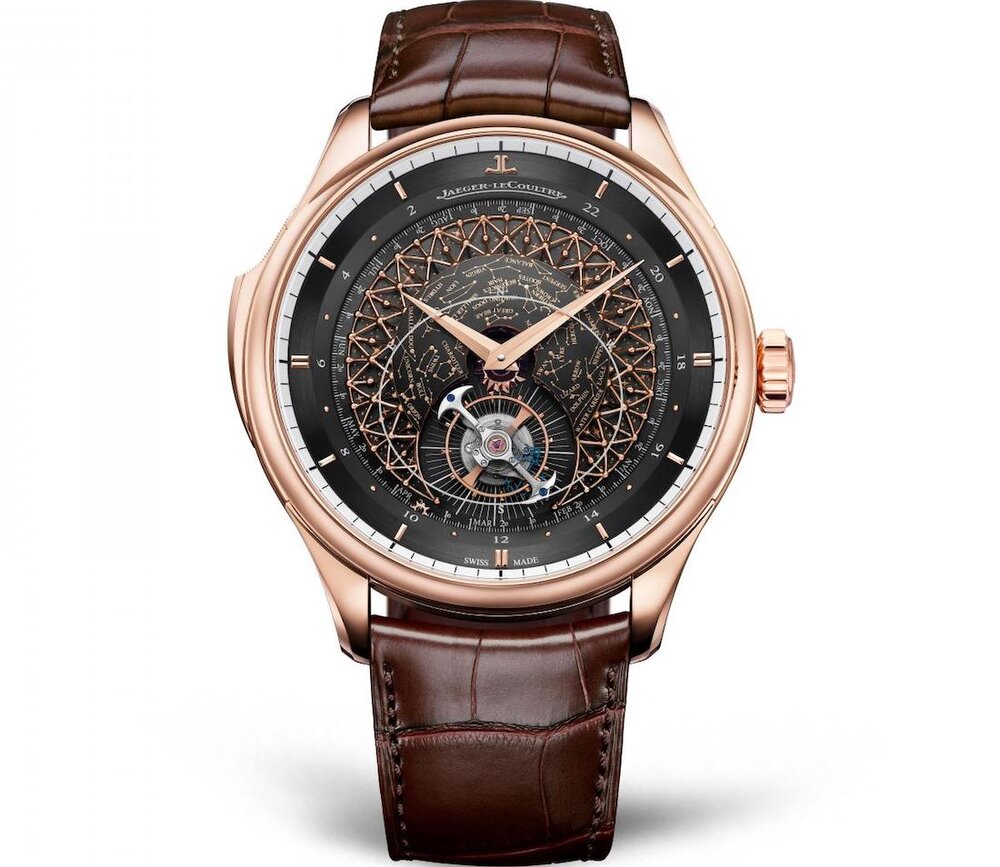 Housed in the new Master Grande Tradition case (introduced last year and comprising more than 80 parts), the watch is offered in two versions, limited to eight pieces of each: pink gold with a black dial, and white gold with a blue dial and baguette-diamond-set bezel.