Leonardo DiCaprio-backed ID Genève just launched the self-healing Circular C
Zach Blass
Leonardo DiCaprio, actor and climate activist, invests CHF 2M in sustainability-focused watch brand ID Genève.
Founded in 2020, ID Genève produces watches comprised of 100% recycled or compostable components and materials.
Their new Circular C uses regenerative carbon that heals itself when heated.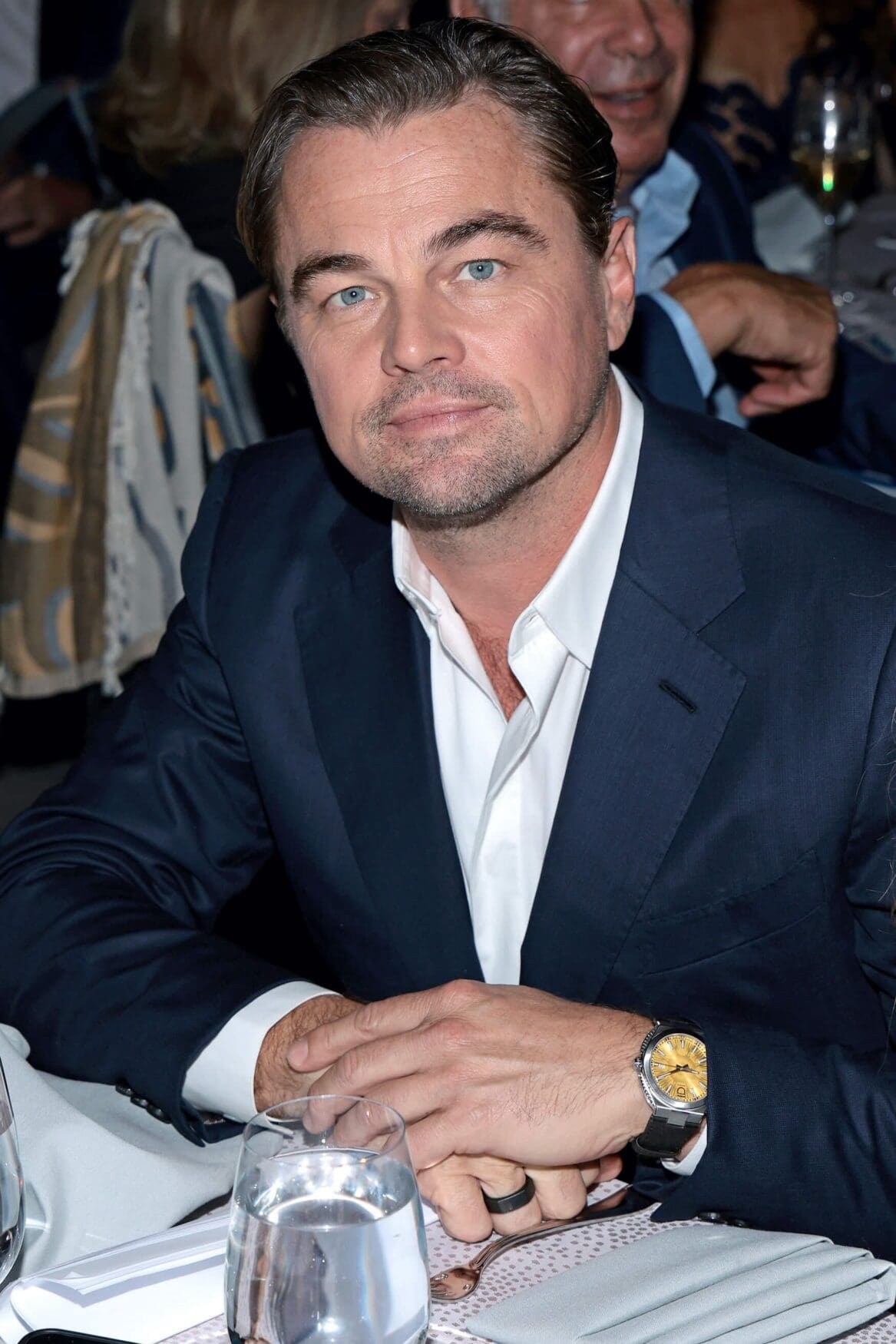 'Green' watchmaking has become a hot topic over the last few years. As the next generation of watch buyers enters the fold, the desire for greener watches that are produced with sustainable materials and manufactured with low environmental impact is growing. As a result, many brands have created products that boast the greener perspectives of their manufacture. These products are often met with skepticism, especially when there is a lack of transparency. Older brands are limited by their heritage, bound by tradition to stick with traditional materials.
ID Genève is a young Swiss brand, born in 2020, with a sustainable mission out of the gate. Their Circular watches are all about circular ecosystems, manufactured with low environmental impact and a high percentage of recycled materials. So, the revelation that silver screen star Leonardo DiCaprio invested CHF 2M into the brand is a welcome surprise, and one that makes complete sense. The Academy Award-winner explains: "As an environmental advocate, I am thrilled to be an equity investor in ID Genève. Their dedication to circular economy principles, sustainable materials, and innovation is truly inspiring, as is the headway they have made in such a short time. I am excited to support the team and the company's growth as it drives change in the luxury industry and beyond." The newly debuting ID Genève Circular C watch only affirms this investment.
The Circular C, 41mm in diameter and a slender 9.5mm thick is comprised of a 100% recycled 316L stainless steel case. This material debuted in their previous Circular S collection, with the 'S' standing for solar furnace in which the steel is melted, reducing environmental impact. ID Genève claims this method reduces its carbon footprint by a factor of 165. This new Circular C differs from the Circular S through its introduction of a new regenerative carbon material, developed with Comp'Pair and sourced from turbine manufacturing waste, and is found the bezel and case sides – common impact points of the watch. Ordinary carbon is already known for being lightweight, but it can be prone to chipping and fracturing due to high impacts and shock.
The regenerative carbon making its debut here, however, is by no means ordinary – it seems like alien technology. Should the carbon elements of the Circular C blemish or chip, they do not need to be replaced – they can be regenerated. This material, once heated, will begin a healing process – regenerating back to its original form and healing itself like human skin. It is also a 100% recycled material. Where a regular ceramic or carbon component would most likely simply be replaced and discarded, the Circular C doesn't create any such waste.
Regenerative carbon has also been used for the dial, which is more of an aesthetic move rather than an exercise in shock resistance with it sat beneath an AR-coated sapphire crystal. That being said, as a 100% recycled material, it results in a watch body that is 100% recycled – case, bezel, and dial. But, that's not all. The internals are, technically speaking, recycled as well. Powering the watch is a refurbished ETA 2824 automatic movement. ID Genève has sourced these overstock calibres that other watch manufacturers are not using, disassembled, re-oiled, and reassembled them, which results in no further waste.
Even the strap is wholly sustainable, with Miratextm textured straps in black or white, made with FSC-certified natural rubber, cork powder, and various mineral colorants that do not contain any petrochemicals or plastic. By default, the strap is outfitted with a recycled ardillon steel buckle, but, for an added CHF 250, you can opt for a recycled steel deployant buckle.
Okay, we have established that the entire watch is recycled and produced with low environmental impact. Well, what about the packaging? Should you purchase an ID Genève watch in a boutique, such as Watches of Switzerland where they are distributed, the watch is packaged in a box made of seaweed. In a demonstration at the launch event in New York City, I watched the box begin to safely degrade in a beaker of water over the course of an hour presentation. For e-commerce orders, the watches are packaged in a box made of compostable mycelium. They really have thought of everything.
In my opinion, this is an exciting material innovation that justifies the commonly used Swiss term novelty for new watches. And, I really appreciate that ID Genève's mission is not only for themselves to be a completely green manufacture, but also to inspire the luxury watch industry as a whole. The scale of the brand's production is obviously not as large as the conglomerate brands after all. The challenge here, of course, is the price tag of the watch. While it is ID Genève's mission to 'make waste the new gold', some buyers who do not prioritise sustainability in their watch purchases will hesitate to spend over CHF 5K on an ETA 2824 powered watch. According to a Deloitte Gen Z and Millenial survey, six in 10 Gen Zs (59%) and millennials (60%) are willing to pay more for sustainable products and services, but more than half (53% of Gen Zs/55% of millennials) think it will become harder or impossible to do so if the economic situation does not improve. The brand and their innovative materials are obviously in a rather early stage, but if they can lower the pricing of their watches down the line it will definitely strengthen participation and purchases from consumers in their benevolent mission. And, for those wondering, yes, ID Genève will look to produce a watch entirely cased in regenerative carbon down the line.
ID Genève Circular C pricing and availability
The ID Genève Circular C is available now as a limited edition of 20 pcs. Price: CHF 5,540 (excl. VAT)
| | |
| --- | --- |
| Brand | ID Genève |
| Model | Circular C |
| Case Dimensions | 41mm (D) x 9.65mm (T) |
| Case Material | 100% recycled steel and regenerative carbon |
| Water Resistance | 50 metres |
| Crystal(s) | AR-coated sapphire front, sapphire exhibition back |
| Dial | Regenerative carbon |
| Strap | Miratextm textured strap, black or white, FSC-certified rubber, cork powder, mineral colourants |
| Movement | Refurbished ETA 2824, automatic |
| Power Reserve | 38 hours |
| Functions | Hours, minutes, seconds, date |
| Availability | Limited edition of 20 pieces |
| Price | CHF 5,540 (excl. VAT) |