Editor's note: Rainbow bezelled watches are certainly enjoying their time in the sun at the moment – for years they've been seen as a women's watch, or a left-field, quirky guys choice. But these days they're increasingly accepted as a "serious" (in 10-foot tall air quotes) choice. Certainly, this Hublot from a few years back manages to blend serious wth playful very well indeed …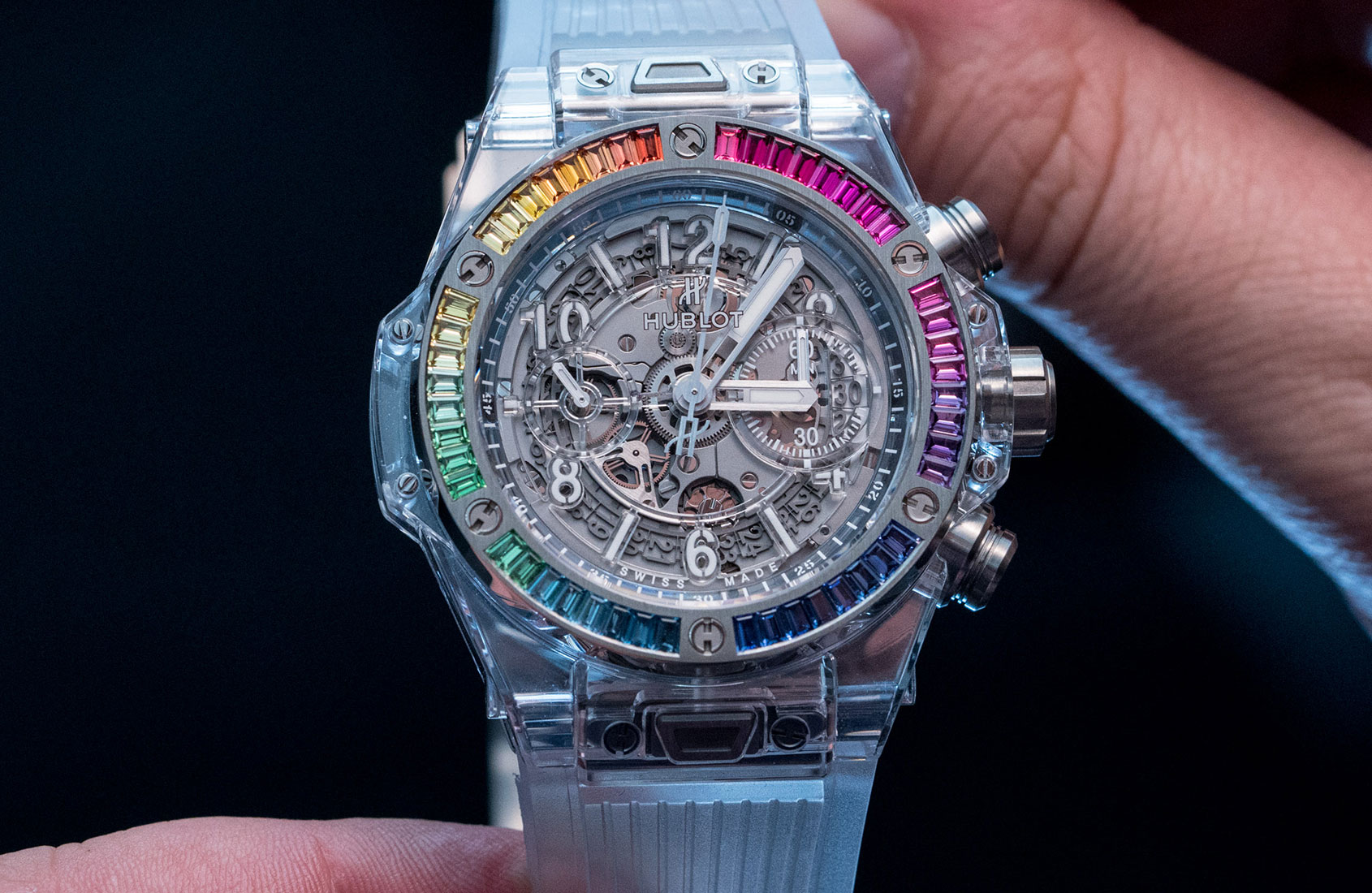 The Hublot booth at Baselworld is a busy place, a multi-level monolith that's more akin to a mini city than a trade show stand. We spent a few hours there, taking photos, shooting video and generally getting acquainted with the new collection. We had the door of our little room open, and we could hear the constant, polite hubbub that, in a lot of ways, defines Basel.
One French phrase made its way repeatedly to our ears: 'La Rainbow'. Curiosity got the better of us and we asked to see this rainbow everyone was talking about. A few minutes later, a covered tray appeared in the room, and La Rainbow was unveiled.
The Big Bang Unico Sapphire Rainbow, to give this piece its proper name, is one heck of a watch. Like the rest of Hublot's sapphire-cased watches, it's housed in a 45mm Big Bang case, crafted from ice-like sapphire, with a composite resin dial which allows a clear view of the HUB1242 flyback chrono movement. So far, so sapphire. The bezel, though, is something else entirely. The base is 18k white gold, and it's set with 48 baguette cut stones – sapphires, rubies, topazes and tsavorites – in all the colours of the, well, rainbow. These stones are beautifully graded, ranging from vivid pink through to arctic blue all the way up to fiery orange.
We don't cover this sort of jewellery piece every day at Time+Tide, but it's a great talking point for Hublot, and the quality of the workmanship is clearly top-notch. As for the looks? Well, it isn't for everyone, but to appropriate the motto of the Special Air Service in an somewhat inappropriate way: Who Dares Wins.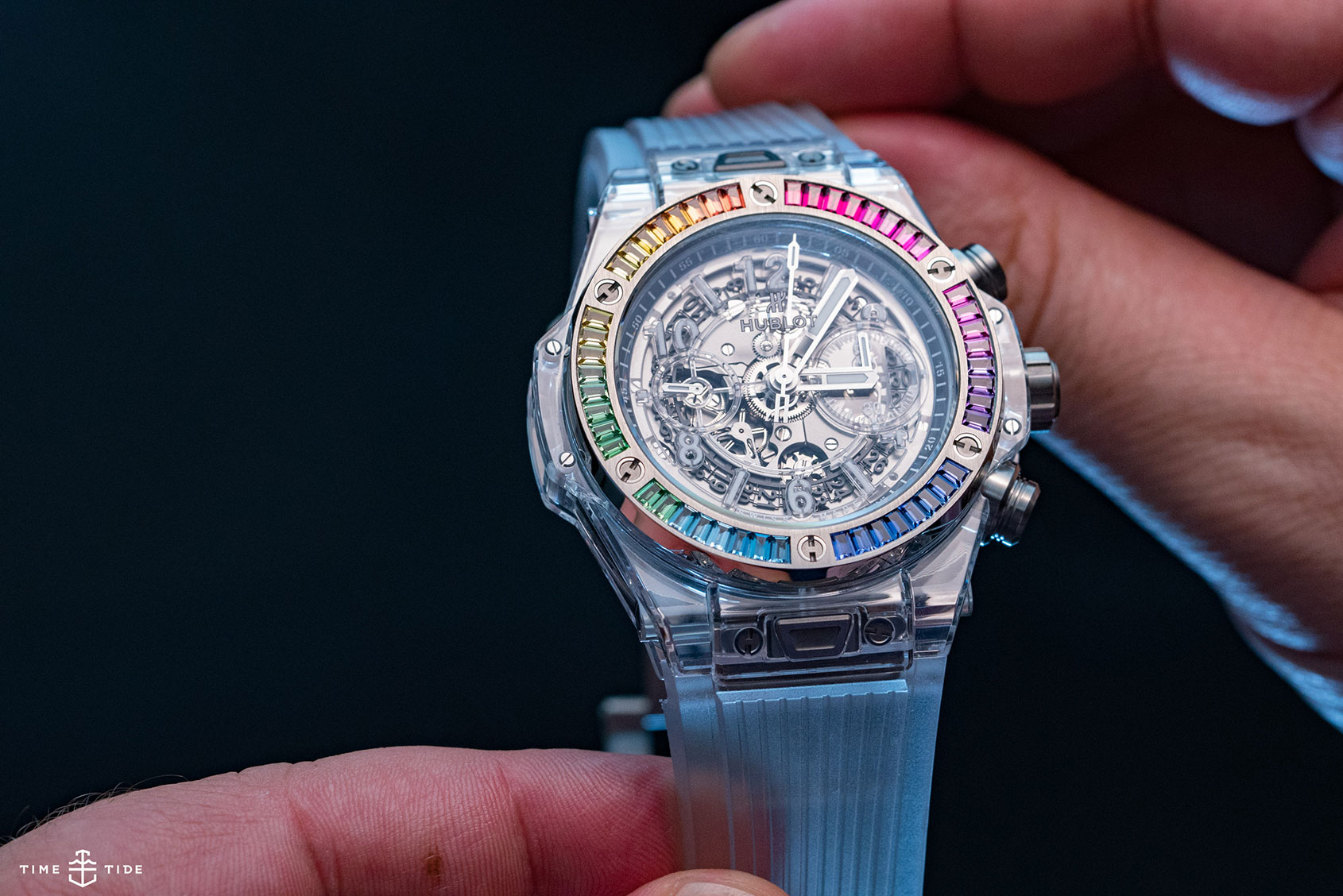 Big Bang Unico Sapphire Rainbow Australian pricing and availability
Big Bang Unico Sapphire Rainbow, limited to 50 pieces, $108,000