HANDS-ON: The Haven Watch Co. Chilton
Nick Kenyon
In an unending stream of vintage-inspired wristwatches that are just a little bit off (you know what I mean), you cling to a watch that gets it right like a life raft. The Haven Watch Co. Chilton is exactly that life-saving device, with it tastefully sized at 37mm, and offering a visually compelling dial.
Taking inspiration from the colourful yachting chronographs of the '70s, the Chilton has the details considered. The chronograph is available in two different dial colours, which are a creamy white or a deep midnight blue, both of which feature contrasting sub-dials in a compax layout.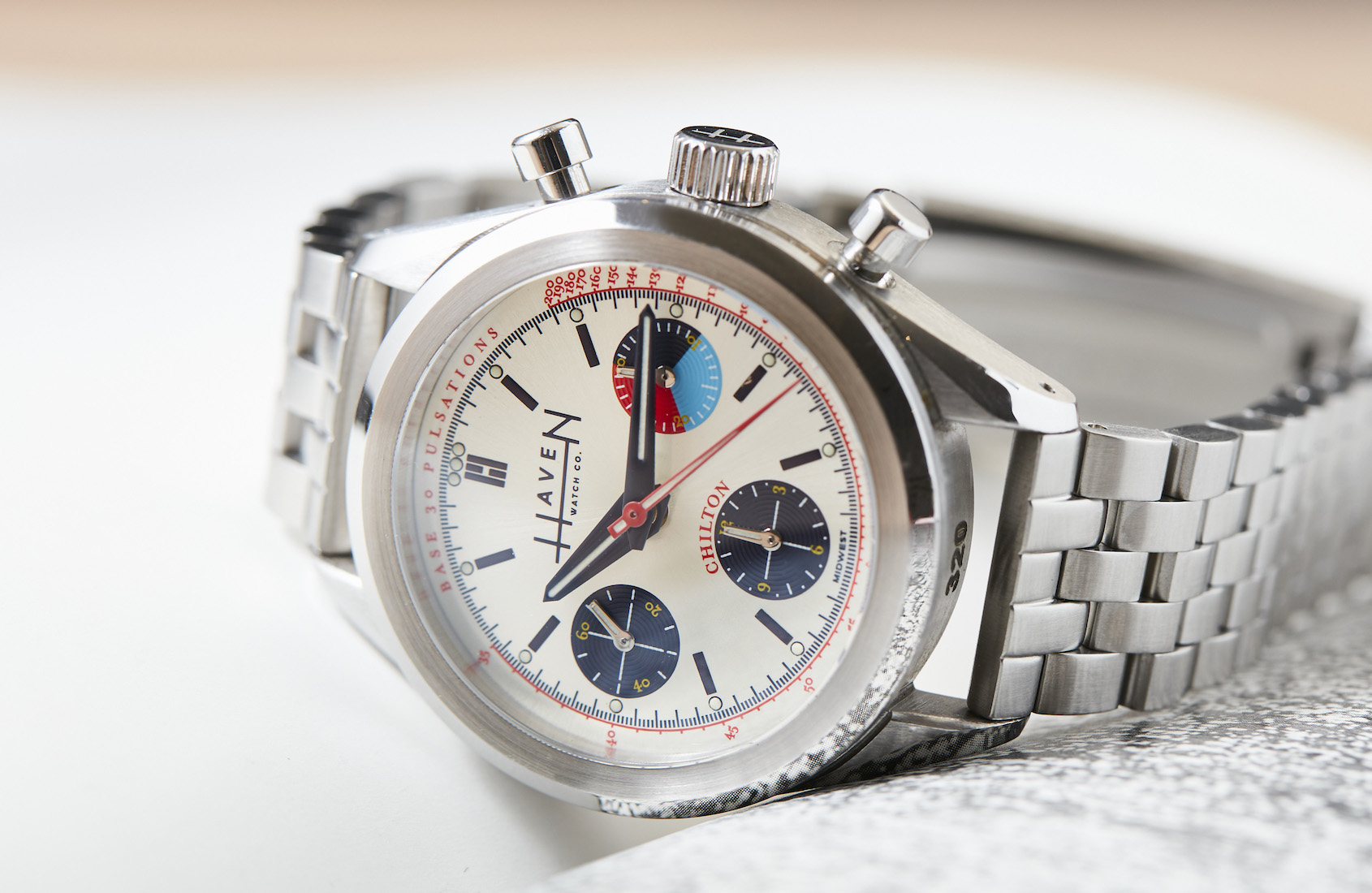 We were lucky enough to get a closer look at the white dial version, which has a pulsations track around the perimeter of the dial. Originally used by medical professionals, a pulsations track is an interesting choice by the folks at Haven Watch Co, specifically because of the highly collectible nature of vintage chronographs with this feature. This added detail isn't an accident, and goes to show that the people behind Haven are genuine watch enthusiasts.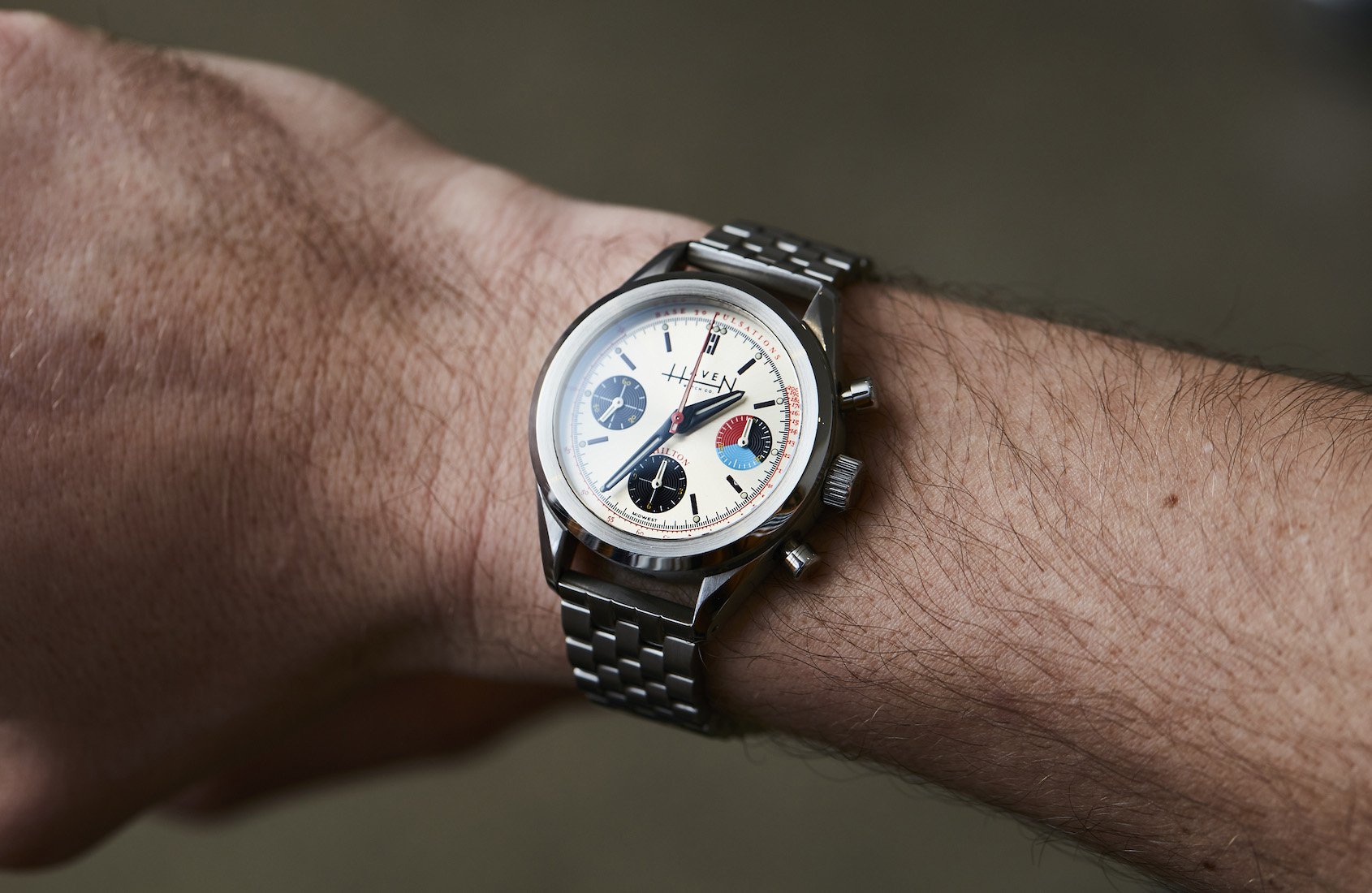 The rest of the dial is evenly spaced, with small sub-dials that include a 30-minute counter, which is colourfully divided into 10-minute intervals that really catch the eye.
The watch comes on a 5-link brushed steel bracelet that matches the brushed areas of the 316L steel case, as well as a leather strap. The brushed finishing of the case is contrasted with polished areas, including the bezel and attractively twisted lugs that curve to meet the vintage-inspired straight end-link bracelet. As I said, they get the details right.
While the dial is one of the more charming you're likely to clap eyes on, it covers a movement that offers something more unusual. Housed inside the goldilocks-sized case is the brand new SW510M from Sellita, boasting 58 hours of hand-wound power reserve. The movement hacks for accurate time setting, and thanks to being hand-wound is relatively slim, keeping the profile of the watch to 13mm.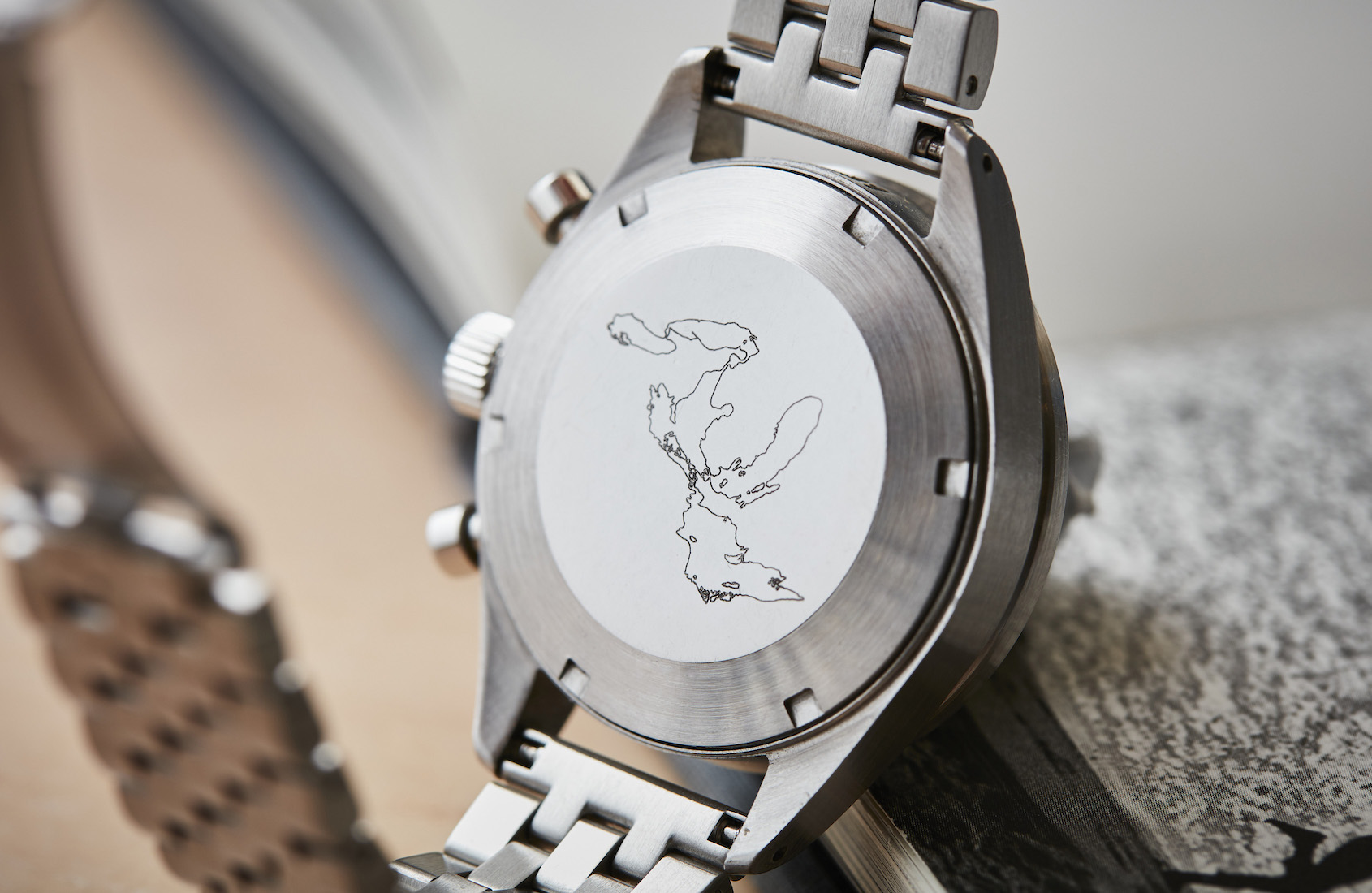 The solid titanium caseback doesn't allow a view of the Geneva striped movement below, but it does give a subtle nod to the Haven Watch Co's place of birth with an outline of the Great Lakes of Minnesota.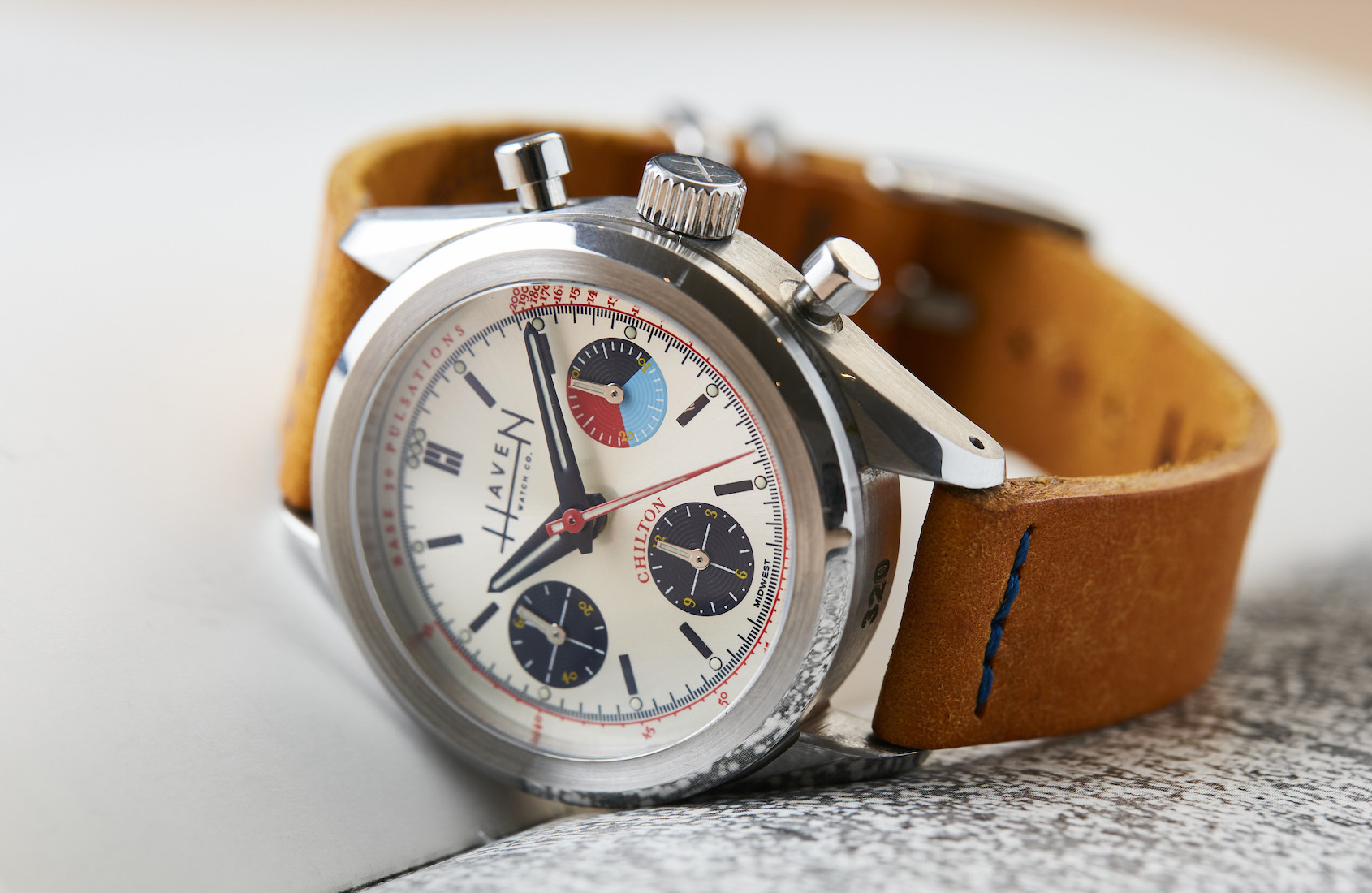 The Haven Watch Co. Chilton is refreshing in that it has clearly been given some serious thought by people who love wristwatches. Despite coming from a relatively young brand, this is a far cry from a crowd-funded business that only charges you shipping. The Chilton is for enthusiasts and collectors alike, offering a faithfully expressed design that will age as gracefully as it has for the last half century, well into the next. Priced at USD $1799, it is available directly from Haven Watch Co.