HANDS-ON: The Ralph Lauren 'Negroni Bear' Polo Bear watch made me want to wear black tie so bad, I did it in my garden
Time+Tide
With December around the corner, the end-of-year party season should be kicking off around about now, with Christmas drinks and all manner of other festivities. Alas, with the UK still awaiting its COVID fate, any cocktail parties on Bond Street or Mayfair are on ice for now.
Indeed, as lockdown ponders its own timeframe, it's all a bit bleak for us Brits at the moment. Cue a timely pick-me-up in the form of Ralph Lauren's 'Negroni Bear' Polo Bear limited-edition watch in collaboration with The Rake.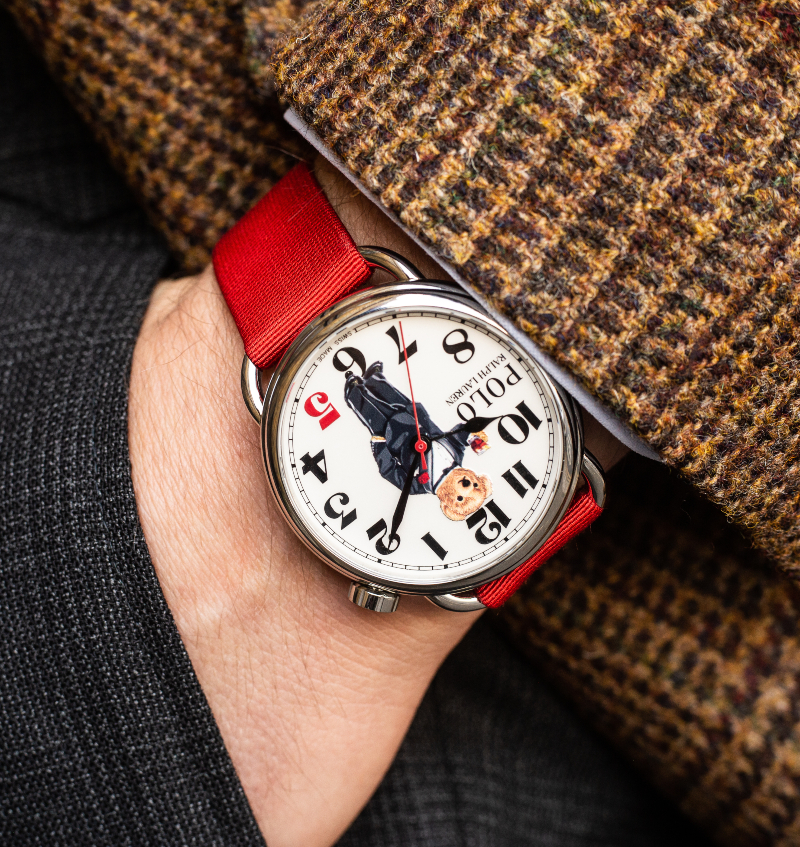 When it dropped on my doorstep, it got me feeling fuzzy, furry and celebratory. Because Polo Bear is an icon with a rich history and his sartorial style has become legendary over the past three decades.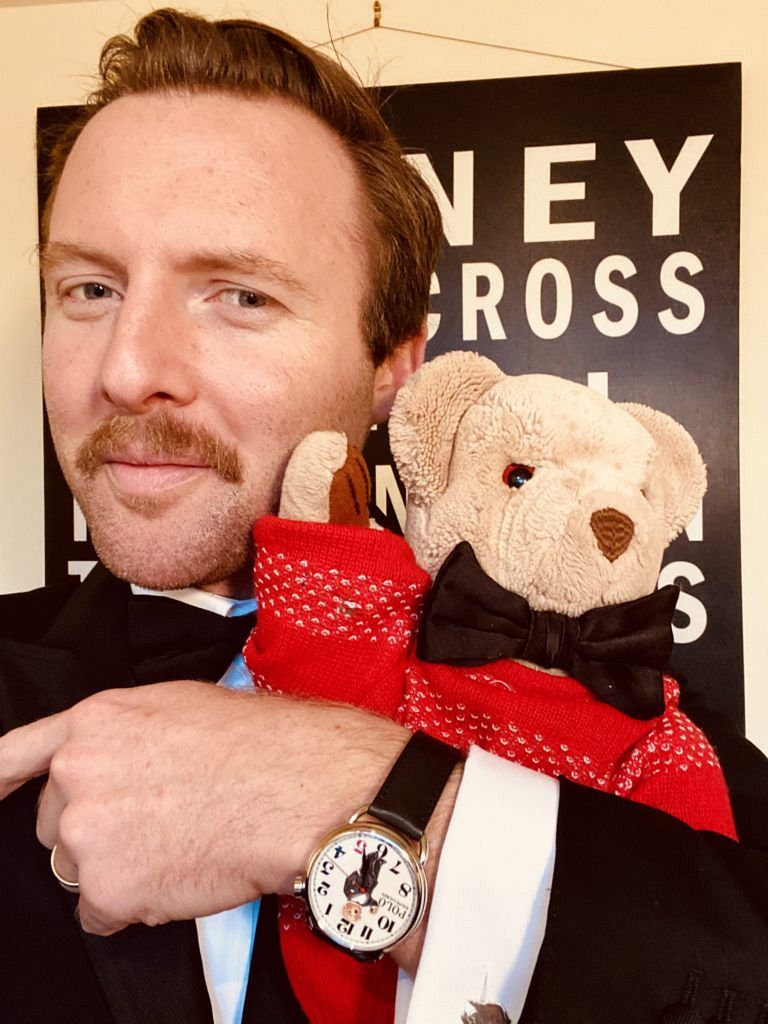 So, Negroni time, yes please. In fact, I went one step further and dusted off the tux for the occasion – something Mr Ralph Lauren and our good friend at The Rake, Wei Koh, would surely approve of. I also dug out my Polo Bear lookalike from my childhood to share a toast to the party season that might never be this year, because there's no harm in embracing a bit of silliness once in a while and not taking ourselves too seriously – a motto that Ralph Lauren has long abided by in both business and life.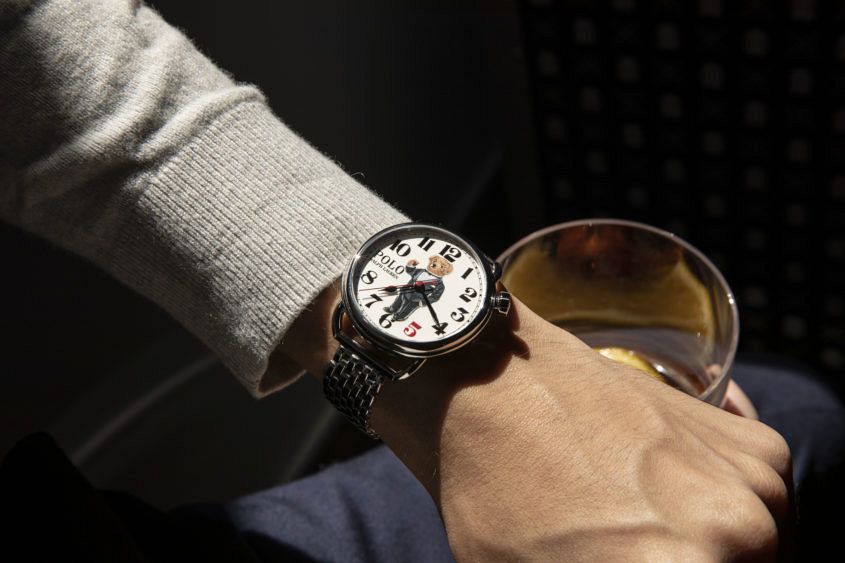 Adding to this sentiment, Wei couldn't have put it better himself when he said of this limited-edition piece, "throughout 2020 the Negroni has become a symbol of resistance, its distinct orange hue burning bright against the darkness. And so without hesitation we requested that the Polo Bear be enjoying this libation as he too would be standing strong against this unforgettable year." We'll drink to that. Now here are the technicals because the movement isn't half bad either. 
The case
The bear is hardly the smallest animal in the woods and this watch is zoologically accurate in that respect. Measuring up at 42mm in diameter and 10.7mm in thickness, this watch sits on the larger side of the spectrum. Wire lugs add interest to the stainless-steel case with the crown jauntily positioned at 2 o'clock.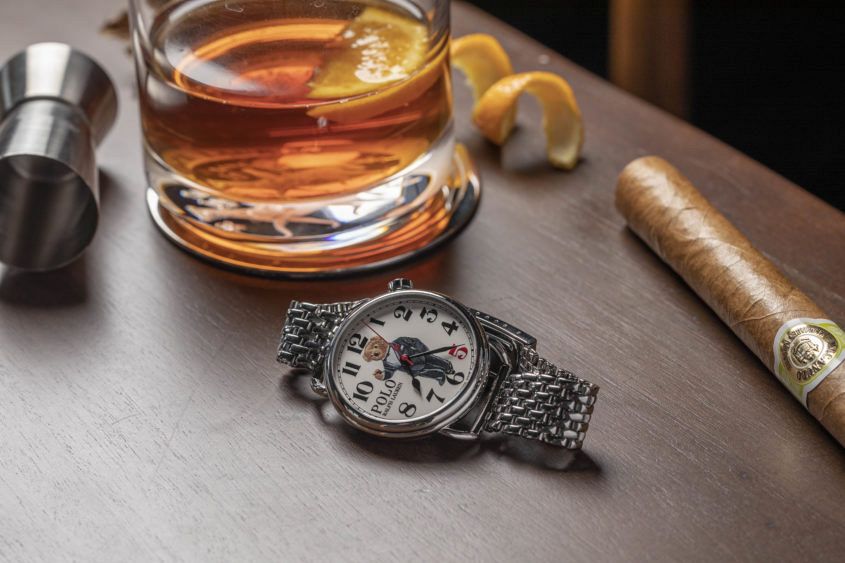 The dial
A creamy white lacquer dial is distinguished by the adorable Polo Bear who, at the age of 29, has written himself into fashion and popular-culture folklore. This versatile fellow was spotted on a skateboard in 2020 but looks resplendent here in black tie. The deep orange five echoes the rich tones of the bear's cocktail while the brand name is conspicuously positioned at 9 o'clock. The indices have a slight art-deco twist that adds to the prevailing air of decadent panache. But what really makes me smile is every time I check the time, I catch a glimpse of Polo Bear holding up his drink to toast me. In other words, it's Negroni o'clock no matter the time.

The movement
Yes, the dial may be playful but this is a serious movement. Visible through the exhibition caseback is a Swiss-made automatic movement called the Calibre RL200, which looks like a close relative to the trusty ETA 28 series movements.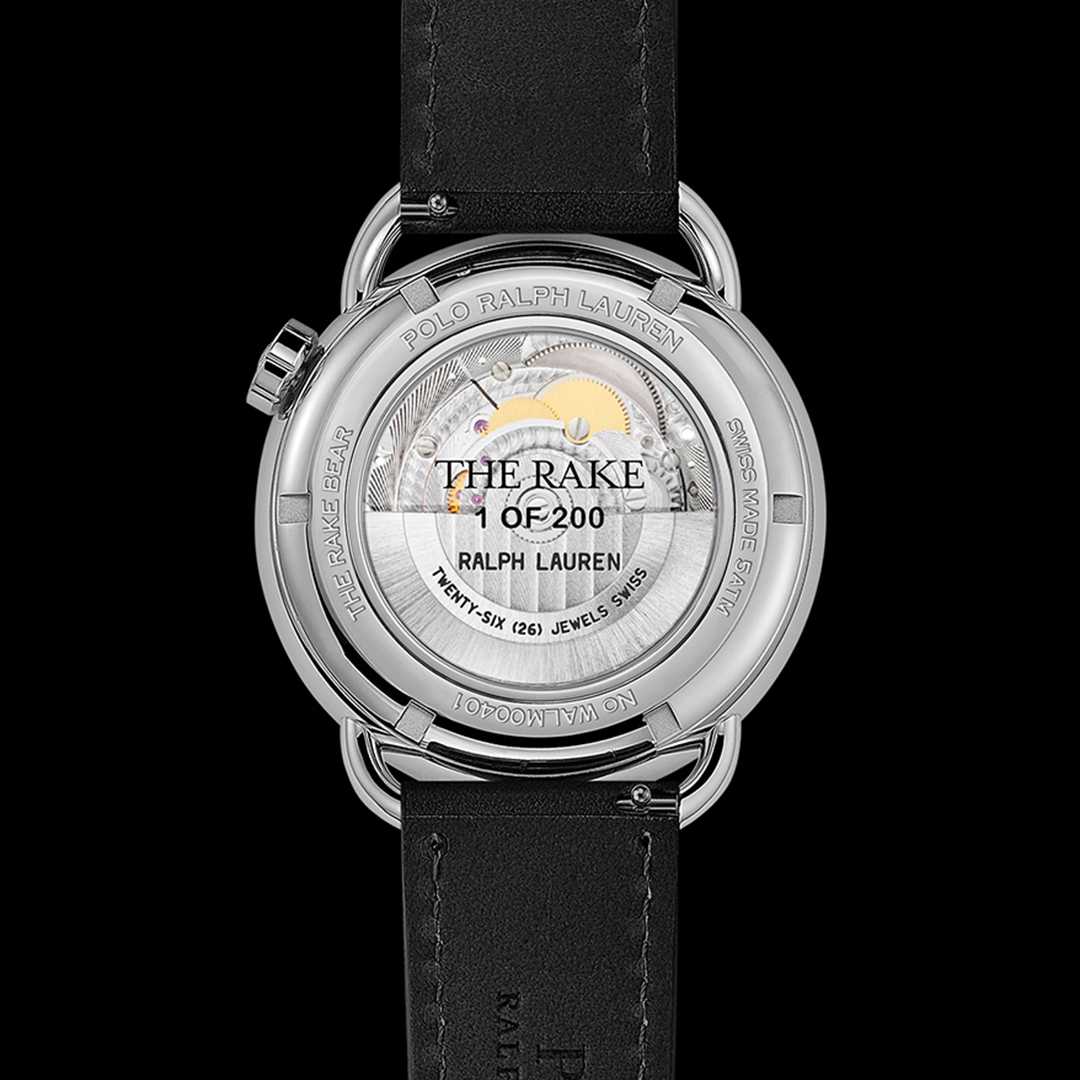 With a power reserve of 38 hours, it's not too shabby and adds reassuring substance to this playful addition to your collection. 
Ralph Lauren 'Negroni Bear' Polo Bear price and availability: 
The Ralph Lauren 'Negroni Bear' Polo Bear is £1680 and is limited to 200 pieces worldwide. It will arrive with a black calf strap as well as a Negroni-orange grosgrain strap.