The Grand Seiko SBGW297 & SBGW299 bring back bracelets to 36.5mm 44GS cases
Zach Blass
The new Grand Seiko SBGW297 & SBGW299 are the 4th and 5th introduced 36.5mm 44GS-cased watches
They are the first of the five to use 'fan' textured dials and the first standard production entries affixed to a bracelet
Neither are limited, with November 2023 availability, priced at US$5,400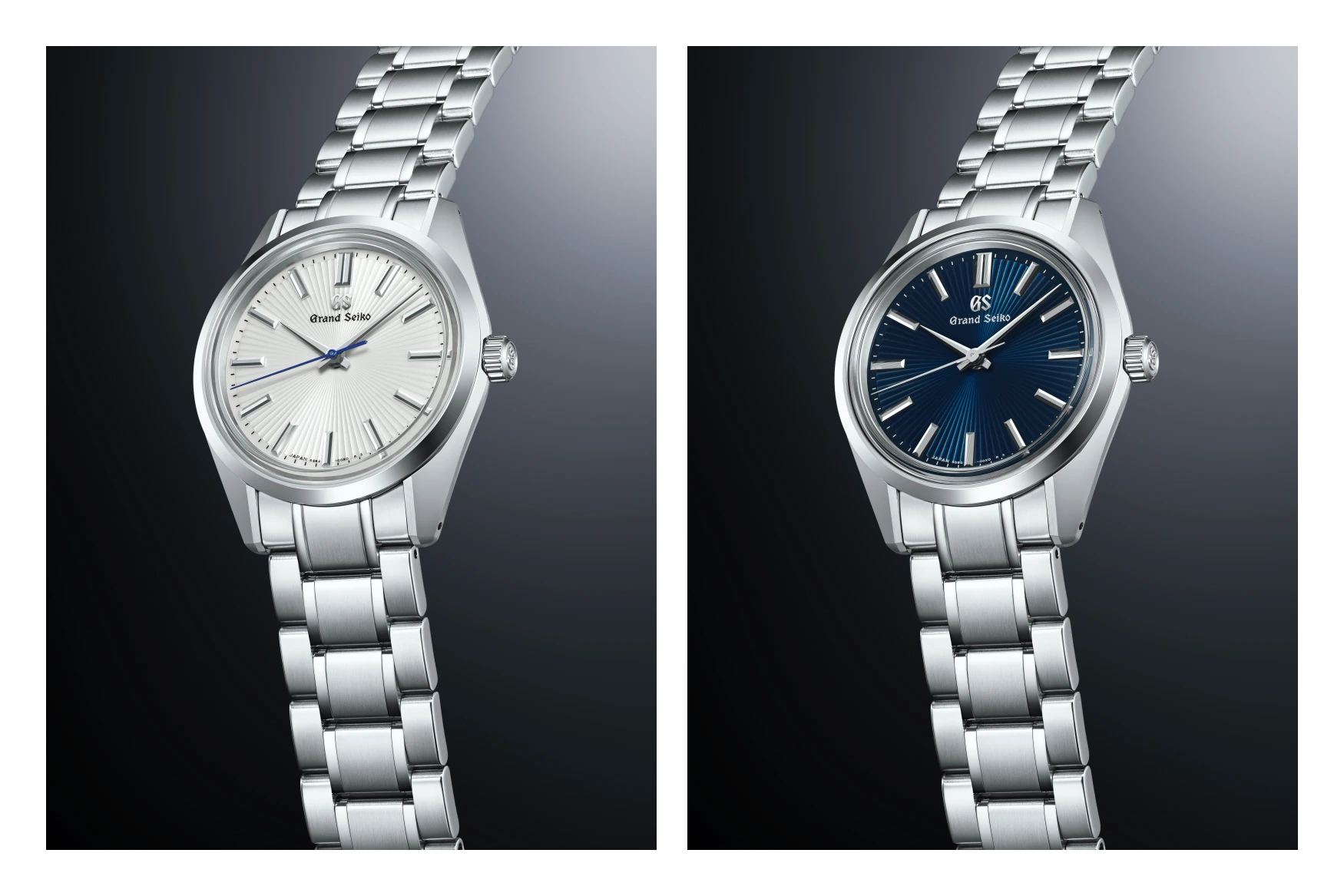 A common criticism Grand Seiko receives about their watches is that they can be too large in diameter or too thick, particularly concerning their chronographs and divers. The reality is, Grand Seiko produces watches in a wide spectrum of diameters, ranging from 27mm to 48mm. The largest two, according to their online boutique platform, are the 37mm-39mm segment with 57 watches listed and 40mm-42mm with 93 watches. These numbers align with the market preferences of today, with sportier pieces being the majority within their 40-42mm segment, and more casual and dressy references within the smaller 37-39mm span. Looking at their 37mm SBGW line in particular reveals a collection of handsome, colourful pieces that do not tick all of the 'daily wear' boxes for buyers with more active lifestyles, especially because of their 30-metre water-resistant rating. The SBGW289 offered a solution, with a 36.5mm, 44GS-cased design that returned the brand's iconic case geometry closer to its original vintage proportions, while also offering a watch that was 100 metres water-resistant. Unfortunately, the SBGW289, with its Kira-zuri-meets-Shunbun cherry blossom pink dial, was a limited edition of 1,200 pieces. The SBGW291 and SBGW293 would follow as standard production fixtures, but they were offered on leather straps, rather than five-piece link bracelets. So, it was fantastic to have 36.5mm 44GS-cased watches in regular production. But, where is my bracelet? Well, the new SBGW297 and SBGW299 correct that potential pitfall.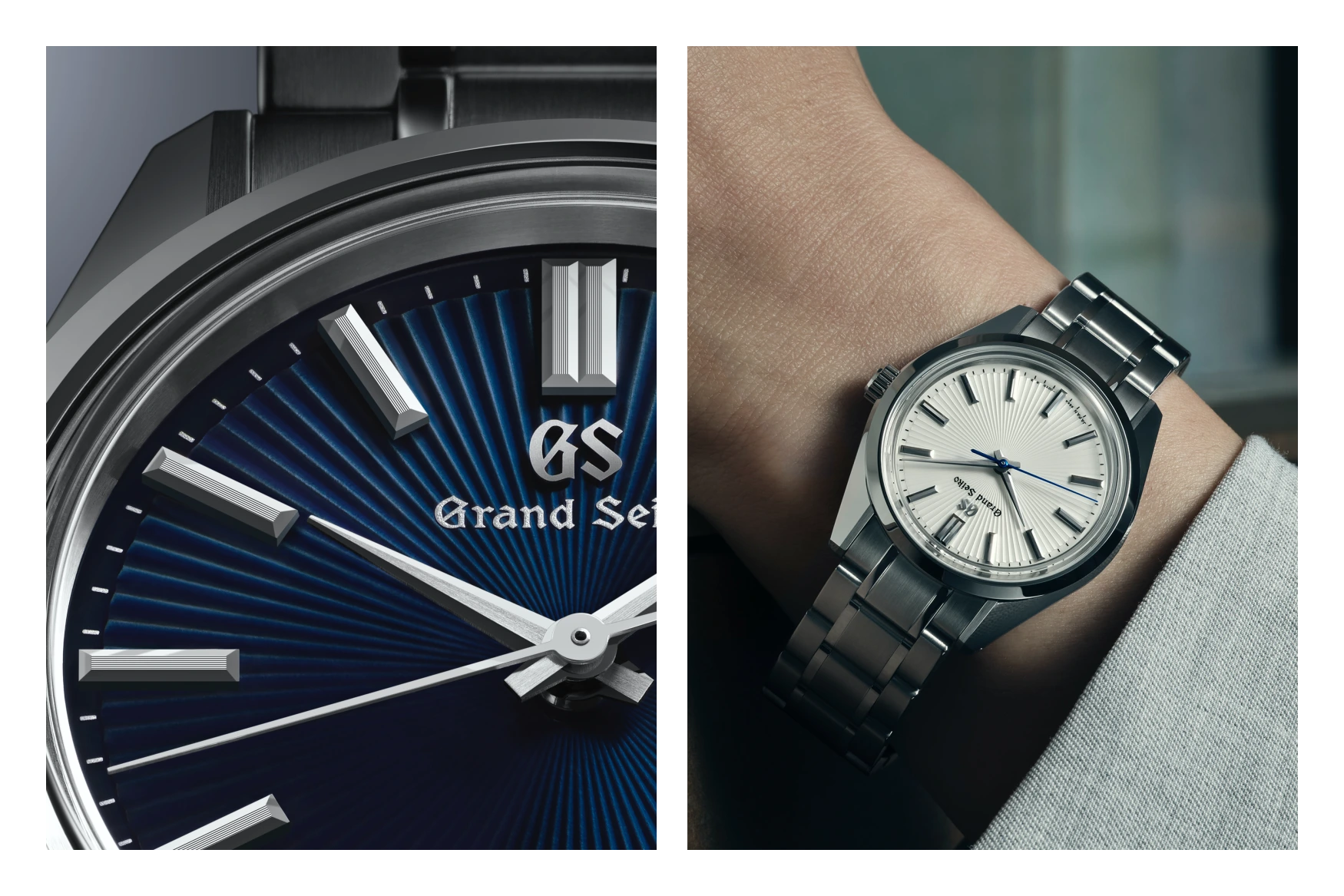 While smaller in stature, the Grand Seiko SBGW297 and SBGW299 offer everything you would expect from the larger 44GS designs. Exceptionally hand-finished cases, with alternating hairline brushed and mirrored zaratsu surfaces, and, of course, the signature shoulder blade lugs with a distortion-free polished finish. The 36.5mm case is equally water-resistant to the 40mm models at 100-metres, with a screw-down crown, but it has the advantage of being noticeably thinner at 11.6mm and very compact across the wrist at 42.7mm lug-to-lug. As a Grand Seiko fan and owner, this case's debut in 2022 really excited me. It was a pound-for-pound strong alternative to the likes of my Datejust 36, at least when offered on a bracelet. Now, I am not diminishing the value of the leather-strapped SBGW291 and SBGW293, but to be at their strongest, I did wish they were also available out of the gate on a bracelet.
The SBGW297 and SBGW299, being the first regular-production models to be offered on the bracelet at retail solves this potential pitfall. They also welcomingly introduce the fan-favourite ridged-texture dial within the segment of their 36.5mm 44GS-cased watches – in versatile blue or white, no less. Aside from their colour, the dials are identical in layout and use a sunburst finish. They are both three-handers with diamond-cut applied indices, pure in their look with no date or power reserve indications. Looking closer, I really dig the stepped-down outer minutes track perimeter with a contrasting concentric texture. The only subtle differences are the fact that only the white dial has a blued second hand, and that the indices on the dark blue are hairline brushed on top to remain bright against the darker dial, while the white dial opts for mirror-polished indices. You cannot see the movement within either reference, as the manually wound, in-house, 72-hour power reserve 9S64 calibre ticks beneath a solid caseback.
I am glad to see the range of 36.5mm 44GS-cased watches grow within the regular production catalogue. Clearly due to personal bias owing to my 6.5-inch wrist, I would love to see a Spring Drive calibre developed to fit in this case as well. Grand Seiko deserves some praise for introducing a bracelet to this segment, giving it much needed variety. While it is great that the watch is 11.6mm thick, this is in part due to the hand-wound 9S64 movement. How much would the thickness have increased were it an automatic? Could it remain under 12mm thick? The 9S64 is also not a hi-beat calibre, beating at the more standard 4Hz rather than 5Hz. These are arguably the only compromises when making the jump down to 36.5mm. In a space where watch buyers are becoming more interested in more vintage proportions, I can only hope Grand Seiko continues to explore watchmaking within this more compact case.
Grand Seiko SBGW297 & SBGW299 pricing and availability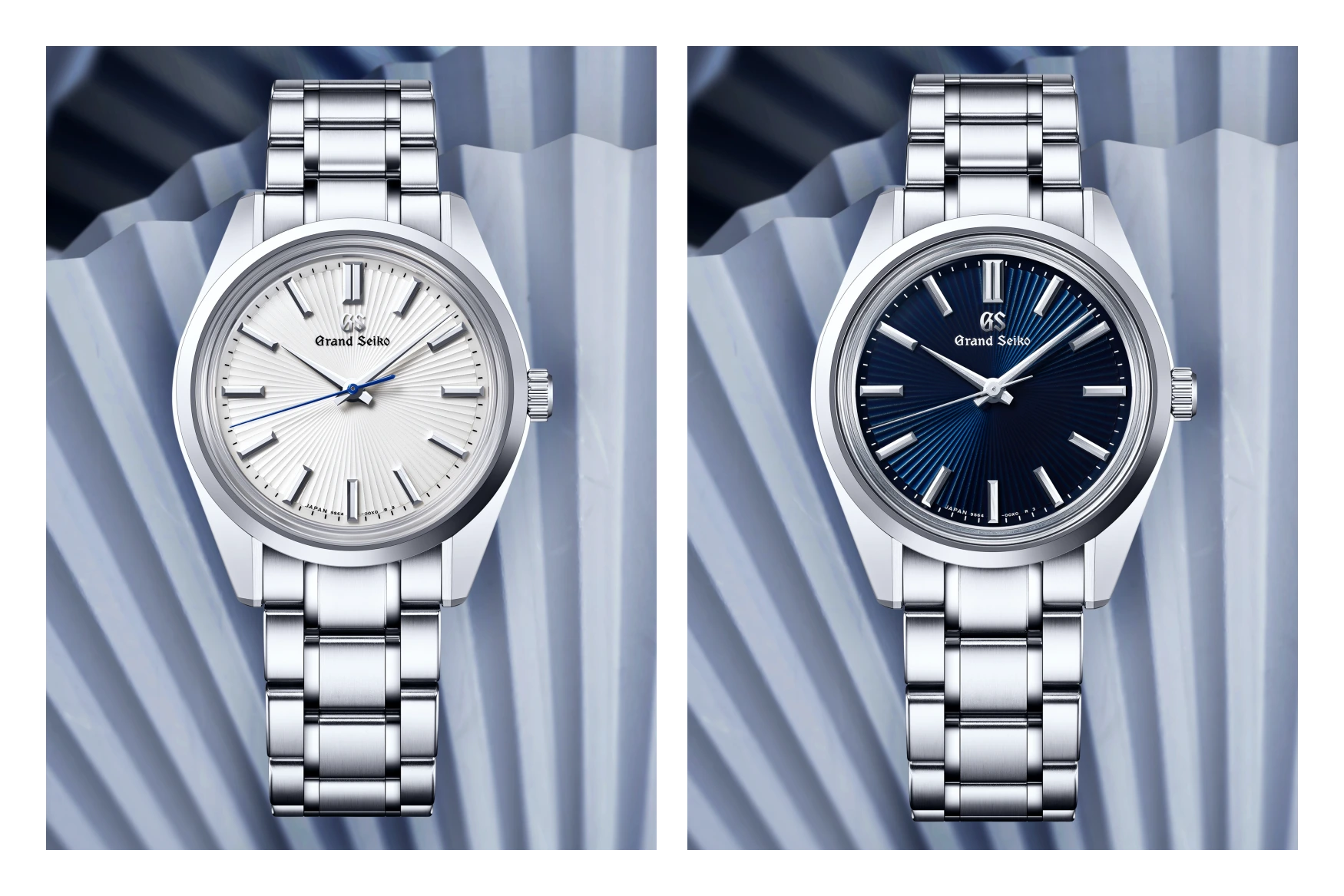 The Grand Seiko SBGW297 and SBGW299 are both Heritage Collection, Mastershop models and will be available at Grand Seiko Boutiques and authorised retailers starting November 2023. They are also available now for pre-sale on Grand Seiko's online boutique platform. Price: A$8,100, US$5,400
Brand
Grand Seiko
Model
Heritage Collection 44GS Manual-winding
Reference Number
SBGW297
SBGW299
Case Dimensions
36.5mm (D) x 11.6mm (T) x 42.7mm (LTL)
Case Material
Stainless steel
Water Resistance
100 metres, screw-down crown
Crystal(s)
Box-domed sapphire
Dial
White and dark blue
Strap
Three-link steel bracelet, folding clasp with push button release
Movement
Calibre 9S64, in-house, manually wound
Power Reserve
72 hours
Functions
Hours, minutes, seconds
Availability
November 2023
Price
A$8,100, US$5,400