British watchmaker Bremont may have only been around since 2002, but in that time they've earned respect for watches that are durable and robust to an extreme degree, and British to a tee at all times throughout. Few breakthroughs have helped this reputation quite as much as the significant percentage of watches Bremont produce being set aside for an increasing number of men and women serving in armed forces across the globe. Bremont are also, impressively, official suppliers to the British Ministry of Defence. Their most recent collection includes fit-for-purpose timepieces for several different disciplines, whether that be pilot's watches, dive watches or field watches. Here are five we've tried and tested.
BREMONT ARGONAUT
A simple three-handed watch with a dual crown system (located at 2 and 4 o'clock) and a super-compressor dive watch style design, the Argonaut's main feature is its internal rotating bezel, designed for tracking elapsed time. Of the three new HMAF watches, this one is inspired by the Royal Navy. At 42mm and with nothing but the centrally mounted time and a 3 o'clock date to distract, the Argonaut is a highly legible watch.
Ref No: HMAF-Argonaut / Case size: 42mm / Case material: Steel / Movement: BE-92AV / Price: $4750
BREMONT BROADSWORD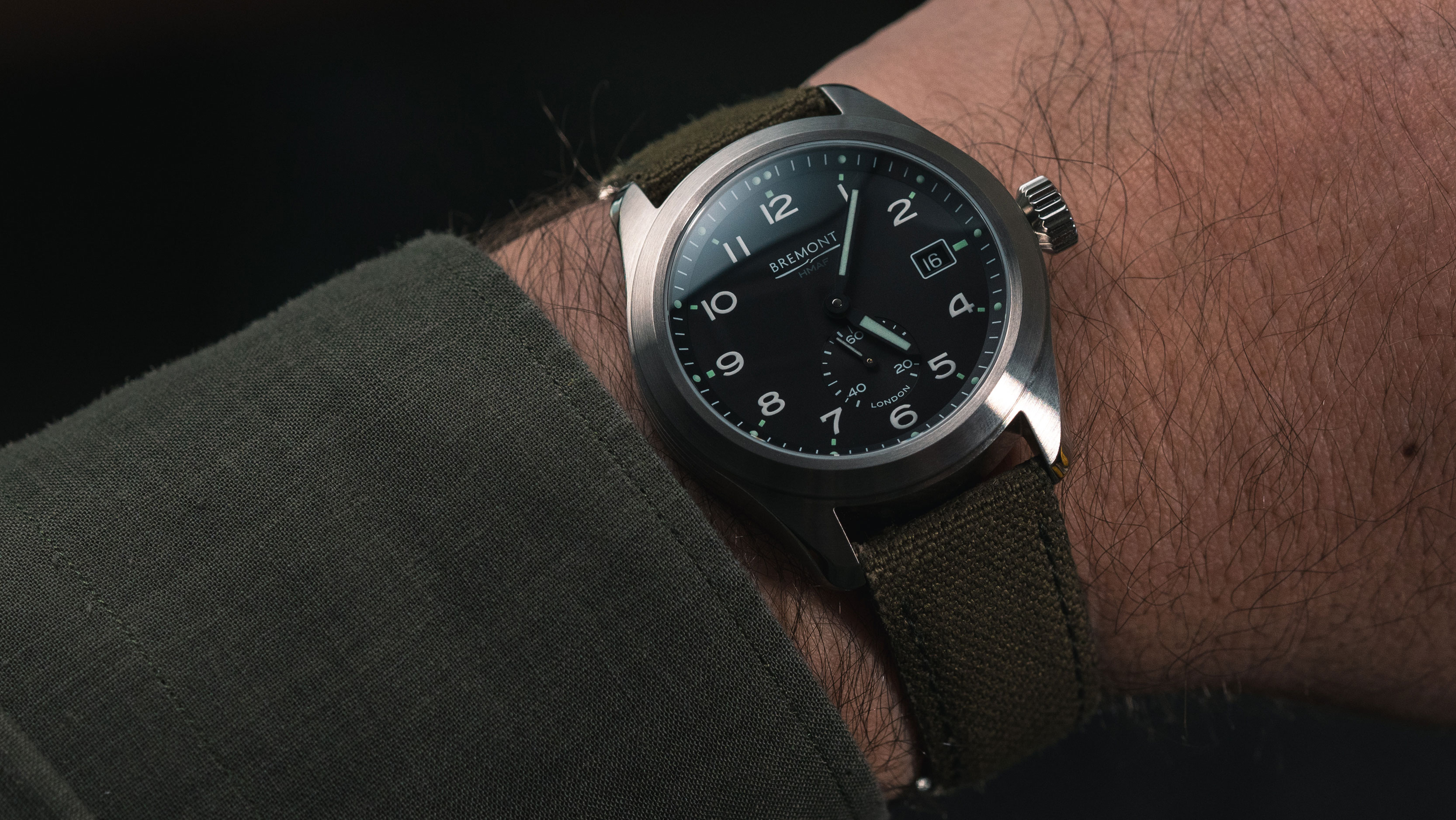 This year, Bremont announced the HMAF (Her Majesty's Armed Forces) collection, which saw three models debut in brand new case designs for the brand. The Broadsword is a three-handed automatic with the time and date. The Broadsword's looks were clearly inspired by the "Dirty Dozen" watches of World War II. And while Bremont wasn't around to support the forces at the time, this offering proves the company now has what it takes to make rugged, reliable timepieces for the highest level of the military.
Ref No: HMAF-Broadsword / Case size: 40mm / Case material: Steel / Movement: BE-95-2AV / Price: $4400
BREMONT ARROW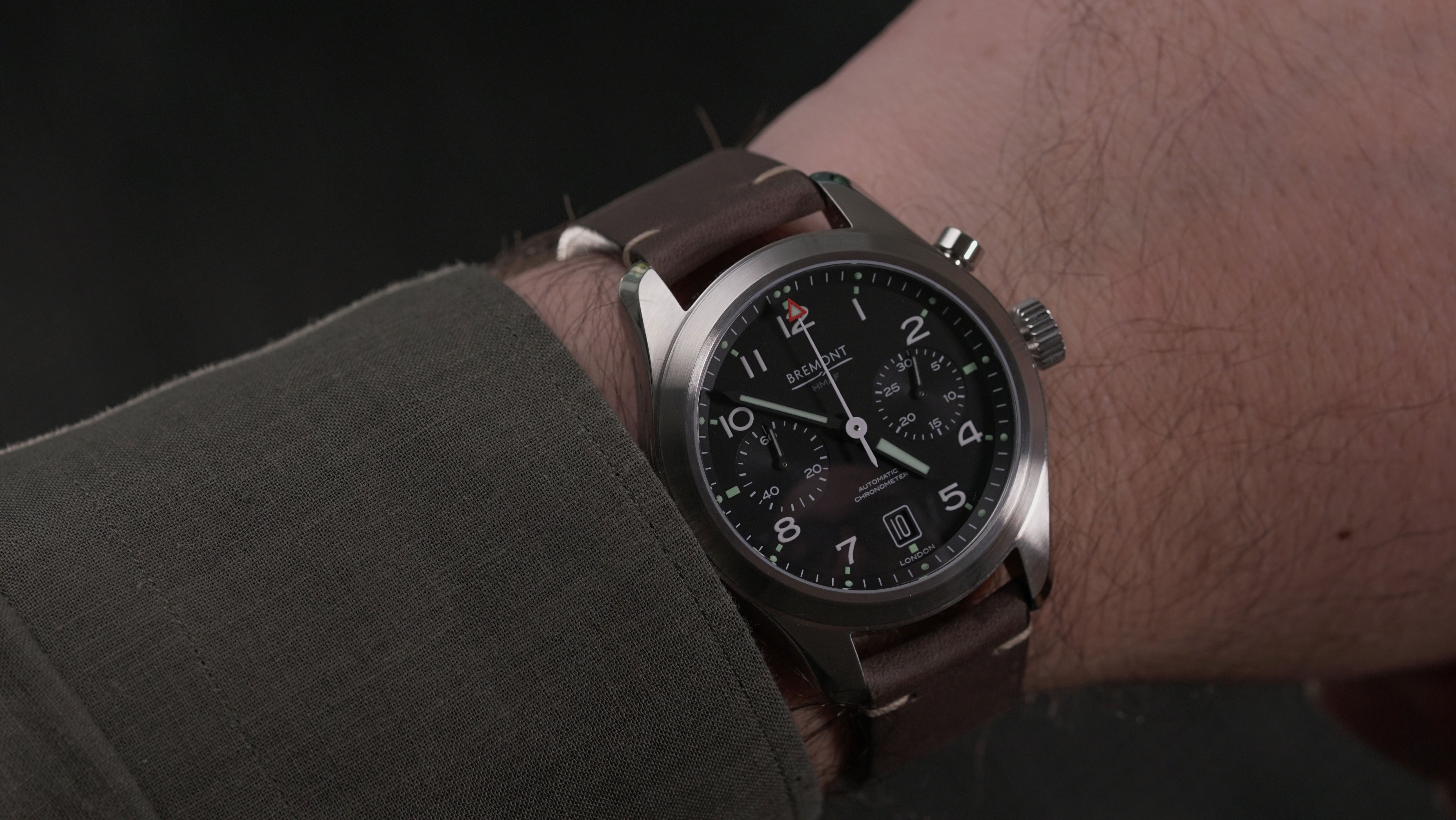 The Bremont Arrow is a single pusher chronograph and the largest of the new HMAF collection from the British brand. A dual-register chronograph, the Arrow shows elapsed seconds via the red arrow-tipped central seconds hand, accruing up to 30 minutes by way of the counter at three o'clock. The going seconds are displayed by the sub-dial at 9 o'clock. Bremont's new solid-case design is used, retaining the same WWII-inspired silhouette of the Bremont Broadsword.
Ref No: HMAF-Arrow / Case size: 42mm / Case material: Steel / Movement: BE-51AE / Price: $6100
BREMONT MBIII 10TH ANNIVERSARY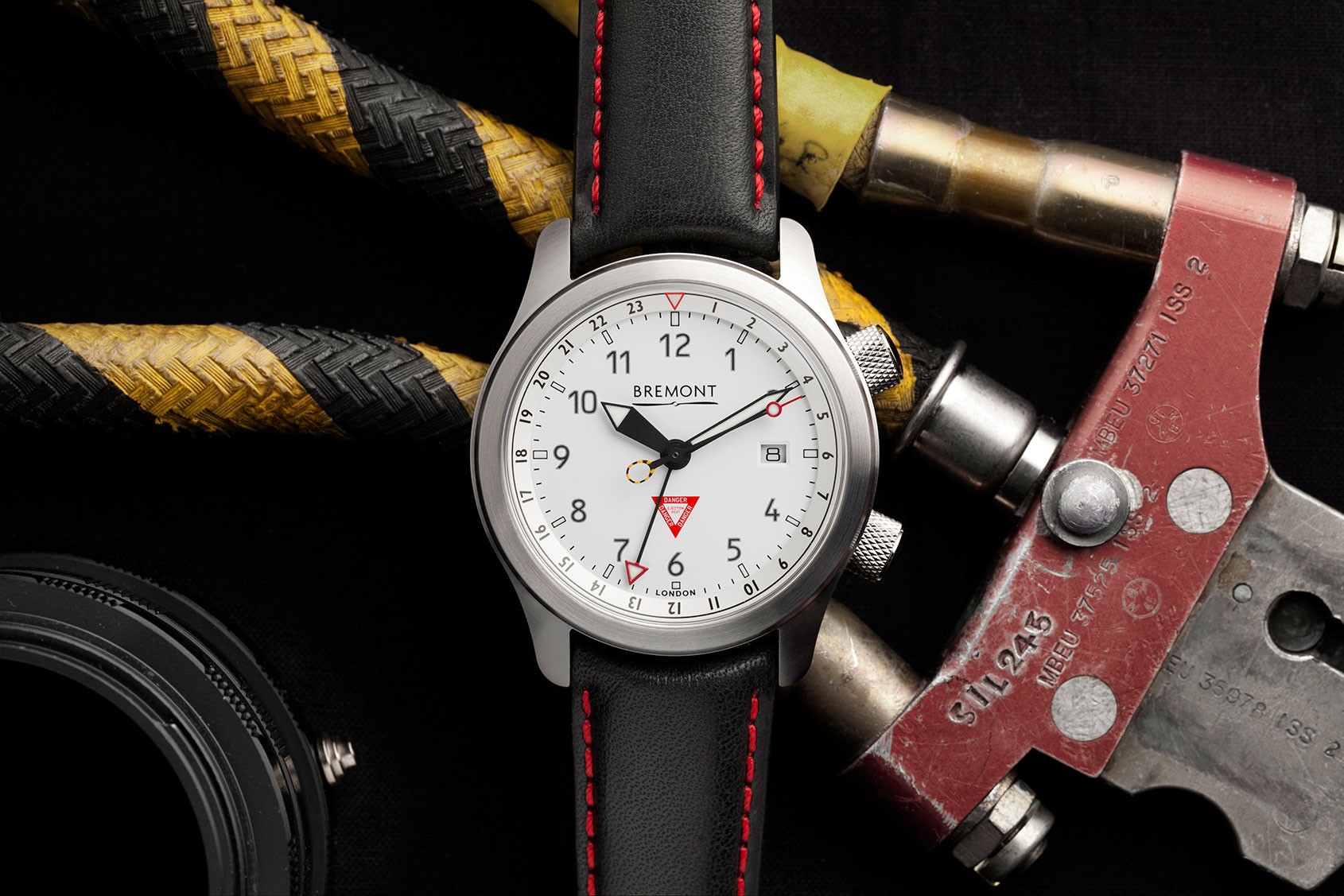 Perhaps the cornerstone of the Bremont brand has been the Martin-Baker collaboration. No collection of watches has endured for so long at the height of visibility. The ingenious trip-tick case design, with its characterful coloured case barrel enabling myriad colour combinations, has carved an excellent reputation for this British brand. It is fitting, then, that the 10th anniversary is marked with a new model limited to just 310 pieces.
Ref No: MBIII/WH / Case size: 43mm / Case material: Steel / Movement: BE-93-AE / Price: $7500
BREMONT S300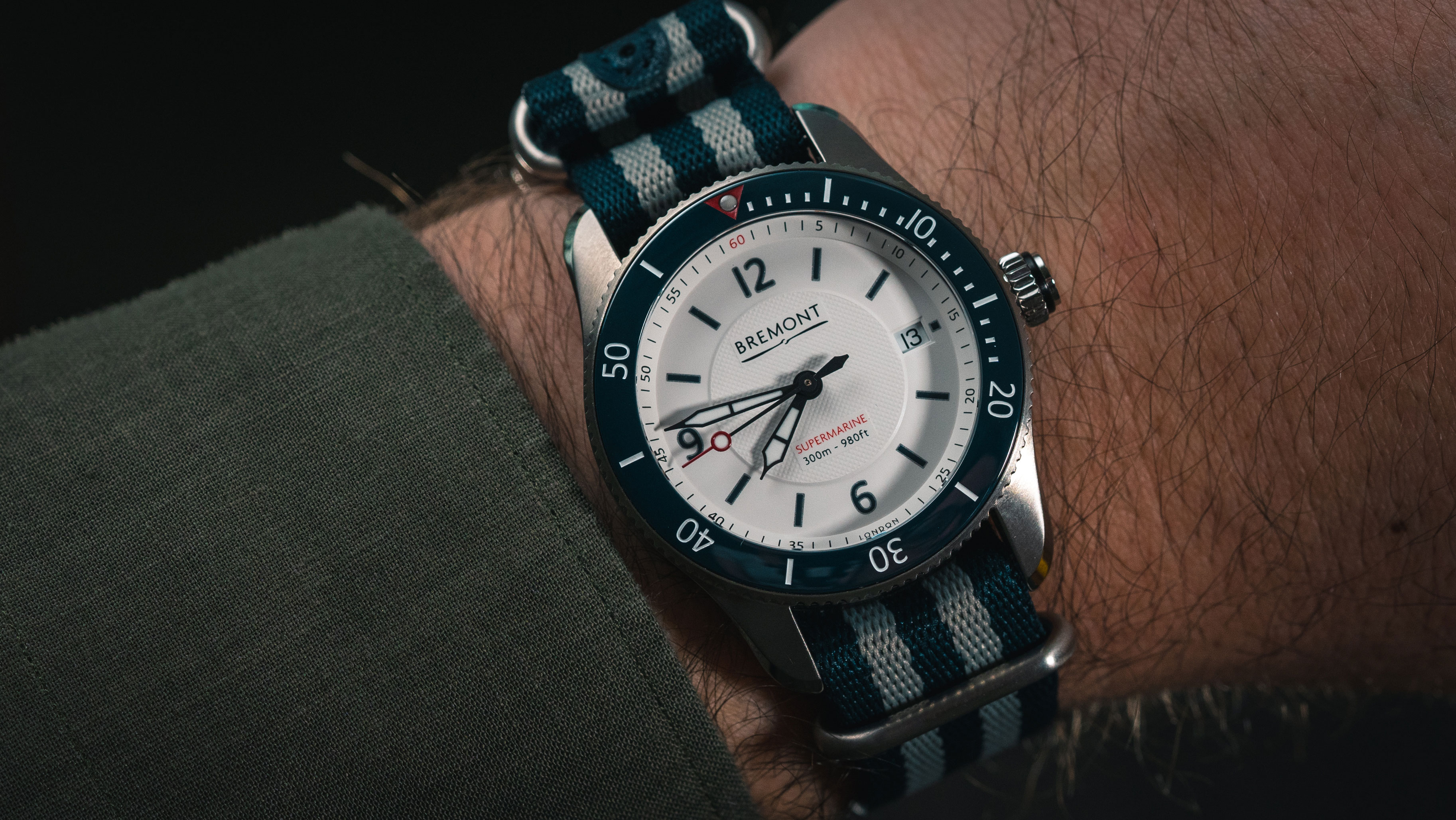 The S300 range was launched a couple of years ago as an alternative to the popular S500 family. A reduced size, lower profile and throwback styling made this model an instant hit with an audience looking for something a little more retro, and a little more wearable. The appeal of the S300 range is in its simplicity. Robust daily beaters with a nautical flavour, the collection strikes a nice balance between the very tool-oriented S500/2000 range, and the more characterful and eye-catching MB series.
Ref No: S300/WH / Case size: 40mm / Case material: Steel / Movement: BE-92AV / Price: $5000