EVENT: Launching Time+Tide's NOW Magazine at our HQ (was a lot of fun)
Andrew McUtchen
On Monday, October 29 we threw a party to celebrate the launch of our new magazine. At least that's what we said the party was about. In Felix and my opening speech, though, we admitted that it was at least as much, if not more, about thanking our readers and the local watch industry that had supported us "since 2014". Because these are the people, in addition to the actual core team, who built Time+Tide. It was perhaps the brightest highlight of our nearly five-year history as a watch publication. It was a Monday. But few seemed to notice. It was awesome.
We hosted the event at Time+Tide's Cremorne headquarters in Melbourne, which was elevated somewhat, not only by our daily coffee-drinking gatekeeper Steve McQueen (photographed by the legendary Ron Galella), but also a Ferrari Portofino, which hinted to guests as to what was to come.
Special guests included actor Rodger Corser (the only man on earth who both my mum and wife have a crush on), transformation coach team Chief Brabon and Emilie Brabon-Hames, Co-Founder of Four Pillars Gin Matt Jones, Chin Chin head chef Benjamin Cooper, and leading watch industry figures, including General Manager of Rolex Patrick Boutellier, General Manager of TAG Heuer Pierre Blouin, Brand Manager of Hublot Joel Ruiz, and General Manager of IWC Florian Gutsmiedl.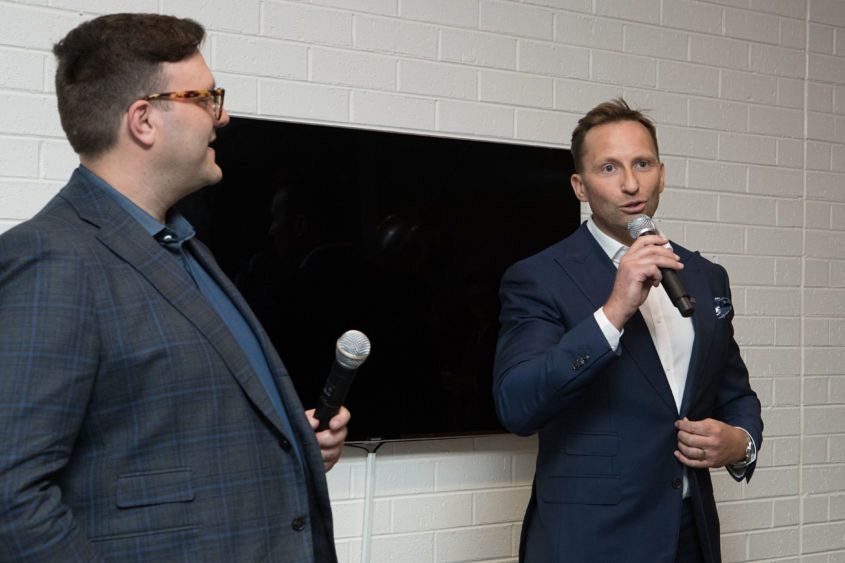 As I wrote in this post, the launch of NOW Magazine is a natural evolution for Time+Tide. Our strong belief is that, like watches, boutique print gives readers a tactile and emotional experience that can extend beyond a screen. We hope that NOW will accompany our readers on their weekend adventures, and to places they might find themselves out of reception.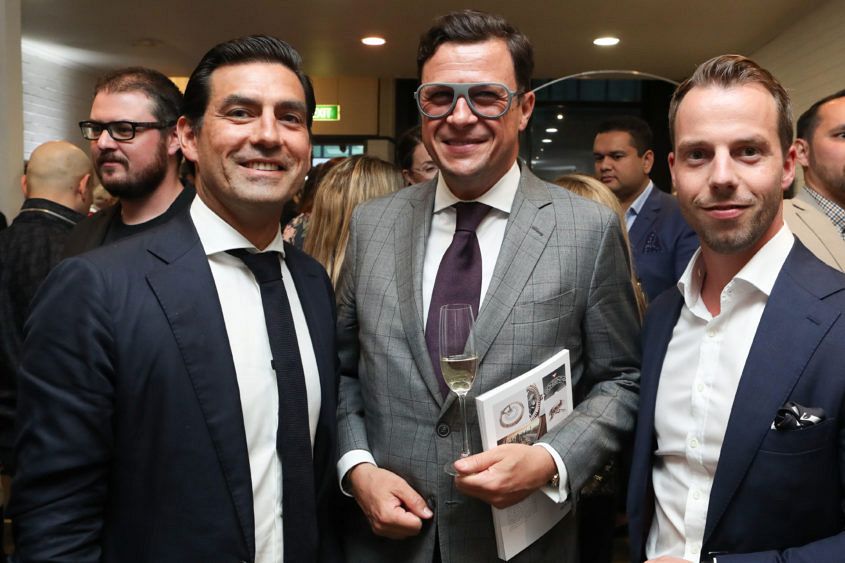 NOW curates the best watches of the year in one premium place, with practically all luxury watch brands represented and more than 200 watches listed, from $200 to more than $200,000. NOW will be distributed in the places and spaces where readers actually have the slow time to enjoy a heavy matt stock, gold-foiled magazine. Distribution partners include Kings Domain boutiques, Ferrari dealerships, numerous watch retailers in Australia and New Zealand, boutique co-working spaces, and a national café network with locations based on household income demographics.
The first print run of NOW will be 10,000 copies, and is available for purchase now in the shop and for digital download from mid-November.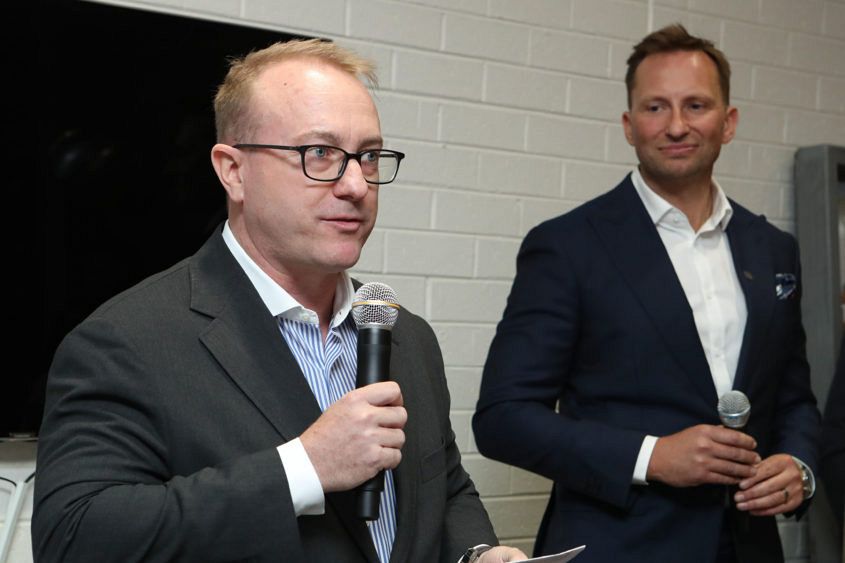 Guest speaker at the event, the President and CEO of Ferrari Australasia Herbert Appleroth, said: "I've enjoyed watching Time+Tide grow from its early beginnings, both as a watch lover and a regular reader. I've had a lot of feedback on the video I was in on the site, which proved to me we're talking to the same people."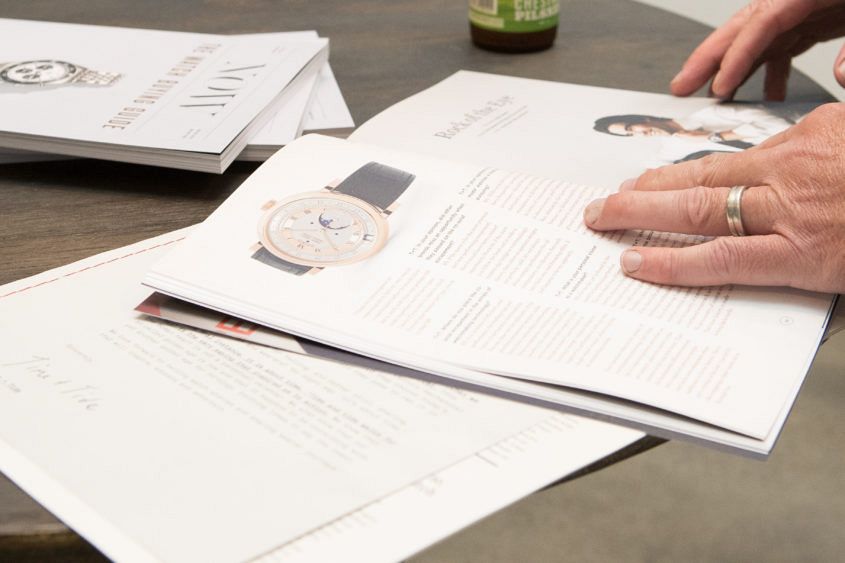 Matt Jones, Co-Founder of Four Pillars Gin, added: "Time+Tide's success, and now the move into a stunning print offering, mirrors the success of Four Pillars in lots of ways. There is a general move towards the appreciation of handmade, crafted products with a human story at the heart, and a gravitation towards consuming fewer but better things, whether those things are watches or gin."