Big watches for small wrists – 10 watches that wear smaller than their case diameters Part 1
Zach Blass
Yesterday, we published an explainer on why lug to lug measurement is a better fit-telling metric than case diameter. Today, we're continuing the theme, with yet more examples, this time with a focus on big watches that are suitable for smaller wrists. At the end of the day there is no substitute for trying on a watch in the metal, but making a trip to your local AD is not always an option. Lug to lug measurement, in my opinion, is the best way to guesstimate if a watch will flatter your wrist when buying a watch online – and this list proves it beyond doubt.  
All you need to do from here is learn the measurements of your best-fitting watch or any watch you have previously tried on that can serve as a benchmark for your wrist. As an example, I know anything over 50mm is unlikely to suit my wrist (which is why I opted for a Tudor Black Bay Fifty-Eight over the GMT as much as I love that Pepsi bezel). Let's explore 10 watches with compact lug to lug measurements in proportion to their case diameter. You may be surprised at some of these numbers…
Piaget Polo S (42mm x 46.8mm)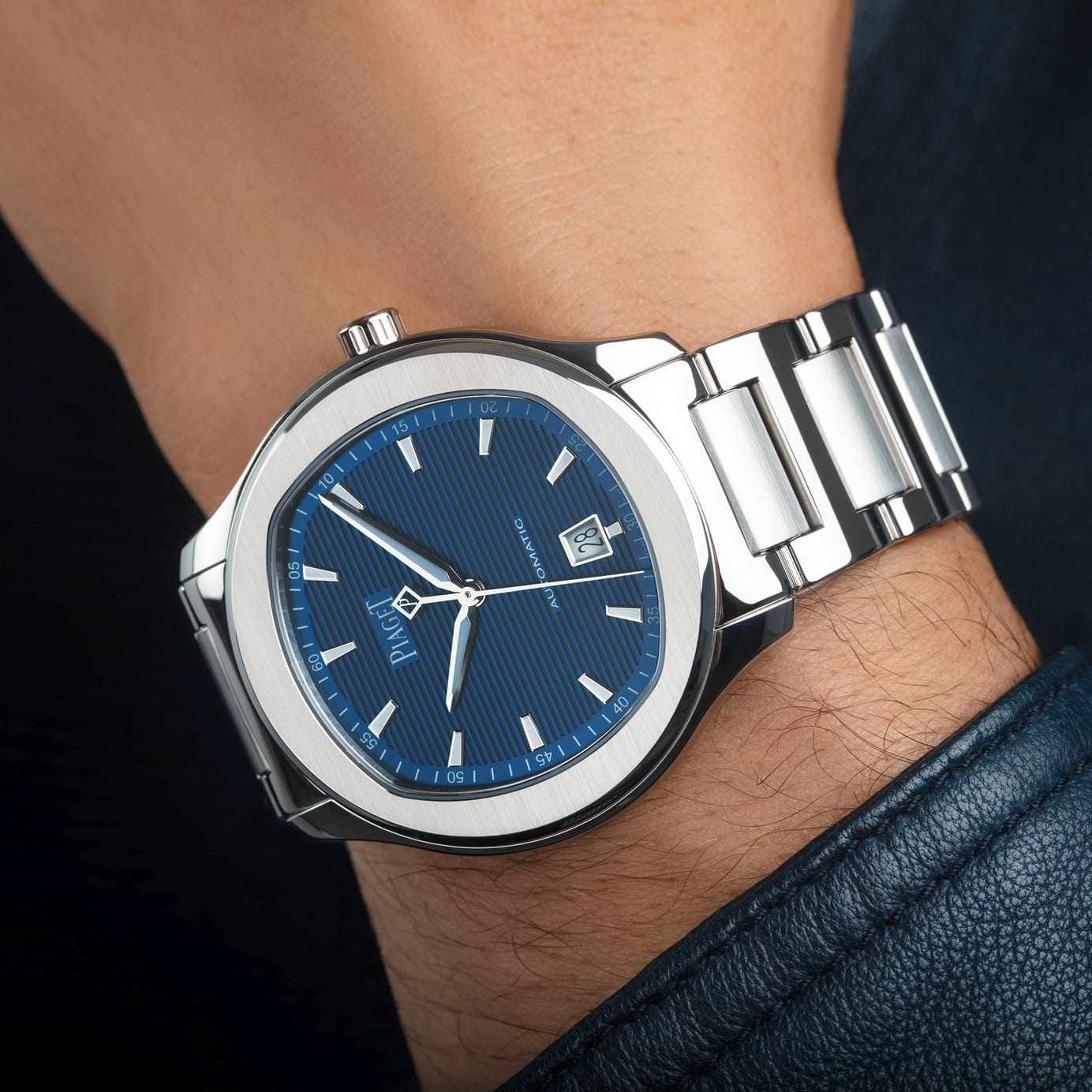 While the Piaget Polo S may not have the same reputation as the Vacheron Constantin Overseas, Audemars Piguet Royal Oak and Patek Philippe Nautilus that many compare it to, it is, in fact, a distinctly different proposition in the metal. The Piaget Polo S may share the popular blue dial, and the horizontally engraved dial pattern, but from there the similarities begin to fade. As small details and differences add up, it creates a distinct build. A cushion case profile, different graining to the satin finish, as well as a predominant polish finish rather than satin, create a unique package.
Being a cushion-shaped 42mm watch, the lug to lug measurement is surprisingly compact at a hair under 47mm. This means the watch, though 3mm larger in diameter than a Tudor Black Bay Fifty-Eight, shares the same dimensions from lug to lug. The watch is a great unisex choice for any wrist profile. Piaget does a great job of producing modern diameter sizes while maintaining classic profiles, and I would definitely recommend exploring all the brand has to offer. RRP: $10,600 USD/$17,400 AUD
Piaget Altiplano XL (43mm x 48mm)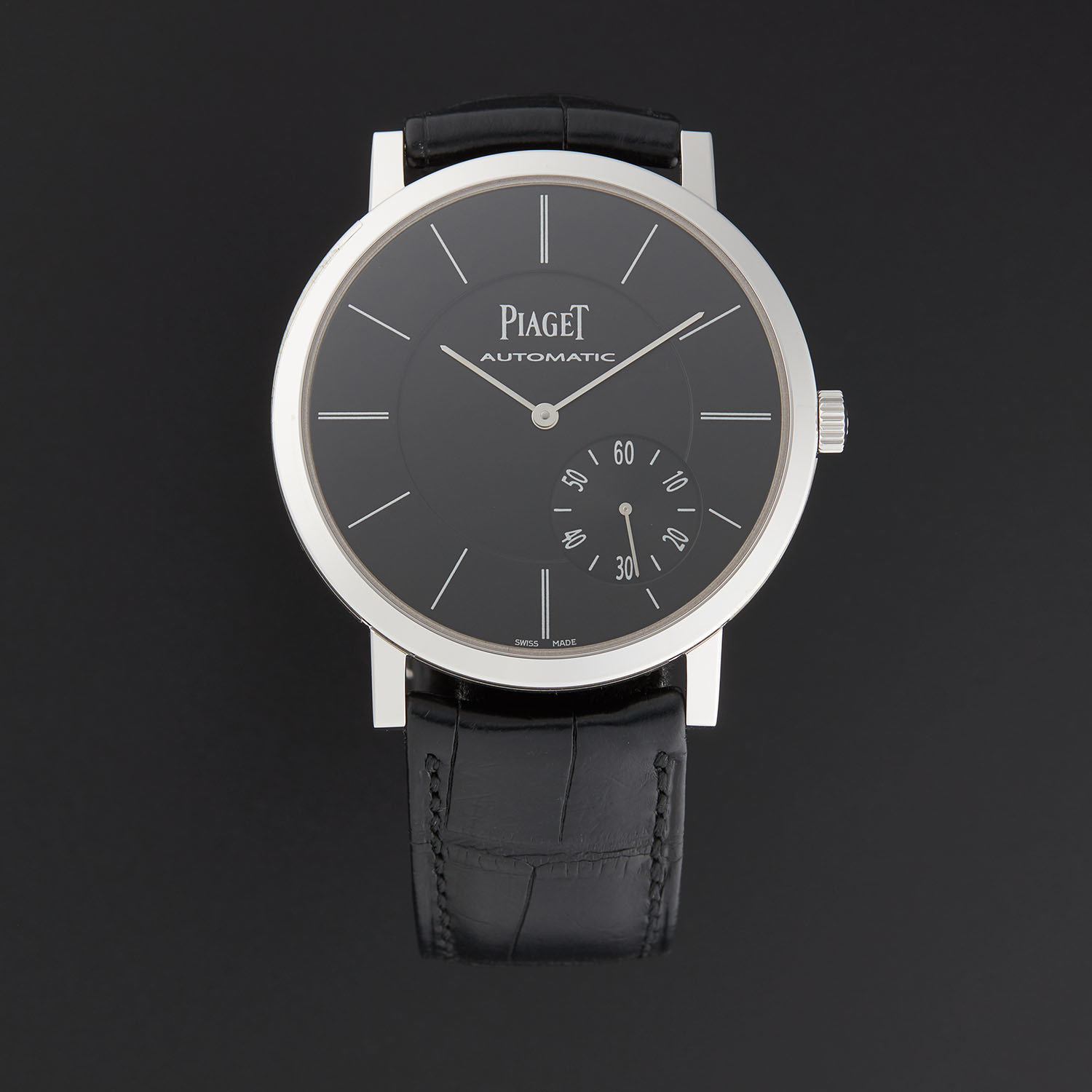 Further driving home Piaget being a watch brand that is thin and compact on the wrist, the limited edition Piaget Altiplano XL which has a case diameter of 43mm is a rather large watch for the dress category. That being said, like the Breitling B01 mentioned below, it manages to maintain a wearable profile through its short lugs that curve around the wrist. This makes the watch appear even thinner as the watch sits lower on the wrist. The Altiplano XL is yet another example of a larger watch that shares the same lug-to-lug profile as a Rolex Submariner. Want to go even smaller vertically across the wrist? The 40mm Altiplano watch has a lug to lug measurement of 44mm, which for comparison is about the same length as the 38mm 17 series produced by design-driven brand Ming. RRP: $24,000 USD/$33,664 AUD
Navitimer B01 Chronograph 43 Pan Am (43mm x 48.9mm)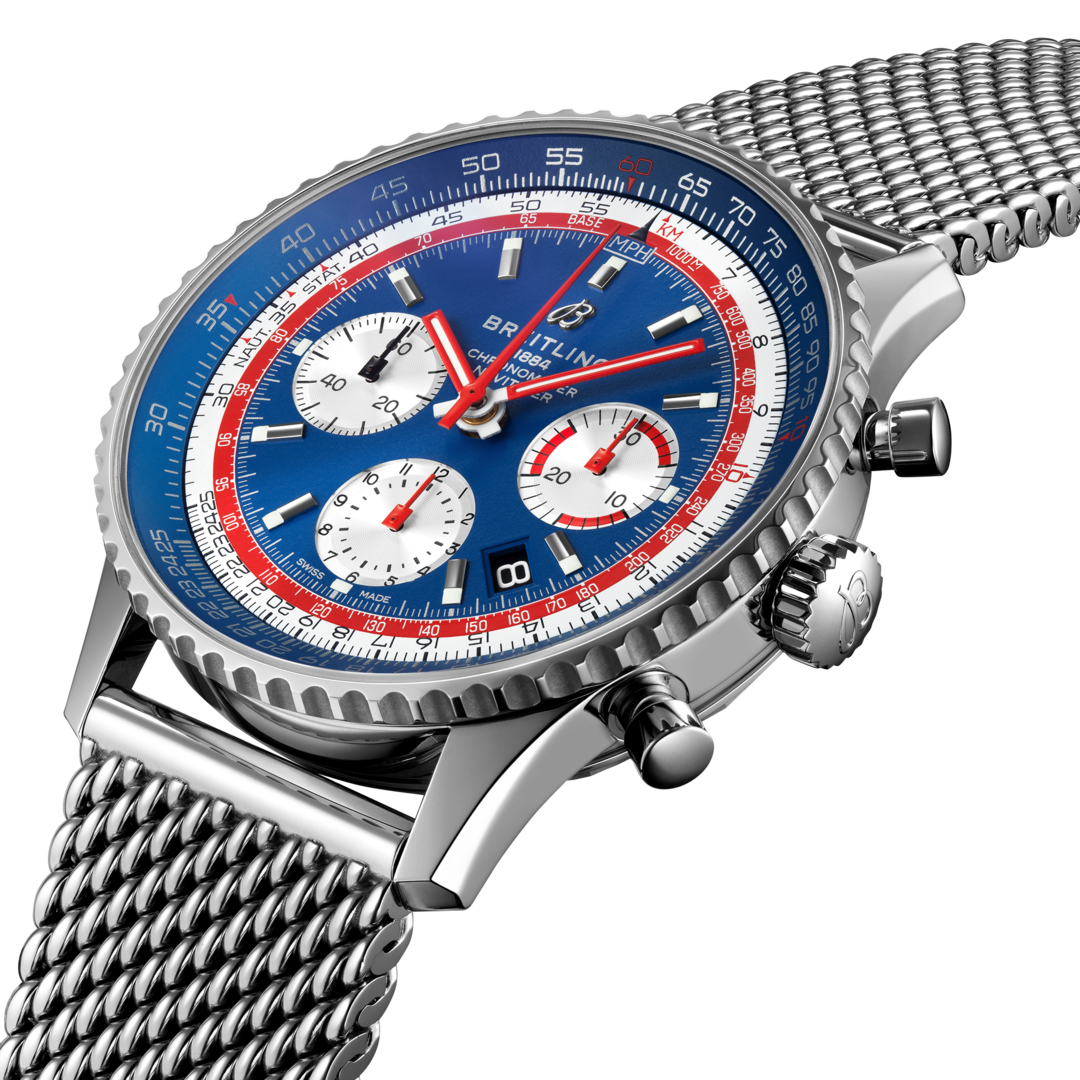 A conventional circular watch in shape, most would believe that at 43mm the Breitling Navitimer B01 Pan Am is an oversized professional pilot's watch that would be too large for small-to-medium sized wrists. The lug to lug measurement would tell you otherwise. At 48.9mm the watch wears similar to the Rolex Submariner, which on the bracelet has end links that can extend the fixed measurement just under 50mm. This watch, or any 43mm B01 for that matter, has lugs that taper down to hug the wrist and will wear quite well, especially on the factory leather strap or even its factory non-flaring mesh bracelet. It could very well be an unexpected surprise and delight on the wrist. RRP: $9160 USD/$11,790 AUD
G-Shock CasiOak (45mm x 48mm)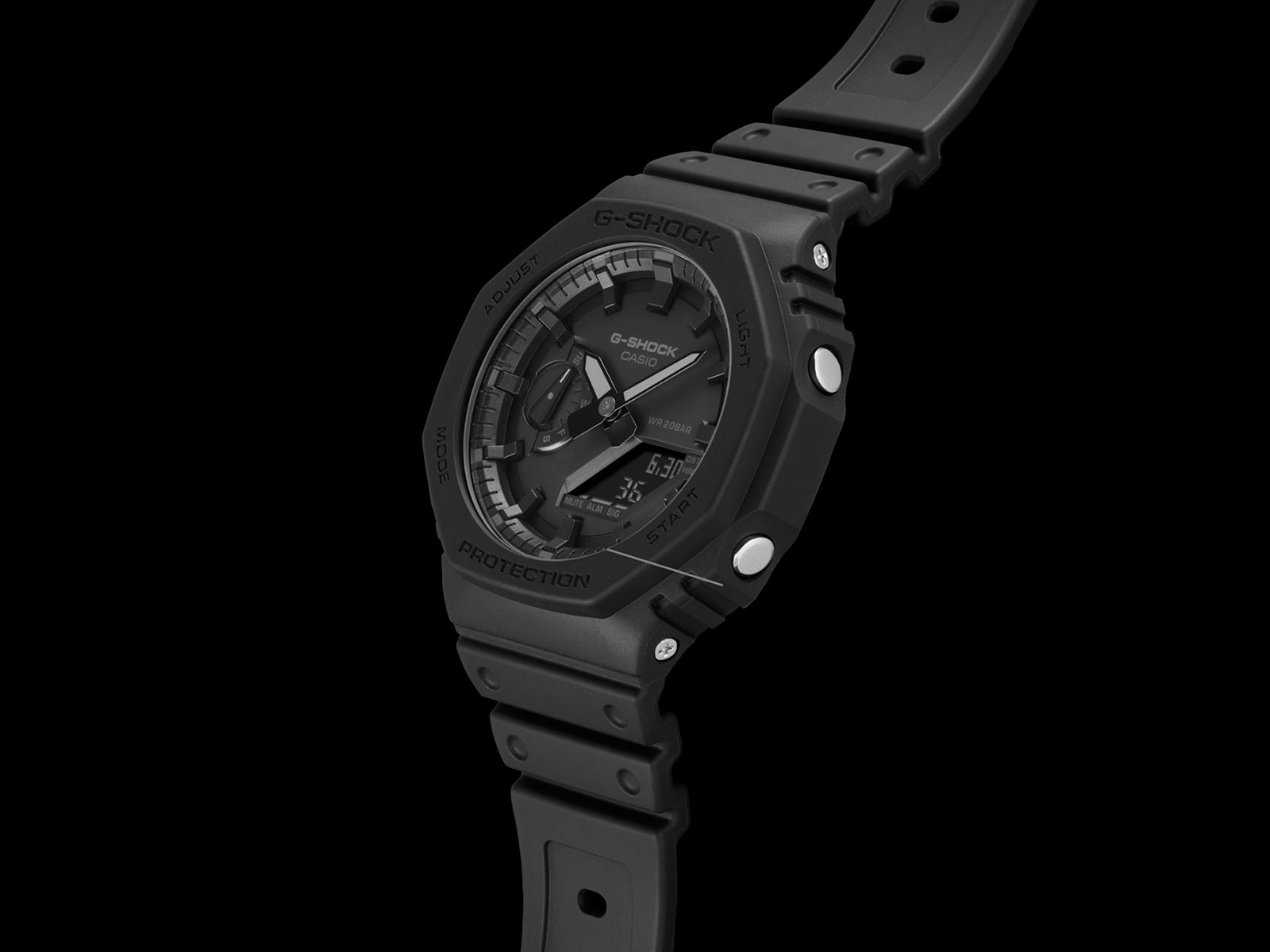 "Zach, 45mm is definitely way too large for my wrist, right?" Guess again. This affordable and acclaimed watch conveys just how important understanding the full dimensions of a watch are. To G-Shock's credit, they really get this idea, as most of their watches maintain compact vertical lengths for their diameter. G-Shock is proud of this fact as all their watches have their vertical lug-to-lug length listed within their specifications. Its shape really creates a larger-looking watch that won't actually wear/feel larger on the wrist. RRP: $99 USD/$245 AUD
Grand Seiko SBGA229 (44mm x 50.6mm)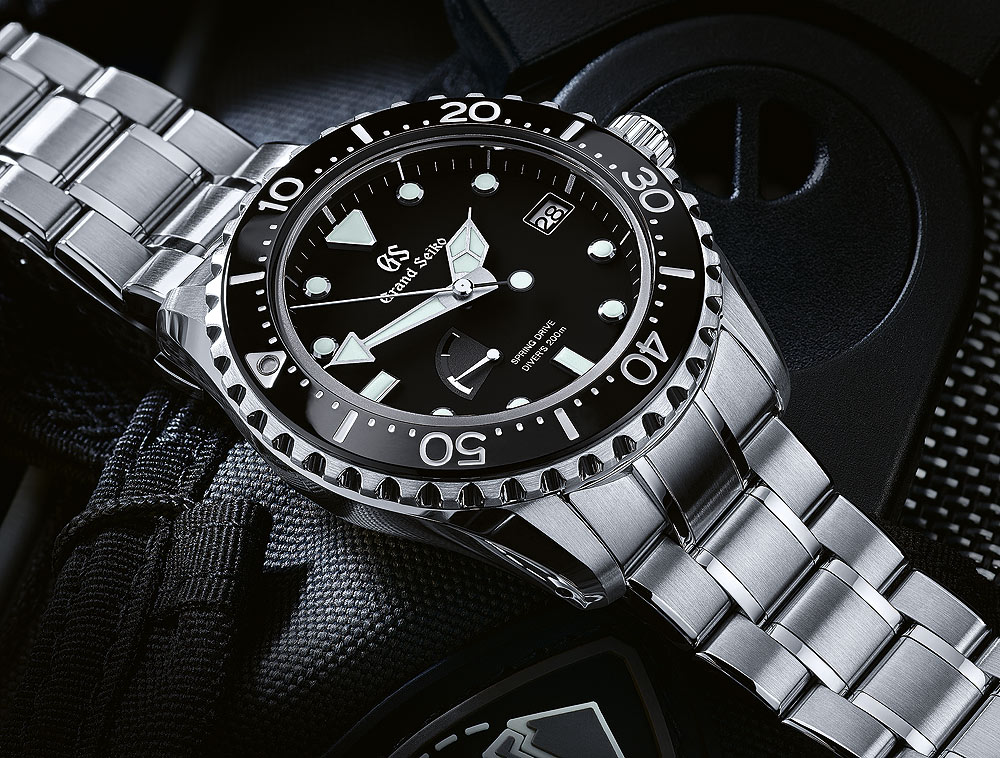 Grand Seiko truly presents one of the most robust and reliable divers on the market. Spring Drive ensures the wearer will be able to more accurately time their dive than any other conventional mechanical dive watch. What has caused scepticism in some prospective buyers seems to be its 44mm case profile. This, however, is very misleading in regard to the wearability of the watch.
If the Tudor Black Bay GMT suits your wrist, so will the SBGA229, as they share the same lug to lug measurement. One difference, besides the SBGA229 being 3mm larger in diameter than the BBGMT, is that the Grand Seiko Diver has the "banana" shaped lugs that wrap around wrists of all sizes. The bracelet continues the conformity on the wrist. RRP: $6000 USD/$9250 AUD