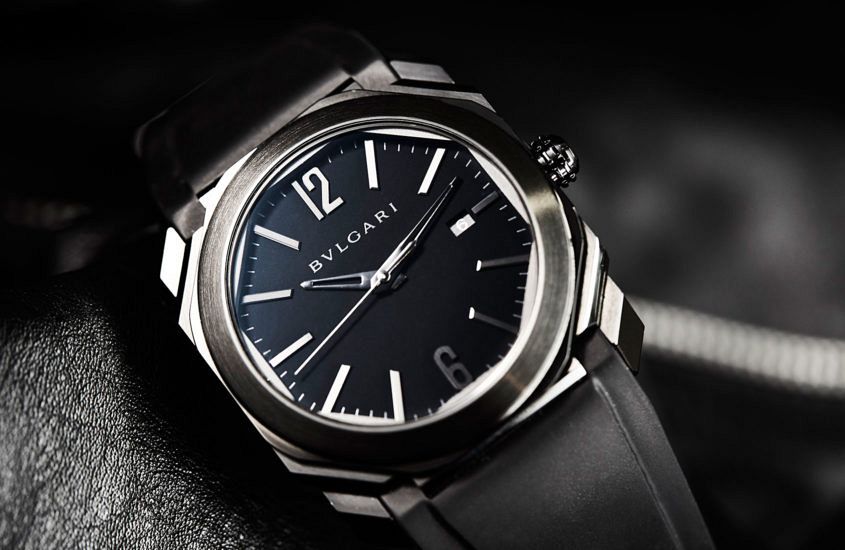 When it comes to watches, I'm very big on buying watches that suit your lifestyle, for the simple reason that if they suit your life, then you'll get maximum wear out of the piece — and therefore maximum enjoyment. So, when I was flicking through Bulgari's catalogue and spotted the Ultranero, I knew I had to give it a test drive. With a name like 'Ultranero', how could I not?
And so, a few weeks ago I had the pleasure of spending a weekend with the Bulgari Octo Ultranero. Not-so-coincidentally my blacked-out weekend happened to come shortly after I'd spent the week with another far more golden Octo.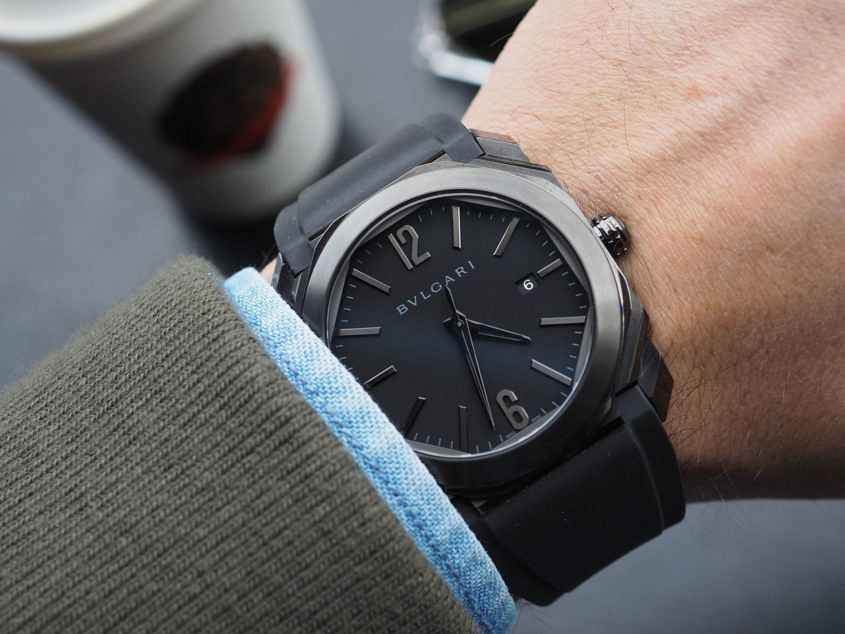 My first impression was … yeah, this thing is cool, I could definitely get used to this. And, sure enough, the Ultranero really grew on me! Usually, I find myself naturally drawn to dive watches, so it was quite refreshing to give them a weekend off, and wear something completely different. I actually think this added to the appeal; it was like living out a horological fantasy.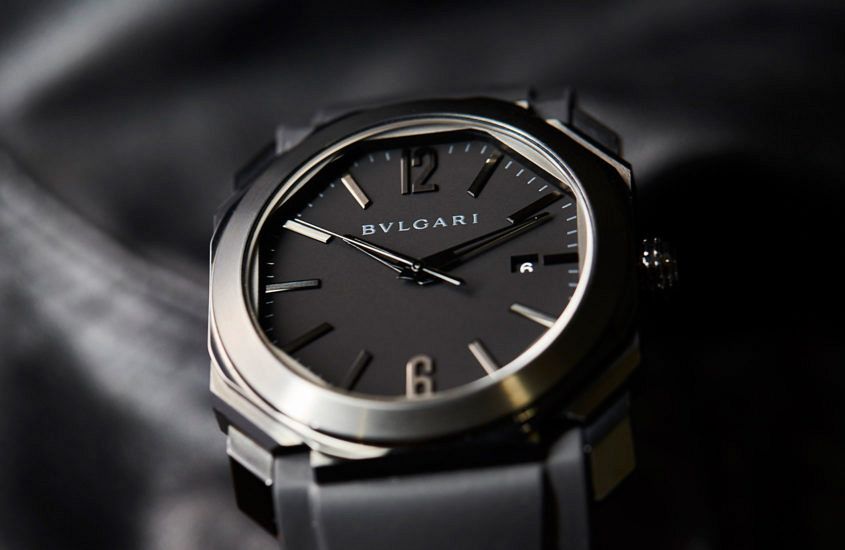 Once I put it on, it felt … ultra comfortable. The rubber strap is super soft, and with a 100m water resistance, I see this as a genuine contender for a summer watch. It also felt rather subtle, if not stealthy — as from afar, it flies under the radar. Although the Octo case is quite iconic in its own right, being blacked-out, the piece felt mysterious, which I loved.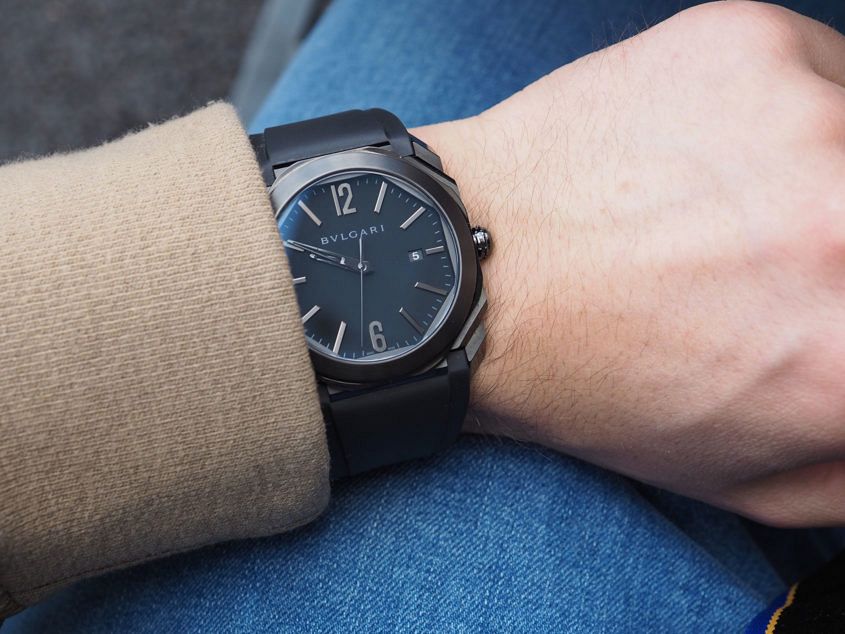 Looks-wise … it's stealthy. I love the all black look in style, and I must say, it's a complete 180 from what I'd normally go for. That being said, the overall design of the Ultranero is really cool. Although it's basically completely black, the case, hands, indices and the dial are all made from different materials, so they aren't identical. This gives the Ultranero some really nice layers of depth, especially in different lighting.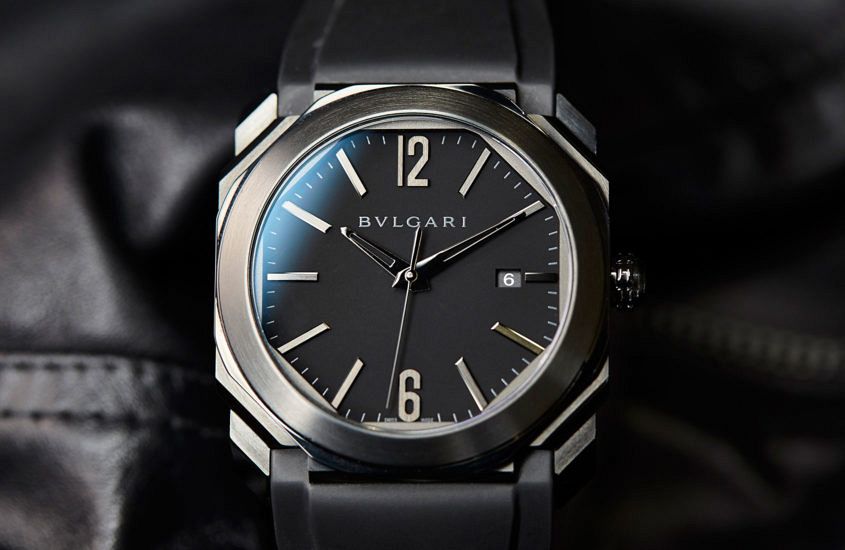 What stood out to me was … Honestly, how much it grew on me over a long weekend. I like to think for the most part that when it comes to watches, my taste is more classic. I never thought I'd grow to love this piece, but was open to be proved wrong. And sure enough, as my weekend developed, so did my attachment to the Ultranero — it was really fun to wear. I was also pleasantly surprised by the reception it received when I was out and about, being a bit of a conversation starter.
I'd wear this with … anything from your gym kit, to a bomber and jeans. It's ultra low-key, so it works with most casual outfits. As they say — black goes with everything. I have a personal rule of not wearing rubber straps with a shirt or blazer, so I'd definitely draw the line at 'smart casual'. The Ultranero has you from 'Casual Friday' until Sunday evening, and then you're on your own.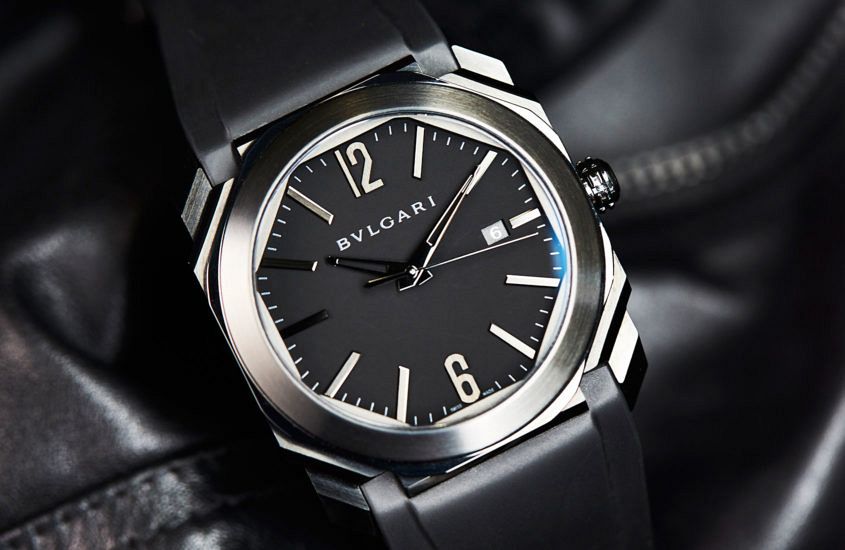 If I could change anything … legibility — obviously. Reading the time in high glare scenarios was a little tricky, and come nightfall, forget about it. That being said, I don't think I'd like the Ultranero as much if it had lume.
Bulgari Octo Ultranero Australian Pricing
Bulgari Octo Ultranero, on rubber, $9950