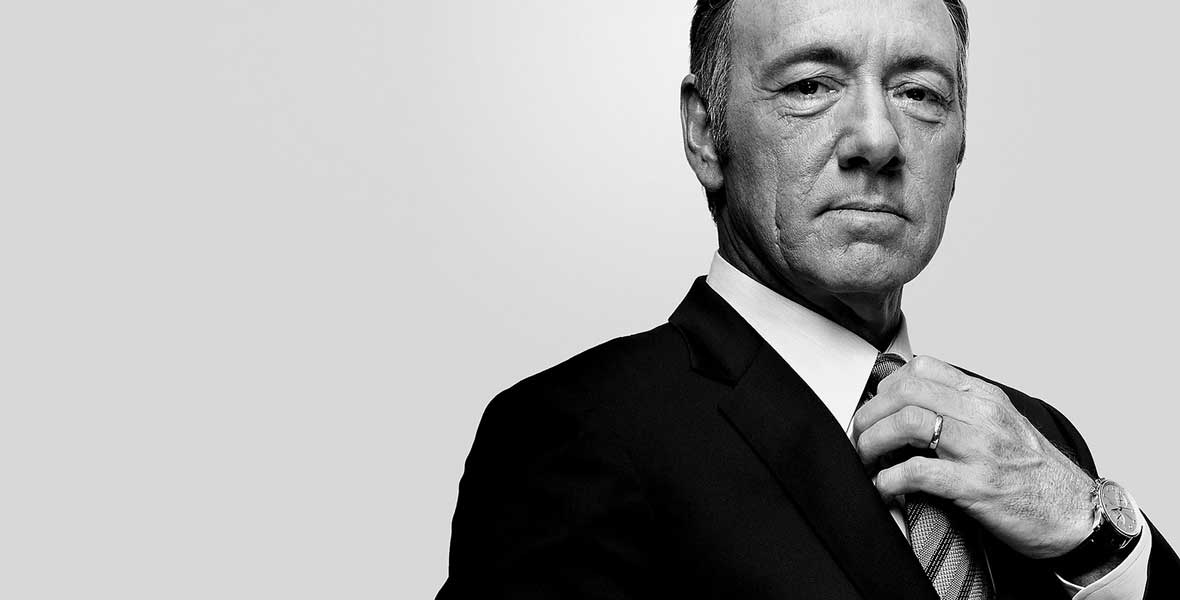 Watch lovers are fully aware by now that their interest in timepieces doesn't check out at the doors to a movie theatre, or on the couch, enjoying their favourite television programs. In fact, that passion only intensifies in these places, as the horophiles' eyes dart to the wrists of actors and actresses on the screen.
This section is dedicated not to reviewing movies, but to reviewing the watches placed in movies. We are assessing the choice based on whether the story and the aesthetic of the timepiece is a good fit with the character wearing it. A very Time+Tide approach to the subject, in other words! A quick word of warning though: the ratings below are in no way a reflection of the quality of the movie. There have been some dreadful movies with fantastic watches (yes you, Expendables) just as there have been some Oscar winning movies with unfortunate watch choices, a major one of which is listed below.
BUT FIRST, WHY ARE WE HATING ON LAZY PROP MASTERS?
Because they deserve it. Why spend millions on era-appropriate sets only to put a watch – a very noticeable prop it must be said – that is completely out of character, or worse, FROM THE FUTURE, on the lead's wrist? #watchpropfails are just not acceptable in the internet age, where a quick Google can allay any #watchpropfail fears. We hope that this ongoing series inspires more considered and, yes, more imaginative watch placements in show business. We are aiming to keep prop masters as honest as Derek Dier, the watch prop consultant employed to place watches for Series 5 and 6 of AMC show Mad Men. His thoughtful approach and attention to detail when matching watches to characters is nothing short of benchmark.
He sees a marked improvement in the efforts of prop masters generally and the emphasis placed on selecting appropriate timepieces for era and character: "I think it is happening a lot more. I notice I'm getting a lot more calls to provide watches for movies and they're willing to spend money. Generally they used to call me and want an item for $200. I'd say, 'You can't get a watch that will look appropriate for an era for a couple hundred dollars.'
"I just supplied watches to a new Clint Eastwood movie, Jersey Boys, about to come out. They didn't hesitate spending $5,000 dollars on some basic watches for the leads. They're paying more attention because I think they know the public is more intelligent now. And because the public is paying more attention!"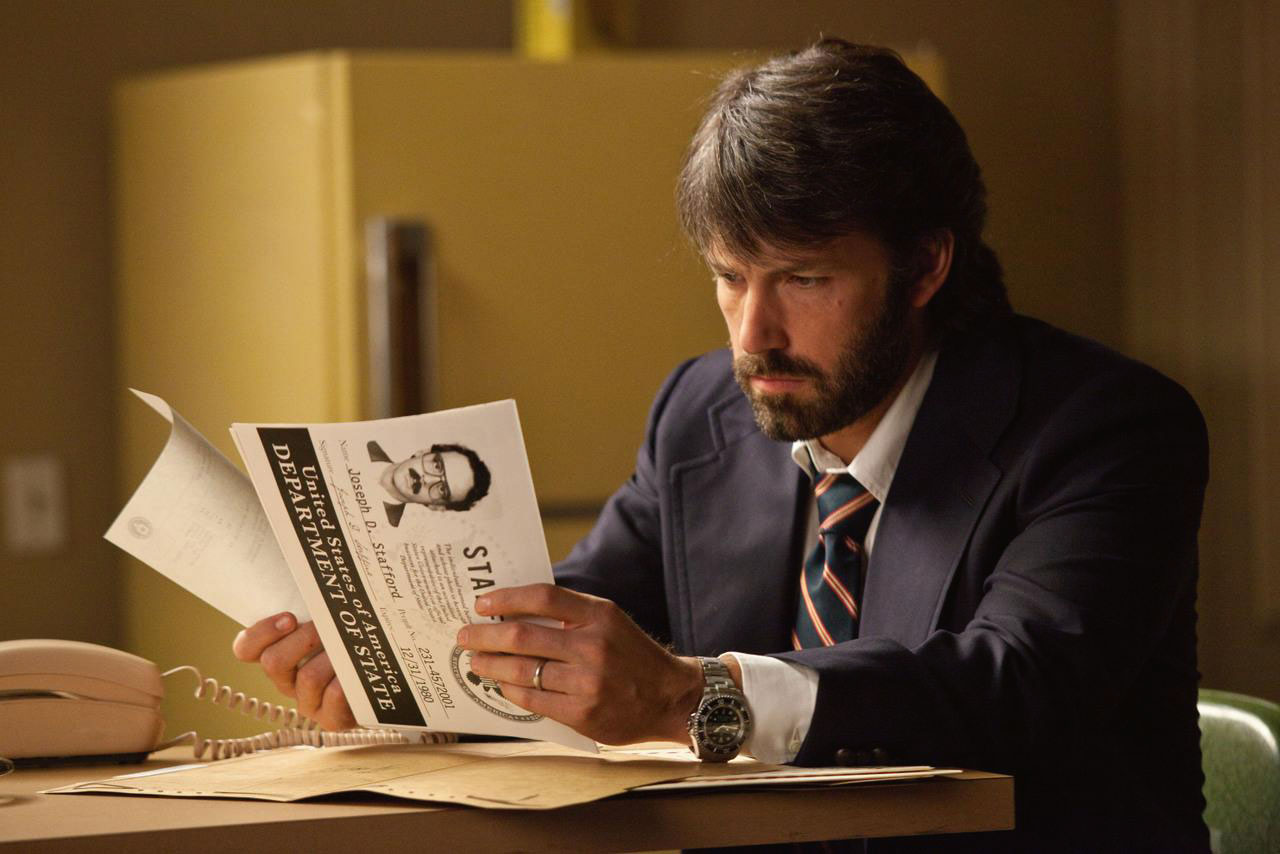 image courtesy of watchesinmovies
ARGO – BEN AFFLECK, ROLEX DEEPSEA SEA-DWELLER – 1 STAR

An epic, ambitious film, but an epic fail by the prop department, who placed a 2008 model ceramic Rolex Deepsea on 1979 Ben Affleck, essentially giving his wrist a time machine 30 years into the future.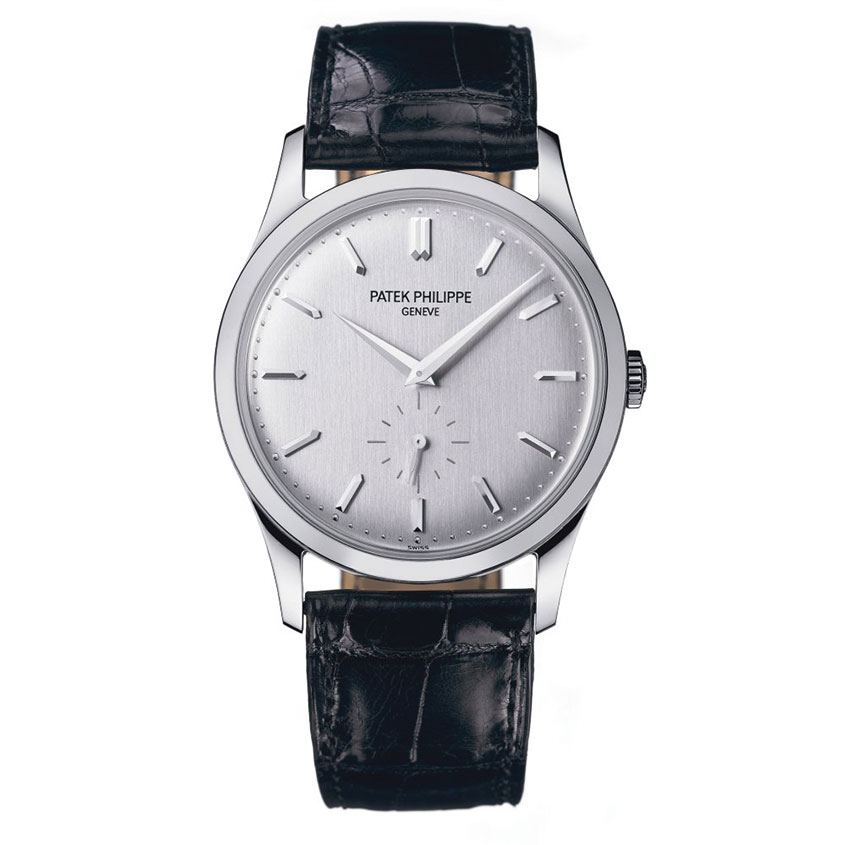 DRIVE – RYAN GOSLING, PATEK PHILIPPE – 4 STARS

Such an ambient and quietly menacing film by Nicolas Refn and such an eye-catching choice of watch for the taciturn driver character played by Gosling. His choice of a classic, tasteful and expensive piece says volumes about a man who, for the length of the film, says almost nothing.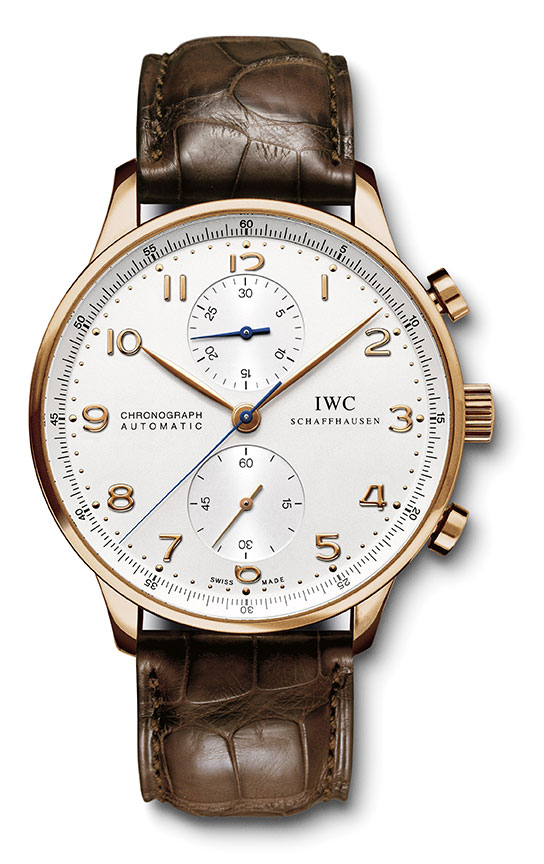 HOUSE OF CARDS – KEVIN SPACEY, IWC – 5 STARS

The Shakespearean Frank Underwood is clearly a fan of IWC – he's seen sporting a dressy Da Vinci and a Portuguese Chronograph. Both are pitch perfect choices. Modern, elegant, masculine – the perfect watch for an aspiring President.
image via indiewire
THE WOLF OF WALL STREET – LEONARDO DICAPRIO – TAG HEUER – 2.5 STARS

Director Martin Scorsese, a Rolex ambassador and fan, gets extra points for resisting the urge to go Rolex-only for Leo. Instead, he allows the lead watch to be a TAG Heuer 1000 Exclusive in solid gold, a model that was phased out in 1992 due to the fact that solid gold divers were found to be unpopular and impractical. A solid wrist game Scorcese and team, but there were some IWC Big Pilots floating around on wrists of the supporting cast in the so-called early '90s. Whoops. It was first released in 2002.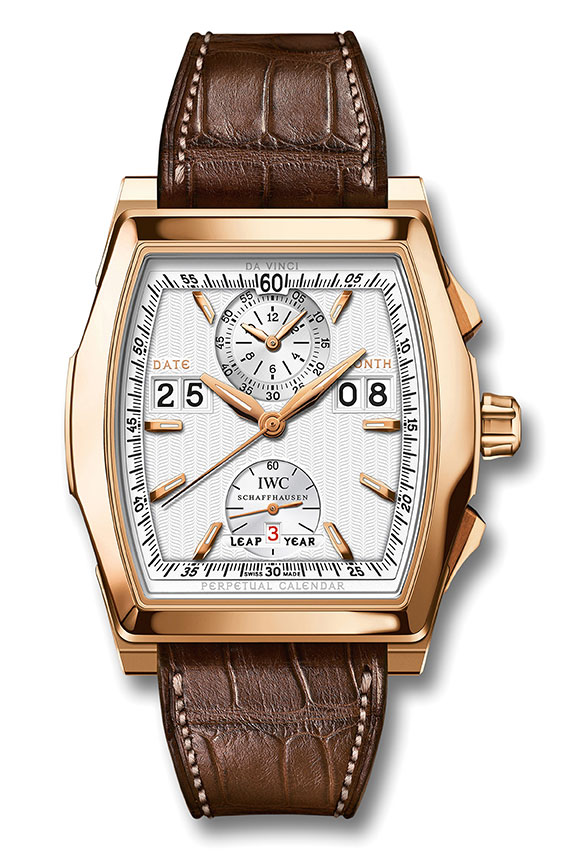 AMERICAN HUSTLE – BRADLEY COOPER – IWC – 0 STARS

Another period faux pas. Cooper plays a suspiciously haired FBI agent in the heady late '70s. An FBI Agent who can afford an IWC Perpetual Calendar. A time travelling FBI Agent who can afford a watch from the late 2000s.
THE COUNSELOR – JAVIER BARDEM – BVLGARI – 5 STARS

Despite the fact that it was written by a genius (Cormac McCarthy, why), that it starred geniuses (Javier, Michael, no) and was directed by an occasional genius (Ridley, wow) this movie was total, unintelligible balls from the very first scene. The only thing the team got perfectly right was the choice of watch for Bardem's douchebag character. The Bvlgari Diagono Professional GMT is blingy and ugly, with unconsidered details and a truly awful chunky black bracelet. Bravo, prop master, that's a match.