The ultimate watch glossary – beginner's edition, from bezels to bracelets
Time+Tide
Editor's note: Watches can be intimidatingly confusing things, full of obscure parts with funny names. In this first part of our ongoing series 'The ultimate watch glossary', we start things off nice and slow with some entry-level terms. Even if you're all over these terms, this page is perfect for sharing with your watch-curious buddies …
Case
The case is the exterior of the watch. It can be made from a range of high-tech or precious materials, but steel is most common. Typically, measurements are provided as the diameter, excluding the crown.
Bezel
The bezel is the ring that surrounds the dial of the watch (on the outside), and typically plays a role in attaching the crystal to the watch. If the dial is surrounded by a separate internal ring, that is often referred to as a chapter ring.
Strap
The strap is a material band that attaches the wristwatch to the wrist. These are often made of leather but can be made of fabric, rubber, and other materials. A proprietary strap is a specially shaped strap that only fits the watch for which it was designed (in the same way, a proprietary lug system only accepts a strap that was designed for it and not an after-market alternative).
Bracelet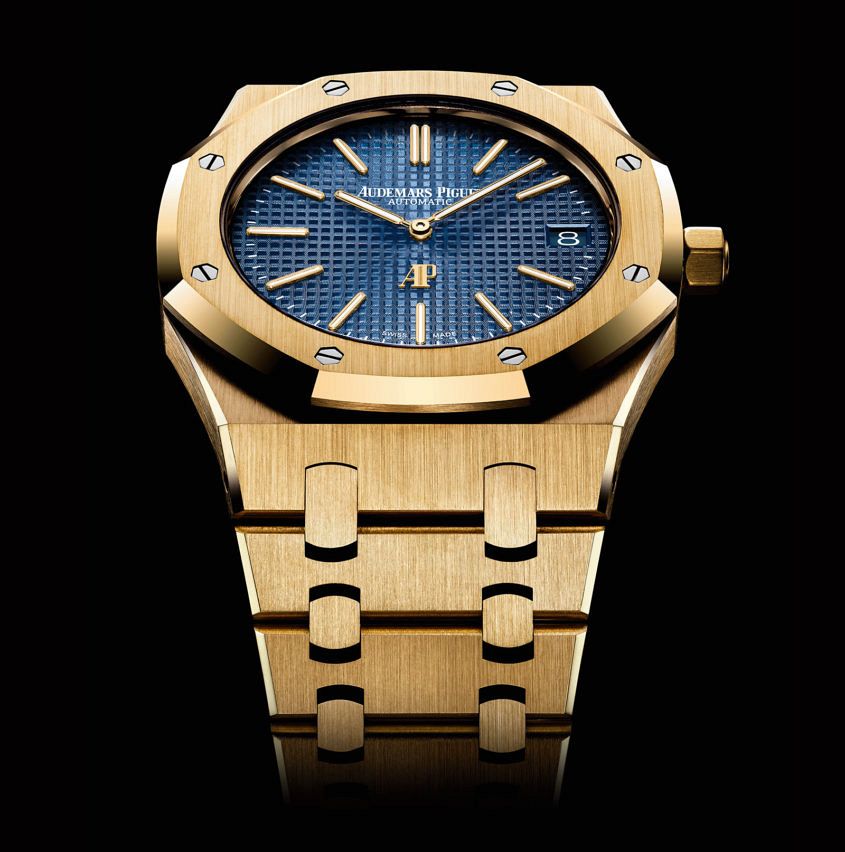 A bracelet is effectively a metal strap. They are normally comprised of 'links' that articulate the bracelet so it is wearable. An integrated bracelet connects to the case in a specific way so that it is part of the design. A famous example of this is the Audemars Piguet Royal Oak.
Water Resistance or ATM
This number represents the equivalent pressure that the watch has been subjected to during a static test. One atmosphere (represented by ATM) is equal to 10 metres, so 300 metres and 30 ATM (or bar) means the same thing. Water resistance is typically displayed on the back (or sometimes the dial) of a watch. The thickness of the case walls, the strength of the crystal used, and effectiveness of the seals all play a part in the water resistance of a watch.
Movement or Calibre
This is the 'engine' that drives the watch. Movements or calibres often have specific alphanumerical code names such as ETA2824. These normally denote the manufacturer, and their in-house coding system for functions. A movement that has been made by the brand itself (or an affiliate company) is often referred to as 'in-house'. This can be a contentious term.