What's happening to the value of your watch? New report delves into the secondary watch market
Luke Benedictus
Whether it's to justify your latest splurge or make a fast buck, the issue of resale value looms large in the mind of the contemporary watch buyer.  Selling a watch in order to fund another purchase is nothing new. But as the secondary market for luxury watches has heated up in recent years, more and more speculators have joined the party to try and cash in. Over the last 12 months, however, there have been noises of a long overdue correction with signs that the tide may finally be beginning to turn. But what's really going on? Morgan Stanley recently collaborated with WatchCharts, a market research platform for pre-owned watches, to deliver a highly extensive report. Entitled "Key takeaways from secondary watch market",  the research examines the current state of play and how it's affecting the prices of the biggest brands' hottest models.
The big picture
First up, the secondary market is down.  Morgan Stanley report that prices of secondhand watches have continued to contract sequentially in the fourth quarter, falling by -6%. Yet the investment management company quickly assert they believe there is "no cause for alarm" for four key reasons:
"First, nearly all asset classes are down so far over the past 18 months but the market for second hand watches is actually down less in comparison to others. Second, relative to history, secondhand prices are still at a healthy level vs. the prices of new watches overall. Third, price contraction has been (so far) orderly considering the sharp increase in supply – a function of the fact that demand has remained strong. Fourth, the price decrease on the secondhand market in 4Q22 and January 2023 is almost entirely a function of the prices of three high end brands – Patek, Audemars and Rolex (which, combined, account for over two-thirds of the secondhand market) – contracting further; secondhand prices on more mid priced brands, such as Cartier, IWC, Omega, Tudor, etc. are flat to up over the past three months."
The best performers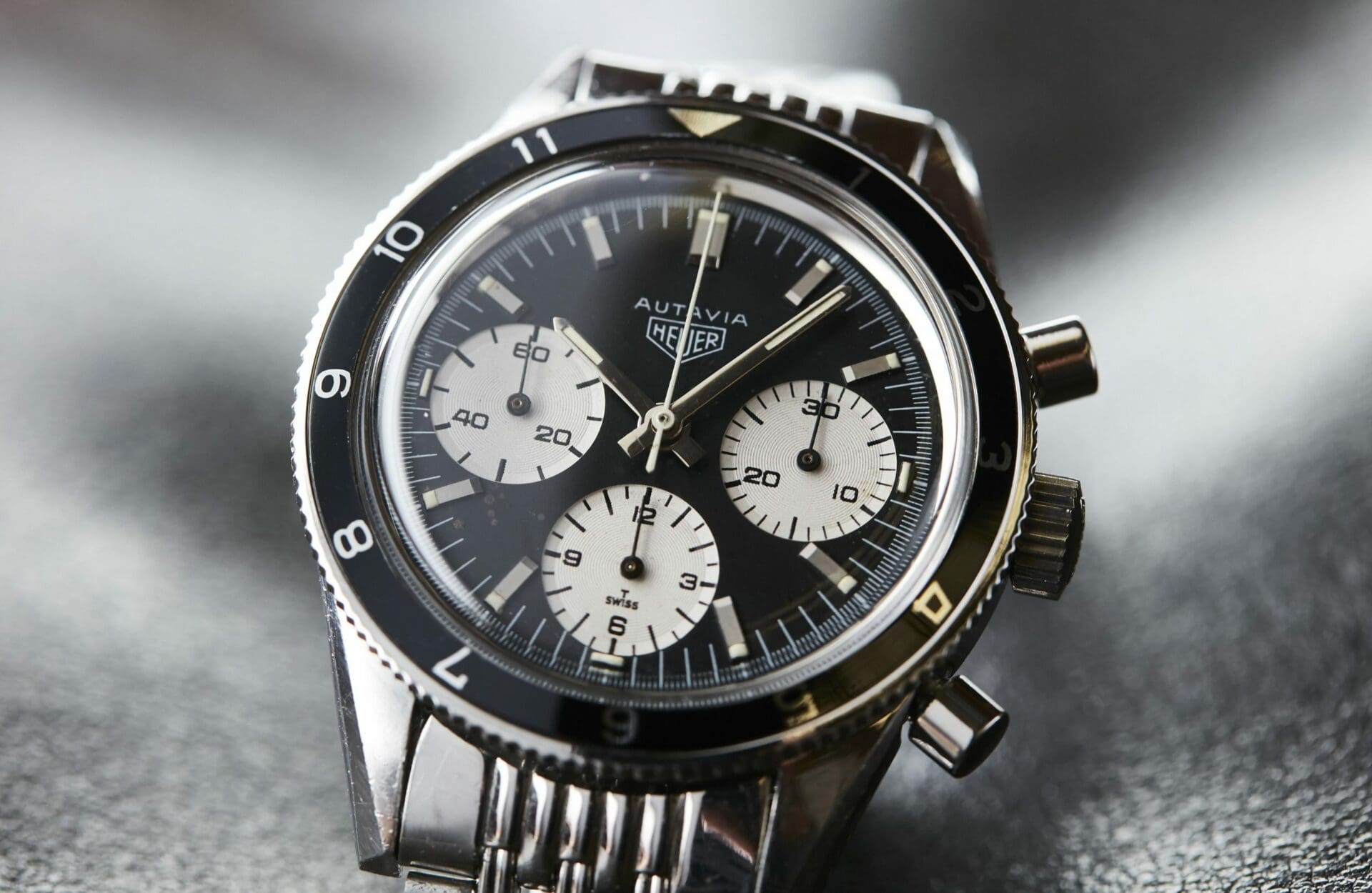 In the fourth quarter of 2022, TAG Heuer and Tissot fared the best, with their average price up by +3.3% and +3.2% respectively. Morgan Stanlet credits TAG Heuer's rise as a knock-on effect to the brand's association with Formula 1's Red Bull team, which won the championship last year, noting: "Secondary market prices of the brand's most traded models began increasing shortly afterwards."
Tissot's gains, they believe, stem from the success of the brand's PRX collection. Other brands who've also achieved modest gains are Bulgari and Girard-Perregaux, who rose by +2.1% and +0.6% during the quarter.
The report goes on to conduct an analysis of value retention and market performance for a number of key brands, highlighting the collections that have experienced the biggest losses or gains.
Rolex
The Crown continues to shine with an average value retention of 30.2% above retail. In fact, all Rolex collections – with the exception of Cellini – continue to trade above retail with the GMT-Master II and Daytona collections commanding the highest premiums (59.3% and 53.5% respectively). Significantly, however, those collections have also suffered the biggest correction over the past year, as GMT-Master II market prices fell -24.1% during the year and Daytona market prices fell -21.4% in the same period.
After the GMT-Master II and Daytona, Rolex's top performer is the Oyster Perpetual.  Morgan Stanley notes the OP's performance is interesting given that it commands high premiums despite relatively low retail prices.
"We believe its high value retention is partly due to the desirability of certain unique dial colours used in some variants," the report explains. "In fact, as per WatchCharts data, the Rolex model that demands the highest premium overall (by percentage) is an Oyster Perpetual 36: reference 126000-0006 with a turquoise dial. The model now trades at more than 150% above its retail price of $6,100."
Patek Philippe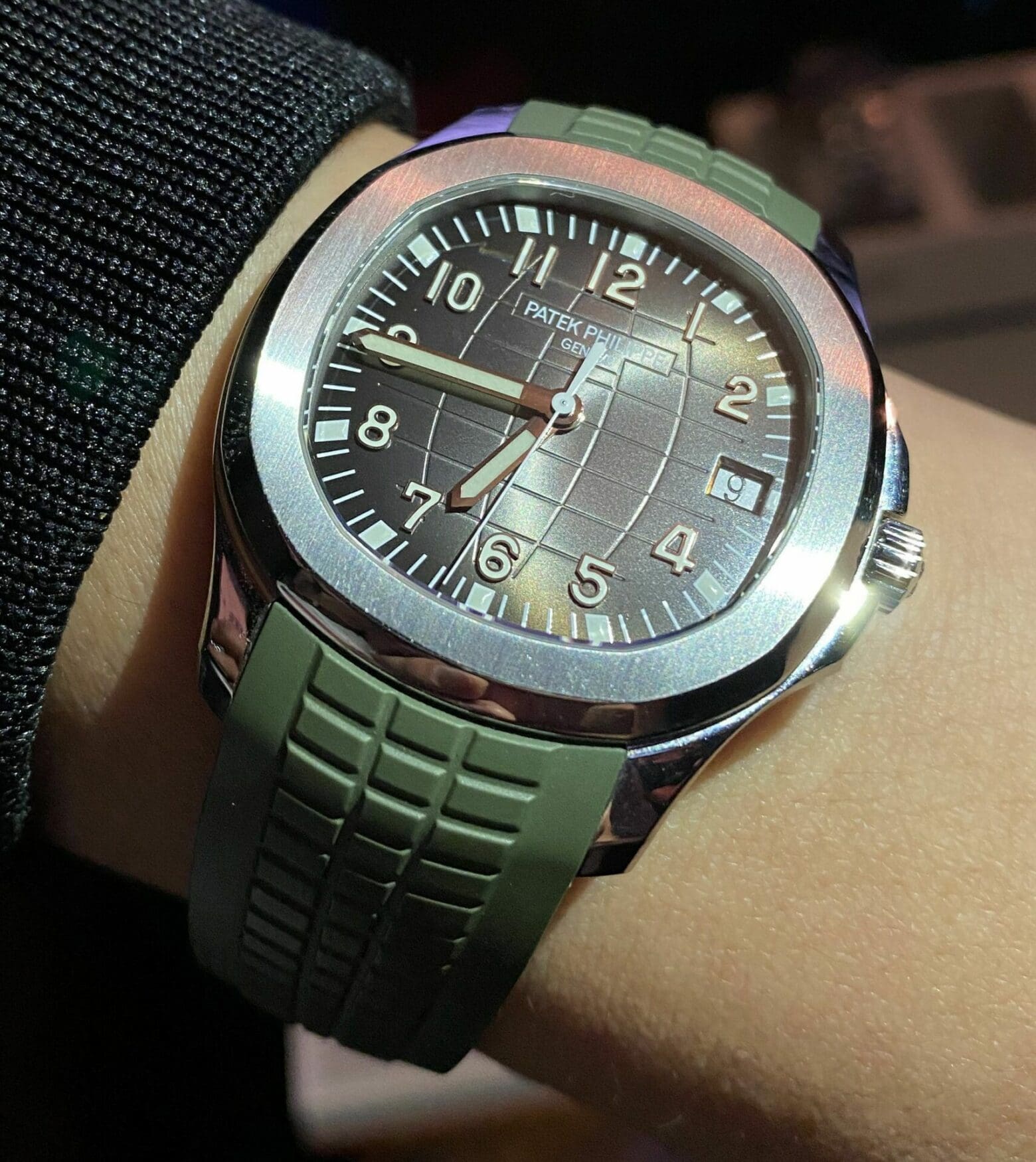 Morgan Stanley report that Patek commands an average value retention of 59.2% above retail, but highlight "there is significant discrepancy in the performance of the brand's sports (Aquanaut and Nautilus) and non-sports collections".
Not surprisingly, the Nautilus still commands a secondary market premium that is nearly double retail, but it's not the standout performer.  "We estimate that the Aquanaut collection performs even better with a secondary market premium of more than 100%, though at a lower average price point," Morgan Stanley notes.
Audemars Piguet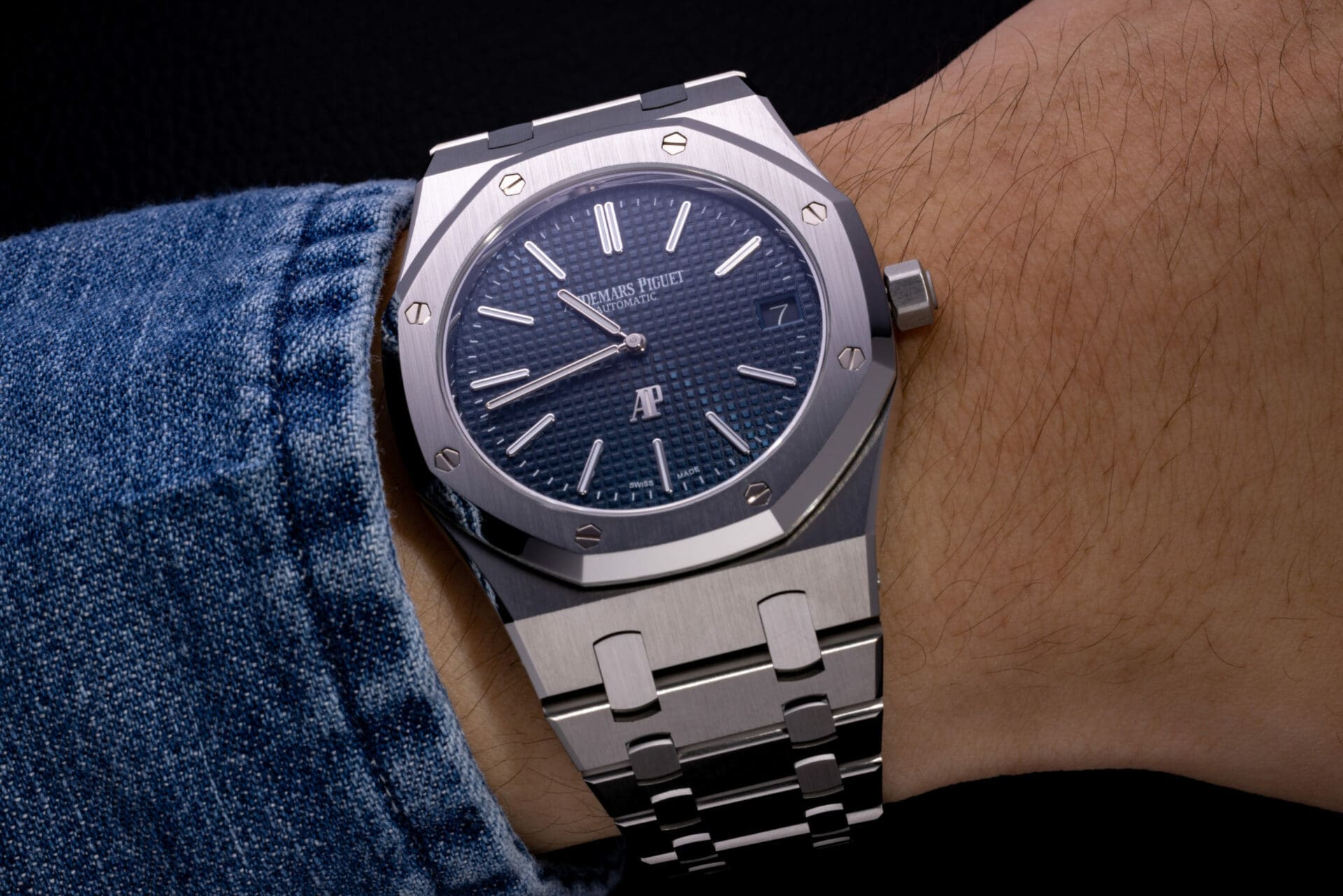 Audemars Piguet command an average value retention of 43.7% above retail. And, yes, predictably this is almost entirely down to the strength of the Royal Oak collection. "The collection still trades at 66% above retail on average."
The star performer is the 15500ST with blue dial (reference 15500ST.OO.1220ST.01) which, the report notes "is still valued at more than double its retail price despite a -20% drop in the market value over the past year and a price hike at the 15500ST collection of more than +11% between 2021 and 2023."
Despite some talk that the Code 11:59 is gaining broader acceptance that's not yet reflected in the secondary market with the collection trading at -20.7% below retail.
Vacheron Constantin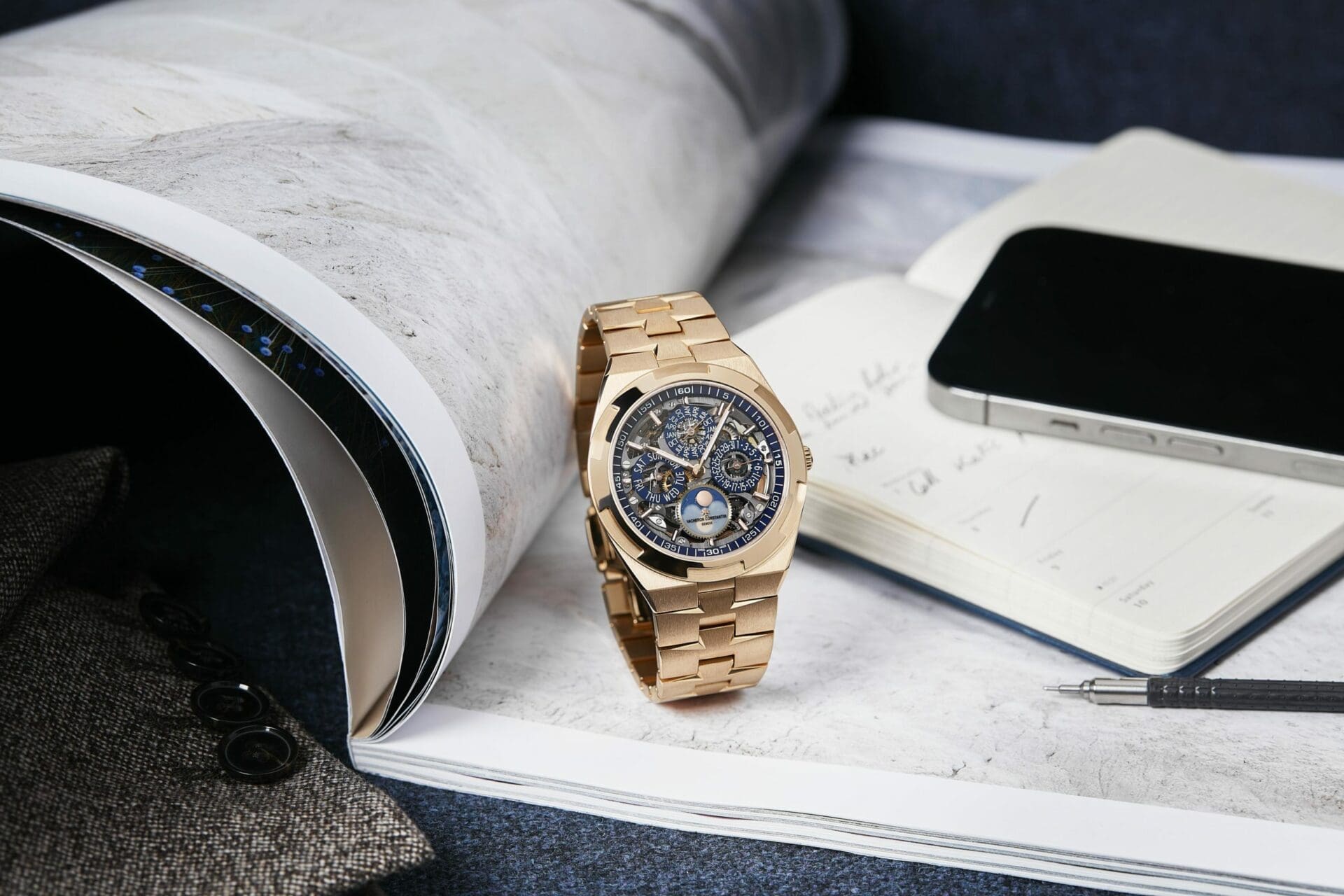 Once again, it's all about sports watches for Vacheron. "The 19 Overseas models in our analysis continue to trade at >20% above retail on average, with the stainless steel date-only blue dial reference 4500V/110AB128 performing the best (secondary market prices are still estimated to be 40% above retail)."
Other collections are faring less well with models from Traditionelle, Patrimony, and Historiques) trading at -23.5% below retail on average.
A. Lange & Sohne
"Watches from A. Lange & Sohne continue to trade below retail, though the brand's value retention has consistently improved in 2022," Morgan Stanley report.
Good news, however, comes from the Odysseus collection with secondary market prices up by 20% in 2022 on average in a further indication that the hype for sports watches from luxury brands is maintaining its strong momentum.
Omega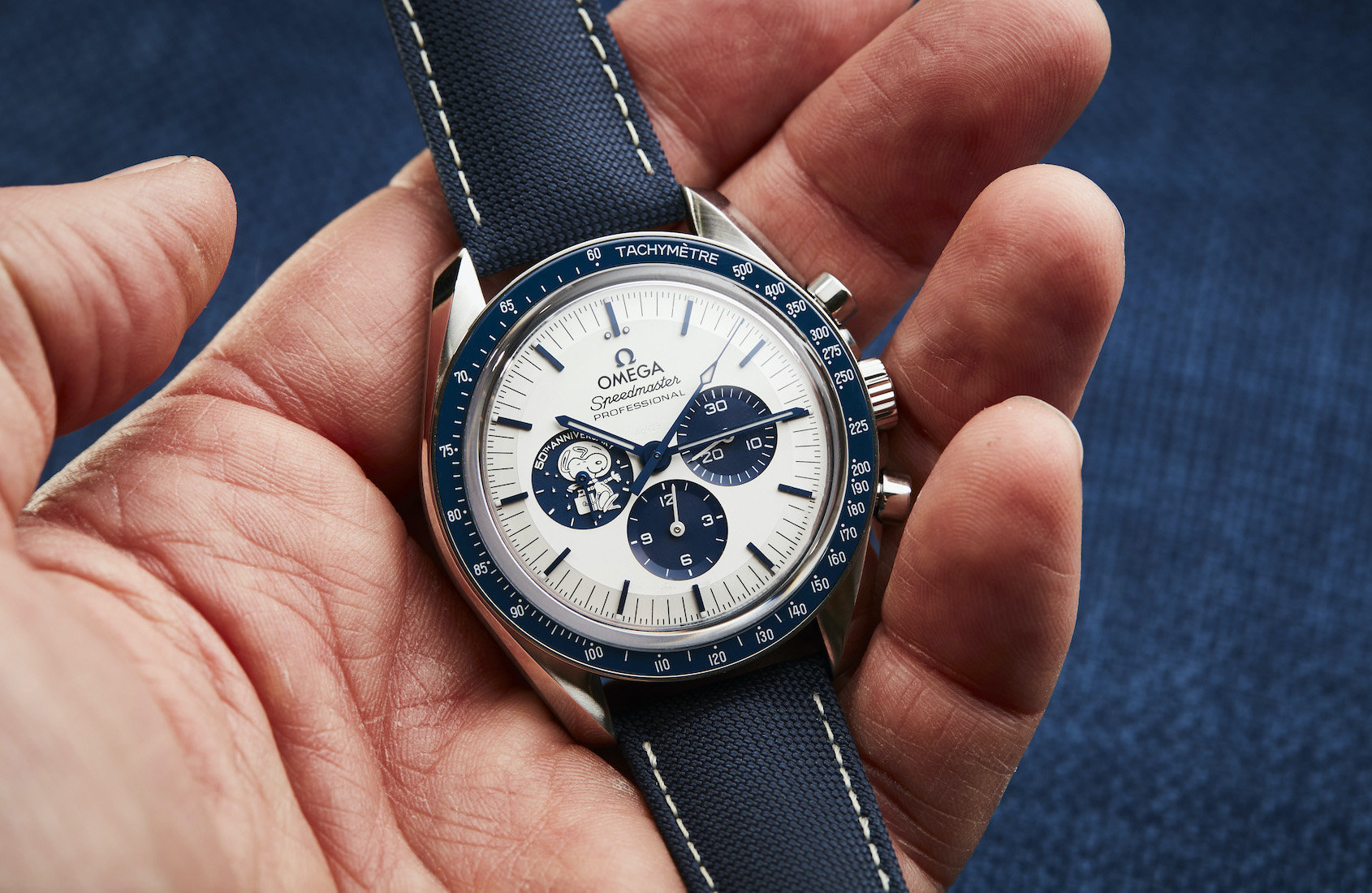 Omega's prices on the secondary market have dipped, but there's a reason for that explains Morgan Stanley: "Omega's value retention has been negatively affected by an average decline in secondary market price of -4.8% in 2022. The brand also increased retail prices for many models by 3-6% in Feb-23, resulting in a further decrease in value retention."
The best performing models? Yes, it's the Speedmaster collection with all the Omega models that trade above retail forming part of the Speedmaster collection. There are some notable highlights in there, too with the "Silver Snoopy Award" still trading at 134% above retail, despite a price contraction of -21% in 2022.
Cartier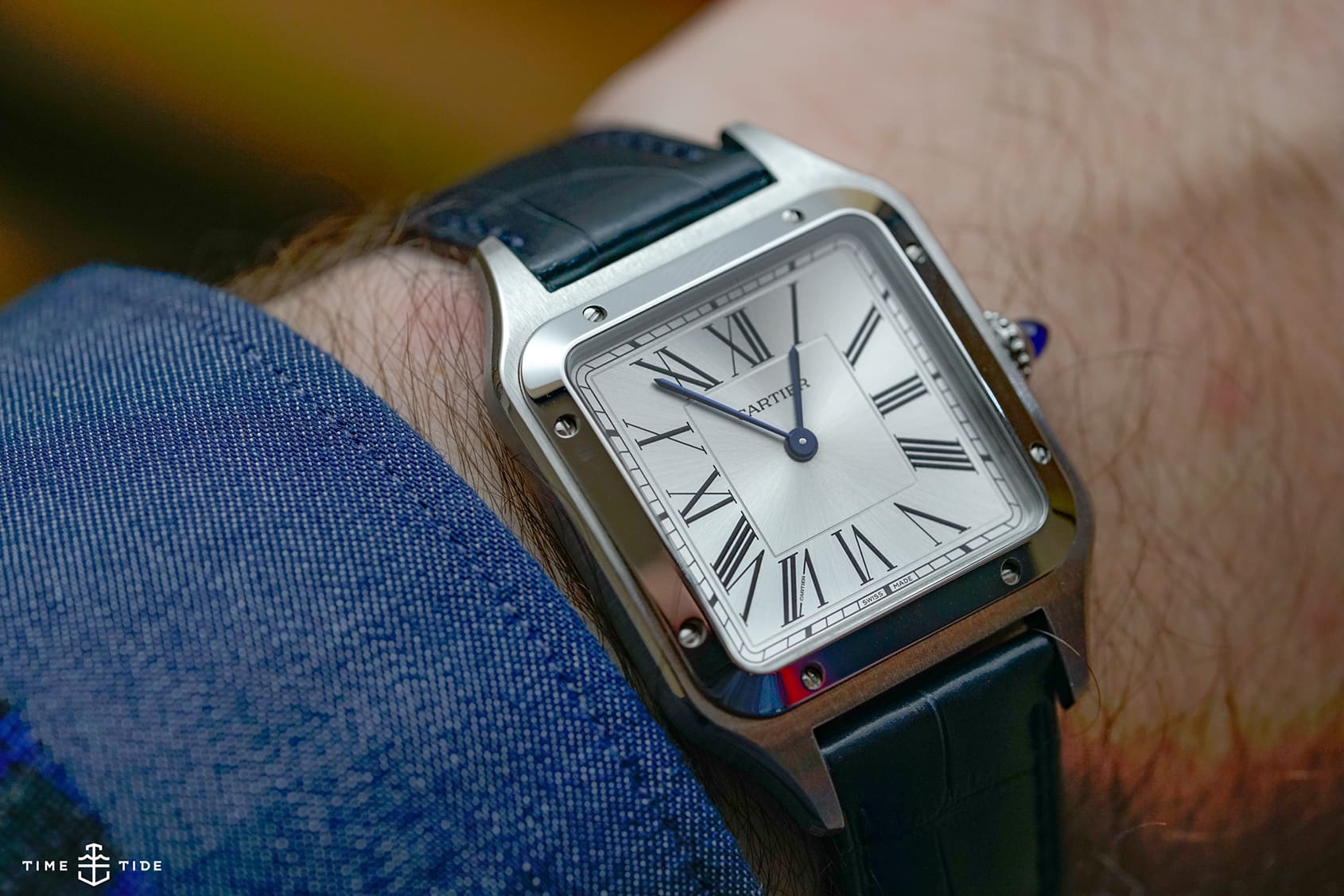 "Cartier's value retention remains in line with other mid-level brands," reports Morgan Stanley.  Pre-owned prices fell by -8.3% in 2022, but the last six months has seen things stabilise with a marginal decline of -0.9% over the past 6 months.
When it comes to specific models, the Santos fares the best both in terms of secondary market trade and value retention. Morgan Stanley also singles out the Tank Solarbeat models that use a solar-powered quartz movement as having performed well "breaking the typical trend of quartz pieces underperforming on the secondary market".
Tudor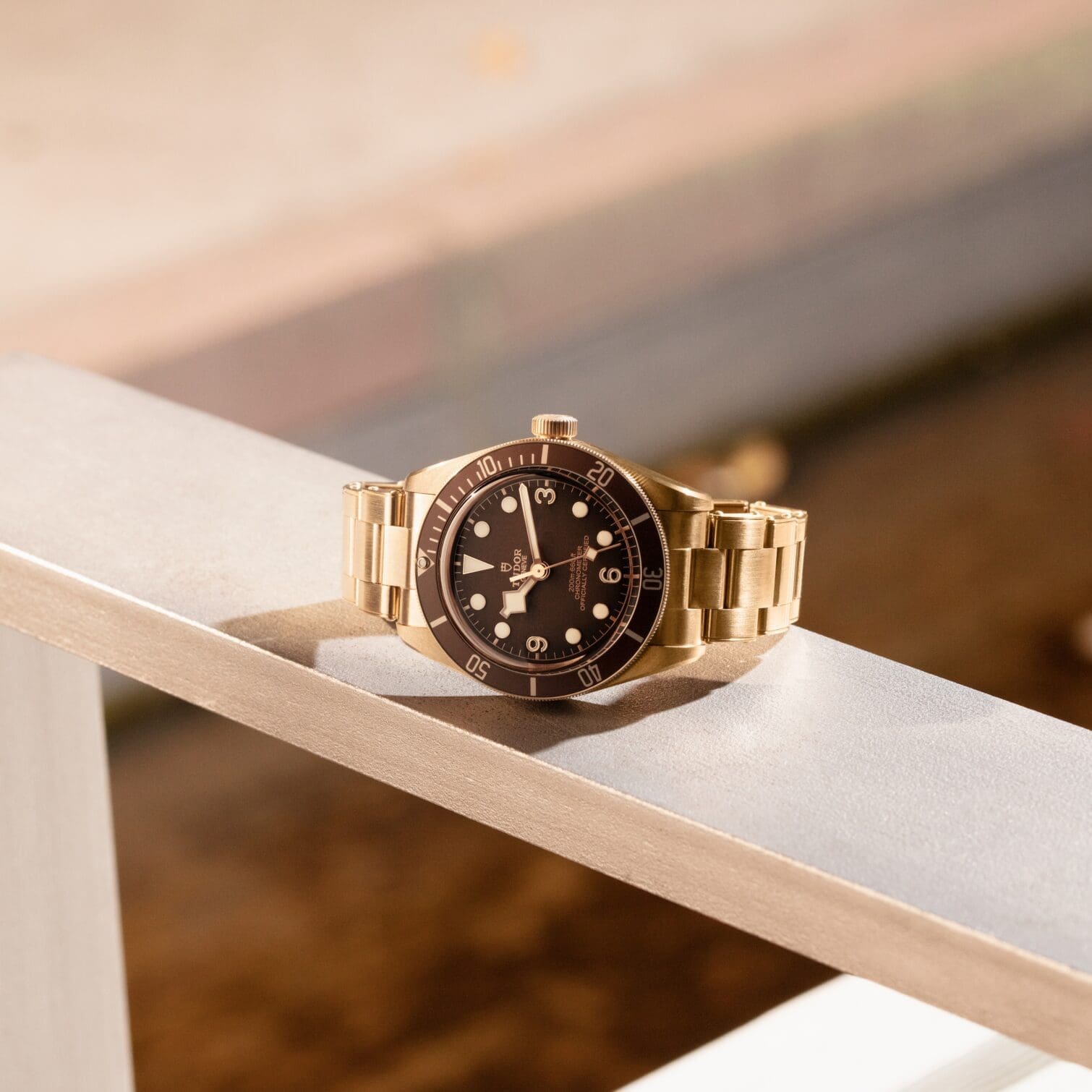 "Overall, Tudor underperformed its mid-level peers in 2022," Morgan Stanley reveals, "With the brand's in-production models dropping -9.7% in 2022 (compared to -4.8% for Omega, -2.6% for IWC, and -8.3% for Cartier). In addition, the ~3-5% price hike in Jan-23 also negatively affected value retention in the secondary market."
The report shows the dominance of the Black Bay could be over. The collection still has the most secondary market activity but fell by -12.8% last year.  "Falling Black Bay prices can be attributed to a consistent increase of supply over the past few years and a gradual decline in the hype/novelty associated with the Black Bay 58. The Pelagos, though a less popular and more expensive collection, holds its value better, boosted by the performance of the Pelagos FXD and Pelagos 39 (the only two Tudor models that trade above retail)."
IWC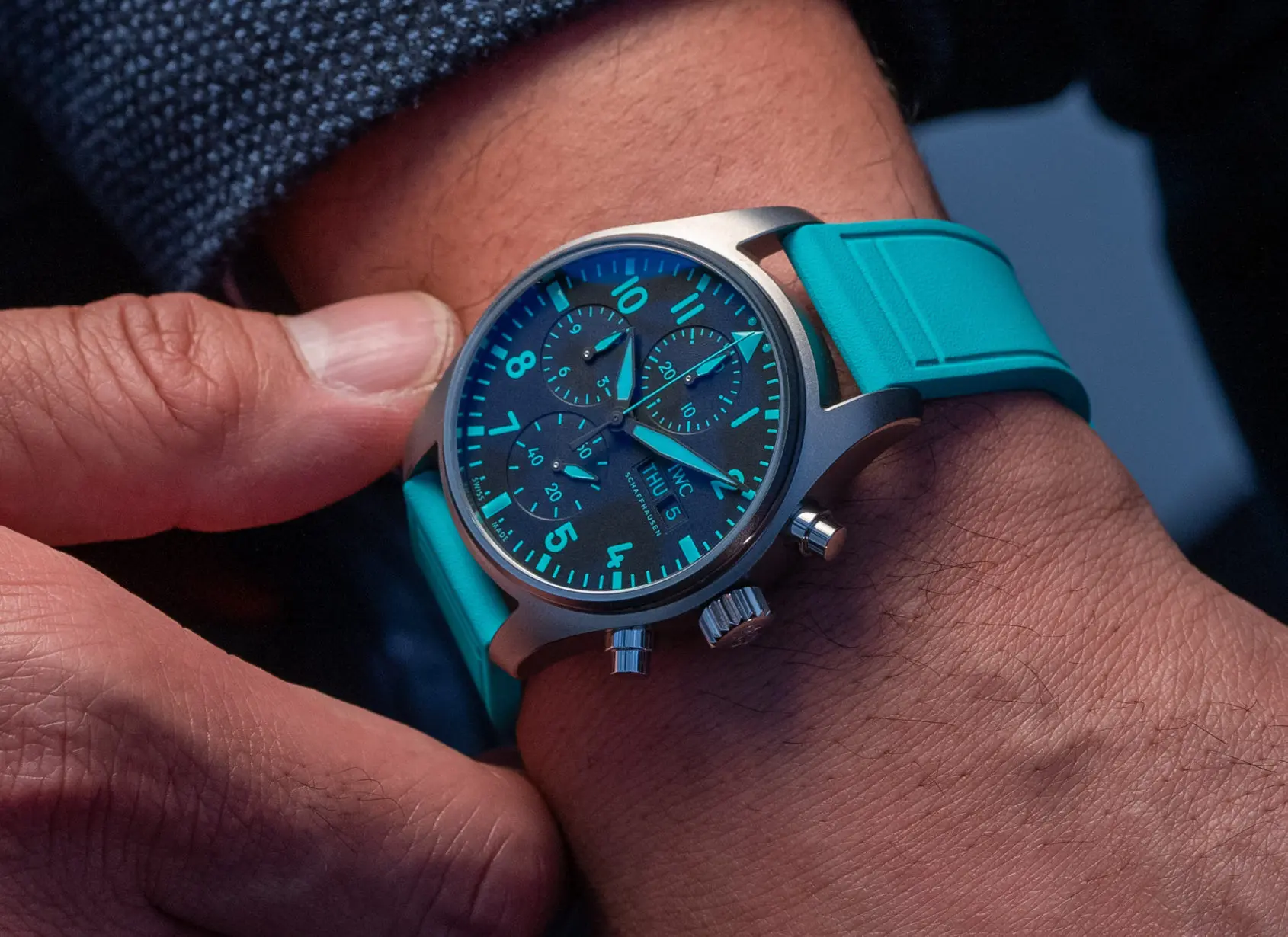 IWC's value retention on the secondary market is down by -29.1%, but Morgan Stanley explains that this has been "negatively impacted by both retail price increases in 2022 of around 10-20% for many models, and by a decline in secondary market prices of in-production models of -2.6% in 2022."
When it comes to specific models, the Pilot collection is flying high, performing significantly better than the rest, both in terms of value retention and interest by investors. The brightest results come from the special edition Pilot watches with limited availability and an association with Top Gun or Mercedes-AMG that actually trade at above retail. "For example, the Pilot's Watch Chronograph Top Gun Edition "Lake Tahoe" reference IW389105 trades at around $13,400 against a retail price of $10,700."