I've never really gotten all that "into" Bulgari. Look, I can appreciate the level of craftsmanship that the Italian haute joaillerie brand puts into their casework, (and more recently their movements), but I've never pictured myself wearing one. The Octo Solotempo Ultranero might just have changed all that.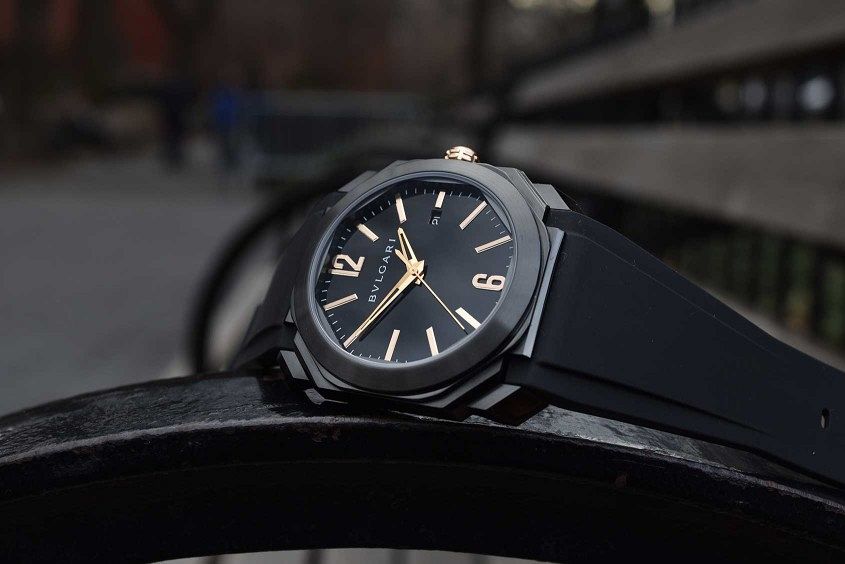 A case so sharp you could cut yourself
What more can be said about Gerald Genta's famous case design that hasn't already been said? It's a stunningly crafted piece of hardware that is even more impressive when finished in black DLC. Bulgari is proud to point out that there are 110 facets on the case, and though I've never managed to count them all in one sitting, I don't doubt them one bit. It's appropriately sharp and angular, interesting and complex, all without seeming in any way convoluted.
That dial, oh that dial…
There are black dials, and then there are black dials… This deep-beyond-deep gloss black dial is the kind of thing you can get lost staring into. You can see why they call it Ultranero (which translates as 'very black'). Bulgari did an incredible job getting its lacquer just right, ensuring that it remains reflective and eye-catching without distracting you from its other high points.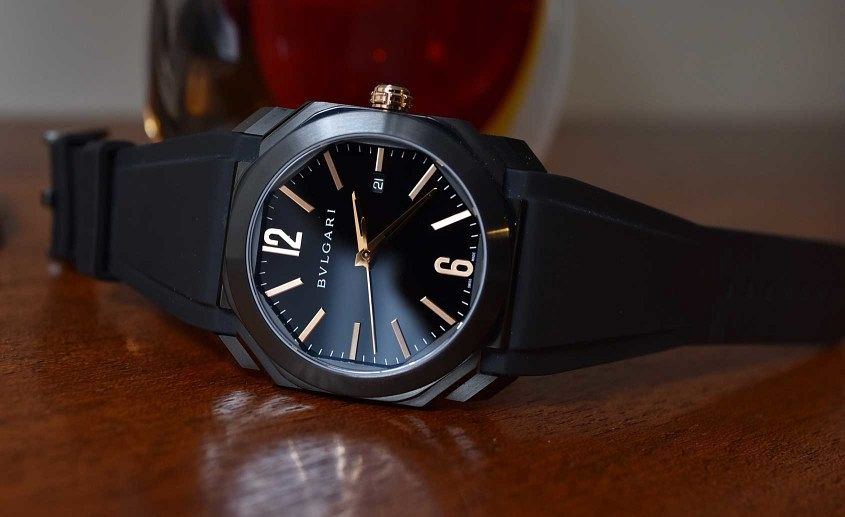 Black and gold, done right
Designing a two-tone watch can be a real challenge, and black and gold is no exception. Countless brands have played with the two materials and not all have succeeded. The Ultranero's hints of gold are just the perfect bit of contrast for its black dial and case. The angular, stepped design of its hour markers reflect light in a way that makes the watch surprisingly easy to read, even in low light. There is a second variation of this watch with a gold bezel, but given the choice I'd pick this guy every time.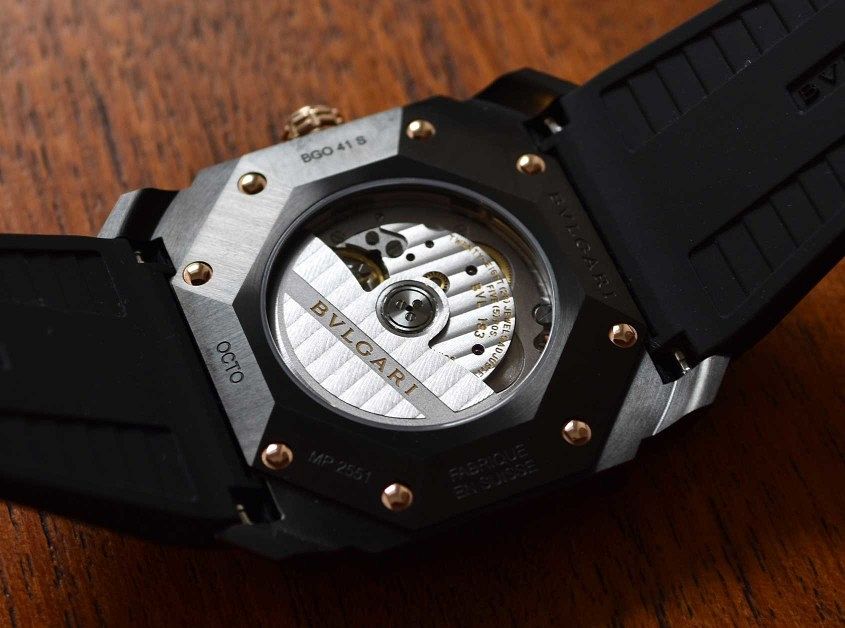 It works on the wrist
At 41mm, and 47.4mm lug-to-lug, and only 10.6mm thick the Octo doesn't sound nearly as large as it wears. Its squared-off case means it wears more like 44mm or more, yet even on my small wrists it fits like a glove. It also sports a nice and supple rubber strap that's quite enjoyable to wear all day long. It's got a tonne of on the wrist presence without being too imposing, making it the ideal candidate for a day-to-day watch that you can safely dress up or down.