The Triple Bridges holds a special place in the history of Girard-Perregaux, as does the tourbillon. In 1867, a watch with three bridges and one tourbillon won a prize for chronometry at Neuchâtel Observatory, and the distinctive design became a de facto logo for the brand.
The striking design of the triple arrow-headed bridges is undeniably pleasing, but its origins weren't aesthetic. Constant Girard conceived this design as a method of ensuring the tourbillon was as accurate as possible. From its initial appearance in 1867, the design evolved, and was patented (with the US Patent Office) in 1884. In 1889, the watchmaker unveiled Esmeralda, a tour de force pocket watch with three golden bridges, a tourbillon and a pivoted detent escapement. This was at the Paris Universal Exhibition, where it won the gold medal and became forever enshrined in the canon of Girard-Perregaux's watchmaking.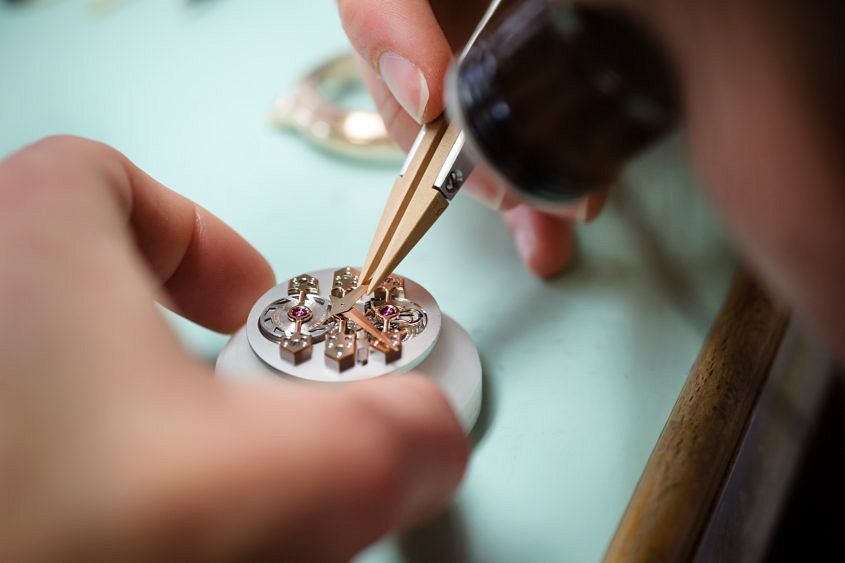 In the subsequent 100-odd years, GP has made many more tourbillons with triple bridges, holding true to a design that is undeniably classic but still remarkably relevant, as you can see from this well-sized 40mm version in pink gold. Girard-Perregaux has smartly pared back everything else, aside from the titular bridges and tourbillon. Nothing detracts the focus from those large, curved bridges and the large tourbillon cage, which weighs in at 0.278 grams and consists of 79 components. Even the hands, sitting astride the central bridge, play from the same songbook.
And while this is an impressive piece of kit, for me this watch's real significance is its prominent place in Girard-Perregaux's history, and how GP continues to honour it.
The Girard-Perregaux Tourbillon with Three Gold Bridges 40mm is on display at Kennedy's Chadstone boutique until the end of November.