Monday is once again upon us, and here in Melbourne, Australia that means we're oh so close to things starting to crawl back to normality, with pubs and restaurants set to open their doors for the first time in nearly three months, starting next week. Those with school age children are also painfully aware that many of them go back tomorrow. No matter what watch you wear, parents are counting the hours. Aside from thinking non-stop about just how good that first ice cold brew is going to go down at the local (we can't wait), the start of the working week has also got us thinking, once again, about micro brands.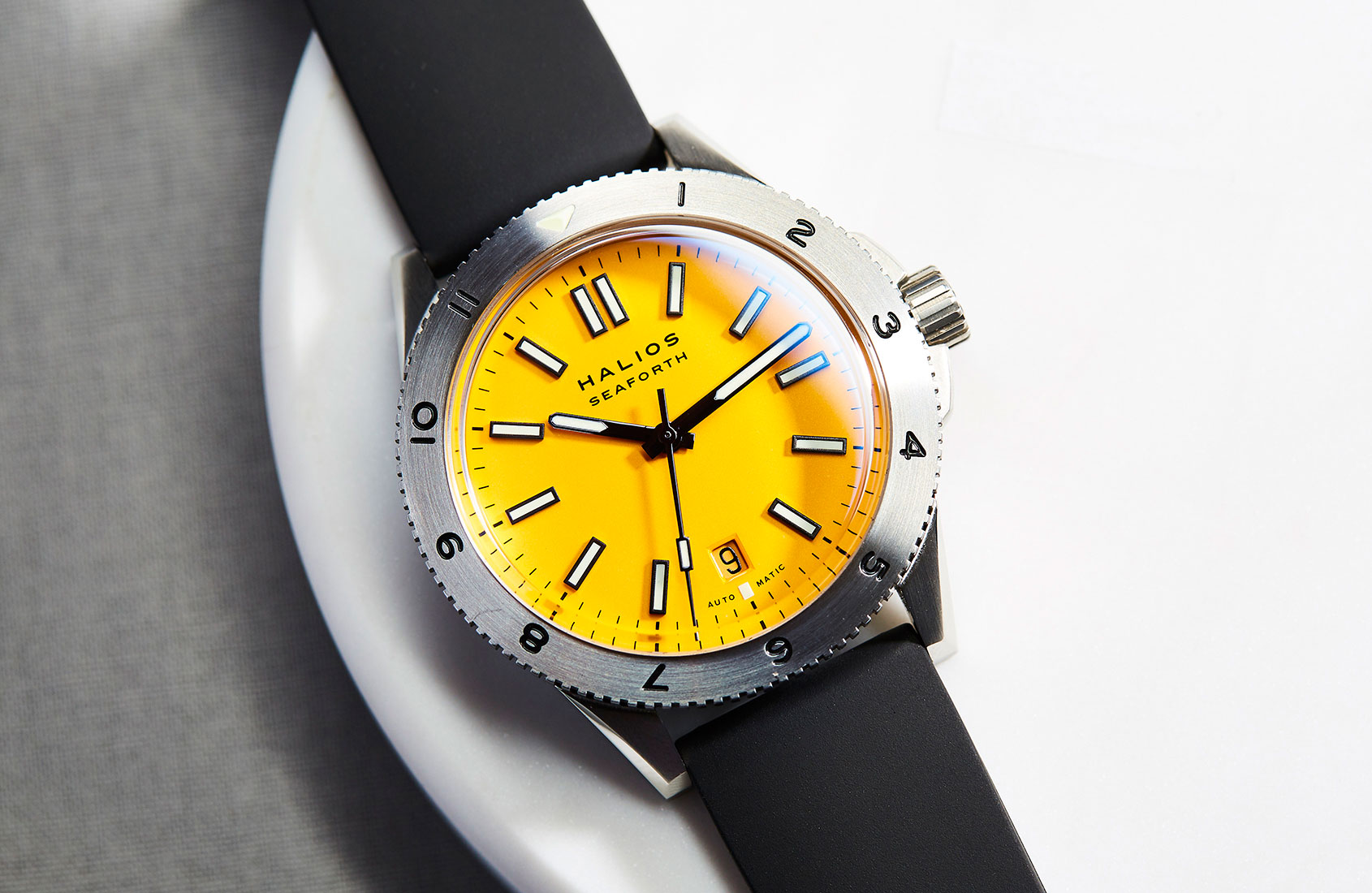 That's right, it's Micro Monday! This week we're taking a closer look at a small Canadian brand that has caught the imagination of both watch and diving enthusiasts alike. We are, of course, talking about Halios Watches. Founded in 2009 by Jason Lim, Halios was created to express the passion that Lim has felt for watches his entire life. The timepieces that the small Canadian watchmaker produce stay true to the company's founding principles: 1) offer a quality, well-built watch that you can take into the water; 2) exceed your after-sales support expectations; and 3) strive to design the next watch icon.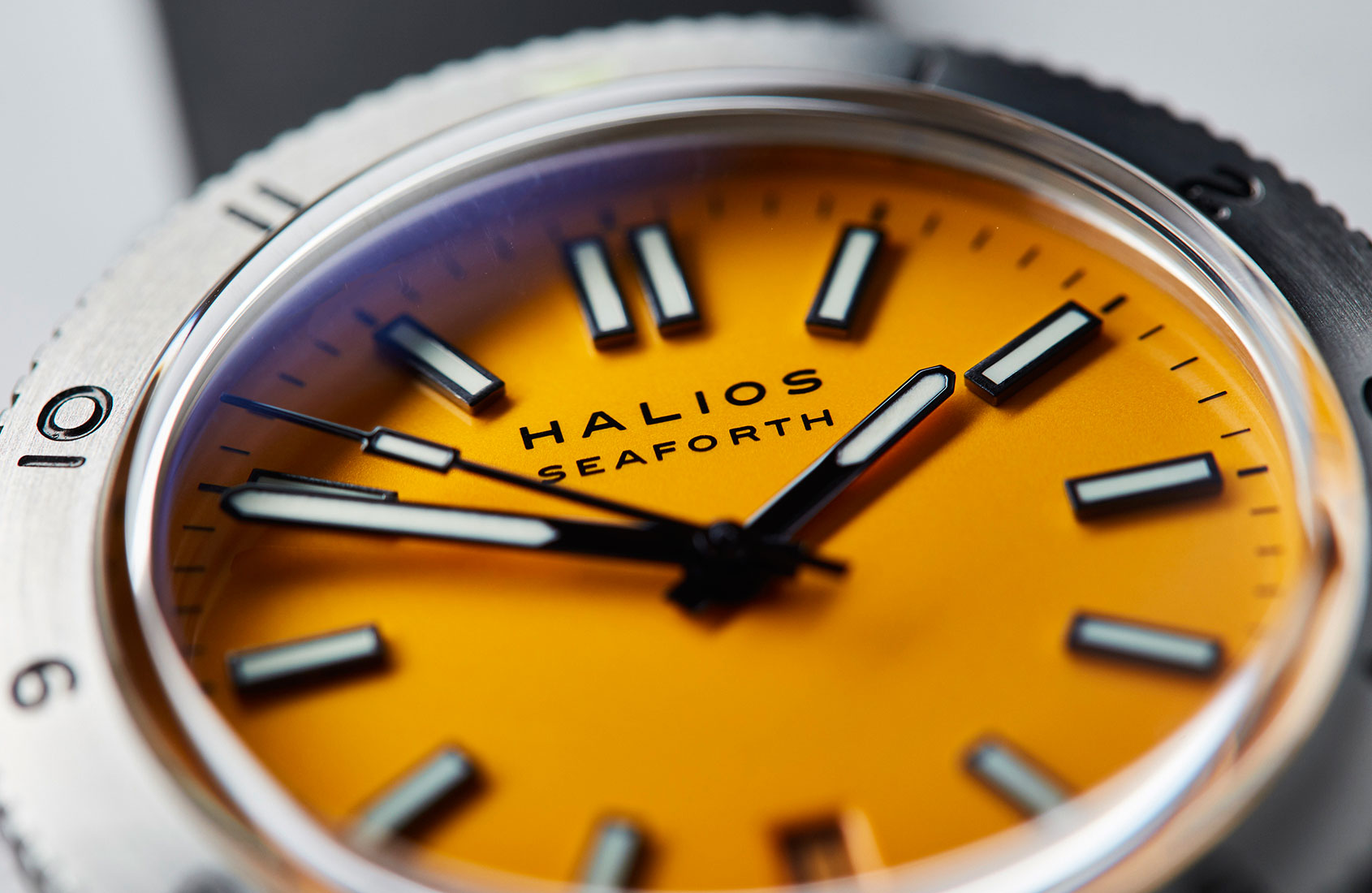 Those are some very good principles, and Halios has more than backed them up, creating tool watches that have garnered the attention of many, many dive watch aficionados. All of Halios' watches source their movements from either Japanese or Swiss makers, depending on the model, and are made in Asia, with quality control and final inspection being performed at Halios' headquarters in Vancouver, Canada. All of Halios' watches take inspiration from some of the most iconic steel sports watches of the '60s and, as a result, their timepieces possess archetypal aesthetic traits that are both handsome and functional. Likewise, all of the offerings are limited so, more often than not, their watches sell out, quickly. Which is totally understandable, because from a bang-for-buck perspective, as we've previously said here at T+T, Halios' timepieces are "excellent value". Don't believe us? Take a look at the watchmaker's three most popular models so far:
Halios Seaforth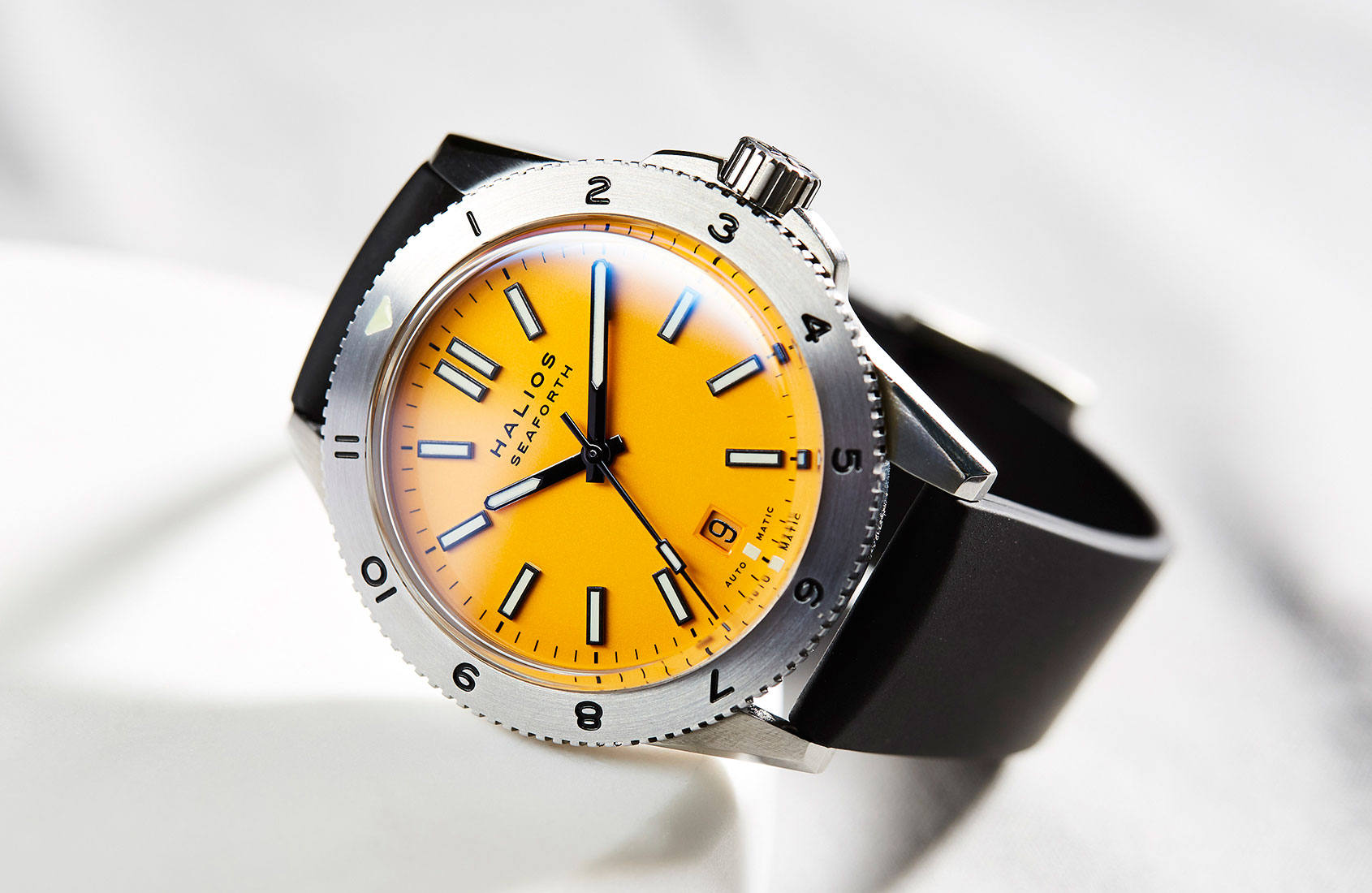 Unquestionably Halios' most popular model, the Seaforth has been a revelatory model for both the Vancouver outfit and the dive watch community alike. The brilliant dive watch moniker has spawned several iterations, but the fundamentals remain the same: 41mm case, classic proportions, Swiss self-winding movement (the one we reviewed came equipped with the venerable ETA 2824-2) and 200 metres of water resistance. The Seaforth commands a pretty inexpensive price of between $1000-$2000 Aussie dollars on the secondhand market … that is, if you can find one. As of right now, the watchmaker is not offering any at the moment, but it's always worth checking in Halios' website to see what they'll cook up next.
Halios Universa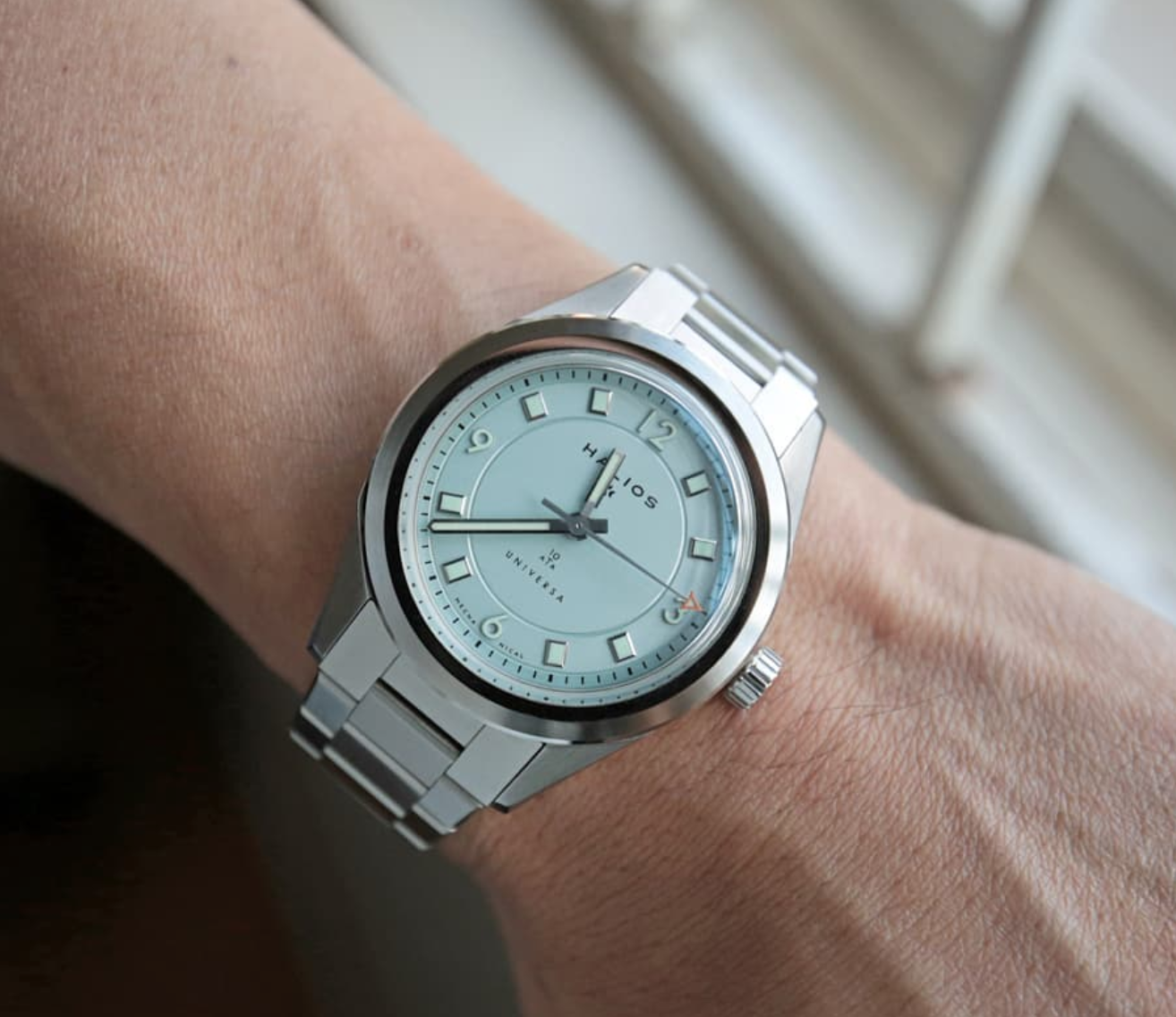 Another brilliant offering from Halios, the Universa is perhaps the watchmaker's most versatile timepiece, thanks largely to its crowd-pleasing 38mm proportions. The stainless steel case is a more old-school offering than the Seaforth too, much more like something that was made in 1960 rather than 2020. The vertically brushed case, which features polished chamfered lugs, makes it a very good-looking device, and the concentrically brushed fixed steel bezel is also a nice touch. The watch is water resistant to 100 metres and is just 11mm thick. That lack of girth is largely down to the Universa's movement, which is a Sellita Calibre SW210-1. This manually wound movement is time only, and offers up to 40 hours of power reserve. The explorer-esque dial of the field-style watch features Arabic numerals at 12, three, six and nine o'clock and thick, block-like indices everywhere else. There have been several different dial offerings of the Universa, but the Pastel Blue prototype shown above, which never made it into production, is easily our favourite. Please, Halios, just make it already!
Halios Fairwind
Last but not least, it's a Halios that you can actually buy, new, right now. An amalgamation of both diver and field-style timepiece, the Fairwind is perhaps a more retro-styled interpretation than its Seaforth cousin. This watch oozes '60s steel sports watch charm, and the prototypical cues on offer are just plain cool. We love the smaller 39mm dimensions of the angular stainless steel case, the distinct lack of crown guards, the polished lug chamfers and the vertical brushwork that adorns the case – it gives this watch real tactile, utilitarian charm. The bidirectional ratcheting bezel is also available with either a 12-hour sapphire crystal display or a more traditional 60-minute steel bezel (definitely our pick). The Fairwind can be had with either a Bathyal Blue or Slate Grey dial. The block-like and baton-style indices, as well as the handset, are heavily lumed, and there's a simple white open minute track around the dial's edge. The case is capped with a double domed sapphire crystal with a layer of antireflective coating applied. Inside the robust case, which is just 12.4mm thick, you'll find a Sellita Calibre SW200-1 movement, which offers up self-winding and up to 40 hours of power reserve. Priced at $775 USD (call it $1400 AUD by the time it lands on terra firma), it seems like a relative no-brainer if you're in the market for a unique timepiece from a watchmaker that isn't one of the Swiss stalwarts.