Today is less of a wind down and more of a recovery. Last night we hosted a small gathering of some of our favourite watch lovers. Drinks were had, canapés were consumed, watches were ogled, fondled and 'grammed, and new friends were found. Thanks to everyone who came! But that was last night. Today we're trying to get the office back into some semblance of order – emptying bins, wiping down surfaces and rearranging our loupe collection. You know, the usual.
Gaga-gate
The big news this week comes from Tudor, which announced Lady Gaga as its first female ambassador. Gaga joins Beckham as another global face of Tudor's #borntodare campaign, and fan feedback was as mixed as you'd expect. Comments on our social media ran the gamut from Little Monster love to through to confusion and actual anger.
Julie Kraulis is clearly a Monster at heart.
The Danish dynamo is on board.
One of our Facebook commenters thinks this new relationship is like the start of a bad romance.
@Macneil1783 reckon's he's cracked the secret of the #borntodare campaign.
@Mr028 doesn't have a very good poker face. Tell us what you really think.
However, it's not all so negative. Our favourite FB discussion talks about the Gaga announcement on the basis of gender equity and opening up new demographics for Tudor. #realtalk
Father's Day
It's not all Gaga-gate. The other week-long preoccupation has been the impending paternity party that is Father's Day, which, in Australia, is this Sunday. Specifically, we've been wracking our brains for a gift list that doesn't default to golf clubs and novelty ties. We think we did OK.
While we focused on watch-related accessories, it turns out watches themselves make pretty awesome Father's Day gifts. We thought it might be a nice idea to ask what T+T's resident dads (Andrew, Cameron and myself) think would make a solid gift.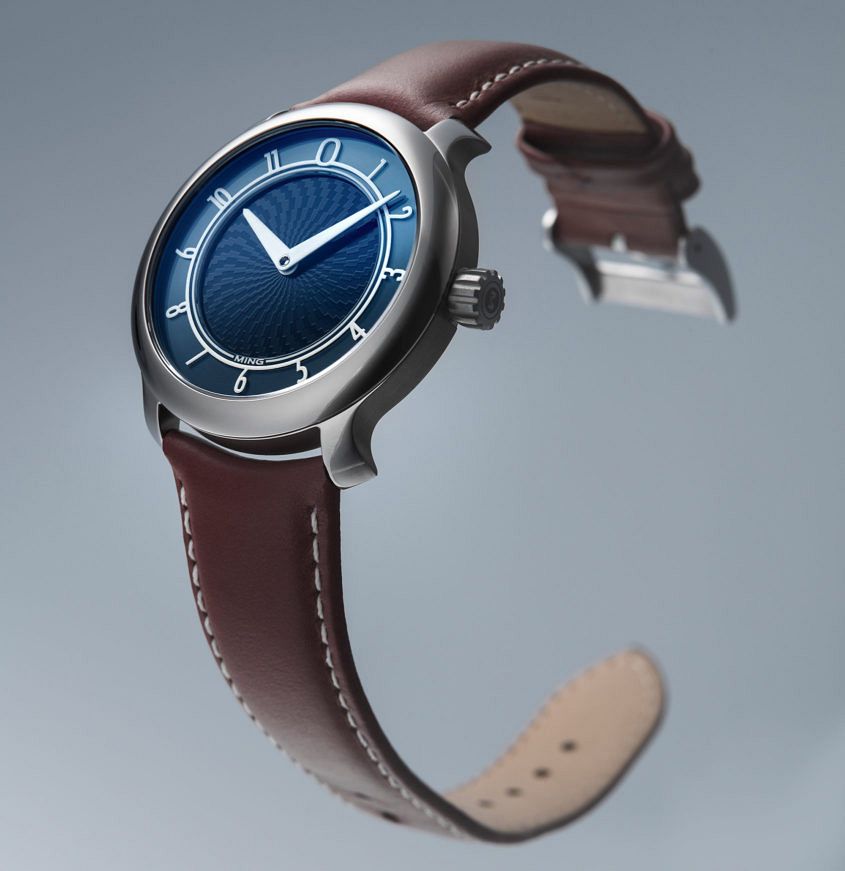 Andrew: Most dads like to talk, in my experience. They like war stories, crying poor stories, glory stories, you name it, if there's a story, it gets airtime. So I'd advise buying a watch that gives him something to bore people with. My choice is the Ming 17.01. Firstly, it looks great. Really great. Secondly, it's a microbrand with a lot of buzz around it right now, which might actually give the old man some cred in certain circles. And lastly, it has many talking points – such as, did you know the co-founder of the brand is a brilliant photographer? Did you know Time+Tide is STILL WAITING for a sample to be sent down? I know we're in Australia, but, guys, we're excited… OK, so that last one is some personal frustration creeping in. Best of all, once your dad has it, you can borrow it at will. After all, you were the nice person who gave it to him.
Cameron: One of the best ways to guarantee your chances of inheriting a Rolex is to buy your dad one. With the Rolex Explorer, he can unleash his inner adventurer with a watch that he can wear and use every day, and one day you will get a piece of family history that bears the stories his life.
Felix: If your dad is anything like mine, chances are he doesn't really care too much about fine watches (weird, huh?). So buying him a fine gold Cartier will result in a fine gold Cartier that sits in a drawer 95 per cent of the time. He's much more likely wear and love a no-fuss beater. The Oris Divers Sixty-Five does an excellent job of combining style and reliability.