Tudor has just announced Lady Gaga as a brand ambassador and global face of the #Borntodare campaign. This announcement comes just months after the brand signed veteran sports star and style icon David Beckham. In the advertising collateral supplied Gaga wears the (now classic) Heritage Black Bay with red bezel on a red fabric strap.
Lady Gaga is an interesting choice for Tudor. Even though her days of meat dress donning, scandal courting behaviour is (for now, anyway) in her past, the outspoken singer is still a much edgier proposition than your typical luxury brand ambassador, which at least lives up to Tudor's campaign name.
What's also interesting is the choice of watch she's promoting. Typically, female ambassadors are associated with explicitly feminine collections (think Nicole Kidman and the Omega Ladymatic), but Gaga isn't wearing pieces from the Style or Glamour lines. No, she's wearing the original Heritage Black Bay. In a way this is the safest choice for Tudor, as I'm willing to bet it represents the lion's share of their sales. But it also demonstrates the Black Bay's versatility, in that it looks as at home with high couture as it does with Gore-Tex outerwear. And if Tudor wants to pitch the Black Bay at a sartorially aware 30-something set, who may not have considered adding a luxury timepiece to their ensemble, the provocative singer is a smart way to go about it.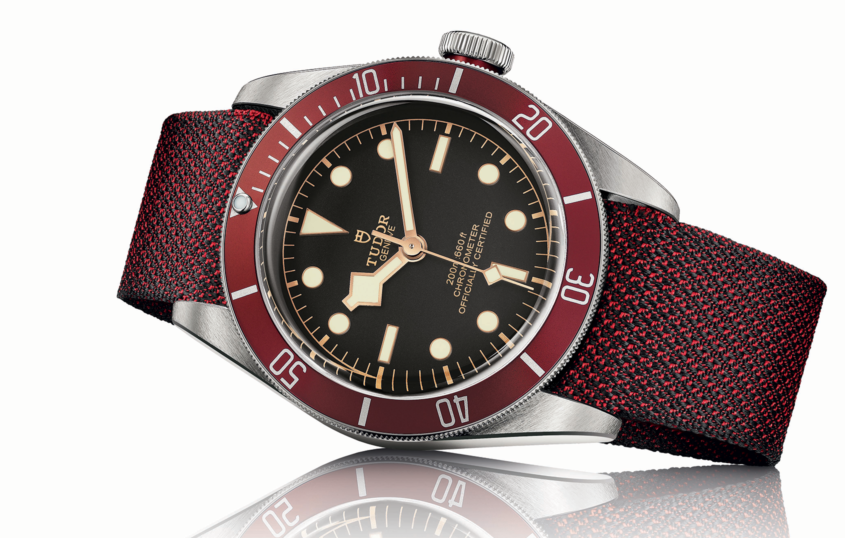 Tudor's choice of Gaga also shows that the while the global brand ambassador relationship doesn't appear to be going anywhere, it also isn't as monolithic as it once was. The age of influencers and an increasingly fragmented global marketplace means that watch brands looking to leverage celebrity need to be savvier, eschewing the all-singing and all dancing brand ambassador, in favour of more targeted endorsements that reveal a brand's attitude and approach as much as hit the right demographics. The only question now is, will Tudor's genuinely daring new direction pay off?