Later this year, Phillips, in association with Bacs & Russo, are hosting the Game Changers auction, which will be offering some of the most important watches to ever meet the public market, including watches owned by golfer Jack Nicklaus, and actors Marlon Brando and Robert Downey Jr, as well as incredibly rare vintage examples of Patek Philippe, Rolex and LeCoultre. While the full catalogue for the Phillips Game Changers auction has not yet been made public, let's take a closer look at some of the highlights that are likely to get paddles in the air.

The Jack Nicklaus' Rolex Day-Date Ref. 1803
Jack Nicklaus is considered by many to be one of, if not the greatest golfer of all time, having won 18 major championships over his career. He wore his Rolex Day-Date for the majority of his career, after he received it in 1966 through his relationship with Rolex as a golf tournament sponsor.
The sale of this bezel-less Rolex GMT-Master was announced in July this year, and immediately turned heads, as the intoxicating blend of Rolex, Hollywood provenance, and first time to market (which saw the Paul Newman "Paul Newman" Rolex Daytona break the record for the most expensive wristwatch ever sold) makes for an incredibly desirable watch. This was the Rolex that Marlon Brando wore during the filming of the 1979 classic Apocalypse Now, and has remained within the greater Brando family ever since.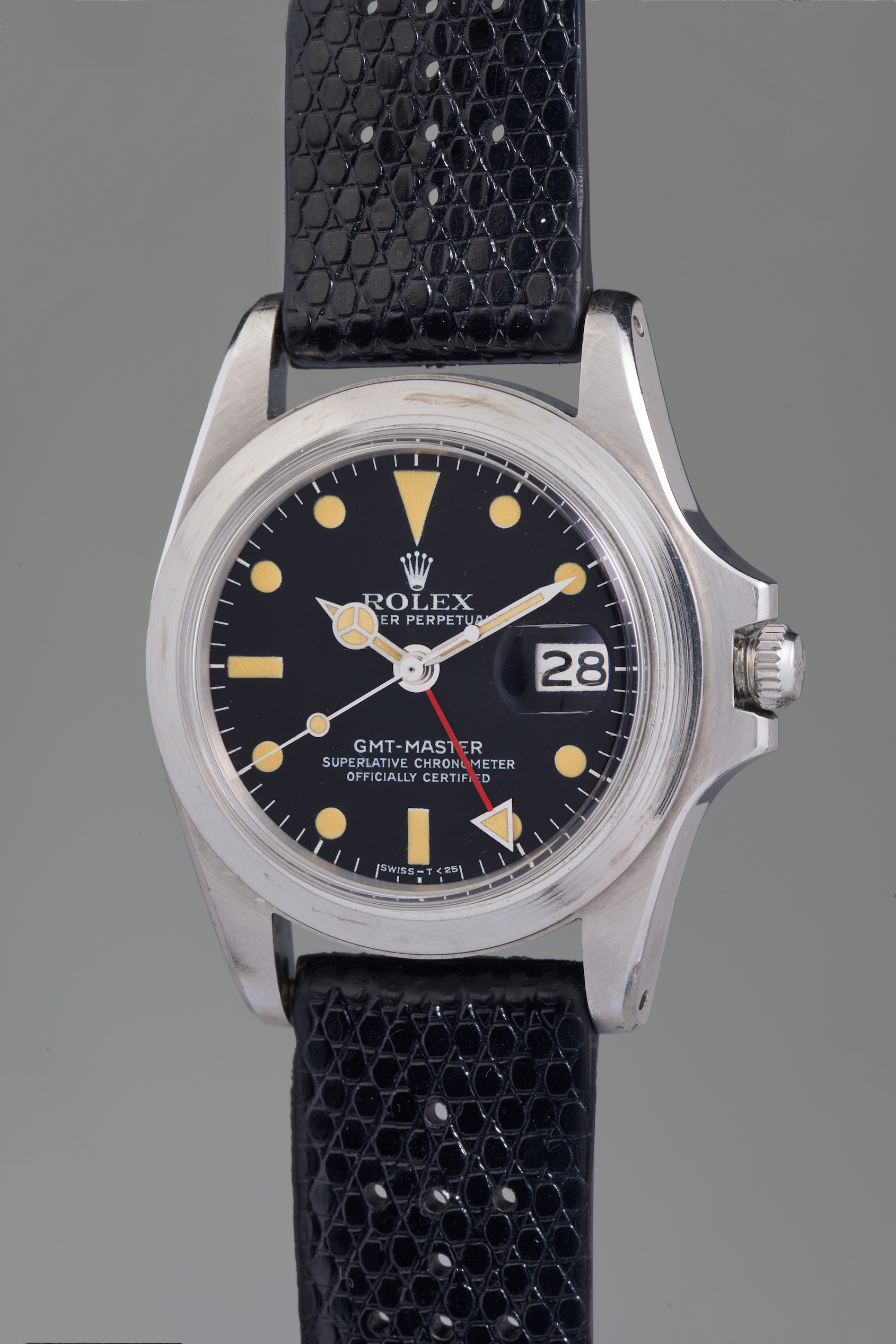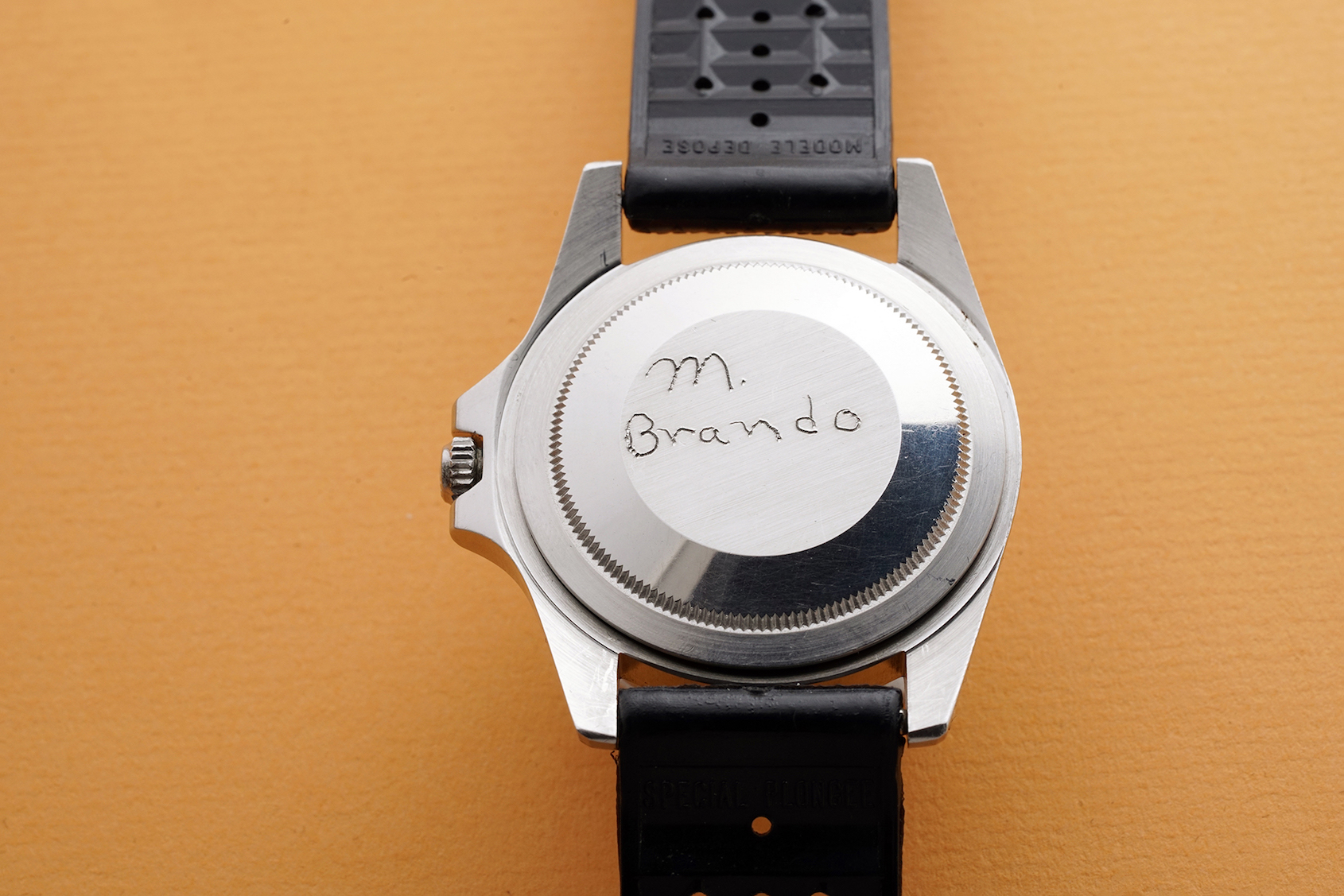 Before Paul Newman's "Paul Newman" was the most expensive wristwatch ever sold at auction, the record was held by a steel Patek Philippe ref. 1518 perpetual calendar chronograph that sold for USD $11.1m in 2016. While steel ref. 1518s are more rare than pink gold ref. 1518s, this 'Pink-on-Pink' (pink gold with salmon dial) was previously unknown to the market, so will likely do quite well.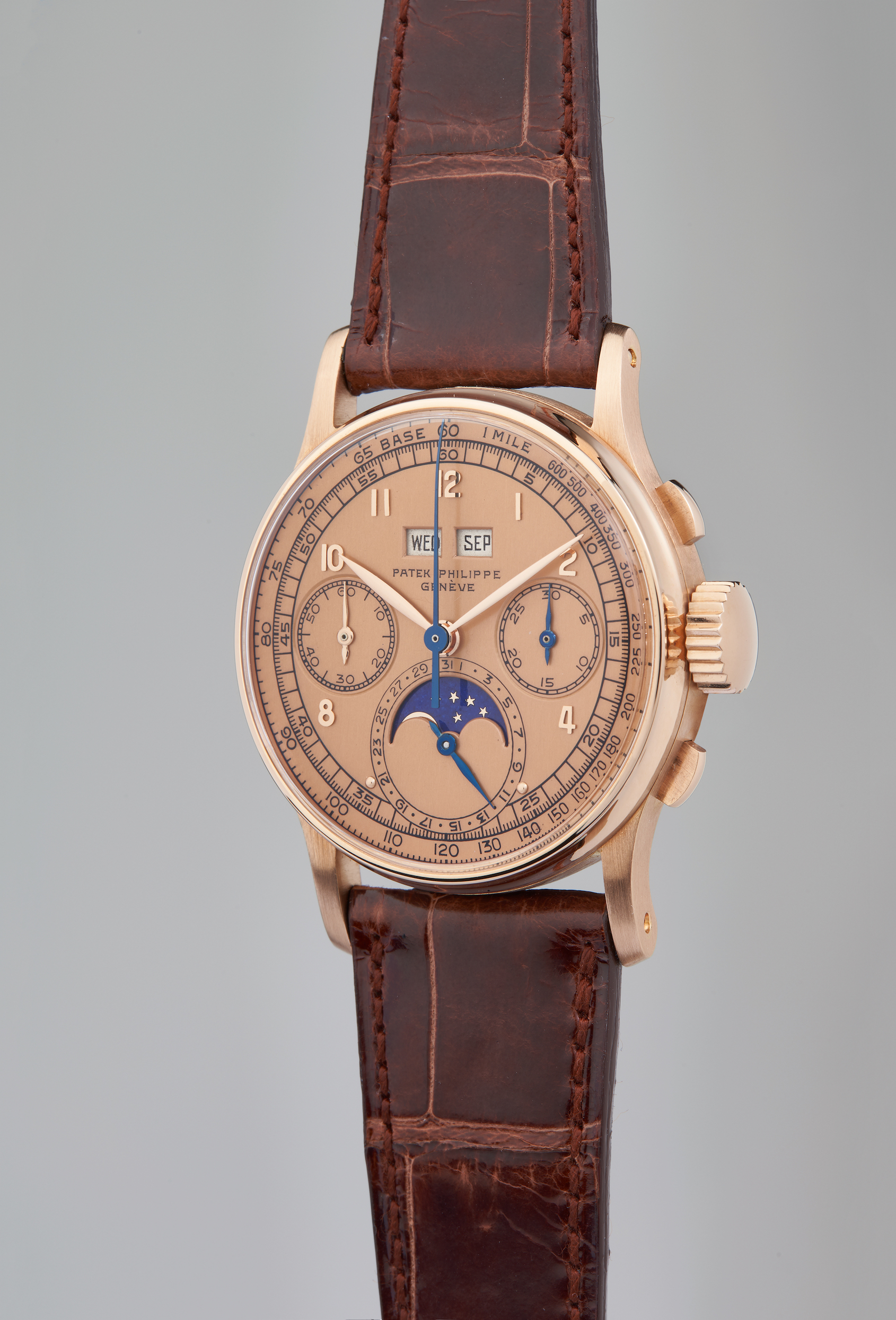 The ref. 2499 from Patek Philippe is widely considered to be one of the most iconic watches made by the brand over its not insignificant period of operation. As this example is the only known Vichet-cased ref. 2499 to ever appear with round pushers, and it is in immaculate condition, this lot is one of the most important ref. 2499s to find its way to market.
The vintage watch collecting community loves to give the most special and unusual Rolex references a nickname, so a reference with two nicknames must be very special indeed. The contrasting dial places it in the "Paul Newman" camp, and the black and gold dial colours are reminiscent of the Lotus Formula One team in 1972, when they were sponsored by a tobacco company called John Player. This very same reference of Rolex Daytona was also recently purchased by Ellen DeGeneres, known for her astute taste in vintage Rolex, suggesting there will be significant interest in this lot too.
LeCoultre "Lucky 13" Ref. 3027
The lucky last lot in this list is the LeCoultre "Lucky 13", which was specially produced by the Chicago Anti-Superstition Society to demonstrate their rejection of the unlucky superstition around the number 13. This eye-catching watch features a dial with the number 13 at every hour marker, and was presented to a US astronaut to congratulate the first successful orbit of earth by a human.
The Game Changers auction is happening in New York on December 10. For more information, visit the Phillips site.