WATCHSPOTTING: Travolta wears Gotti's Piaget and other legendary gangster watches
Daniel Senia
Filmgoers have had a fascination with mobsters since before the advent of the talkies, all the way back to the first ever gangster film, The Black Hand, in 1906. Beginning in the 1970s, filmmakers started exploring the New York mafioso culture in classic movies like The Godfather, Mean Streets and Goodfellas. Now it's John Travolta's turn to "don" the overcoat in this year's Gotti, exploring the life, and death, of Gambino family boss John Gotti.
To get into character, Travolta spent time with the Gotti family and with Gotti's personal effects, including several watches owned by the (in)famous mobster. Which got us thinking about other notorious gangsters and the timepieces they owned throughout their lives …
John Travolta, Piaget Ultra-Thin White Gold (diamond dial), owned by John Gotti, worn in the movie Gotti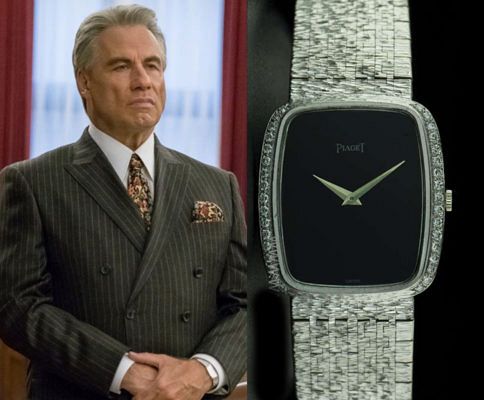 John Travolta takes his turn at playing notorious crime boss John Gotti in this year's Gotti. Gotti Sr was famously known as the 'Dapper Don' for his always impeccable appearance and love of quality threads. Former New York gangster John Gotti Jr, son of the famous 'Teflon Don', acted as a consultant on the film, supplying Travolta with several of his father's personal possessions, including overcoats, Brioni ties and Piaget watches.

Tom Hardy, 18K Gold Omega, Diamond Bezel, owned by Reggie Kray, in the movie Legend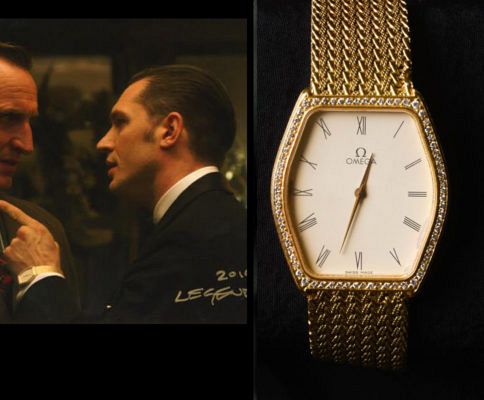 Kray twins, Ronald and Reginald (Reggie), were famous East End London gangsters in the 1950s and '60s. Their gang, know as The Firm, were involved in murder, extortion, armed robbery and arson. Played faithfully by Tom Hardy in the 2015 movie Legend, Hardy got into character by wearing Reggie's 18K gold Omega. Not without its own controversy, the watch, and several other Kray artefacts, were sold shortly after the movie's release in 2015 at auction, but not before a police investigation into an alleged counterfeiting operation running behind the scenes.
Al Capone, Illinois Watch Company, platinum and diamond pocket watch
Sold at auction in 2017 for US$84,375, Al Capone's pocket watch was crafted by the Illinois Watch Company (later bought by Hamilton) for Capone himself. The bezel is set with 72 cut diamonds and it has a platinum face, gold-tone numerals and hands, and initials "AC" engraved on the back. The watch was amazingly accompanied by its original 14K white gold chain at auction.
John Dillinger, Hamilton Pocket Watch, worn at the time of his shooting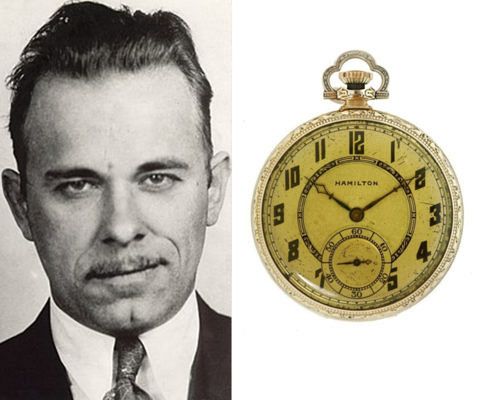 Sold at auction in 2009 for US$41,825, Dillinger's Hamilton Pocket Watch was worn at the time of his shooting in Chicago, outside the Biograph Theatre in 1934. Fun fact: The film that was showing the night of his death was Manhattan Melodrama staring Clark Gable. The film's production company later used Dillinger's death to help promote the film, much to the dismay of many of the cast members.
Bugsy Siegel, 18K gold Bulova Wristwatch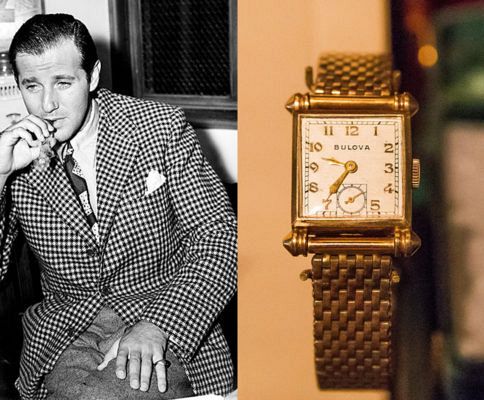 Credited as the man who brought gambling to the desert, Las Vegas mobster Bugsy Siegel was a man who lived on the edge, having built influence within the Jewish Mob, New York Mafia and Jewish-Italian National Crime Syndicate. Beginning his life of crime as a bootlegger during prohibition, Siegel later turned to gambling after alcohol was legalised in 1933. On display at the Mob Museum in Las Vegas is Siegel's 18K gold Bulova watch.
While they may not be as clear cut or palatable as other 'famous' watches, there's no denying the impact these larger-than-life criminals had on popular culture and style, and their often ostentatious watches are a key part of that appeal.