What watch does a veteran crocodile hunter (with only three fingers) wear?
Thor Svaboe
What sort of watch does a veteran Aussie crocodile hunter wear? Well, Northern Territory Problem Crocodile Management wildlife officer Tom Nichols (how's that for a job title by the way), caught a record 352 crocodiles in 2020, and in this intriguing story and short film from ABC News he explains how he goes about hunting down monster crocs.
"The biggest one was 4.7 [metres] and he did have a bit missing off his tail, so that was a good-sized croc," Tom tells ABC.
But that sort of thing is just a normal working day for Tom, catching around 300 of the terrifying animals each year to reduce the risk of fatal attacks in Darwin Harbour.
Tom lost two fingers to a crocodile more than a decade ago, but still spends his day jumping onto traps, manhandling large saltwater crocs and tying them up before transporting them out to safe waters. On his wrist is a battle-scarred Seiko SKX, proving the bullet-proof nature of this tough diver's watch on its original salt-stained concertina rubber band.
Any desk diver like myself will feel like a feeble coward after watching grey-haired Tom hauling in these crocs. He does make it seem like any normal job, piling the boat with a tied up pile of three monsters taped and bound after half a day on the water.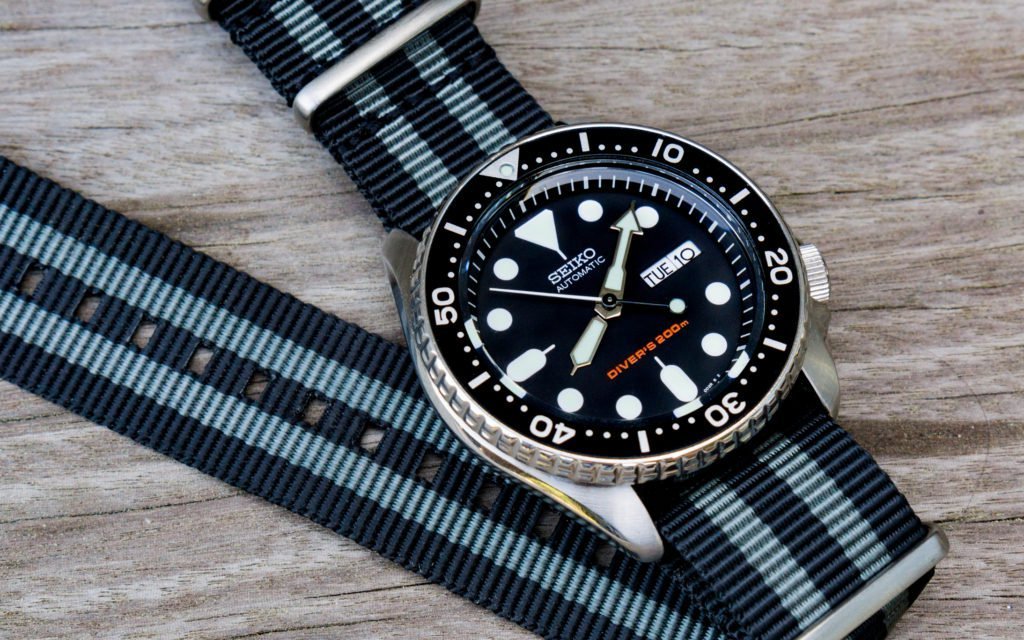 It's one thing enjoying the legendary Seiko 6150 on the wrist of Captain Willard in Apocalypse Now, but this is real, mate, no fake movie props here. It's a story that makes me understand why the Seiko SKX has such a strong following and how its tough nature makes it one of the coolest entry tickets into mechanical watches. This, after all, is a completely in-house watch with all the street cred that entails.
Having personally started collecting  watches after acquiring the older cousin of the SKX, the 6309-7290, I know how Seiko can prove a true gateway drug – drug being the operative word, so be careful!
Have a read of the complete story, including footage of the fearless crocodile handling here.