When Montblanc's 1858 collection burst onto the scene back in 2015 it heralded a bold new direction for the brand, adding a no-nonsense, outdoorsy sensibility to what had, until that point, been a fairly buttoned-up collection of watches.
Since that initial drop, the 1858 has gone from strength to strength, and their 2019 slate of releases was particularly cohesive, and attractive. For me, the core collection can be summed up in three, thematically linked watches, all limited editions, that have taken the brand back to nature, with their earthy bronze cases and lush, dark green dials.
There's the 1858 Automatic LE, the 1858 Chronograph LE and the 1858 Geosphere LE. For all that these watches have different functions, they're all bound by a strong, and 100 per cent on-trend look of bronze cases with dark green dials.
Montblanc 1858 Geosphere LE
Visually, this is the watch out of the three with the most going on, dial-wise. Fundamentally, it's a dual time watch — the second zone is shown at nine, and there are big, dynamic maps of both hemispheres, which function as day/night indicators and even — if your geography is strong — a world time readout. It's a big, cool-looking watch, and I think this colour combo is the best yet. $9340 AUD
Montblanc 1858
Automatic Chronograph LE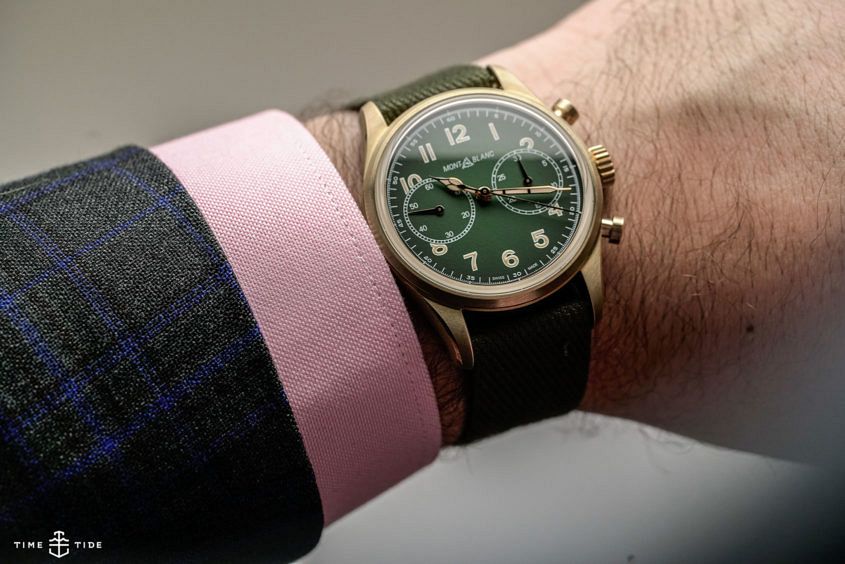 This watch does what it says on the tin — it's a chronograph. And a particularly good-looking one at that. The bi-compax layout, with big registers, really amps up the vintage charms of this 42mm automatic, especially with those cathedral-style hands. $7440 AUD
Montblanc 1858 Automatic LE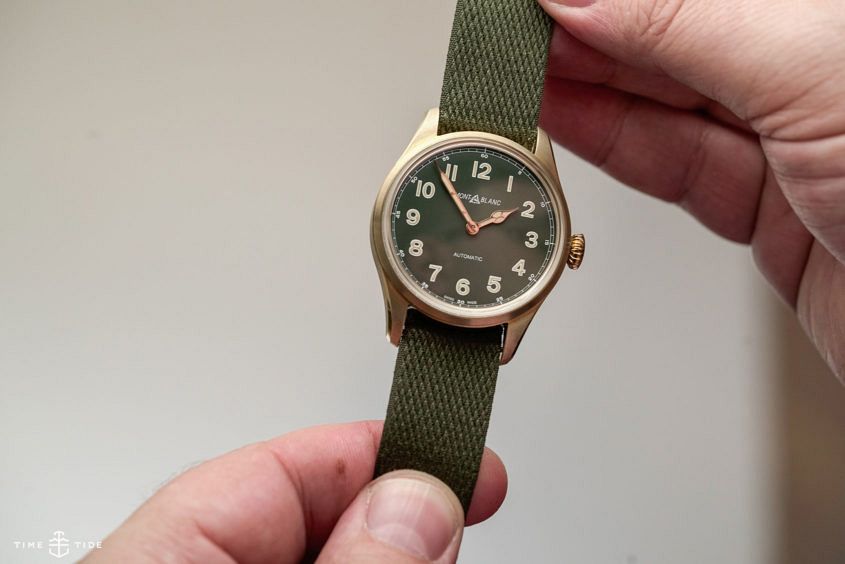 Just quietly, this might well be my favourite of the three. It's a simple, clean design that is nonetheless interesting because of the case/dial/strap combo. It's also a little smaller on the wrist, with a 40mm case diameter and a pretty slender 11.07mm height. Like the other two watches, it's rated to 100 metres, which makes it a watch that will definitely be at home in the outdoors. $4580 AUD
Made in partnership with Montblanc. However, the opinions expressed in this article are our own in accordance with our Editorial Policy.