INTRODUCING: The emerald beauty of the TAG Heuer Aquaracer with green dial
Sean Ding
Emerging from the safety of black, blue and white dial sport watches, the radiant TAG Heuer Aquaracer in emerald green marks an adventurous step forward for the line-up. Yet for a brand that is no stranger to radical innovation (Mikrotimer Flying 1000, anyone?), it's surprising that it took them this long to come out with a green dial sport watch. But no matter. The green dials have arrived, and they're here to stay.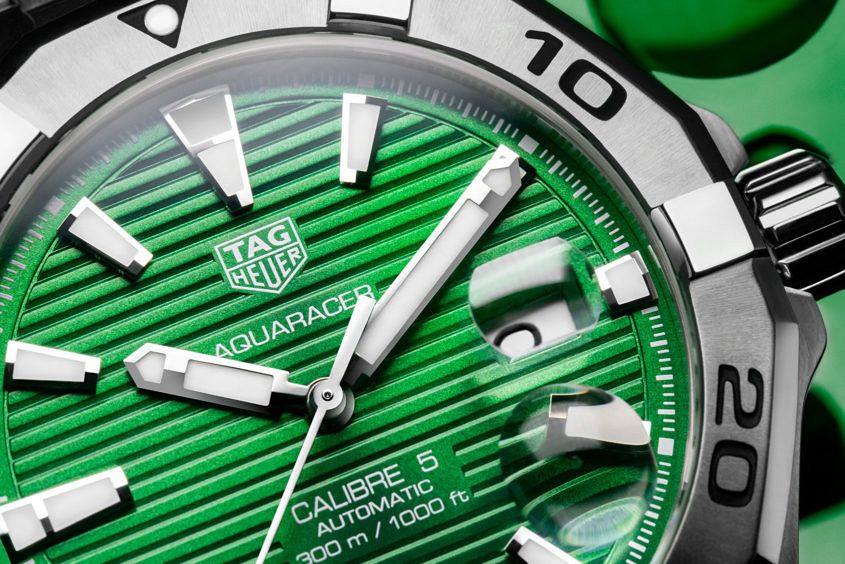 At 43 and 32mms in diameter (men's and women's versions respectively), as well as 300m of water resistance, sapphire crystal and all the other bells and whistles you'd expect, these handsome new additions toe the party line when it comes to Aquaracer specs, yet confidently stand apart in terms of visual appeal.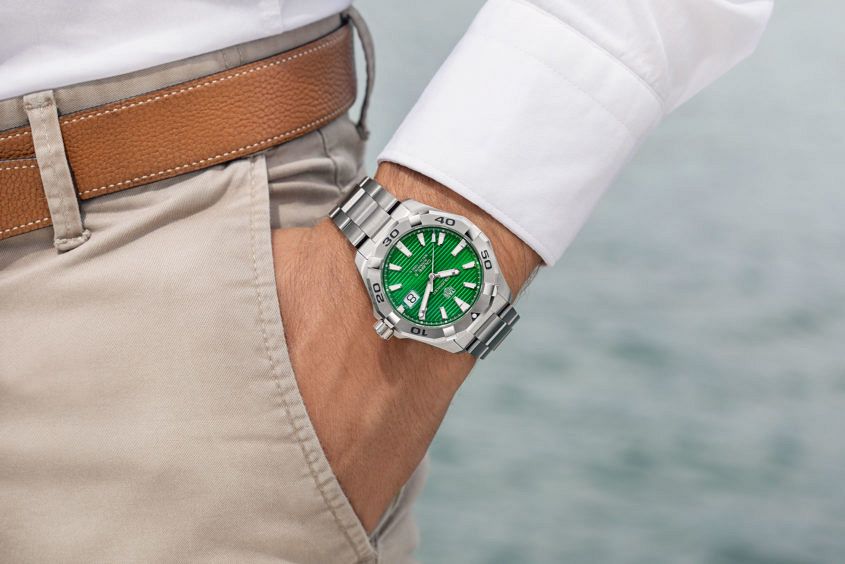 Despite both being green, the men's and women's versions each showcase the colour in different ways. The grooves created by the horizontally striped dial of the men's version enable the green to appear darker in the recesses and lighter on top. The result is an engaging alternating pattern of deep and bright greens – a simple but effective use of dial texture to showcase different dimensions of one colour. On the other hand, the women's version opts for simplicity: showcasing the brushed green dial in all its laidback elegance, enhanced by the absence of dial texture and black lacquering on the bezel.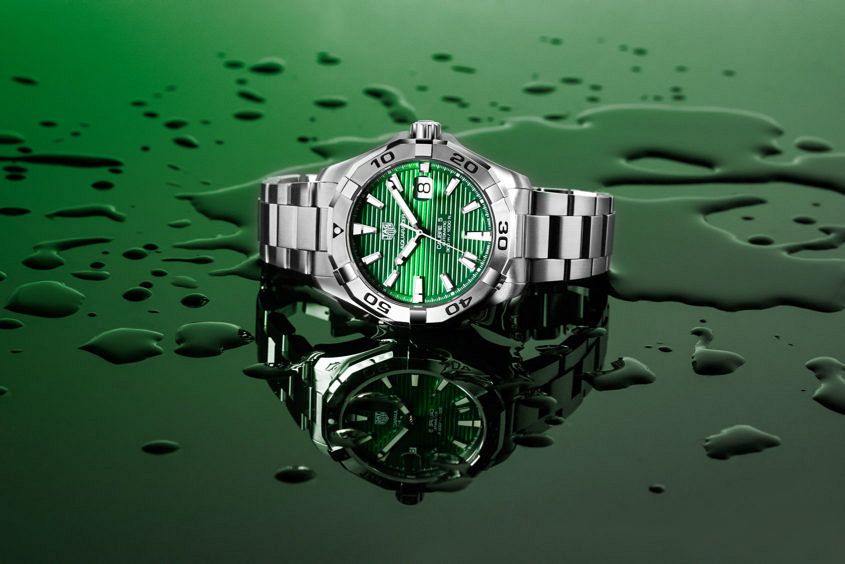 However, a key point of difference (which may not come as a surprise to any of you) is the fact that the men's version houses the Calibre 5 automatic movement, whereas the women's is quartz, and has diamond markers. One is a rugged tool, the other is more of a jewel. Why this continues to be the case is a mystery to me, but since being advised that the fourth wave of feminism is not a battle that will be fought on horological turf, I'll drop the matter.
Regardless, if you've been hankering for a green dial sport watch that is unaffiliated with a famously oversized comic book character, then perhaps this could be for you. Both represent attractive additions to a popular, longstanding line of sport watches. The men's and women's versions are priced at $2250 USD and $2150 USD respectively.