Editors note: I wrote this story back in 2015, and I'm pleased to say that the passage of time has somewhat vindicated my opinion. Some brands, like Tudor, Oris and IWC, have been releasing new 36mm watches with unisex appeal, so the size seems to be catching on. And while the 47mm big boys of the industry are still there, they're not as omnipresent as they were a decade ago. Is the swing back to smaller sizes a return to sanity, or just another trend?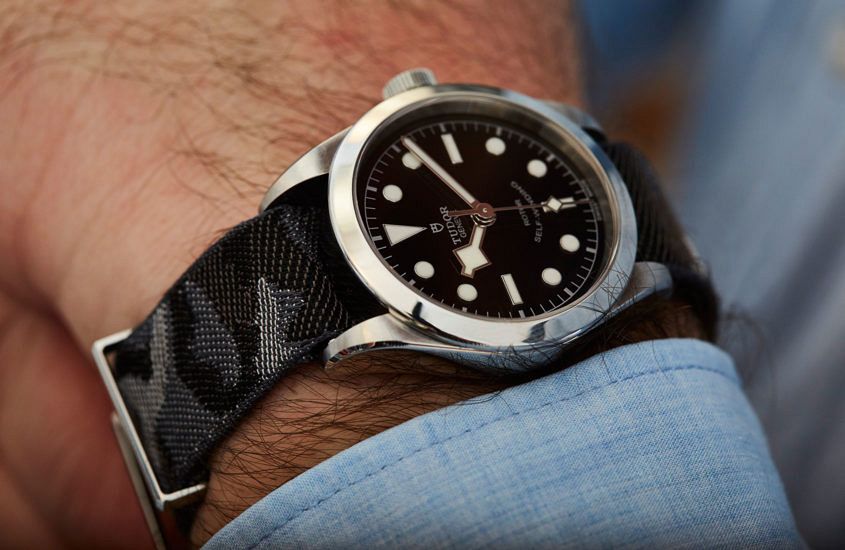 If you ever have the opportunity to try on a watch made before the '50s, we're willing to bet you'll be astounded at how small it feels. Back then, anywhere between 30mm and 36mm was considered normal, while everything more than that tended to be described in auction catalogues as 'oversized'. And often these smaller pieces languish, unsold, unloved and unworn.
How did it come to this? For decades, men were as comfortable with petite models as they were their bulkier brothers, but things started changing in the '90s. Spurred on by the rising popularity of brands such as Panerai and IWC, we witnessed the birth of the 'Big Watch' trend, as average diameters crept up from around 36mm to the 45mm mark. And while 9mm might not sound like much, the truth is, very few wrists can handle these most gargantuan of timepieces.
Thankfully, the ever-expanding case diameter was reined in just before 50mm became the norm, when the 2007 GFC brought everyone back down to earth. Like some horological version of George Taylor's Hemline Index (where the state of the economy can be pegged to the length of women's skirts), there's a direct correlation between watch size and fiscal outlook. Now the industry is at a point where a significant number of new releases are clocking in at 39-42mm – AKA the goldilocks size: not too big, not too small. Which isn't to say the hulks have vanished completely; they're here to stay, and have carved out an appropriately sized section of the market. But it does mean that there's hope for people who don't have Dwayne Johnson's forearms.
But why stop there? If 36mm (and under) was good enough for our fathers and grandfathers, why do we still shy away from the more modest timepieces? After all, quality beats quantity every time. And once you work out that a smaller watch doesn't emasculate you, a whole world opens up. The wonderful world of vintage.
Suddenly, you're not limited to new heritage reissues, or the vintage pieces that measure up to current 'acceptable' sizes (you know, the divers, the sports watches and the rare 'jumbo' dress watch). No longer do you have to fear the disappointment of finding a killer vintage piece at a great price, only to realise it's "only" 34mm across. You can now rock fine gold dress watches, vintage Datejusts and Bubblebacks, Cartier Tanks and awesome Gruen Curvex pieces without fear of social ridicule.
It's time to stand up for the little guy. Time to challenge the notion that big is always better, and to take pleasure in the smaller things in life. It's time to make 36 the new 42.
All vintage watch images from Watches to Buy.