Editor's note: Well, things haven't exactly slowed down at G-Shock in the months since this story was published – the Japanese firebrand has been churning out more awesome and absurd watches than the rest of the Swiss watch industry combined, and it's left us all thinking, "What will they come up with next?" Most recently, G-Shock have dropped a watch celebrating one of the biggest animated children's TV shows of all time – Dragon Ball Z, and they've also collaborated with Bamford Watch Department to create a limited edition watch that sold out in six minutes! Needless to say, enthusiasts have never had more choice for whacky and wonderful digital watches … and that's a very good thing.
G-Shock have been going hard in 2020 — really hard. That's right, not only have they released dozens of new watches across a range of different collections since the beginning of 2020, but many of those are pretty remarkable in their own right, some tracking heart rate or surf beach conditions, with others paying tribute to Kung fu legend Bruce Lee or representing streetwear label KITH. There is genuinely something for everyone, so let's take a look at five of the coolest 2020 G-Shock watches.
G-Shock X KITH GM-6900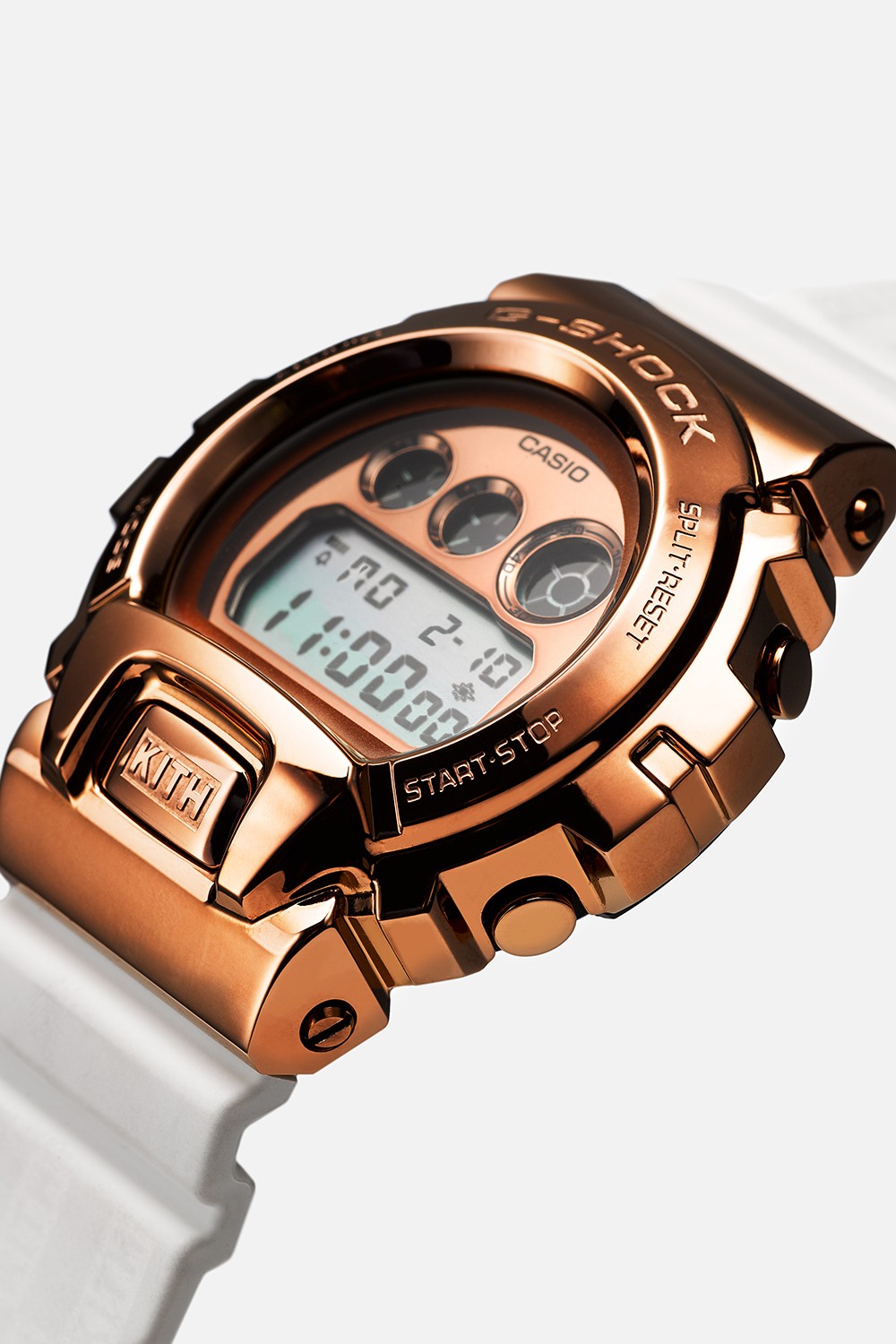 Life is good when you look through rose gold tinted lenses. And that is exactly what we're seeing with the new Casio G-Shock X KITH GM-6900, a collaboration between Casio and the streetwear retailer. The rose gold tone metal case is eye-catching, and it also has options to swap out different straps to easily match to your outfit. This one gets a rose gold medal.
G-Shock GBD-H1000
This is an important watch in the G-Shock lineup because it would be making a play at the currently booming smartwatch market. That's right, this watch has an optical heart rate sensor, a tri-axis accelerometer, pressure and temperature sensors and a built-in GPS to track activities. Not only that, but there's a range of different colours available to brighten your day.
G-Shock G-LIDE GBX-100
Built with the serious surfer in mind, the G-Shock G-LIDE GBX-100 offers tidal information for more than 3000 beaches around the world via the G-Shock Connected app on your phone. It features a hard-wearing metal bezel, and is available in three colourways.
G-Shock MRG-G2000BL-9A "Bruce Lee"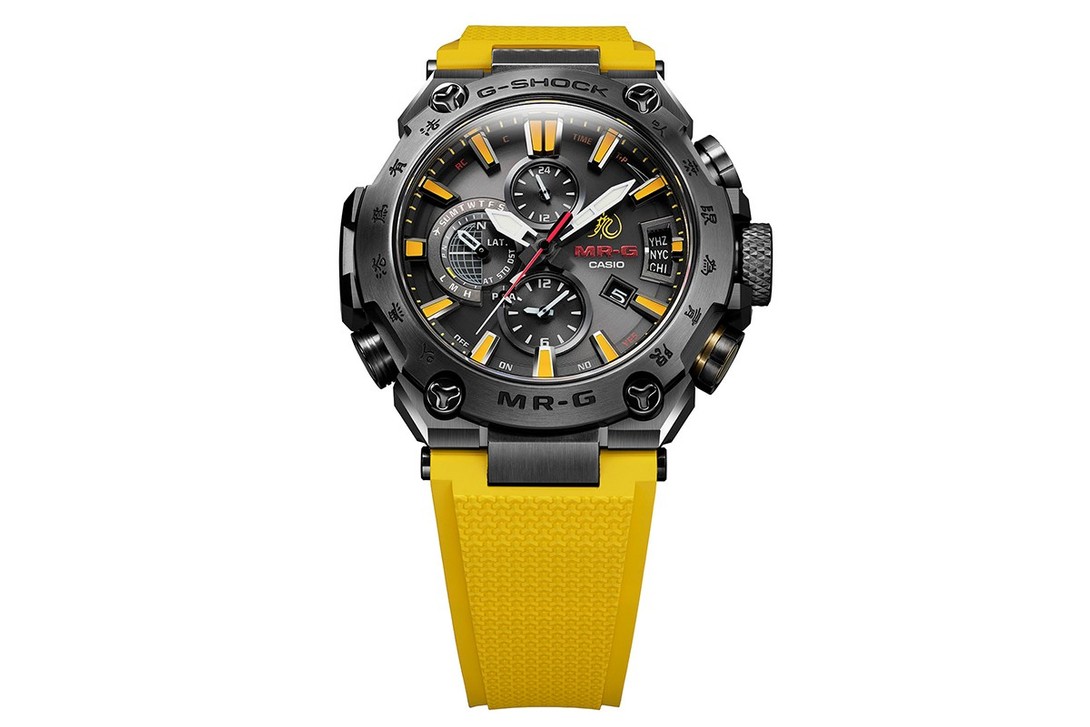 Black and yellow were unmistakably the colours of martial arts superstar Bruce Lee, a palette you can see clearly in this special edition. The MR-G collection is the premium offering in the G-Shock lineup, and no detail has been overlooked, with the case receiving a murdered-out DLC treatment, sapphire crystal glass and an engraved bezel that reads: "Using no way as way, having no limitation as limitation."
G-Shock GWF-A1000 Frogman
Symmetry in pursuit of form is thrown out the window in favour of rugged function when it comes to the new G-Shock GWF-A1000 Frogman. As you would expect, it is incredibly robustly built, with a carbon monocoque case construction, and everything you might need in an aquatic environment, including 200m of water resistance, tracking dive times in the water as well as a diving log available on your phone via the G-Shock Connected app.