DOXA expands their US retail presence in partnership with Watches of Switzerland
Zach Blass
DOXA has enjoyed a notable resurgence over the last few years, the famed diver's watch brand coming in strong in 2021 with a standard production line of carbon SUB 300 divers to follow up the 2020 GPHG-nominated limited edition. While DOXA watches have a cult following within the watch community, their modern timepieces are typically acquired through their easy-to-use e-commerce platform on their website. But for some, a necessary step before purchase is to get a feel for the watch in the metal. Now, thanks to a retail partnership with Watches of Switzerland, DOXA watches have expanded their retail presence in the USA – allowing more consumers to intimately engage with their robust creations.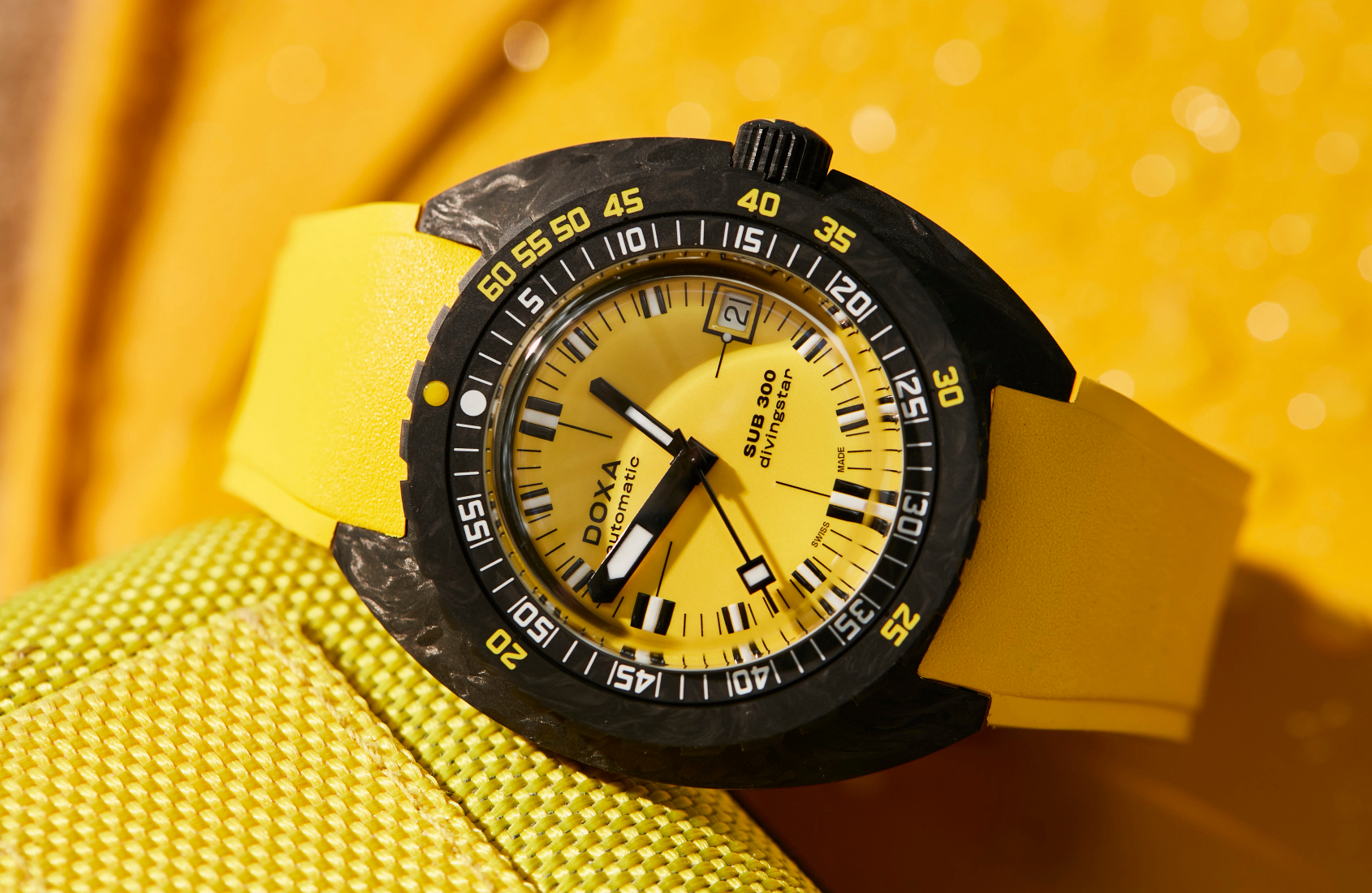 As of now, DOXA watches can be viewed in person within Watches of Switzerland Soho in New York City and purchased in-store or on Watches of Switzerland's e-commerce platform. This partnership further extends the reach of these historic divers, rooted in professional usage by acclaimed divers such as Jacques Cousteau. A pillar of the dive watch community since their introduction in 1967, DOXA watches have remained largely unchanged over the decades – their iconic design profile distinct from all of their competitors in the marketplace. Their robust and colorful watches have been subtly refined to meet the demands of modern watch buyers, and have recently expanded into new and exciting case materials such as cutting-edged forged carbon.
While speaking with HauteTime, David Hurley, EVP of The Watches of Switzerland Group US explained, "Watches of Switzerland has been dedicated to providing its clients unmatched experiences and products since we opened our first SoHo flagship in 2019. DOXA is an integral part of watch history and we are thrilled not only to be their exclusive point of sale in the US, but to also be a source of education on the brand through our extensive platforms.
"While DOXA has built an impressive cult following amongst certain watch enthusiasts who are aware of its impressive contributions to the evolution of dive watches, Watches of Switzerland looks forward to growing this audience exponentially, and we are proud to provide a space where the DOXA brand can be experienced firsthand."