Code 11.59 by Audemars Piguet debuts in new 38mm size
Zach Blass
Code 11.59 by Audemars Piguet is now presented in 38mm for the first time.
The stamped dials that debuted on the steel models are used once again, but in new purple and ivory hues.
It's a strictly precious-metal, time-and-date-only offering, at least for now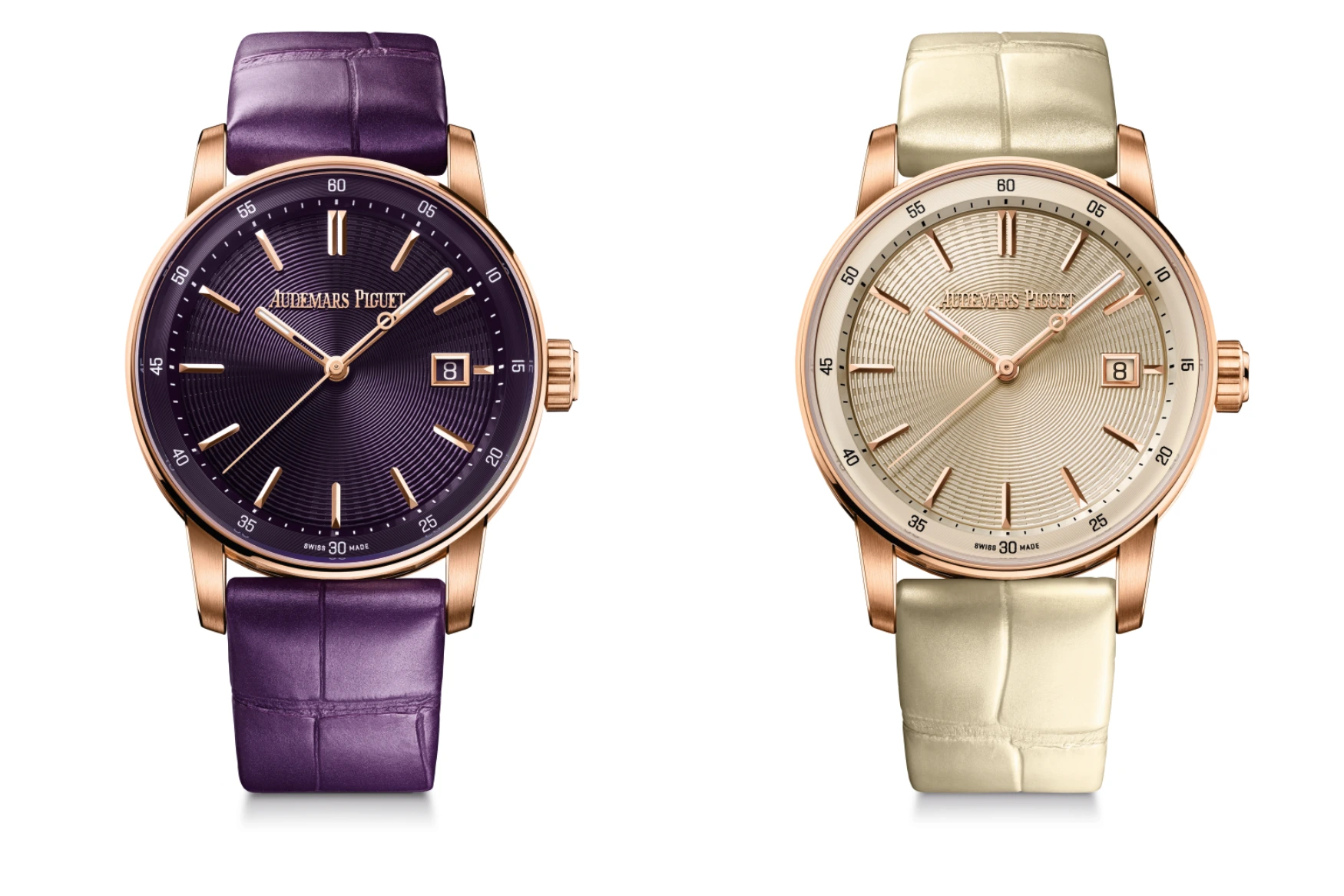 It is fair to say the Code 11.59 by Audemars Piguet had an awkward start, its hyped up launch setting it up for immense scrutiny and nitpicking. Through its adolescent stage, however, the collection has grown and evolved to be a much stronger offering. With refined aesthetics, evolved hand forms and dials, the look was nailed down. With more complicated and skeletonised offerings, Audemars Piguet showed just how much they could make the most of the real estate, and with its first foray into steel, the brand showed how Code 11.59 by Audemars Piguet could be a strong entry level into the brand. The only path the collection had yet to walk was a new size – until now. Sure, the previous models have not been behemoths, but a more compact and classic-adjacent size would certainly complement the existing collection and extend an olive branch to smaller wrists. This brand new 38mm Code 11.59 by Audemars Piguet Selfwinding is just that.
With its sizing down, there have been, at least externally, zero compromises. It is, aside from its dimensions, every bit the same Code 11.59 by Audemars Piguet offering. The three-part case, with a faceted, Royal Oak-reminiscent middle, is executed exactly the same, with a predominantly brushed finish complemented by accents of hand-beveling and polishing. It also remains 30 metres water-resistant – a measurement that in any size I would love to see reach 50 metres or more. The new 38mm diameter seen in these two new watches is three millimetres smaller than the previous 41mm Selfwinding configurations, and it is also 1.1mm thinner at 9.6mm, down from 10.7mm.
As we saw on the steel models, Audemars Piguet once again makes use of the embossed dials created with Swiss guilloché craftsman Yann von Kaenel. For clarity, these dials are stamped, but the stamp itself was hand-crafted by Kaenel. In steel, we saw blue, green, and gradient beige. In this new 38mm offering, strictly in 18k pink gold cases, we have a purple dial that will have Los Angeles Lakers fans going feral (I know it is not yellow gold) and an ivory configuration that will speak to those who enjoy its classic creaminess. Ivory typically has vintage connotations, but within the Code 11.59 by Audemars Piguet framework, it feels modern and fashion-forward. Neither, however, have the fumé effect of the beige dial seen on the steel model. I certainly enjoy seeing these two new fresh faces, and massively appreciate the colour-matched date windows, but I would also like to see the steel configurations in 41mm scaled down to the 38mm size.
The only compromise, and only by the snobbiest of watch snob standards, is the pivot from the in-house 4302 automatic calibre to the Vaucher-based automatic 5900. There is a digestible drop from 70 hours of power reserve of the 4302-powered 41mm Selfwinding models to the 60 hours of power reserve seen in the 38mm collection. To be clear, the decoration performed on the 5900 is done by Audemars Piguet, so unless you just have to boast with the in-house in your collection at all times, there is really no reason to scoff at the usage of the 5900.
This is the part where I say what I always say. With a smaller, 6.5-or-so-inch wrist, I appreciate the downsizing of the design, and I appreciate that the downsizing is limited just to the dimensions, and not the offering as a whole. The new 38mm models are a great start, but I will be disappointed if we do not see this segment of the collection expand the same way the larger models have. I want steel and ceramic, and I want complication – from chronograph to tourbillon – brought into this size. On the note of ceramic, I cannot help but wonder how cool it would have looked for the ivory configuration to have a dial-matching ceramic mid-case rather than its current full pink gold design. For those fixated on pricing, the downsizing from 41mm to 38mm also means a decrease in price of US$1,200, so if you are not dead-set on an in-house calibre, and either prefer or are ambivalent towards more compact dimensions, this is the Code.1159 by Audemars Piguet to look into – or at the very least keep any eye on as the collection hopefully grows.
Code 11.59 by Audemars Piguet Selfwinding 38mm pricing and availability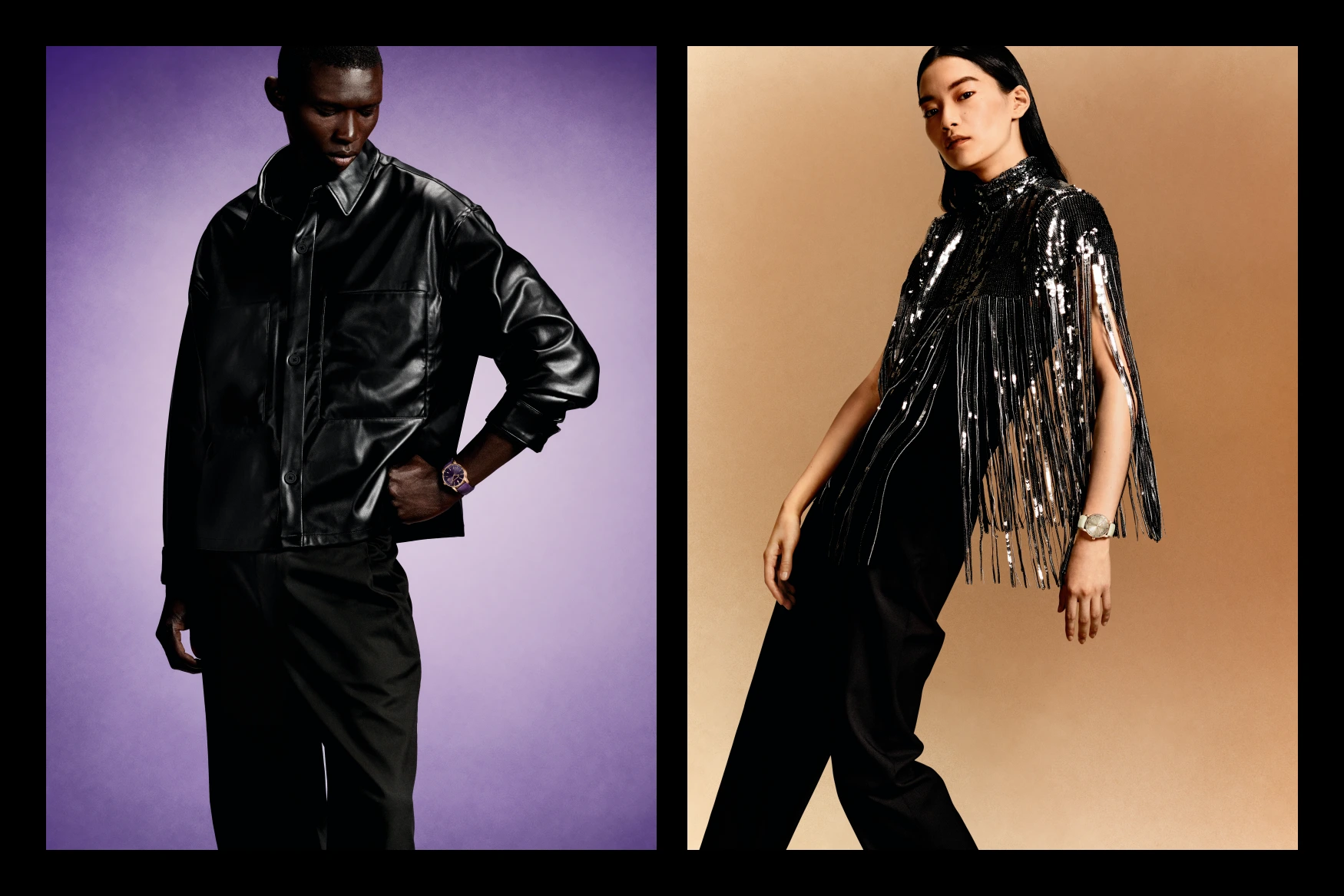 The Code 11.59 by Audemars Piguet Selfwinding 38mm is now available for inquires. Price: US$33,200
Brand
Audemars Piguet
Model
Code 11.59 by Audemars Piguet
Reference Number
77410OR.OO.A623CR.01 (purple)
77410OR.OO.A825CR.01 (ivory)
Case Dimensions
38mm (D) x 9.6mm (T)
Case Material
18k pink gold
Water Resistance
30 metres
Crystal(s)
Glareproof sapphire front and exhibition caseback
Dial
Embossed purple or ivory
Strap
Large-scale alligator, matched to dial colour, 18k pink gold pin buckle
Movement
Calibre 5900, manufactured by Vaucher, automatic
Power Reserve
60 hours
Functions
Hours, minutes, seconds, date
Availability
Now
Price
US$33,200