Recycle your broken watch for free, while getting cash off a new Timex
D.C. Hannay
Going green is all the rage when it comes to corporate happy-speak, but my salt shaker is always within arm's reach whenever I read about a company's latest eco-friendly initiative. The watch industry is no different. For every Ulysse Nardin, Maurice Lacroix, or Panerai doing their part to protect the oceans or reuse raw materials, there are times when a PR missive pegs the needle on my BS detector. So when I see examples of pragmatic solutions, I take notice.
Timex walks the walk when it comes to sustainability, and they're making it super easy in the process. With their new ReWound program, they'll fully recycle any brand of watch, with no restrictions or stipulations attached. Send them a broken watch, and they will either recondition the watch and offer it for sale on their website, or separate the different materials so they can be recycled properly. The goal is to keep all those broken watches sitting in a box in the back of your closet (I have one too) out of the waste stream.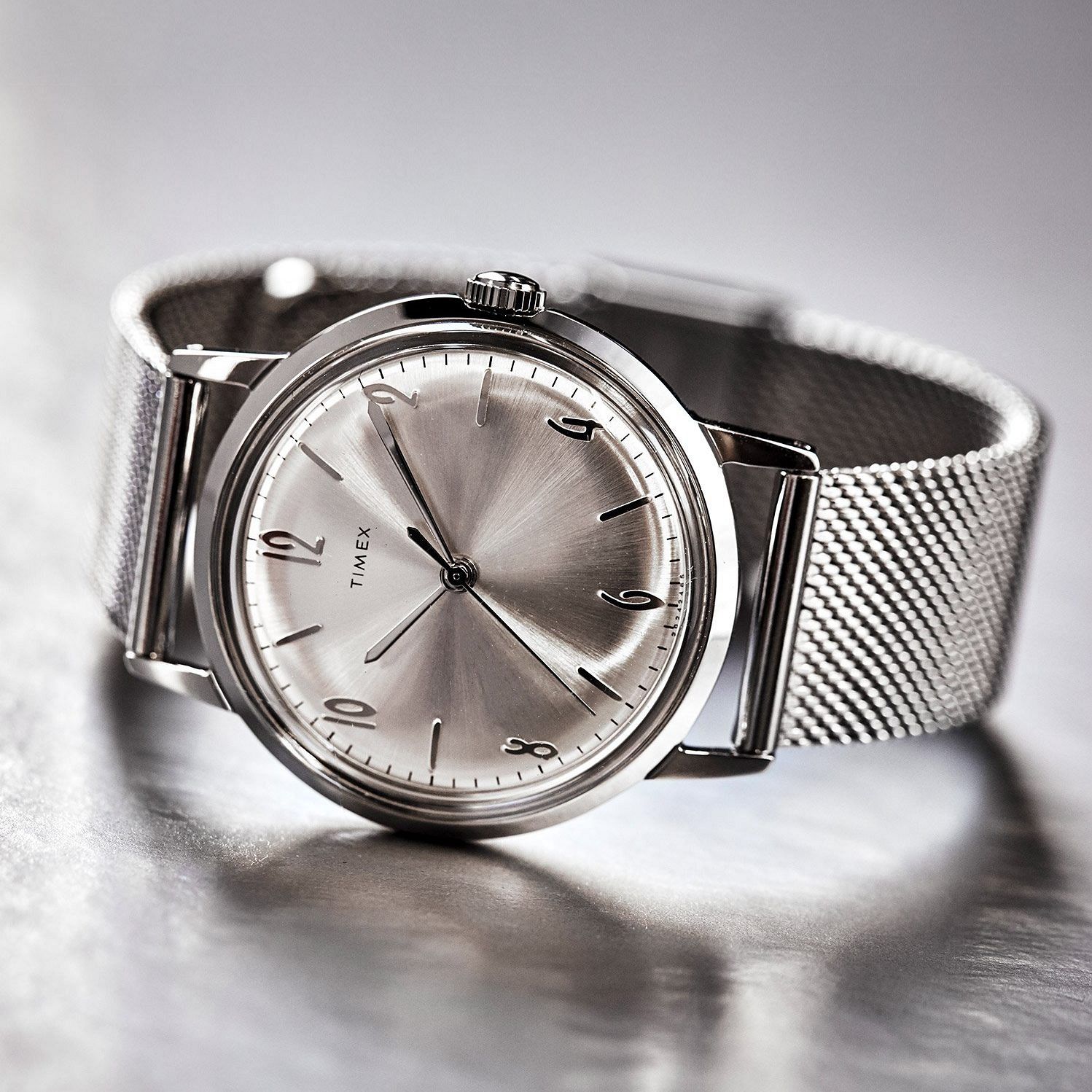 Unlike a lot of less convenient options available for recycling in our daily lives, Timex has removed pretty much every obstacle to make it easier for you. You download a postage paid label, chuck your trashed timepiece in a box, and drop it off at any post office. You can even have a postal carrier pick it up. For now, the ReWound program is US-only, but Timex says they're working on bringing the service to other countries.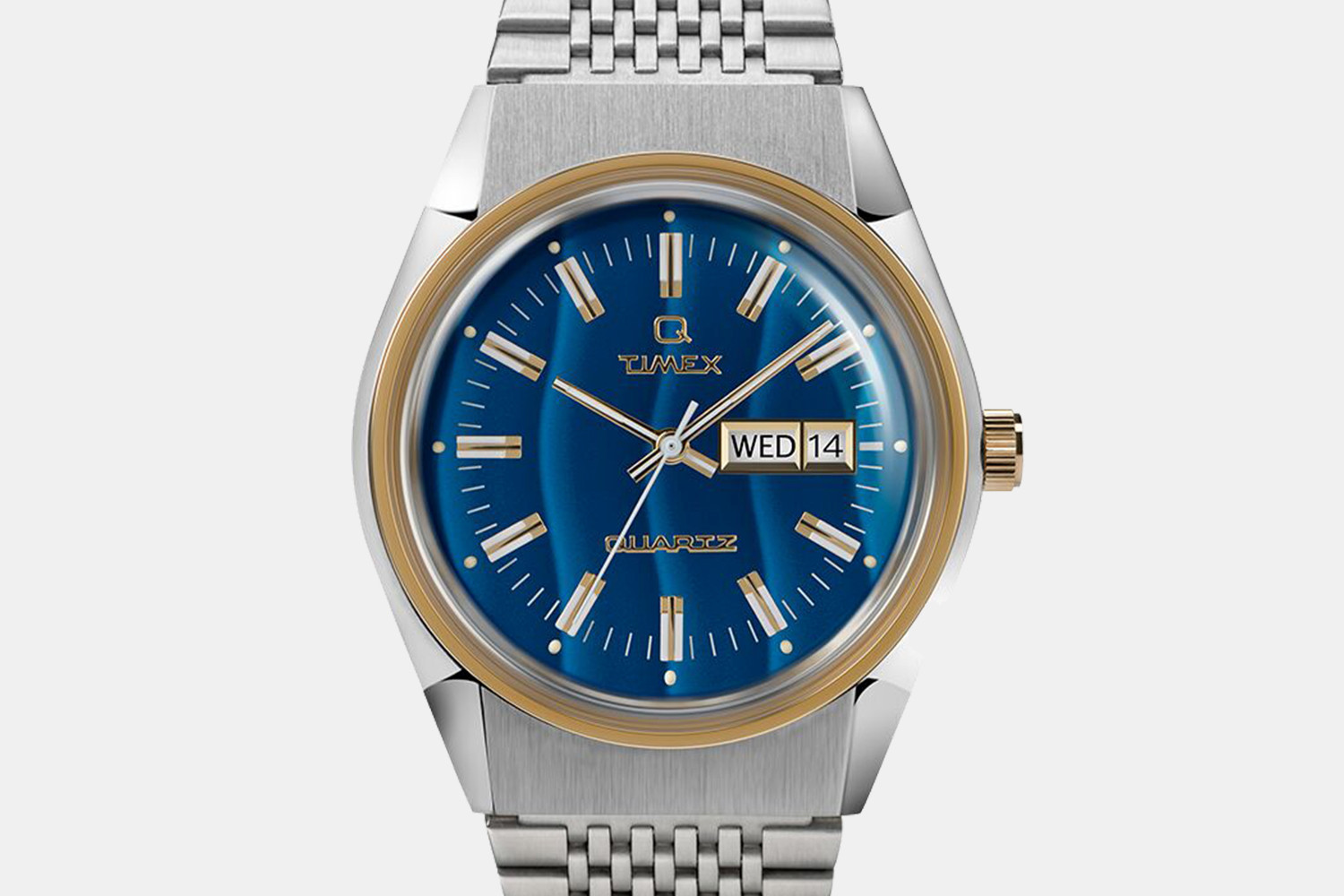 Your watch will be evaluated for restoration suitability upon arrival. If it can be fixed, Timex will offer it for sale on their website, and if it's past the point of no return, the components are separated and recycled. As an added incentive, your broken watch is worth 20% off a new one from Timex. Great news if you've been eyeing a hype design like the Timex Q, a retro mechanical piece like the Marlin, or one of their many cool collabs. 20% off any of these options isn't too shabby for something that's just been gathering dust. It's similar to Apple's Trade In program, where customers can recycle their old iPhones, iMacs, iPads and the like, receiving discounts toward new Apple products.
Timex has been pretty transparent when it comes to using more environmentally friendly materials, with a goal of 50% sustainable materials used in manufacturing by 2026. And when it comes to the ReWound program, the brand has stated that no part of any watch they take in ever makes it to a landfill.
With all that out of the way, I have questions. I'm interested to see what Timex does with some of these turn-ins that aren't slated for recycling. So far, the reconditioned watches for sale on their site are all Timex, but I'm curious to see if any other brands will pop up. Will Timex refurb older mechanical watches and offer them for sale? What happens if someone inadvertently turns in a vintage Rolex or Patek? So many questions. It'll be interesting to see how these watch nerd scenarios play out, but for now, I applaud Timex for taking a practical approach to improving sustainability in the industry.