Timex jumps onto the Stranger Things' 1980s bandwagon with new capsule collection
Luke Benedictus
Given that nostalgia often feels like the dominant mode of inspiration for modern watchmaking – heritage reissue, anyone? – Timex's collaboration with Stranger Things makes perfect sense. For anyone who grew up in the 1980s, the Netflix show is a retro bonanza. Set in 1983, the show focuses on a tight-knit group of kids in the small Indiana town of Hawkins and their search for their friend Will who mysteriously disappears as he cycles home one night. But the look and feel of Stranger Things couldn't speak more of that era if it was making a synth-heavy mixtape while wearing leg-warmers on a BMX. The cinematography is pitched somewhere between ET and The Goonies. Winona Ryder is even in it for heaven's sake.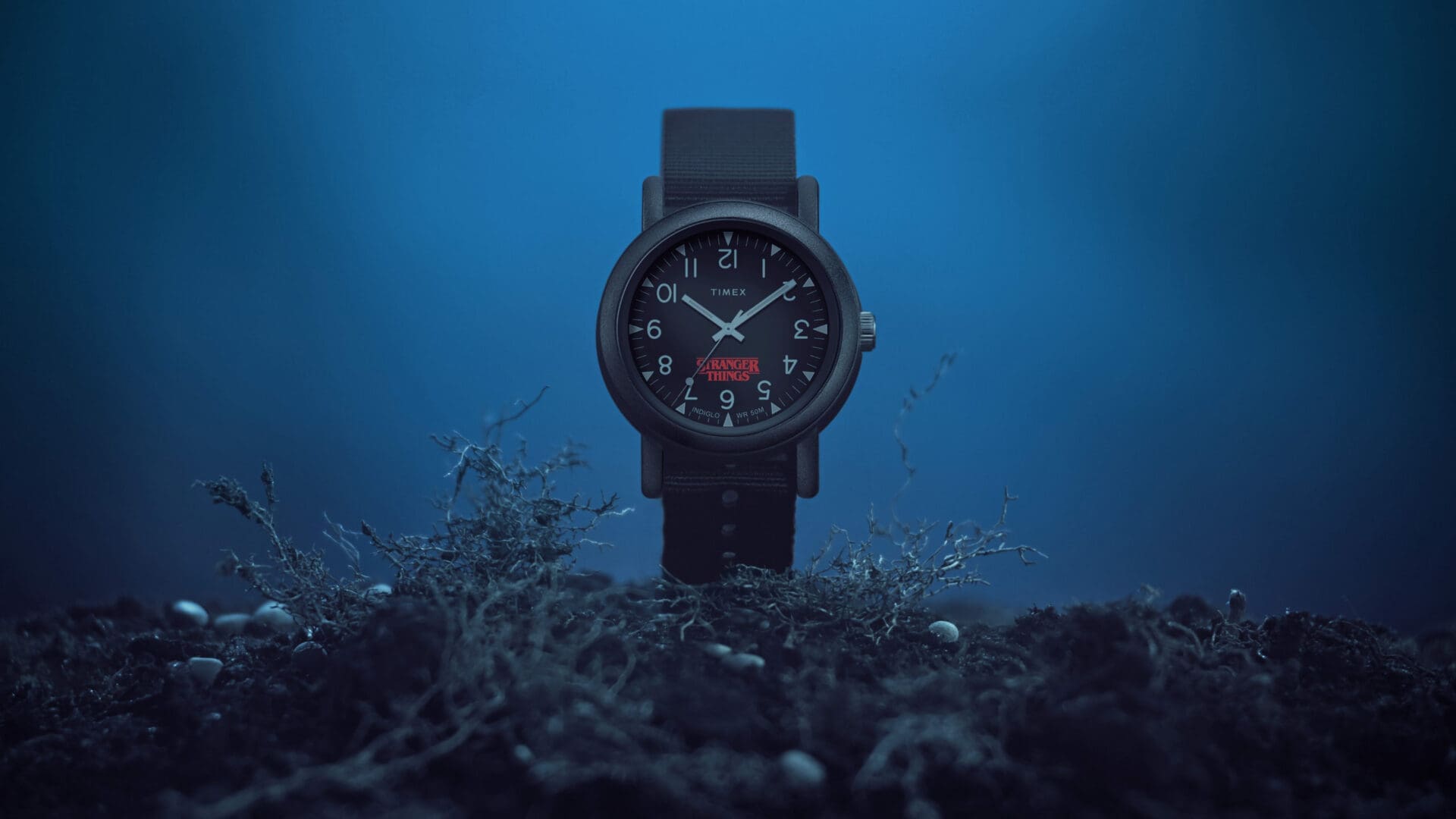 Timex picks up those stylistic cues and runs with them, bringing back three classics from the 1980s —the Timex Camper, Timex T80, and the unforgettable Timex Atlantis.
"With the Timex x Stranger Things collection, two cult franchises join forces to create a capsule that is intrinsic to this pop culture moment," says Shari Fabiani, Timex's Senior Vice President Brand Marketing and Creative Services. "Through rich storytelling and ageless design, these special edition styles proudly resurrect one of history's most expressive decades that transcends through all generations."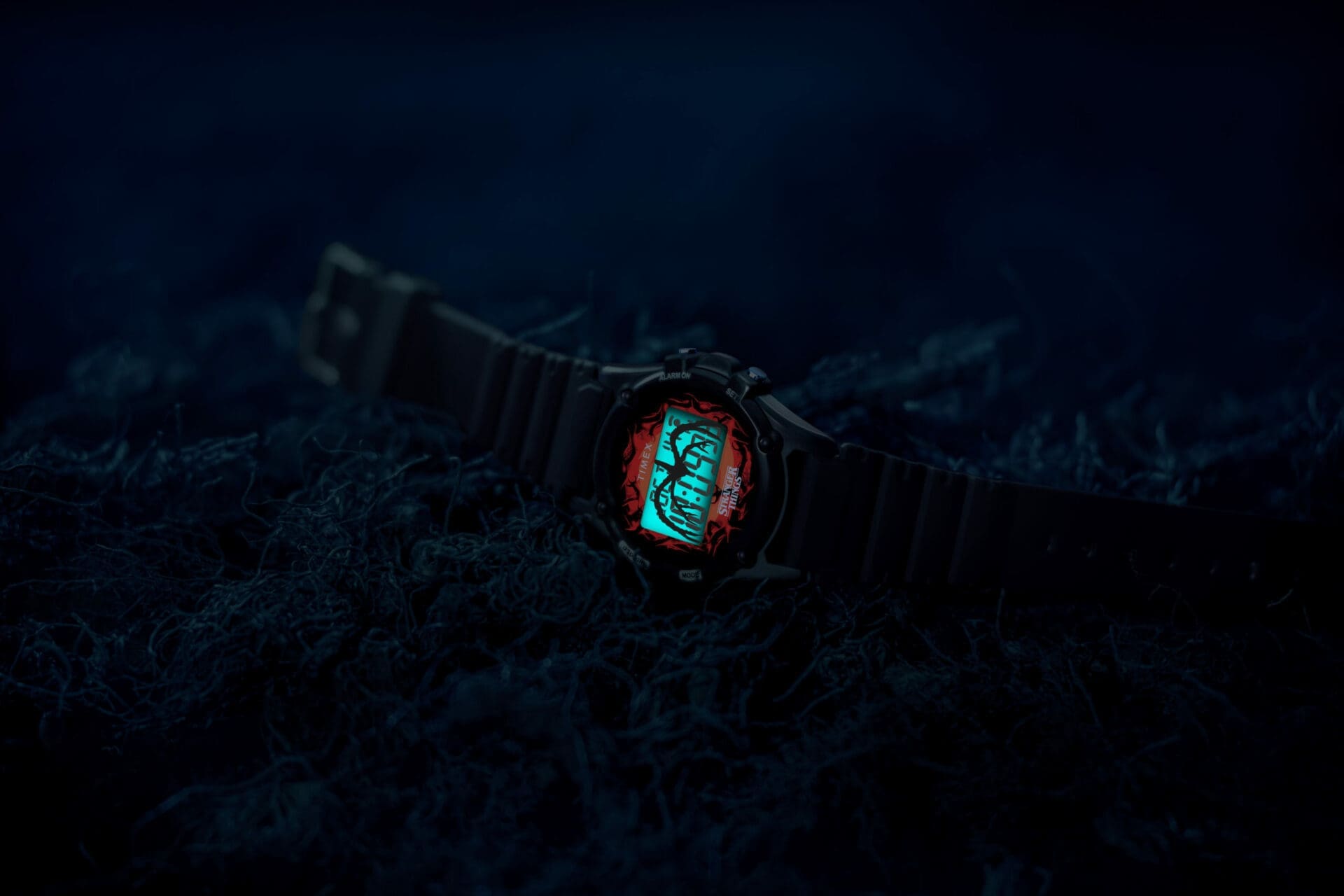 Stranger Things sci-fi/horror graphics infiltrate all three watches in this otherworldly collection. The original Timex Camper sported by Lucas Sinclair in the forthcoming season now permeates the shadows with an ominous INDIGLO® backlight and hidden image.
The two digital watches, Timex T80 and Timex Atlantis, which made their first debut around the time of Will Byers' mysterious disappearance in 1983, feature a customized alarm with the Stranger Things melody.
Viewers may have already spotted Sheriff Hopper's Timex Atlantis in previous seasons—a distinctive watch Timex has rereleased in his honor. Things really start to get eerie once the clock strikes 3:00pm, revealing a backwards number three. The reason? Only time will tell.
The Timex x Stranger Things capsule and availability:
The Timex x Stranger Things capsule is available from Timex in three styles: Camper (40mm), Timex T80 (34mm), Timex Atlantis (40mm), each retailing for $USD89.