Dutch design seems to be synonymous with eccentricities, oddities and a flair for the abstract. Characterised by typical and anomalous arrangements and a general nonconformist approach, "De Stijl" design tends to be polarising, to say the least.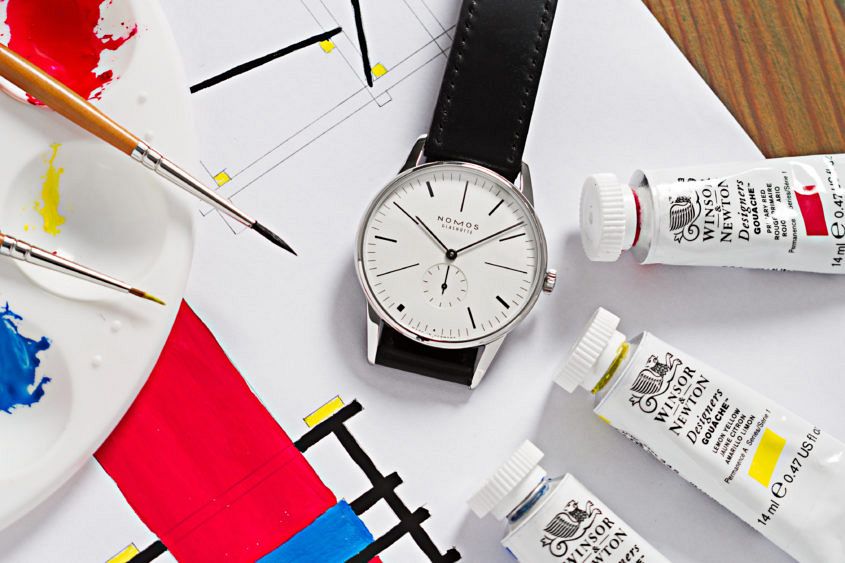 The term "De Stijl" literally translates to "the style", and is also known as neoplasticism. Unless you're up on your 20th-century design, you might not be too familiar with what this movement is or where it came from. So let me give you a quick rundown. De Stijl was founded in 1917, in the Dutch city of Leiden. It consisted of a broad sweep of practitioners — virtually anyone who had an artistic flair. Fine artists, sculptors, architects or a carpenters, all had their place. The movement largely focused on abstraction and universality, as well as functionality and a penchant for block-shaped imagery. The big name you might recognise is Piet Mondrian.
Now on to the watch. Created in collaboration with Ace Jewellers, renowned watch and art lovers, and built to commemorate the 100th anniversary of the De Stijl movement, this Nomos and Ace limited edition is an intriguing timepiece that subtly reflects the movement's simplicity. Essentially a 38mm manually wound Orion, the real story here is the dial. At first it appears quite unassuming, but look again and you'll see that the monochromatic dial serves as a feast of visual amusement. A conundrum for many OCD-like enthusiasts, but harmonious enough to be taken seriously, the hour markers are all different lengths and widths. The idiosyncratic contrast between the simple and plain dial and the disconcertingly different hour markers rings true to the foundational aspects of the De Stijl design culture. The asymmetrical design really fits well into the serious-yet-playful Nomos ethos. The slender hour and minute hands are the perfect fit, and the small second's subdial at 6 o'clock adds some movement to an otherwise very solid dial.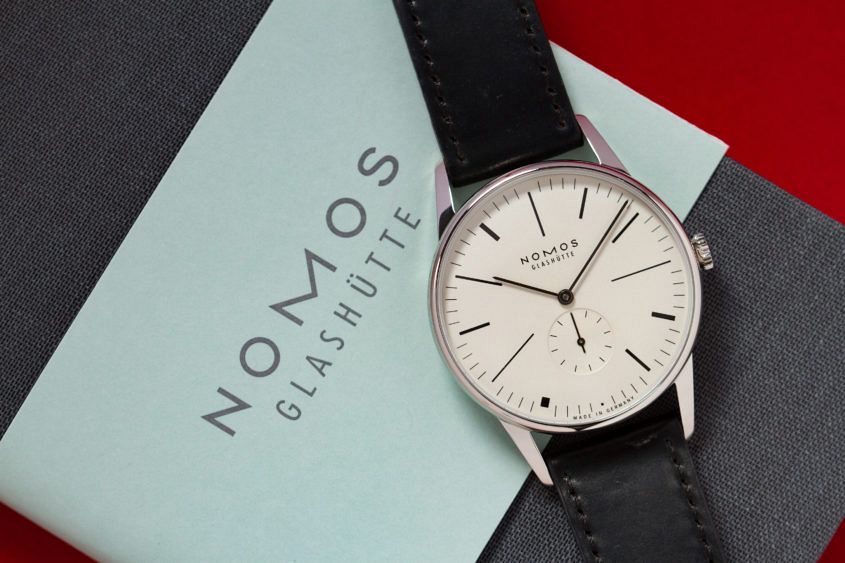 The beauty of utilising a specific design movement such as De Stijl in a timepiece is that the end product is one that is both pleasing to the eye and quite substantially unique. The NOMOS x Ace De Stijl Limited Edition is a wonderful timepiece that oozes contemporary cool and playfulness in a very abstract, Dutch way. This quirky Nomos is limited to 100 pieces, and available from Ace Jewellers for 1620 euros (ex. VAT)