Congratulations. You've decided to join one of the premier families in the watchmaking universe. That first decision to buy Rolex is seen by many as a rite of passage all watch lovers should experience at some point during their collecting career, and it's one we support wholeheartedly.
Since the renaissance of mechanical watchmaking began in the mid 1980s, Rolex has been ever-present, but it was not until the last decade of uncertainty reared its ugly head did Rolex really separate itself from the pack. I have said many times, and will continue to say, that Rolex is no longer a watch brand; it is a phenomenon. No marque has been able to weather the storm that has battered rivals to their knees these past few years. And so choosing to buy into this horological heavyweight at this time, is about as smart a decision as you can make. But there are some things to bear in mind …
Premium price
Rolex is a desirable brand for the quality of the watches themselves, but also for the glory of the name. A crown-toting wrist is the envy of all, and because of that, Rolex watches do come with a premium price tag. That's not to say they aren't worth the asking price (far from it, relatively speaking), that's just to say that if you want a certain model, be prepared to wait for it (potentially for years) or pay way over the list price to get it immediately. Case in point: The Rolex GMT-Master II released in 2018 had a list price of $9400 USD; to jump to the front of the queue, expect to pay $10,000 more than that.
Wait lists are a serious thing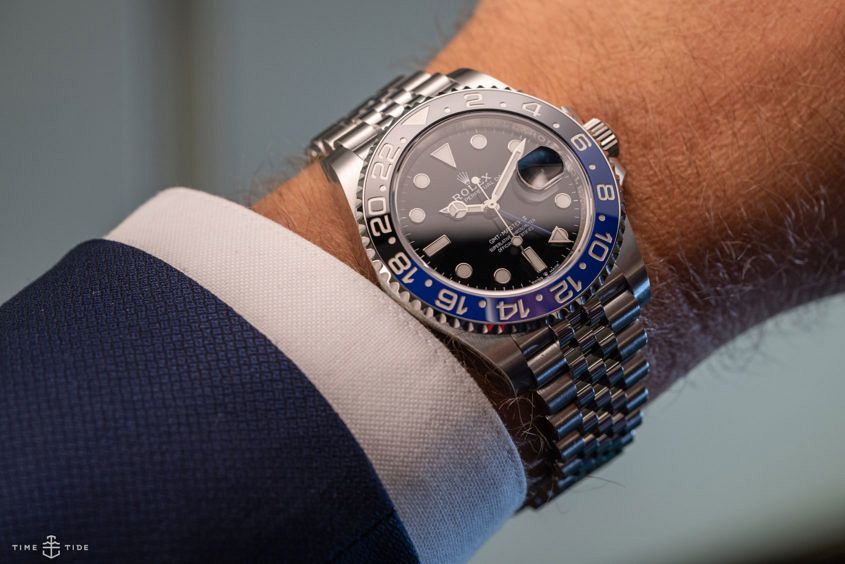 As mentioned, you might well find yourself on a waiting list for one of the brand's more preferential models. It may strike you as odd that the most powerful watchmaker in the world can't expand its operation to accurately supply all of us who desire their products, and that's because it would be strange were it the case. This is something I like to call 'the strategy of scarcity', and it is a luxury market technique Rolex peddles flawlessly. Basically, by restricting the supply of the most desirable and talked about models, Rolex are able to keep customer interest at fever pitch levels. Is it fun to be on this side of the counter? No. Is it possible to just walk away from the pursuit because of it? Well, not for me. And not for many others. Dangling the carrot just out of reach takes confidence and patience. Rolex has both in abundance, so buckle up for some frustration as waiting lists can often exceed two years for certain models.
Pre-loved is a legitimate choice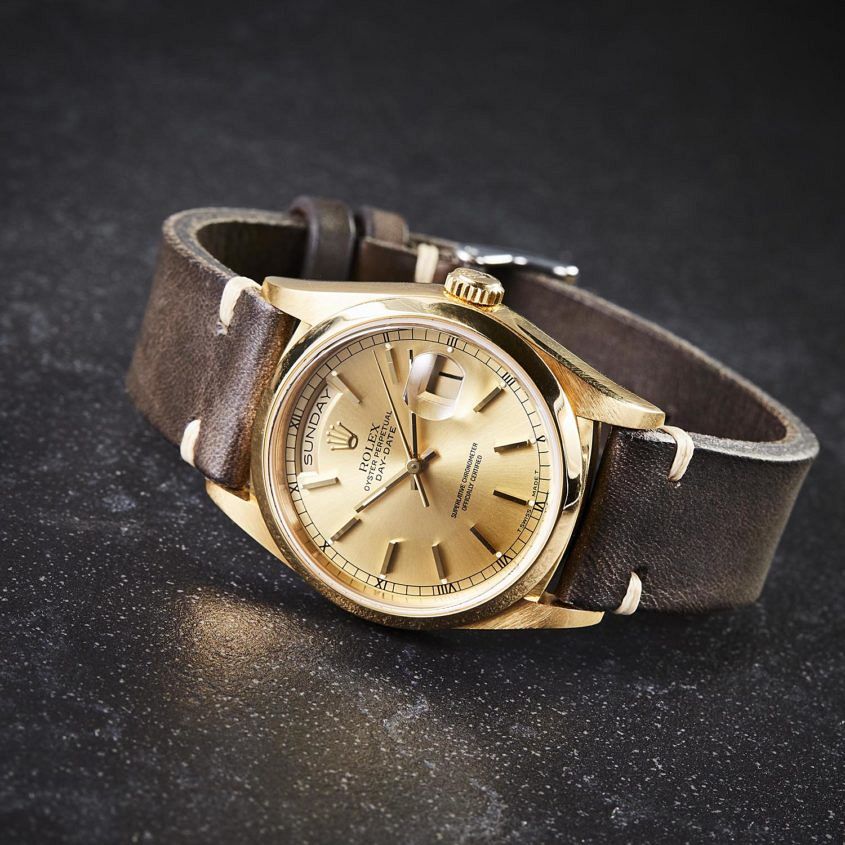 The pre-loved (or second hand if you want the less luxury term) market is jumping. It may not be home to many 'bargains', with so much knowledge and awareness of the brand and the vintage models' potential worth, picking one up for a few bucks at a local garage sale amongst old cassettes and He-Man figures is less and less likely these days, but it is a great place to get your hands on a classic that has the same brand power but a lower ticket price than a modern-day counterpart. Are they technically inferior watches? Technically, yes, most of the time. Does that really matter if wearing the Crown is your number one priority? No, not so much.
Two-Tone is in (because Rolex says so)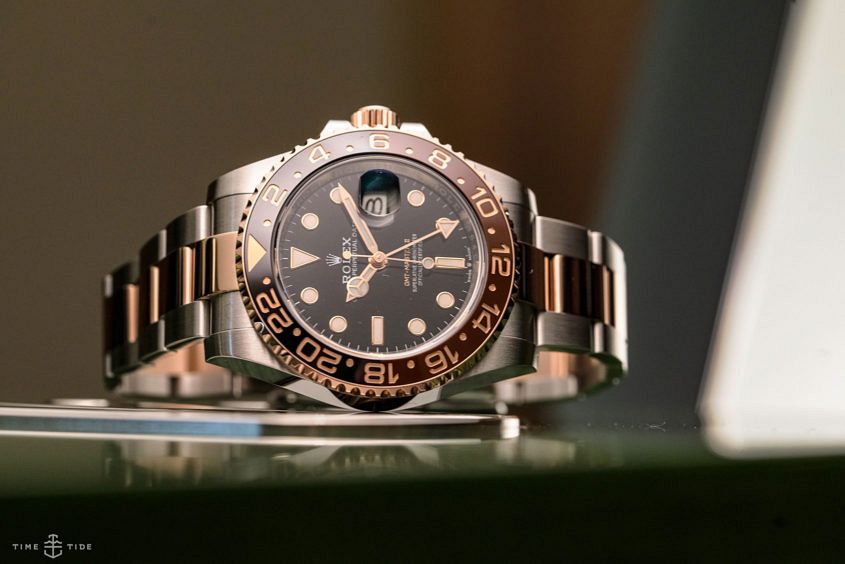 Two-tone watches — that is watches that use two different types of metal for the case and/or bracelet (normally steel and either rose or yellow gold) — are in. Why? Because in the mind of Rolex, they never went away. There were several years in the early 2000s when you couldn't buy a yellow gold watch. The tide is turning in favour of this older, more classic material, and Rolex still owns the execution of this look. If, however, you don't want to go full hog with an all gold Datejust, relying on their bevy of bichromatic case/bracelet combinations is a smart halfway house. Rolex call any combination of precious metal and steel Rolesor, and I'm a particular fan of the combination of Oystersteel and Everose, as seen on 2018's GMT-Master II Root Beer.
There's more to Rolex than the GMT-Master II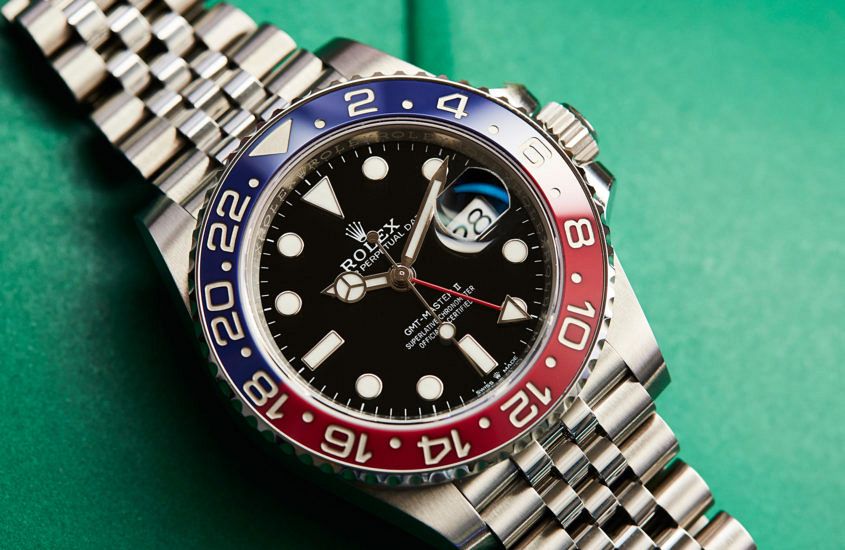 Yeah, sure, we all want to be Magnum PI, but in order to get our hands on an original Rolex GMT-Master II we'd be best off investing our time into the practice of time travel. So if you're not Marty McFly, super rich, or super lucky, you might have to look elsewhere for your first Rolex companion. And why not? The GMT-Master II (and its predecessor) is an awesome watch, but there are loads of awesome Rolex watches out there, you just have to be prepared to look. Why not try out the similarly classic Explorer, or go for a seriously retro Day-Date model? There is so much variation within the Rolex catalogue, buying one of these more available models now doesn't preclude you from buying into another family at a later date. And who knows? After spending some time with another Rolex classic on your wrist, you might just start to prefer it. Either way, it's unlikely to be a purchase you regret as long as you make it for the right reasons – and when it comes to Rolex those are plentiful indeed.