A multi Kurono owner shares his tips to secure the new Chronograph II White Shiro
Zach Blass
Amongst those who know me in the metal, and, to be fair, if you have read my previous coverage of the brand, you know I am an avid collector of Kurono watches. Their classic-inspired designs and sizing really works well on my smaller wrist, and their exploration of colour has helped liven up the variety within my collection. So, like many of you, when Kurono posts on their Instagram of a new incoming release, I pay attention. It is always exciting to see what they're launching and many people race to order on their website. But, of course, with pieces limited in nature that aforementioned race can be very competitive. Therefore I will set out today to do two things. Firstly, I want to quickly introduce you to the new Kurono Chronograph II White Shiro. Secondly, as I have some experience in this matter, I will share my own best practices to snare one of their watches for yourself on launch day.
According to Kurono, the watch was originally meant to be launched alongside the previous Chronograph II. But as a small independent they are limited in the number of movements they can procure. The delay, however, had a pay-off. Its delay meant many of the already alluring aspects of the watch could be further refined.
The watch
For a more in-depth review on a Kurono Chronograph II watch, definitely check out my owner's review of the black/brown model released last year. But, before you do, let me quickly run through what we have going on with the new White Shiro. The watch remains in a nicely polished 38mm stainless-steel case that is 13.9mm thick including the boxed sapphire crystal. With a depth rating of 30 metres it is not an aquatic chronograph, but it will elevate your wardrobe and wrist while situated on land.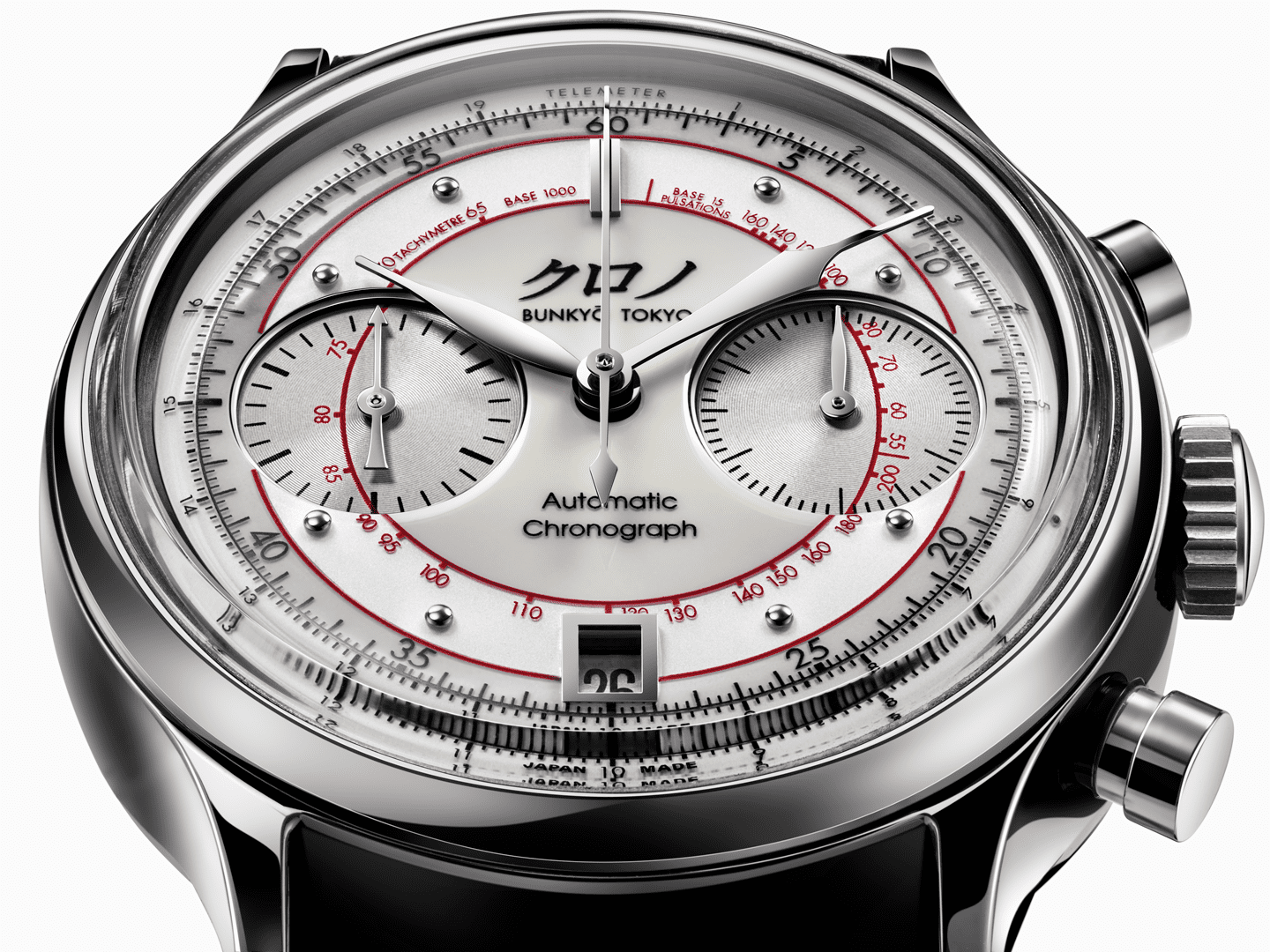 The original Chronograph 1 did have a white dial, but with black bi-compax registers that created a panda effect. The dial also had a panel-like motif to its central medallion. This time around, the only black you'll find is the dial printing, while there is increased colour play with hues of bright-white, heron-white, and a vibrant red. With the White Shiro, like the previous Chronograph II, the dial is primarily smooth with a clear lacquer used throughout (apart from the concentrically textured bi-compax registers). But by delaying the release of a white-themed Chronograph II watch, Kurono imparted two subtle yet significant refinements to the manufacture of the dial. Firstly, a much thicker layer of lacquer is utilised on the White Shiro – making the creamy gloss effect that much stronger to the eye. Secondly, the dial printing has been improved with a new multi-layering process that yields higher definition – making it even more legible than its predecessors.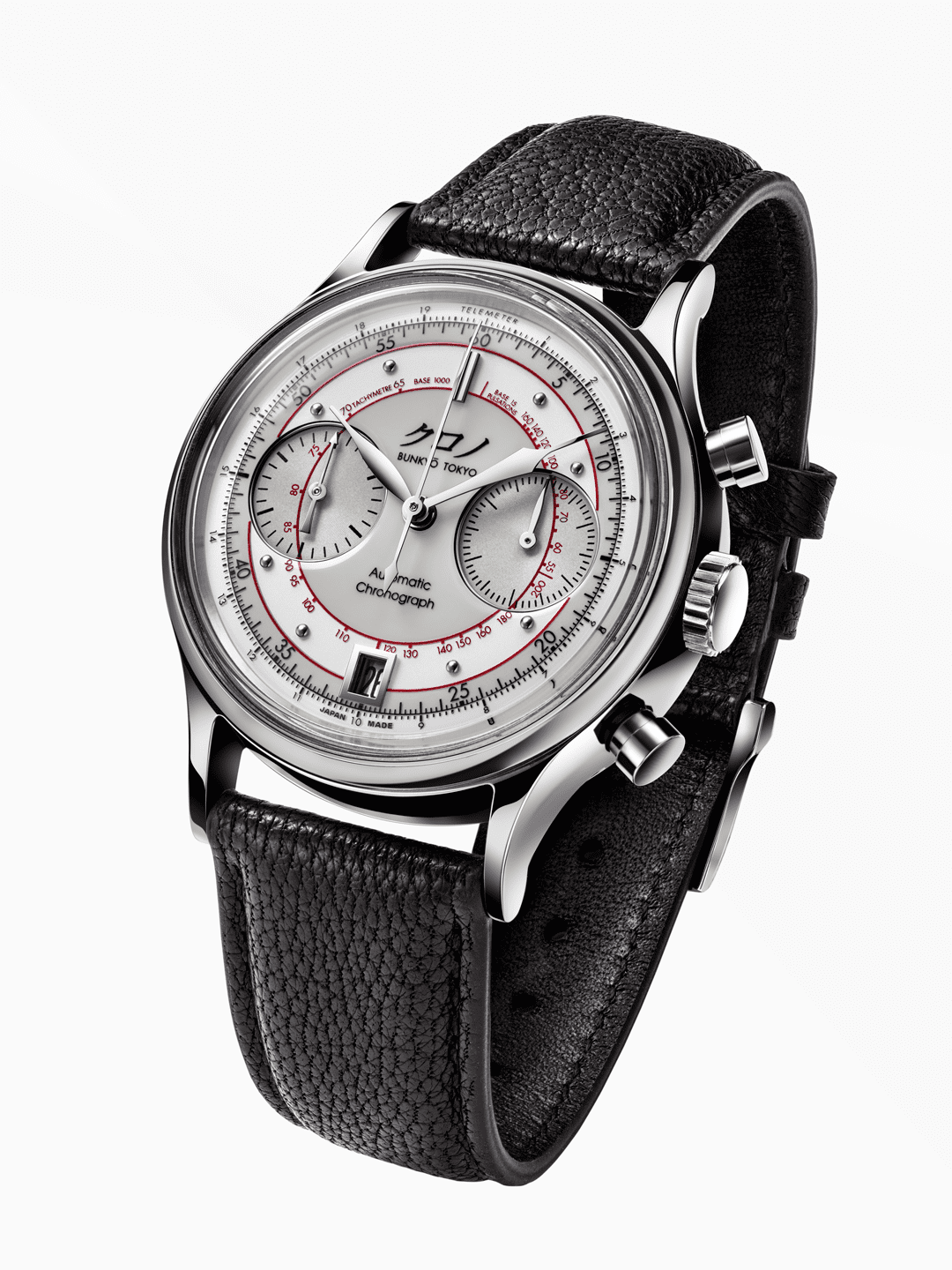 Inside beneath a solid engraved caseback is an automatic Seiko NE86 column-wheel chronograph caliber, affording the wearer crisp and butter-smooth engagement of the start/stop and reset pushers. Off the wrist on a full wind, the 28,800 vph movement offers 45 hours of power reserve.
My tips on how to improve your odds in securing one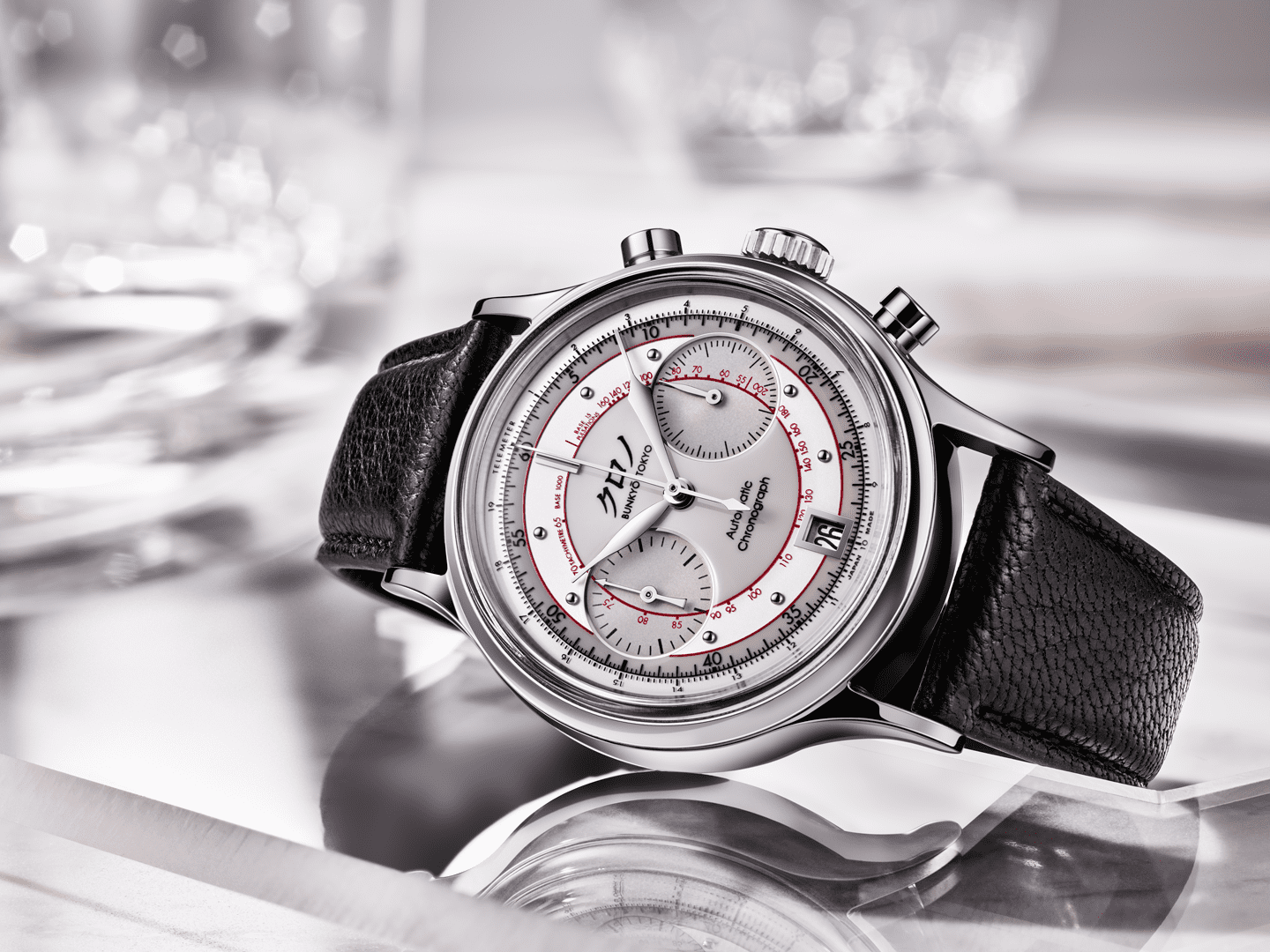 The biggest question buyers have when a new Kurono watch is announced is whether or not they will be able to get one. Full disclosure: half of the pieces I own were obtained through the Contributor tier, where, after an expression of interest, if you are awarded an allocation you are able to purchase a watch prior to the public sale. In the case of the White Shiro, 20% of the total pieces will be allocated to members of the Contributor tier and for the Japanese Domestic Market. The remaining 80% though are fair game when orders open. There is no preferential treatment for the remaining 80%. Even Alec Baldwin (or whoever gifted it to him for his birthday) had to purchase a Toki Anniversary watch from Kurono just like everyone else. So, here is my advice to increase your odds (not guarantee) in securing a Kurono Chronograph II White Shiro for your collection.
Make sure, well ahead of launch, that you have already created your Kurono Tokyo account.
Login five or so minutes ahead of orders opening to ensure you do not need to lose time by having to log in when orders open.
Make sure the page you load right when orders open is the order page and not the product information page, this will save precious seconds.
While Apple Pay is not required to purchase a watch, I firmly believe it is the quickest means to complete checkout. Remember, any Apple Device can utilise Apple Pay, whether iPhone, iPad, or one of their laptop or desktop computers. Credit card information is not stored in Kurono accounts, they will need to be manually entered while the watch is held in your cart.
If you are concerned about your credit card provider declining the charge, be sure to notify your provider of your intentions to purchase (ahead of orders opening of course).
Update: Kurono shared some valuable tips of their own earlier this morning. You can find them below.
View this post on Instagram
Kurono Chronograph II White Shiro pricing and availability:
Public sale for global customers begins 23:30 (Japan standard time), February 24th.
(GMT) London: Thursday, 24 February, 14:30
(EST) New York: Thursday, 24 February, 09:30
(GST) Dubai: Thursday, 24 February, 18:30
(AEDT) Sydney: Friday, 25 February, 01:30
Price: JPY 428,000 (US$3,700) non-refundable preorder deposit of 50% applies price excludes shipping and applicable taxes upon successful checkout. Shipments begin April 2022. Only "hundreds" will be made.